Top 10 things to do in Costa del Sol
Published June 21 2023
1. Enjoy a nice stroll through Caminito del Rey (King's path)
A true gift from nature and considered one of the most beautiful landscapes of the region. The path is located in "El Desfiladero de los Gaitanes" and it's a lineal path of around 2 hours and a half.
You will get to see a unique view of the region and its magical natural landscape – remember to bring your camera!
Due to its popularity, tickets are required to access the path. You can book your entrance tickets here for an easy process and cheaper price. 
Travel 4 baby tip: kids younger thank 8 years old cannot access the path.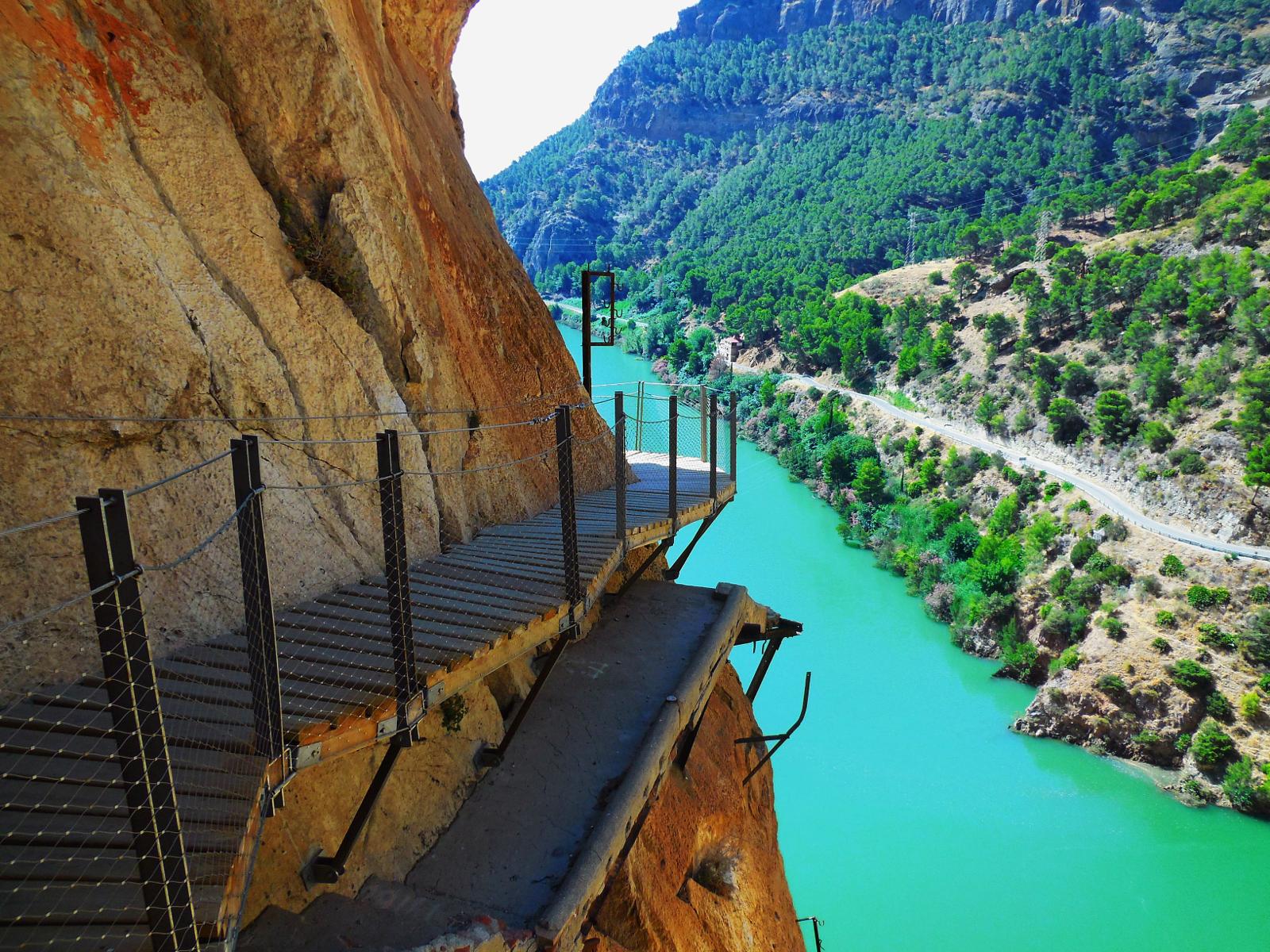 2. Visit the town of Fuengirola
This town is in east side of Costa del Sol, still one of the most beautiful ones of the coastline. It has many different activities for kids and families!
If you are visiting Fuengirola, we recommend you to spend a day in Aquamijas water park – children will love it!
There is also an incredible zoo you can check out, to spend a day with the kids learning and interacting with friendly animals.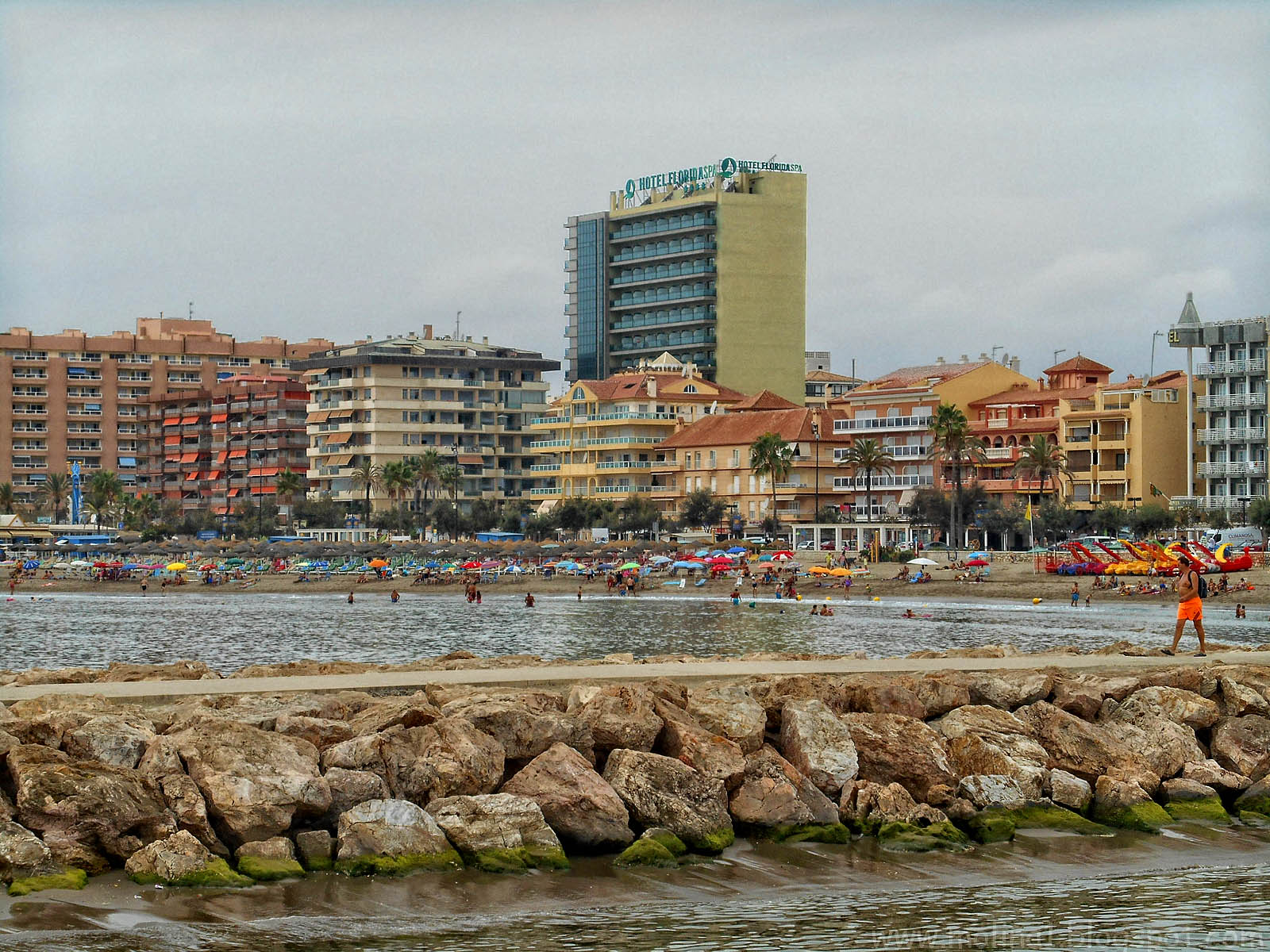 A beautiful city of Andalucia, located 1 hour away to the east, right by the coastline as well. There are so many things to see, but it's still a great place for a family day out!
Alcazaba Fortress & Gibralfaro's Castle are the most important landmarks of Málaga and they won't leave you indifferent!
We recommend to spend some time at its beach, Playa de Malagueta, after a nice stroll through its nice promenade.
The Roman Theatre is another landmark and some of the Roman ruins that are still preserved within the city – definitely worth checking out during your visit.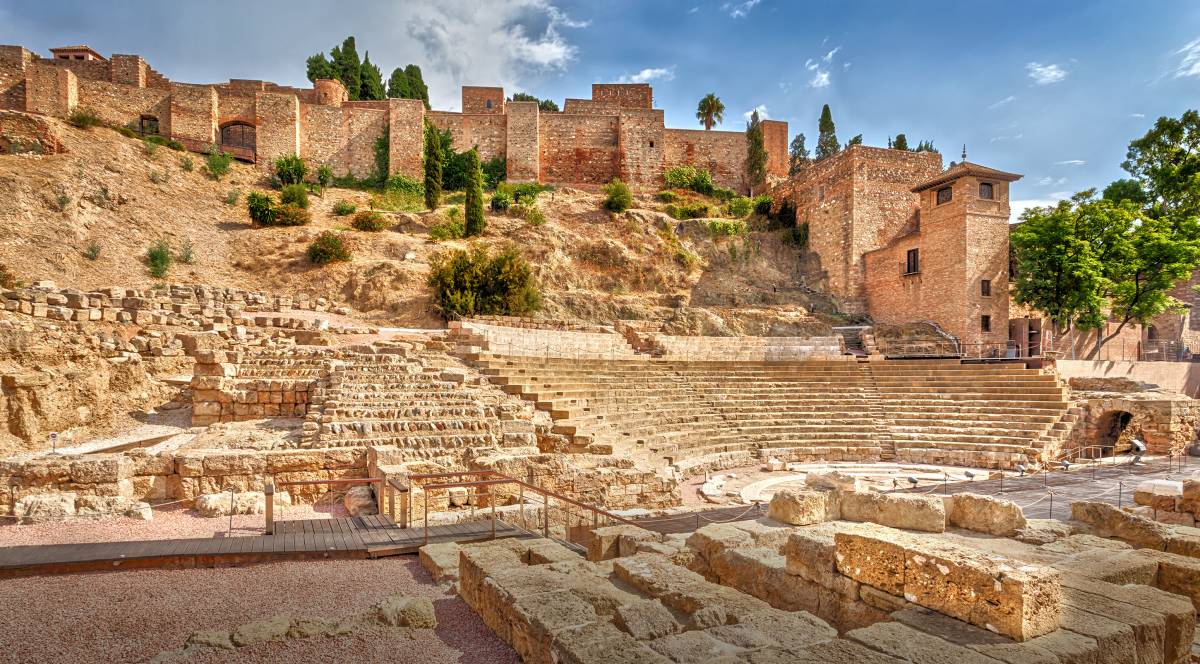 4. Sunbathe in Playas de Marbella
Marbella has around 23 beaches, so your family will definitely have the chance to spend some amazing time sunbathing and swimming in the ocean. Some of the best beaches and closest to the city centre are Nagüelles and Playa de la Venus.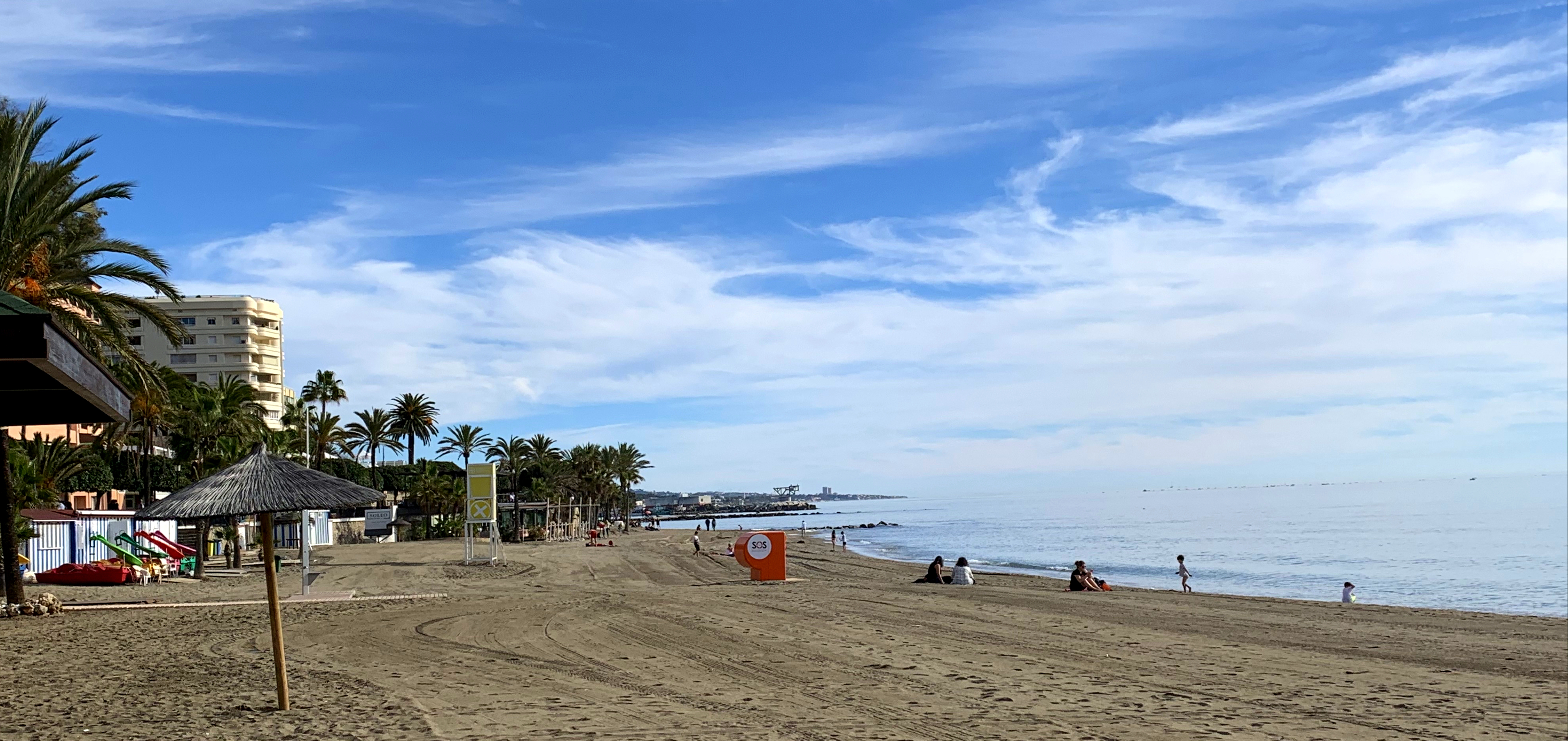 5. Spend the day in a refreshing Water Park!
During the summer time, spending the day out at a water park will make for the best family experience! Kids won't ever want to leave, as each of these water parks has rides and attractions for children of all ages and heights. 
Aqualand Torremolinos: an area for everyone in your family: the chill out & play pool where both kids and adults can relax and swim freely; the kidzworld area is another kids' pool with colourful decorated platforms such as houses and mushrooms where kids can climb into and then jump to the water or go down the slides; there's the family fun area with a bigger waves pool; adrenaline fun is also possible with the Speed Racer fast slides, Multipistas to race with your loved ones, the Twister and more.  
Aquavelis Water Park: there is zona mini for kids younger than 8 years old, so even the toddlers can have the most fun time. There is a waves pool as well, so you will feel just like at the beach. A virtual reality inside a VR Arcade to travel to new worlds without leaving the park. A spa area as well and water castles with slides. Of course, faster rides and slides are provided so the bigger kids and adults can also enjoy an exhilarating time.
Aquamijas Water Park: a children's pool, nice relaxing artificial lake and playground areas for the kids inside the water. There are colourful and more adrenaline-fun rides as well such as Diver-Dragon water slide, the Maze of slides with a wide variety of water slides interlocking, a Wild River you can sail with a float and more!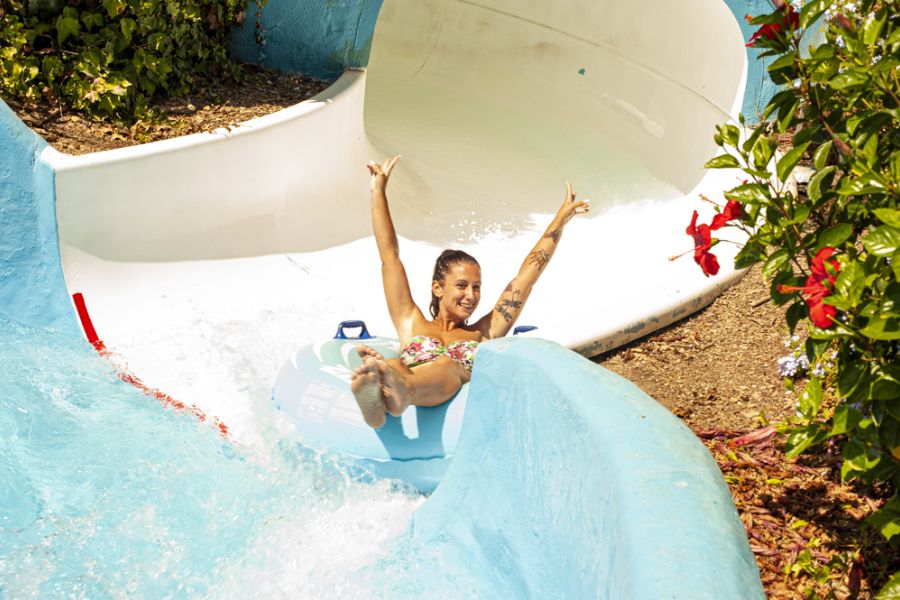 Can you think of a better way to spend a family day out in Costa del Sol than through this beautiful Fuengirola boat trip? You and your children will get the chance to see the coastline from a completely new perspective while experiencing the beautiful dolphins of the region swim freely in the ocean.
You can book this amazing family opportunity here and to get snorkelling equipment, cold beverages and snacks included as well.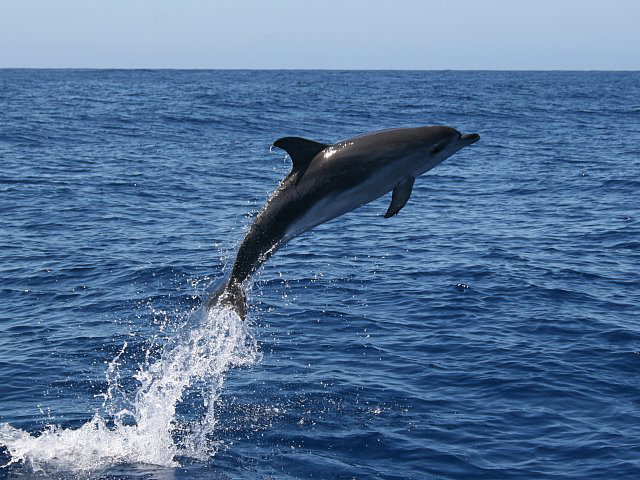 An amazing family day out that you won't forget! It's no coincidence that several day tours leave from Costa del Sol to Gibraltar, as it's a beautiful and charming town with quite the interesting history. Visit the port, the walled inner city, Europa Point, St. Michael's Cave and climb to the highest point of the Rock of Gibraltar – the views will blow your mind!
The kids' favourite part is seeing the wild monkeys throughout Gibraltar, mainly in its famous Rock.
If you book your tickets here for the tour, you will get to experience this great family trip and a free lunch as well!
In the west side of Costa del Sol, this beautiful town is one of the most famous ones in the coastline for a reason.
It has an incredible family friendly atmosphere with lots of activities for kids, such as karting circuits.
The white houses with bright colourful details, the charming plazas and warm people will make you feel you are in a fairy-tale – considered a resort town for a reason!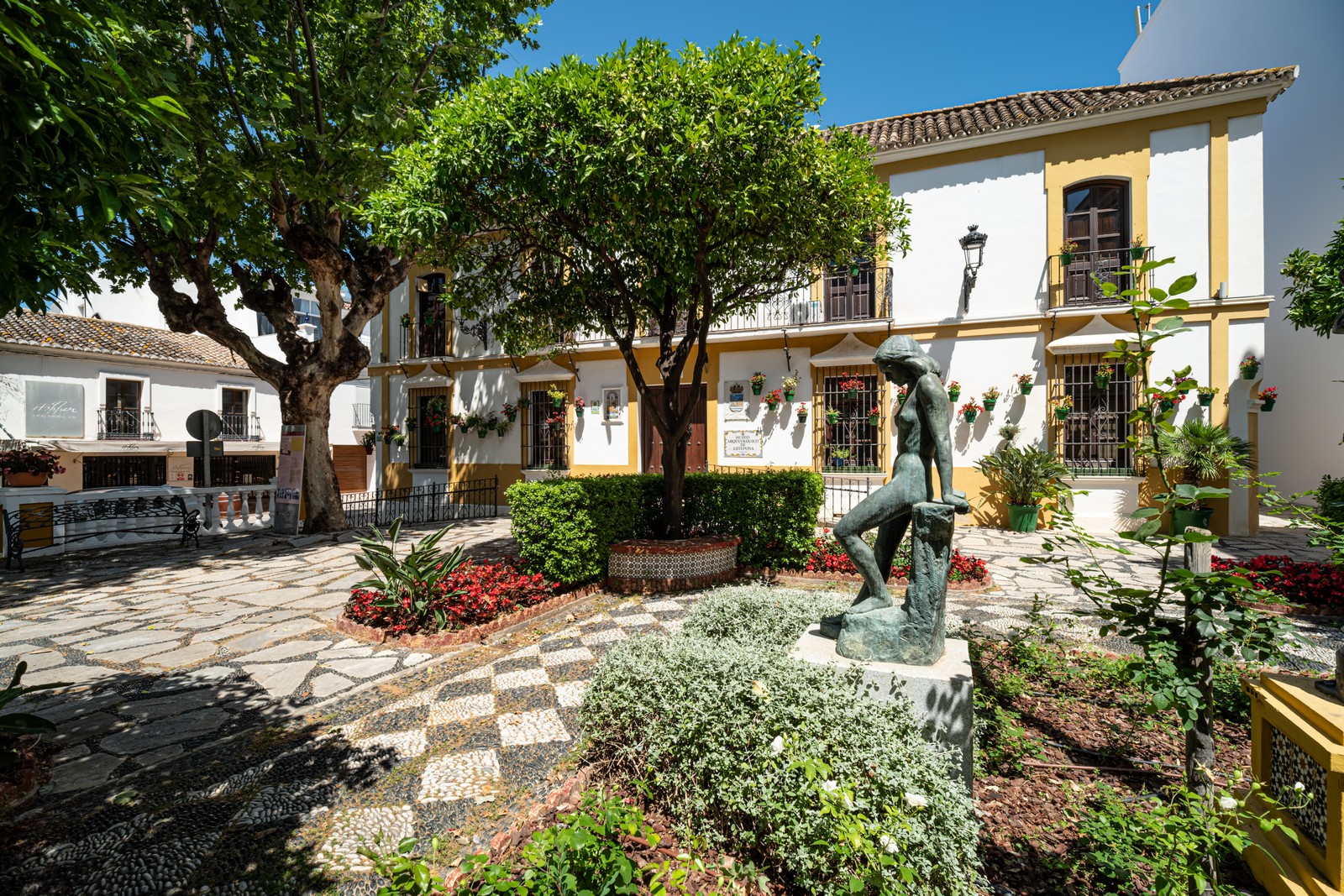 9. Visit the famous Puerto Banús
Some say it reminiscence Saint Tropez, so you can only expect beauty! We love to visit it as it has an amazing family atmosphere, only a few kilometres away from Marbella.
Take a nice stroll through the port and its promenade for one of the most magical views of the coastline.
If you are feeling adventurous, renting a boat to sail and swim in the open ocean with the kids is always a great time.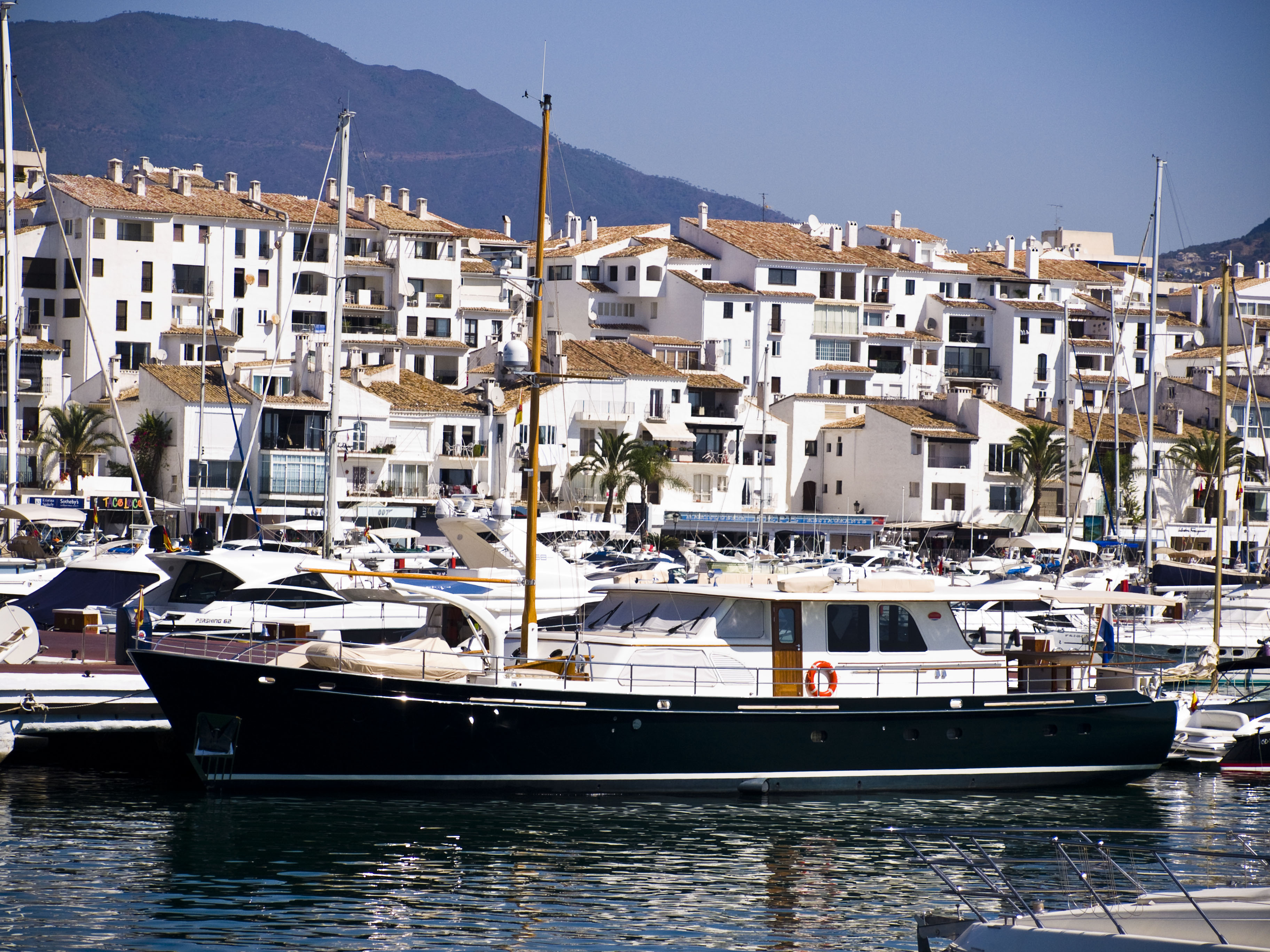 10. A family day in Fuengirola Zoo & Zoo de Castellar
Children always love meeting friendly animals and interacting with them! Which is why these two zoos are a wonderful option to spend a family day out while visiting Marbella and Costa del Sol – depending on where your accommodation is you have these two wonderful options.
Fuengirola Zoo: a wide biopark with several areas recreated to look as each species' habitat to provide them with the most comfortable space. There are different activities as well where kids are allowed to touch and interact with some of the friendly animals within the zoo. Species from all around the world: África, South-East Asia, Madagascar, The Pacific and more.
Zoo de Castellar: a smaller zoo, but still with amazing animals that kids are always impressed by such as the Bengal Tiger, Lions, Lynx, Leopard and more friendly ones such as foxes, turtles and otters.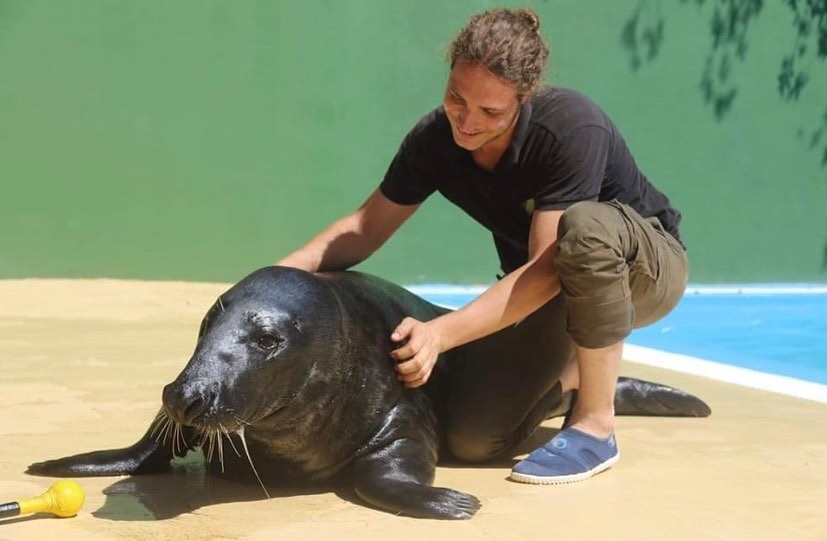 Last updated: 21st of June, 2023.