Fun Days Out in Menorca
Published June 02 2023
Lots of possibilities for the most amazing family days out! Here are our best excursions to do with the little ones within the island of Menorca.
Let you and your kids interact with the wildlife of Menorca in a fun and safe way! They are set to protect and preserve many species from the island and other exotic ones. This Nature Park and Zoo is located in L'Argentina.
There are lemurs that kids can play and interact with, they can also feed some lovely goats and even have an eagle rest on your hand! There are also beautiful animals to see such as Kangaroos, snakes, monkeys and an aquarium area to experience the marine life as well.
They open from 10am to 7pm from July to August and until 6pm on June and September. If you buy your tickets online for an easier booking process through a reputable company.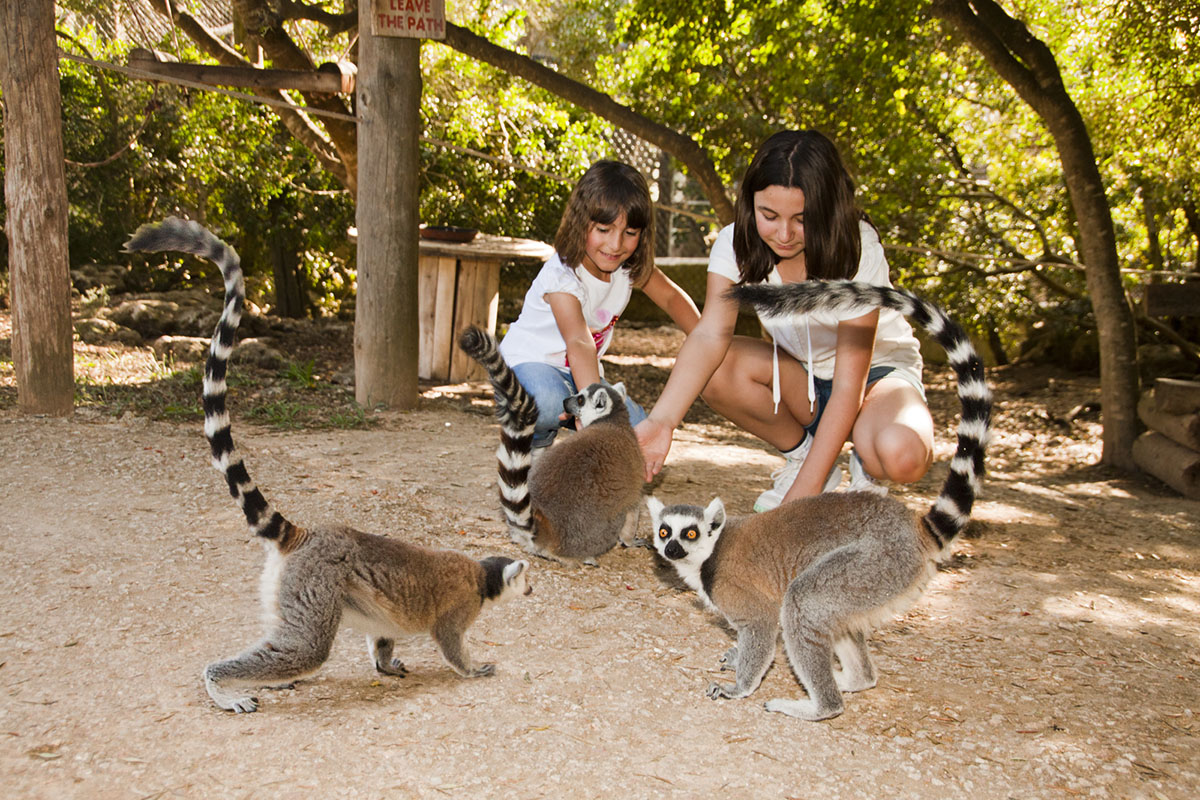 Being the finest summer island that it is, spending a day out in this water park will make for a wonderful family time in. The park is situated in Cala en Bosc.
It has a wide variety of rides for all ages, a fun pool for the kids with colourful decoration and games for the children, long water slides for the bigger kids and the only waves' pool in Menorca is also in this waterpark. Definitely a family-friendly adventure that the little ones will love.
If you buy your tickets online for an easier booking process through a reputable company.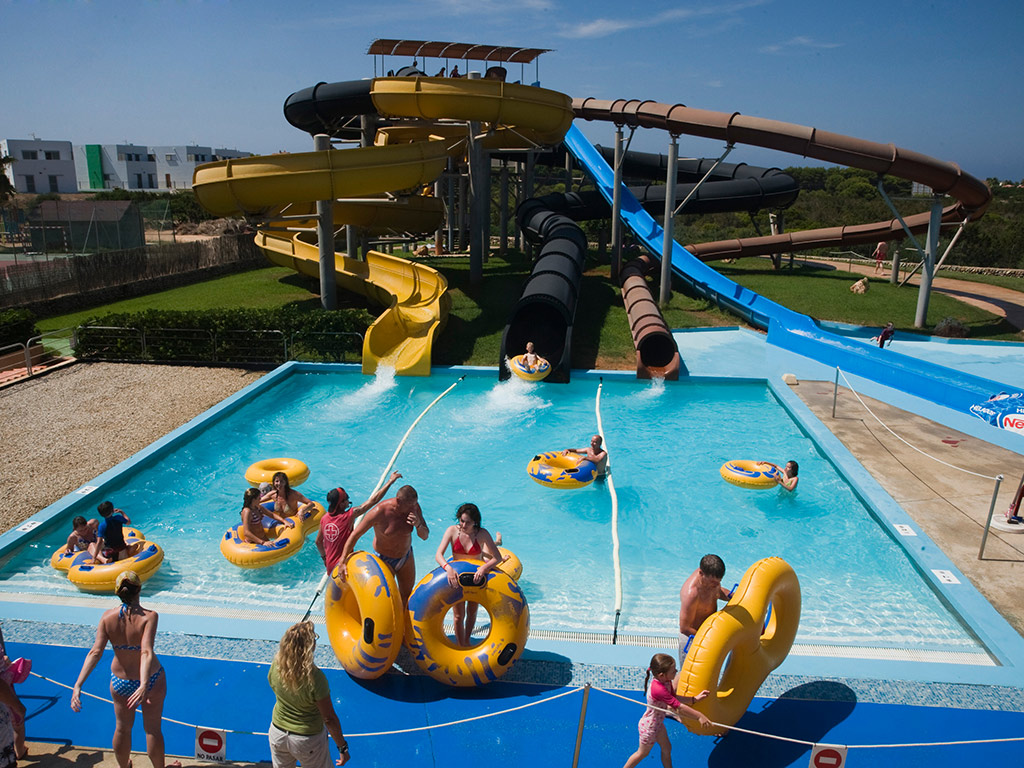 We love this water park as an activity to spend a family day out during a trip to Menorca with kids. It's the perfect plan for the children, they always love it.
Splash Sur is the Water Park closest to Mahón, the capital of Menorca. It's located in Biniancolla, in the south.
This park is more focused on water slides for all ages: some fast and adrenaline-inducing ones and other calmer and kid-friendly. Of course, there is also a kids' pool with waterfalls coming off the ground and baby friendly water slides so everyone in the family can enjoy their time inside the park.
If you buy your tickets online for an easier booking process through a reputable company.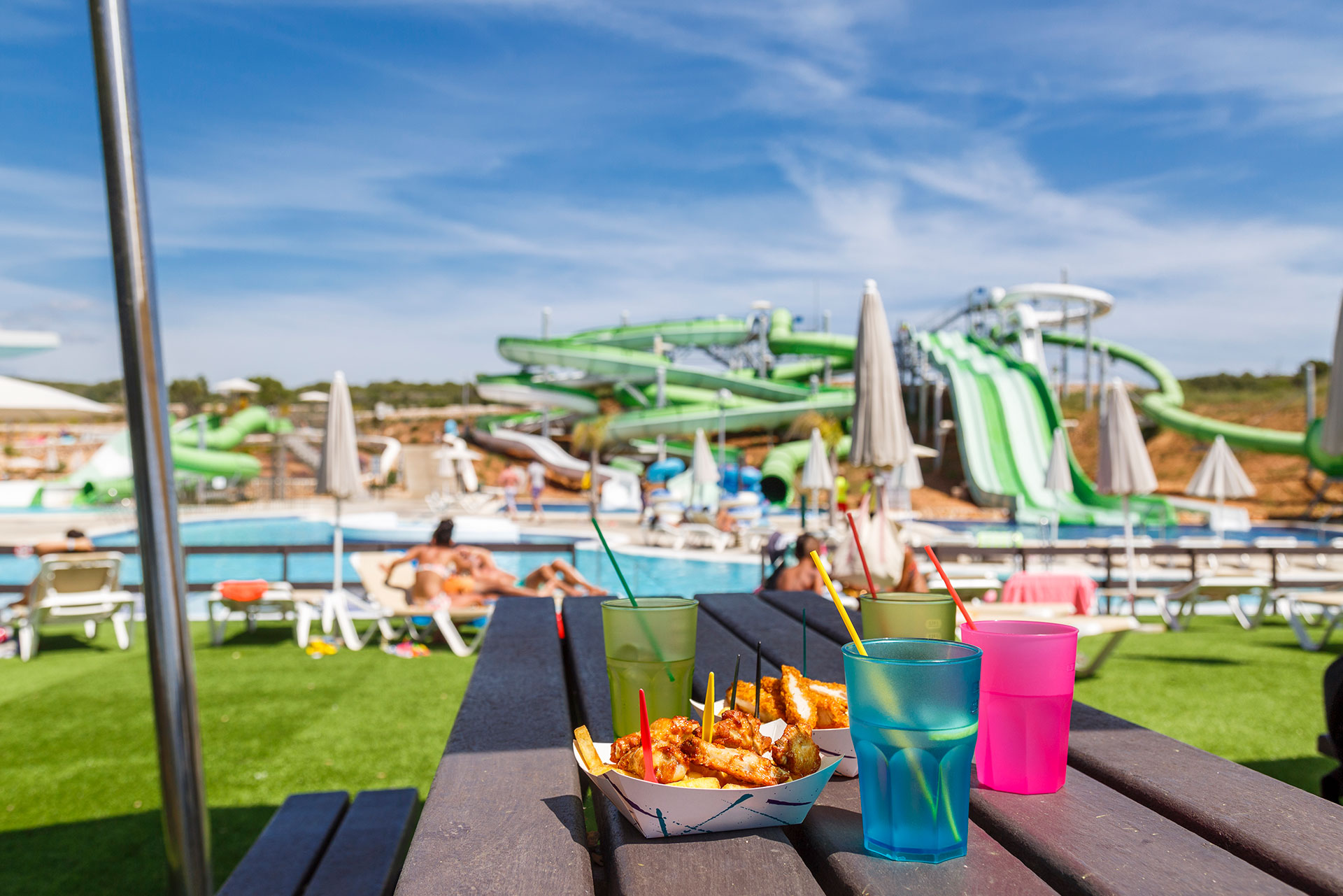 A slightly simpler and more tranquil water park, located in Los Delfines town.
It has fun and fast water slides for the bigger kids of course, but it has a great kids' pool for some mild slides and waterfalls to spend some quality time with your toddlers. As well as a jacuzzi area and gardens where you can relax with your loved ones.
If you buy your tickets online for an easier booking process through a reputable company.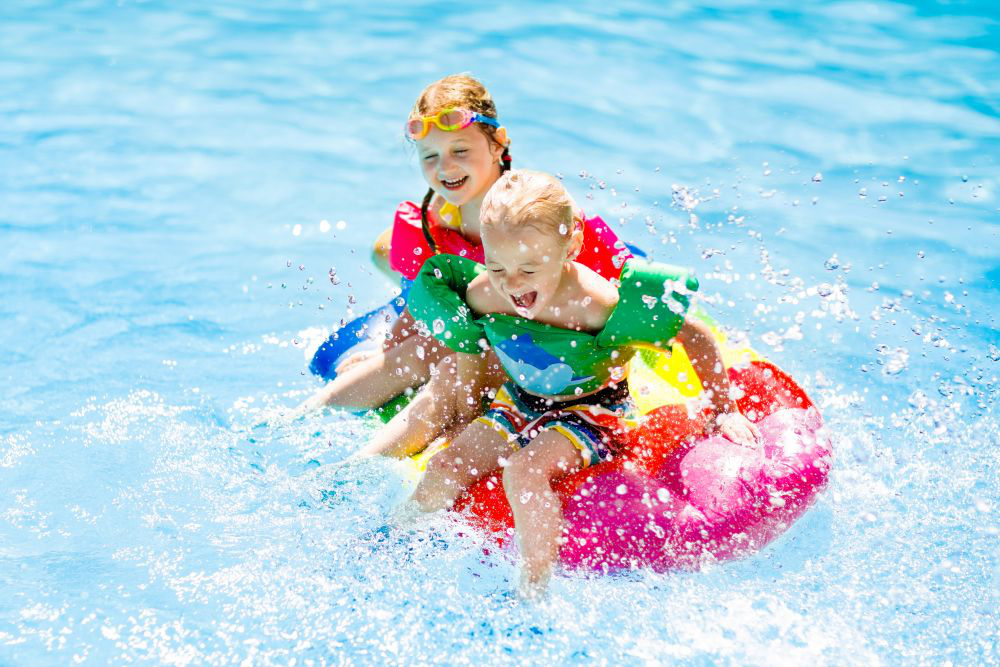 Equestrian arts combined to offer you and your kids a performance you will not forget, while getting a glimpse into the Menorcan culture. The show is called Somni which means "dream" in Menorquin. They mix live music, a display of horsemanship and an artistic performance you won't see anywhere else. You can enjoy this wonderful family experience in Son Martorellet.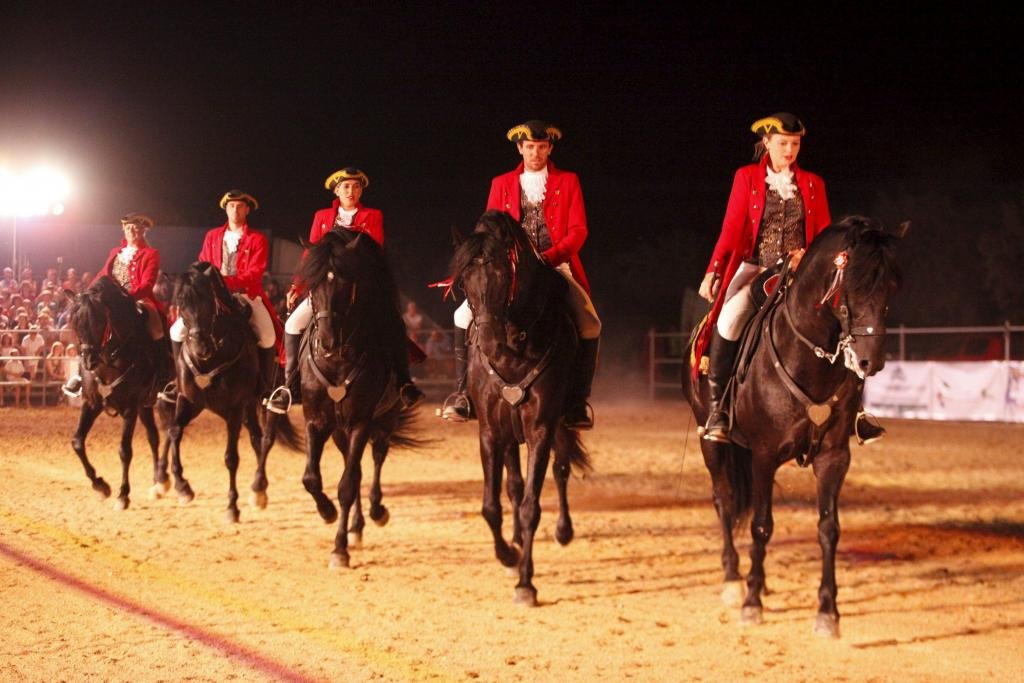 What better way to explore the island of Menorca than inside a catamaran? You will get to see the beautiful creeks, beaches and natural landscapes of the island while enjoying a nice cold beverage in the comfort of a catamaran. This experience always makes for the most memorable family time, kids always love it! You can get your tickets online for an easier booking process.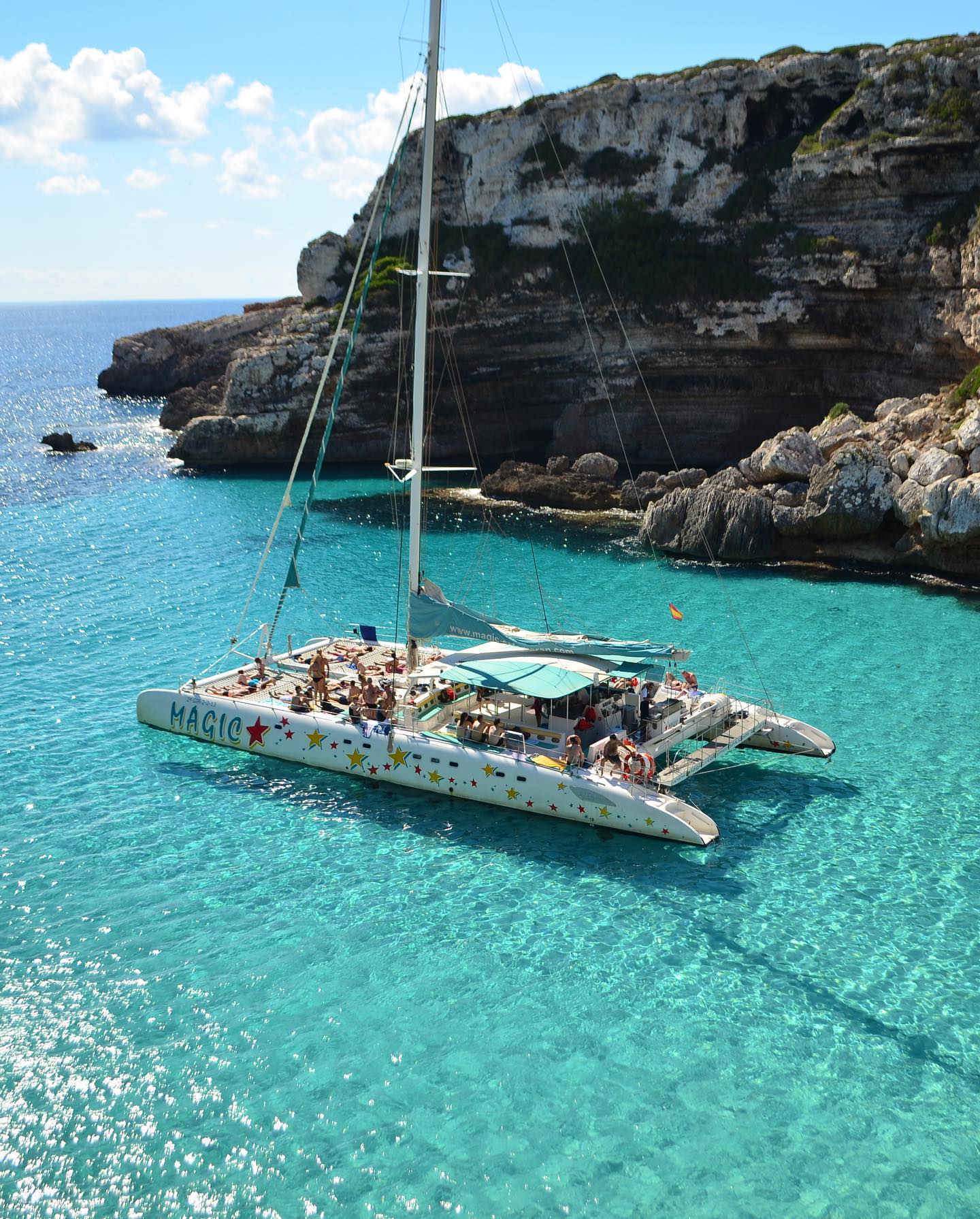 Kids will have the best time! Let your children learn how to drive at an early age and race you for the most fun family-friendly time in this karting circuit. Located in the northern side of Menorca – this makes for the nicest family day out on a budget. They also provide with snacks and cold beverages.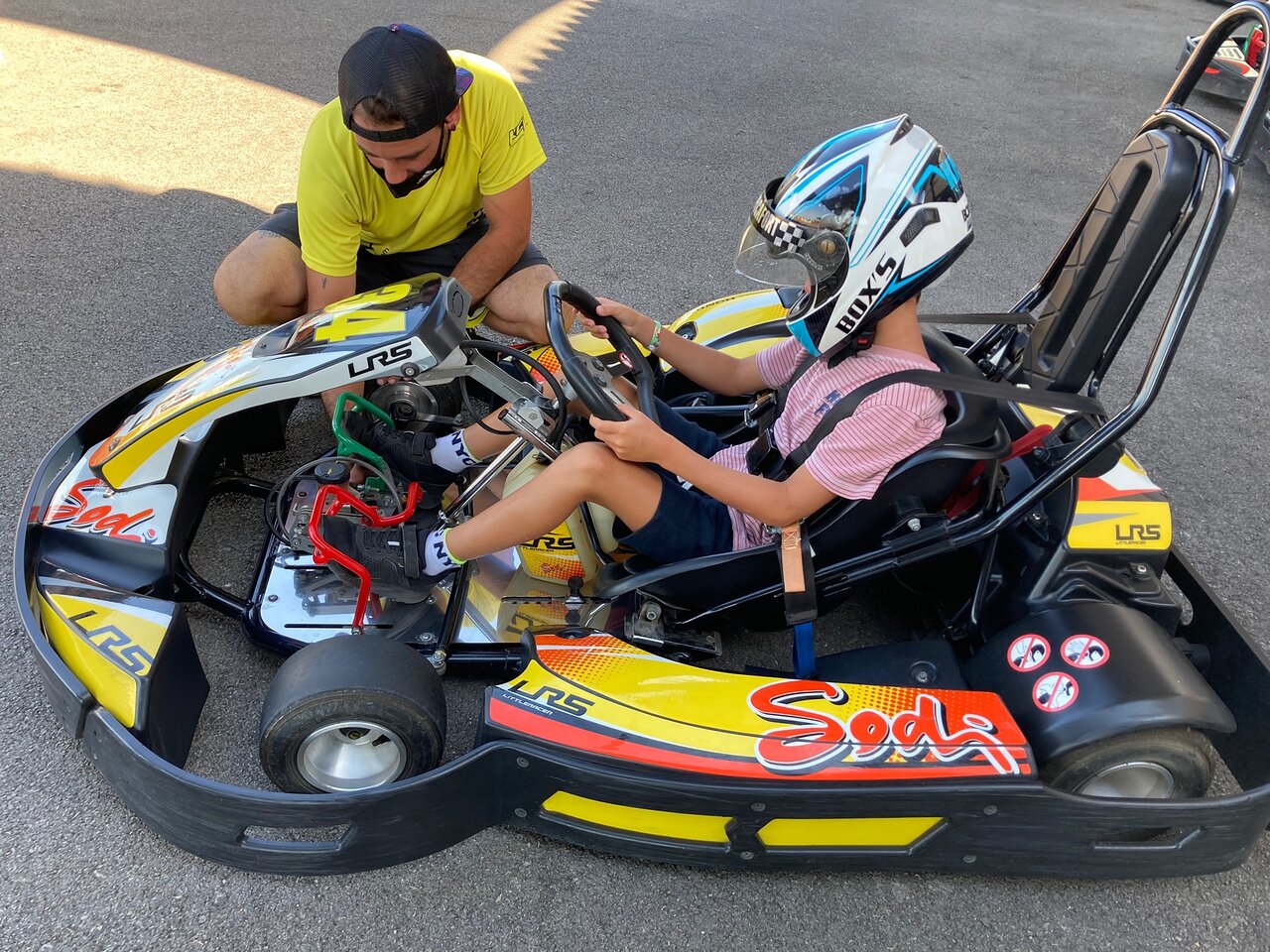 El Laberinto or The Maze
The magical and historic place in the island of Menorca. Kids love it as they can run around the maze and compete to see who reaches the exit first. You can also find some wonderful gardens in the area. The entire experience makes for the perfect family day out in a budget during your Menorca trip.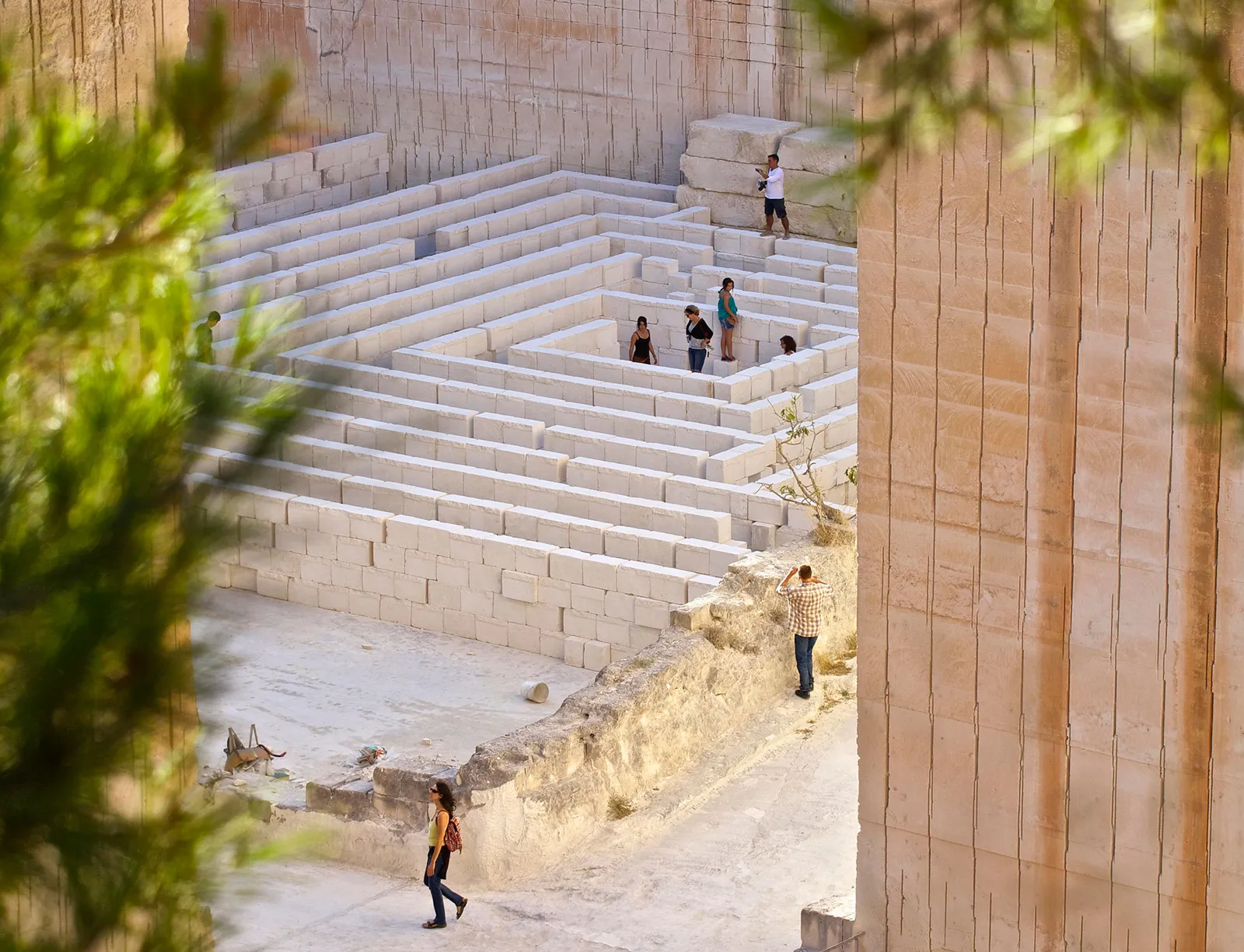 Last updated: 2nd of June, 2023.