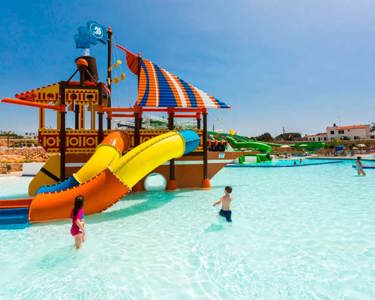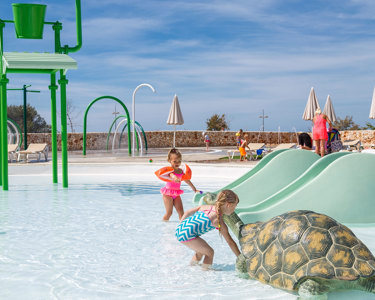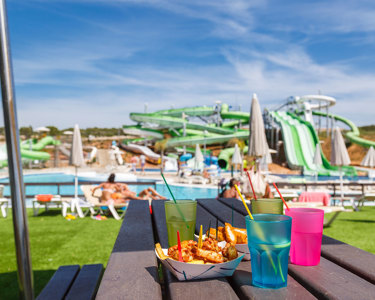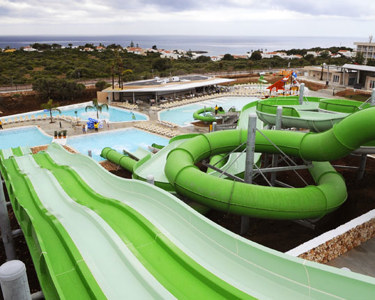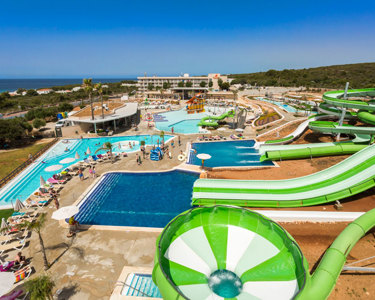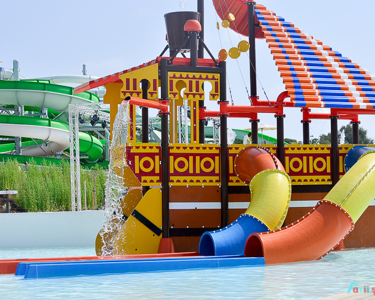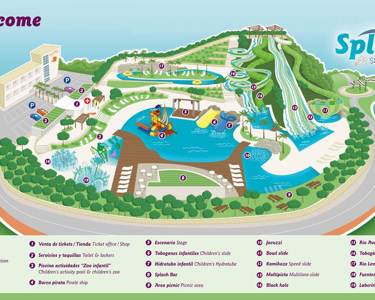 Splash Sur
We love this water park as an activity to spend a family day out during a trip to Menorca with kids. It's the perfect plan for the children, they always love it.
Splash Sur is the Water Park closest to Mahón, the capital of Menorca. It's located in Biniancolla, in the south.
For babies, toddlers and small children & 3-7 aged kids
Chorros & Chorros to run around and get splashed all over. Río Lento for a kid-friendly river pool that you can travel on top of a float. There's the Baby Zone specially designed for the babies and toddlers, with turtle-designed slides and waterfalls. Barco Pirata to let the kids climb into a big pirate ship so they can feel the main characters of their own adventure.
For the bigger kids (and grownups who still think they are kids!)
The Kids' Ramp for a wide and water ramp the kids can go down on with their friends and parents. The Black Hole for an exciting covered water slide. Multipista, a set of different water slides to see who is the first to get to the pool at the end. Bowl Slide is one of the best rides inside the park, a water slide ending in a crazy gigantic nice water bowl.
How to get there
A taxi might be a good option since it's a 15-minute ride from Mahón. Always check with your hotel on what options you have available as they will use reputable companies.
Do you have or are you thinking of renting a car? This is your ideal time, you can use a rental car as it's a 15-minute drive from Mahón. There are parking facilities available inside the area.  
Travel 4 Baby's top tips
You can bring your own food into the park. There are picnic areas throughout the park.

The floor can get very hot in summer, so pool shoes are advisable especially for the kids.

Buy the tickets online for a cheaper price than on the day at the box office.

Remember to wear sunscreen to protect yourself from the heat.
Child Ticket

3 - 11 Years

Infant Ticket

0 - 2 Years
Entry Tickets with Transport
Child Ticket

2 - 11 Years

Infant Ticket

0 - 1 Years
4 x 3 (Get 4 Days for the price of 3)
Child Ticket

3 - 11 Years

Infant Ticket

0 - 2 Years