Fun Days Out in Madrid
Published May 23 2023
Lots of possibilities for the most amazing family days out! Here are our best excursions to do with the little ones within the city of Madrid.
Parque Warner & Parque Warner Beach (Warner Theme Park)
Is there something that kids love more than a good theme park? This world-famous one is great for children of all ages and the entrance is free if your height is less than 100cm. 
It's located in the outskirts of the city. From the centre of Madrid, you can take the C3 train in Puerta de Atocha heading to "Estación de tren Aranjuez" and stop at Estación de tren Pinto. There, you will want to change to the railway heading to "Av. Chapado-el Quiñón" and stop at Parque de Ocio; which leaves you right at the park. 
There are endless attractions from famous Warner shows such as Looney Tunes and Scooby Doo, making it extra fun for the babies and smaller kids. Every ride is actually based on a famous show or movie, making the entire visit to the park a full deep-dive experience! There are faster and taller rides meant for kids 140 cm or above and adults, so there's a place for every member of the family. With nice restaurants and more quiet areas to relax and eat while you prepare for the next adrenaline rush. 
Need to cool down from the heat? Inside the park you can also find Warner's Beach where you have refreshing water slide, a children's pool, an artificial beach and faster and taller water-based rides for you and your bigger kids. 
Travel 4 baby top tip: we recommend you to buy the tickets online to ensure an easier purchase process and to make sure you get them from a reputable company.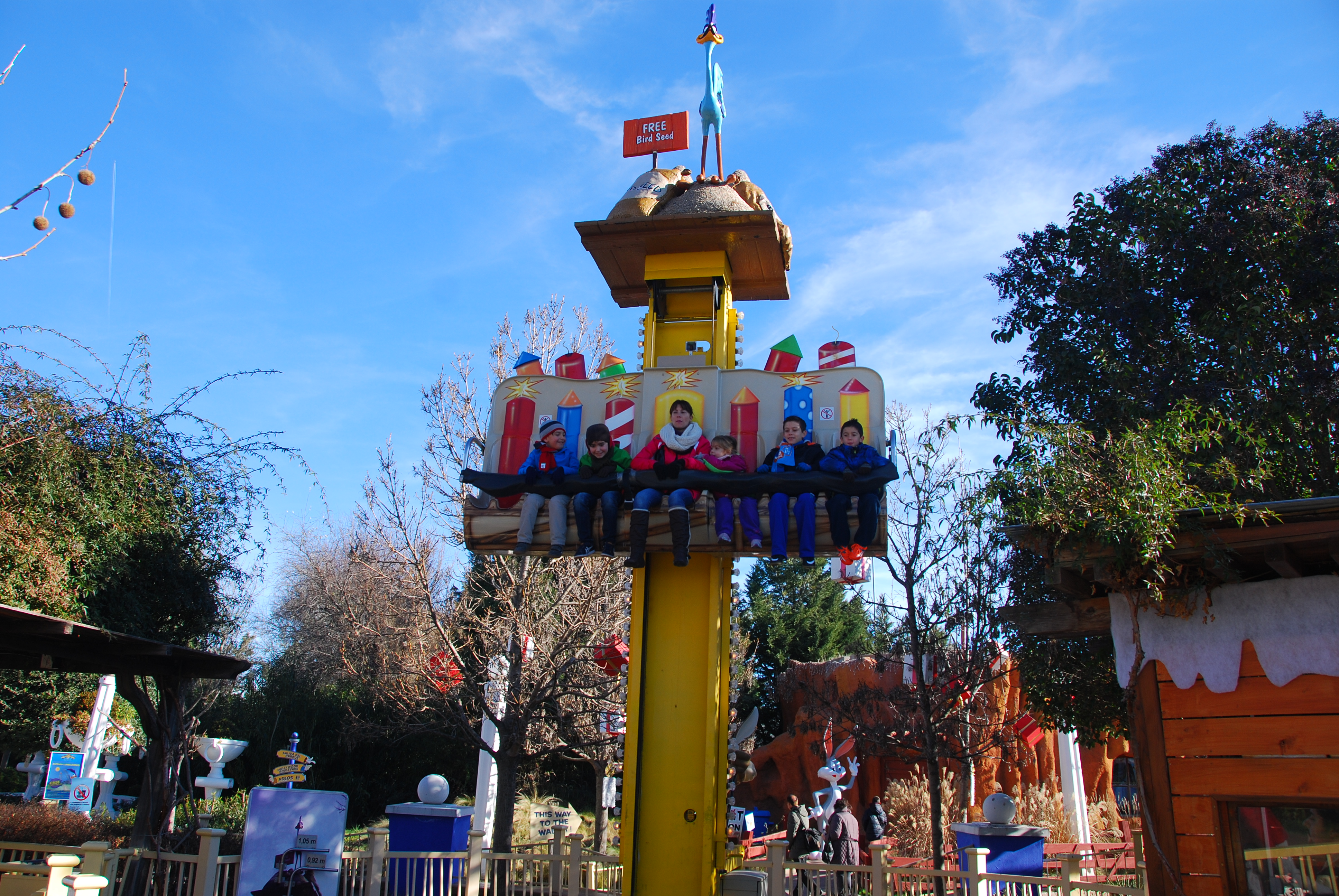 Parque de atracciones Madrid (Madrid Amusement Park)
For all ages and heights, this theme park is a wonderful family and kid-friendly experience during your trip to Madrid! The entrance is free for those children that are not 100 cm of height yet. It's located relatively close to the centre of Madrid, about 25 minutes by metro. 
There are numerous attractions, some with no minimum height requirement so you can go in with your toddlers such as Al bosque con Diego to become an explorer, La Aventura de Dora for a colourful ride on this train decorated as the show, a Virtual Simulator and more! For the 3-7 aged kids there are even more rides, from mild rollercoasters, "flying chairs" to some water rides as well. If your bigger kids want some adrenaline inducing rides, there are definitely great options: The Tornado that swirls around at a high speed; Top Spin that gets high and - as its name says - spins you around; the Abismo that is the fastest rollercoaster in the entire park and many more! 
Travel 4 baby top tip: we recommend you to buy the tickets online to ensure an easier purchase process and to make sure you get them from a reputable company.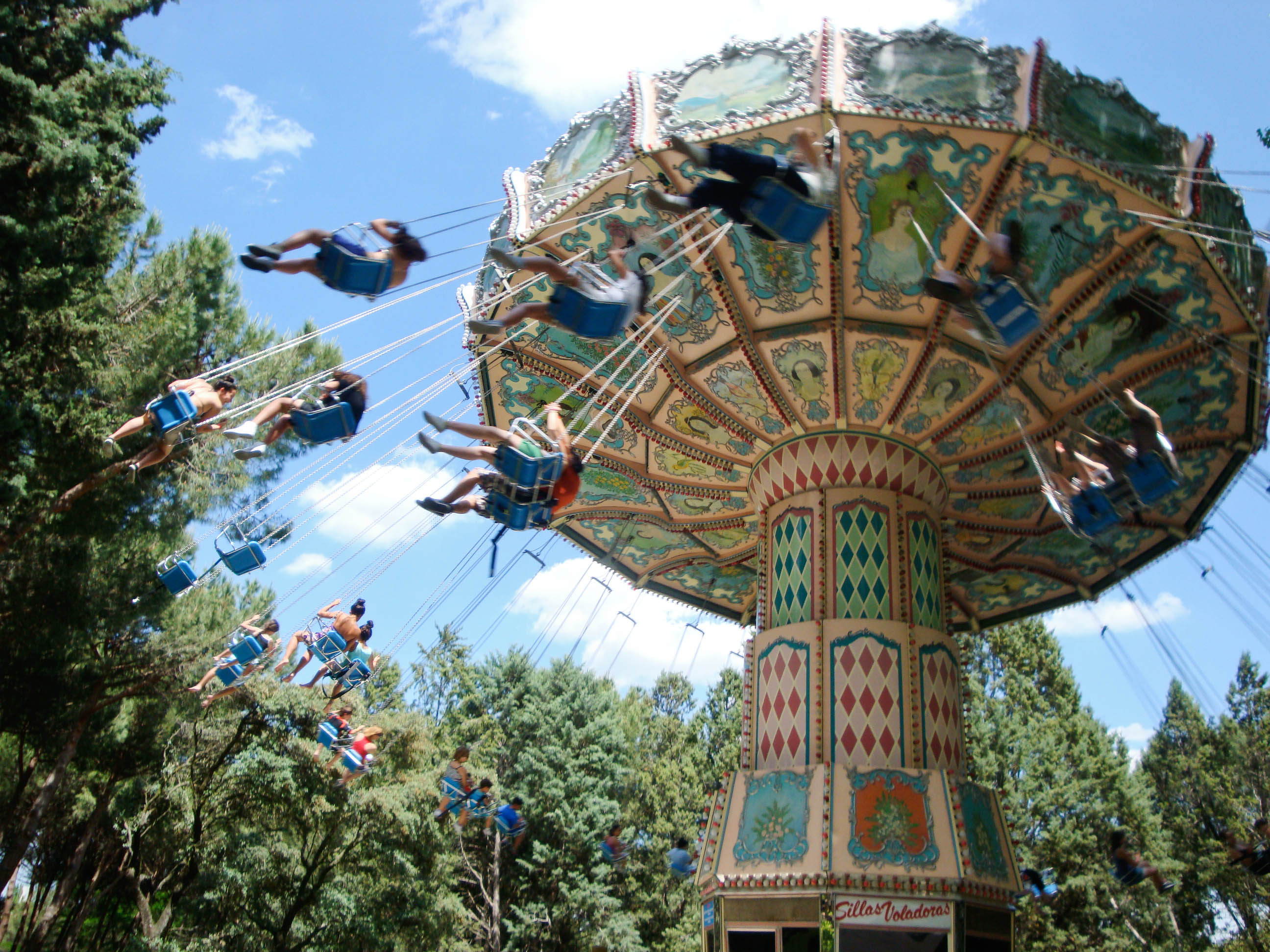 A paradise for the little ones! For 4-10 aged kids there's an entire building designed as a playground with a ball pool, slides, elastic bed and more. And, of course, for the kids that are a bit older (130cm minimum height) there's also a karting circuit where your children can put their driving skills to the test in a fun and safe way!
From the centre of Madrid, you will find this building quite easily. Take the 50/65 bus and it will leave you near the Mazanares river. From there it's just a 15-minute walk.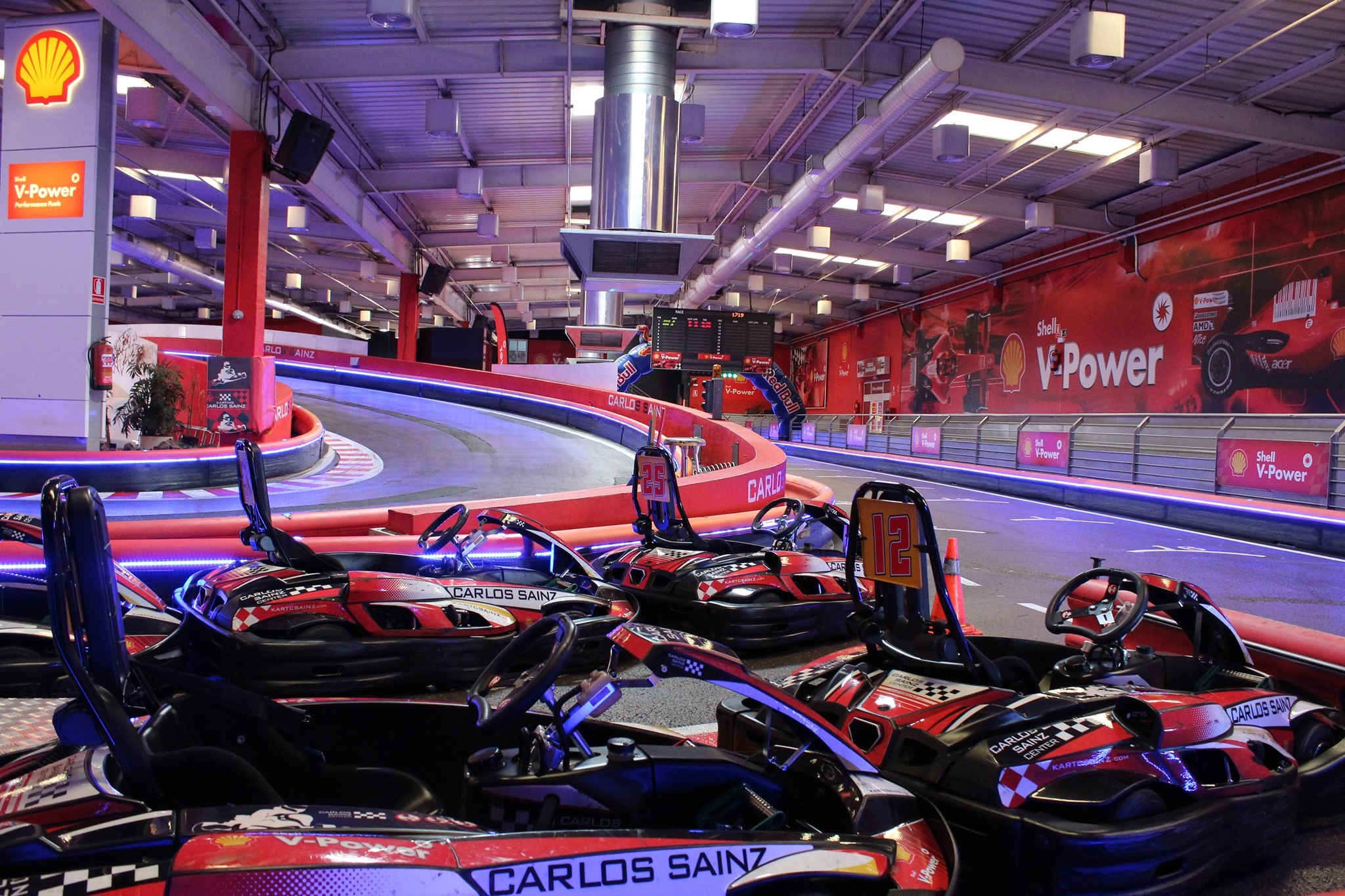 Kids always adore being surrounded by friendly animals! This zoo is especially great as it also a dolphinarium to see a side of marine life as well. Lots of different animals: Amazonian otters, American Bison, Reindeers, White Rhinoceros, Dolphins, etc. You can also get a fun and educational active lesson to get to know some species more in-depth like the Dolphins, Sea-lions or exotic birds. Of course, there are also restaurants throughout the area where you can sit and relax while you enjoy a nice lunch.   
It's located relatively close to the centre of Madrid, about 35 to 40 minutes by metro.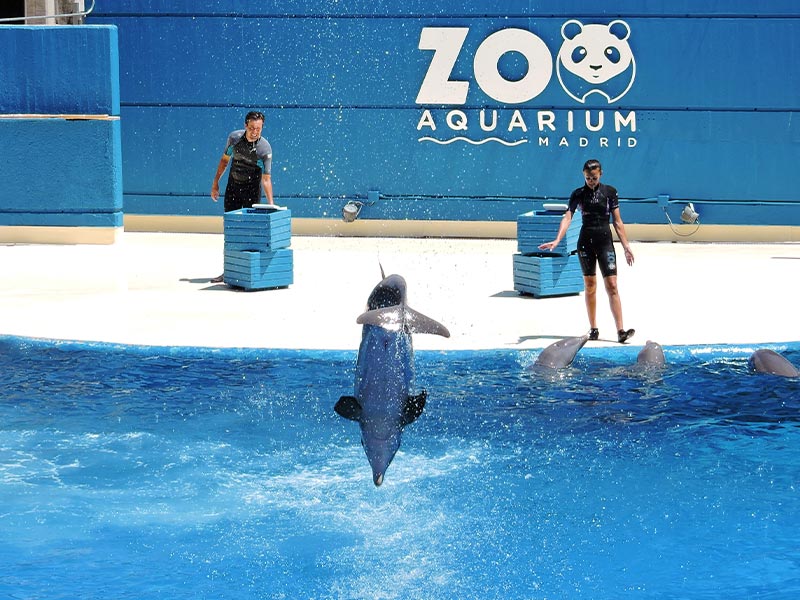 The Magic Forest
If your kids are in between the ages of 4 and 12, this park is a wonderful fun experience for your Madrid trip! The entire place is decorated as a colourful forest with giant mushrooms, giant trees and lots of different games for the kids to play with: slides, climbing walls, giant Lego pieces and more. There is also a restaurant inside where you can catch your breath with some nice food and gain some energy.
Located in the outskirts of Madrid, it takes about 50 minutes to reach the Magic Forest via metro.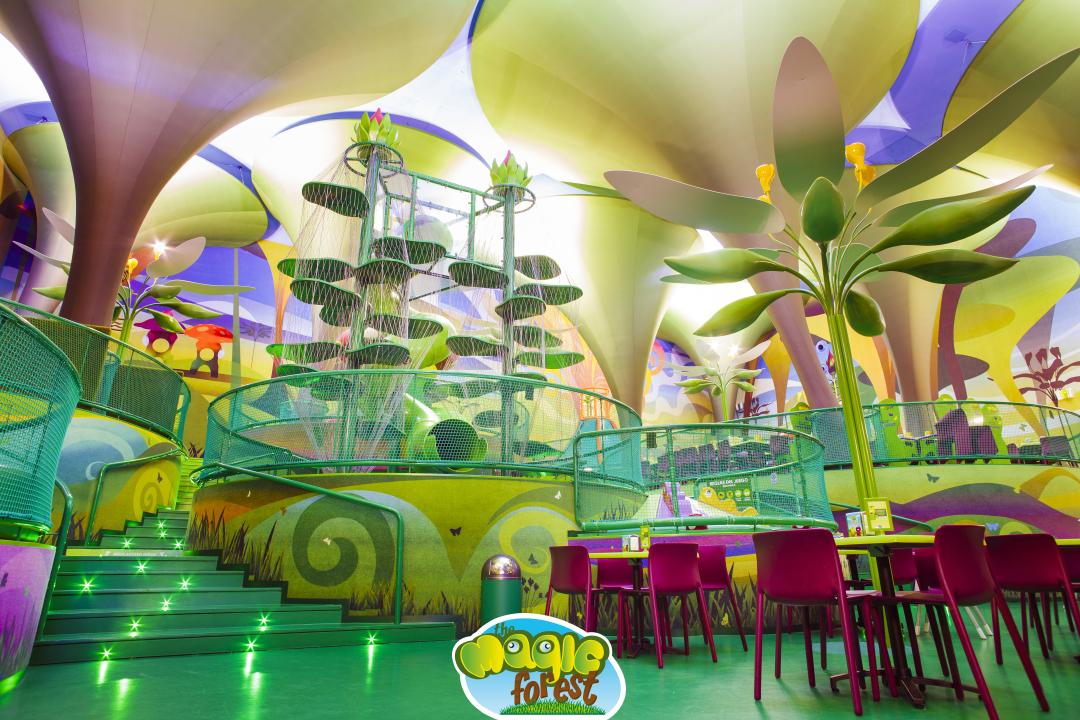 A complete family-friendly experience. Inside the X-Madrid mall, you and your children will get to do many different activities: climbing walls, bowling, watch a movie in their cinema, diving in the pool and even a especially designed surf pool to learn this exciting sport in a fun and safe space. 
Also, there are different restaurants as well so you don't have to leave to eat some traditional Spanish food.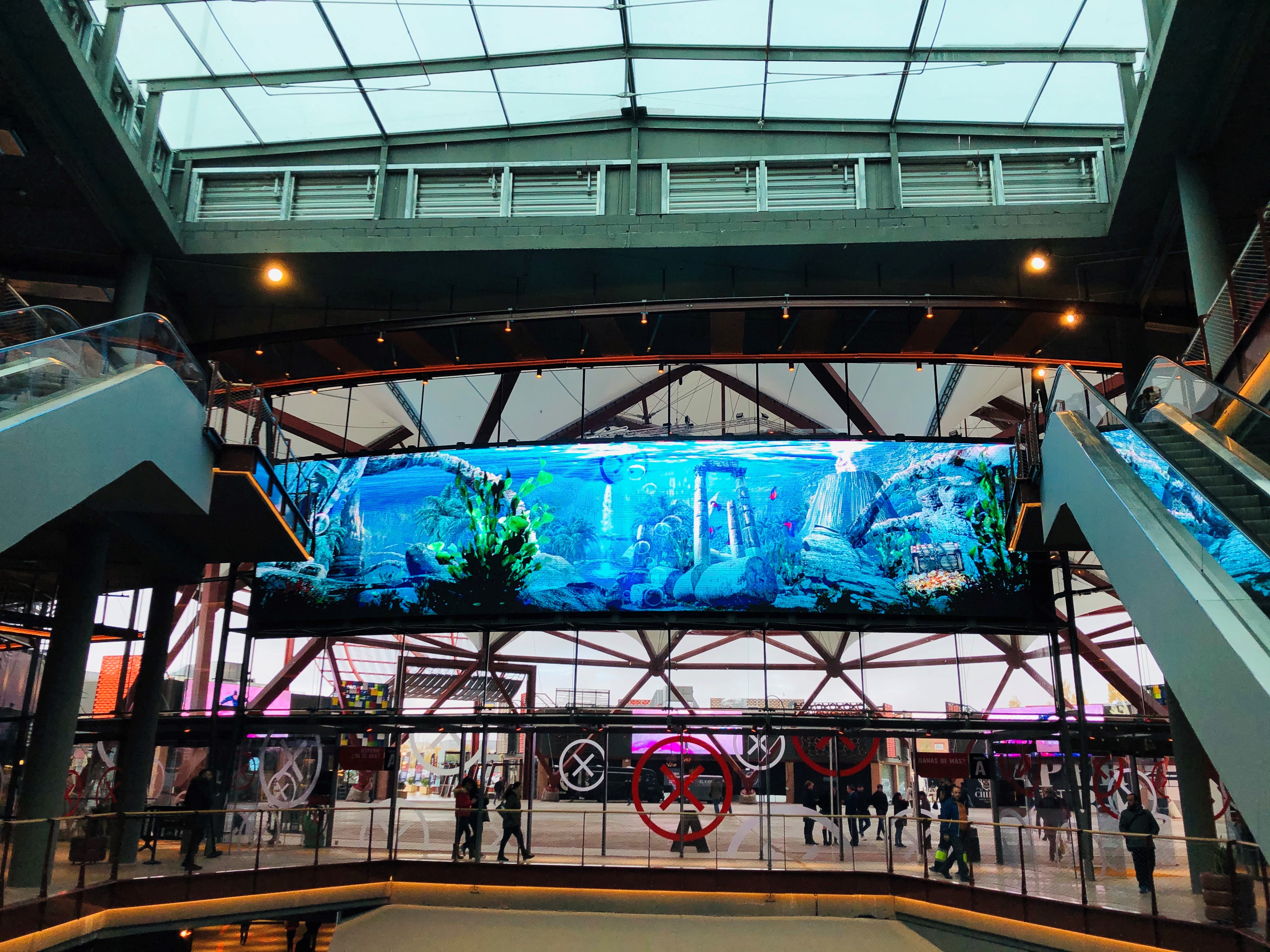 Last updated: 23rd of May, 2023.