Fun days out in Costa Daurada (Tarragona)
Published April 27 2023
The most amazing family days out! Here are our best excursions that you can do with the little ones within Tarragona and Costa Daurada.
The most fun family day out! Port Aventura is a famous Spain theme park for having some of the fastest and tallest rides in the world and for being a great family-friendly spot to spend a day or a couple of days with your loved ones.
To get to the park you can take a train called Port Aventura and it takes about 30 minutes. If you have rented your own car it's even easier, just take the 2nd exit at the roundabout in A7 highway to "Castelló/València/AP-7/E-15/Port Aventura" and you will be at the park; it takes about 15 minutes.
The park is divided in sections or different world locations such as Polynesia, China, Far West, Mediterrania, México and Sésamo Aventura! This last one is a special area for younger kids with many different rides. But within the other regions there are rides that you can get into with your kids as well – just check with the staff at the line of every ride!
The ticket is 40€ for adults and 35€ for kids. If you want to know more about the park, how to get there and all the activities available for your family you can check here.
If you are looking for a more refreshing experience to cool down from the heat, we recommend Caribe Aquatic Park too! Within the area of Port Aventura, you have this separate water park with 16 different water rides and pools for all ages. It's a great option to combine the parks and get tickets for both of them at a lower price: 56€ for adults and 49€ for kids.
Travel 4 baby top tip: if you buy your tickets online, it is cheaper than buying on the day at the box office.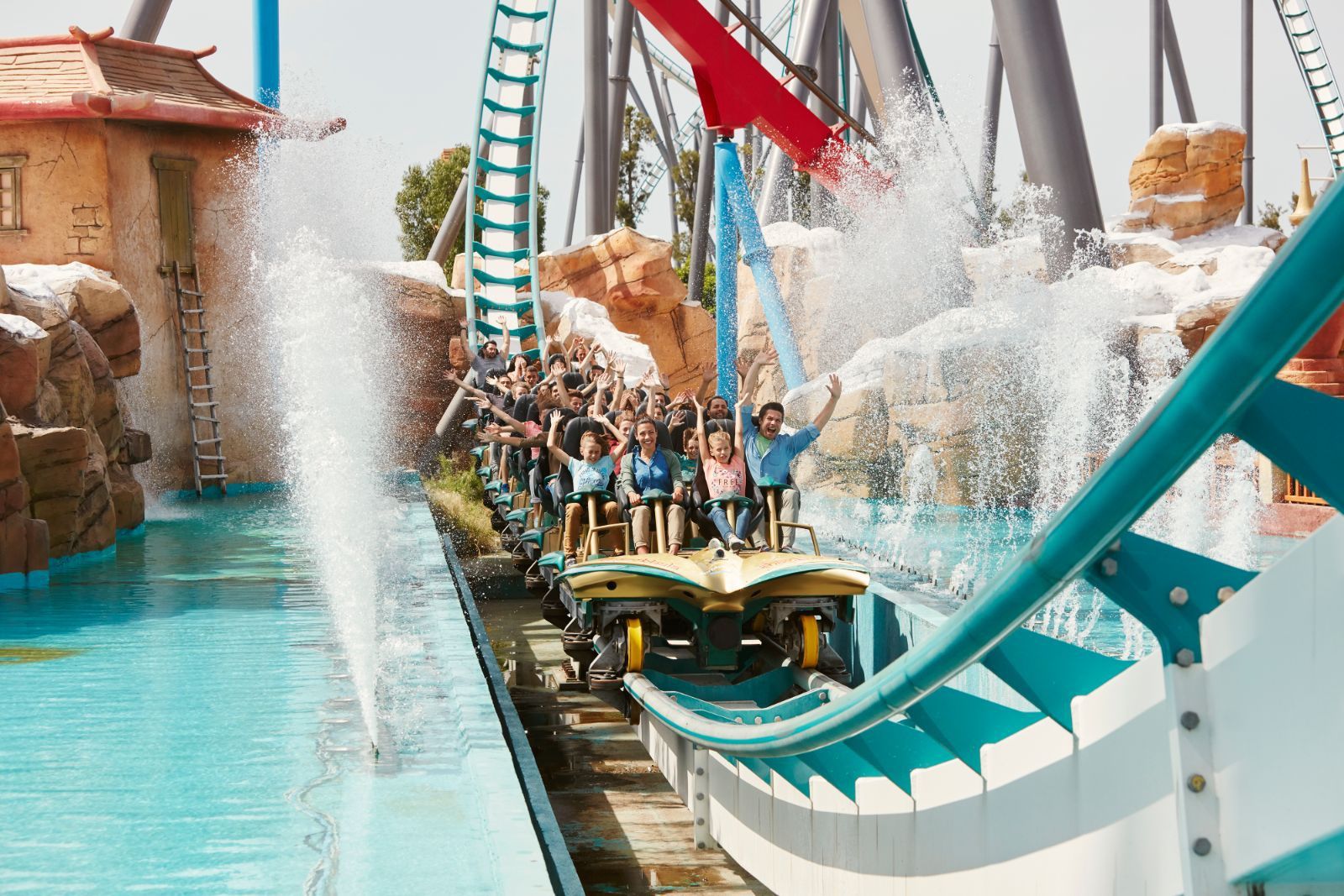 Located in Salou, the main and most well-known water park in Costa Daurada. It has lots of different rides and activities for all ages - even the adults have the most fun.
Zip lines, slides, fun floats activities, pool of artificial waves and more. The activities are endless, making this water park the best family day out during the Summer. You also have several restaurants for a nice lunch break before your kids beg you to go back to the pool! 
They open their doors on June 1st. The ticket costs 23.95€ for adults and 19.95€ for kids. We recommend you book your tickets online for an easier booking process.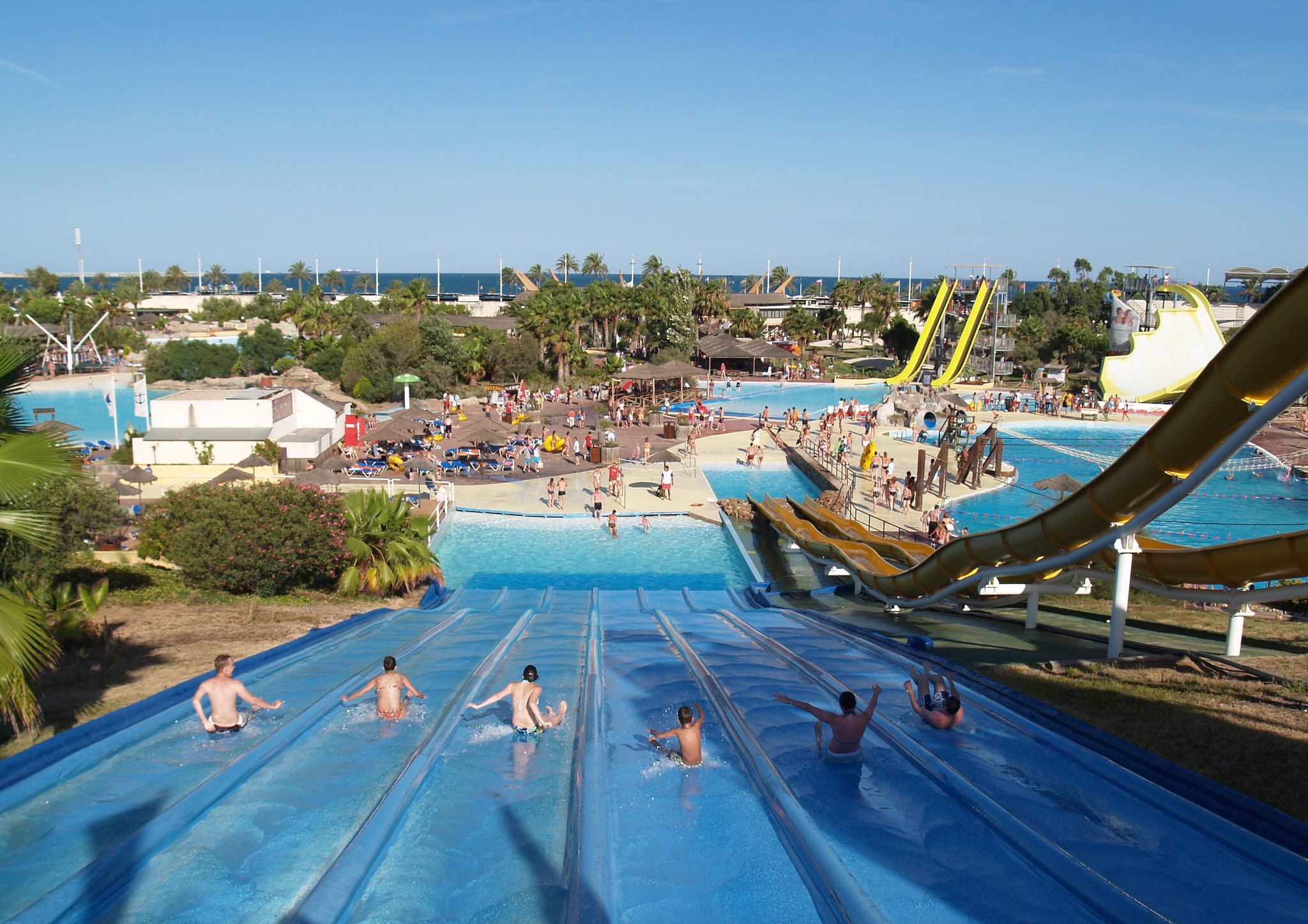 In the outskirts of Calafell there is this fun adventure park that is always a great place for kids and families! 
There are many different things to do for the little ones: jumping beds, mini golf, zip lines, climbing wall, laser tag and more. A safe and fun family-friendly experience. There is also a dining area where you can relax for a bit and enjoy a nice meal. 
They are opened from 11am to 9pm on Saturdays and until 8pm on Sundays. The ticket works in its own particular way: a rechargeable card with a point system. You can put as much money as you want from 1€ to 100€ depending on the number of activities you and your family want to do.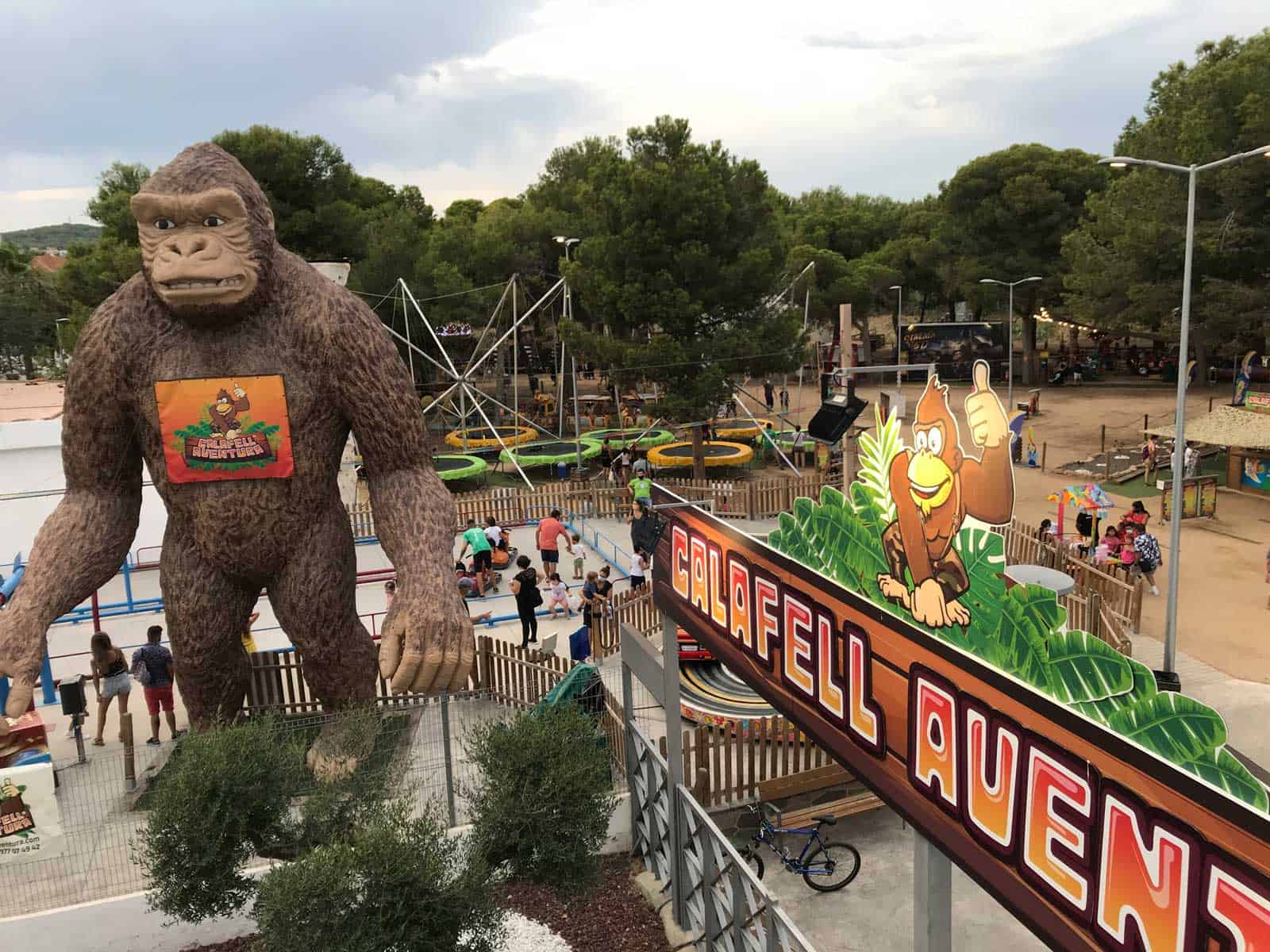 Source: Calafell Aventura Park
In Calafell's beach area you can find this great water park, and when we tell you there's nothing that the kids will adore more it's true!
It's great if you need to cool down as the summer heats gets hotter. The park is the water version of a bouncing castle. It's an area near the coast with inflatable trampolines and a bouncing surface so kids can jump from one platform to another. There is of course a life guard making sure everyone is safe and a life jacket included in the price for each kid and adult as well. 
The ticket is 10€ per hour, so the amount you will pay depends on the time you want to spend there. Only kids from 6 years old and up can access the premises. 

Located in Delta del Ebro there is this incredible adventure park. What's amazing about it is that it's not your typical theme park, as it holds many activities that give you the change to explore the natural habitat of the beautiful Delta. 
Of course, there are activities for all ages and preferences: swimming on its lake, paintball fight, water bouncing platforms, kayak adventure and more. 
The tickets price can depend on the activity you choose rather than having a general entrance ticket, but it's usually around 10-20€ for an activity.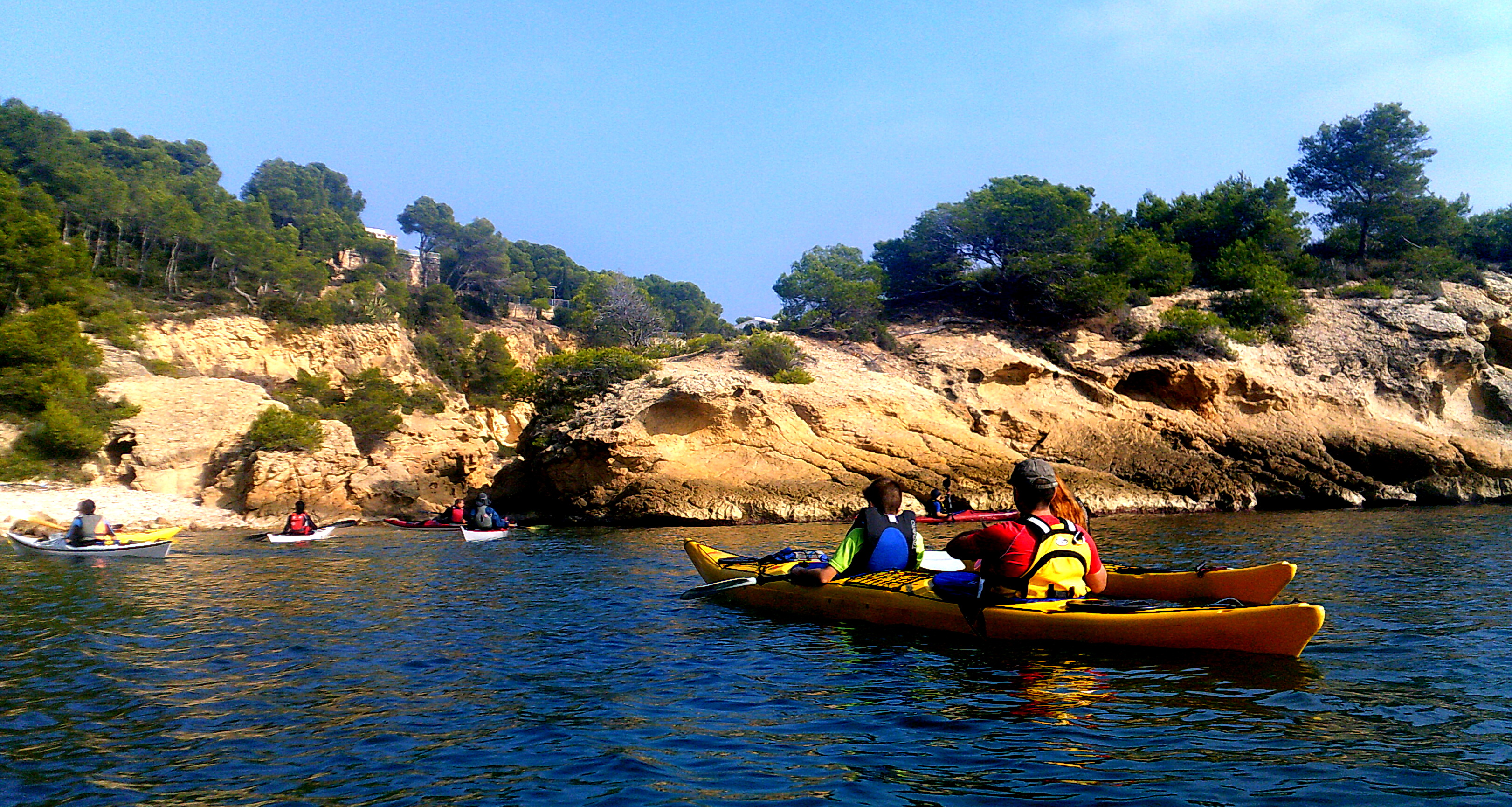 If you are looking to have some endless fun with the little ones, this amusement center in Platja d'Aro is perfect for your family! Ilusiona has incredible entertaining opportunities and many different activities for both parents and kids. There is a playground zone, a bowling area and fun arcade games for the children.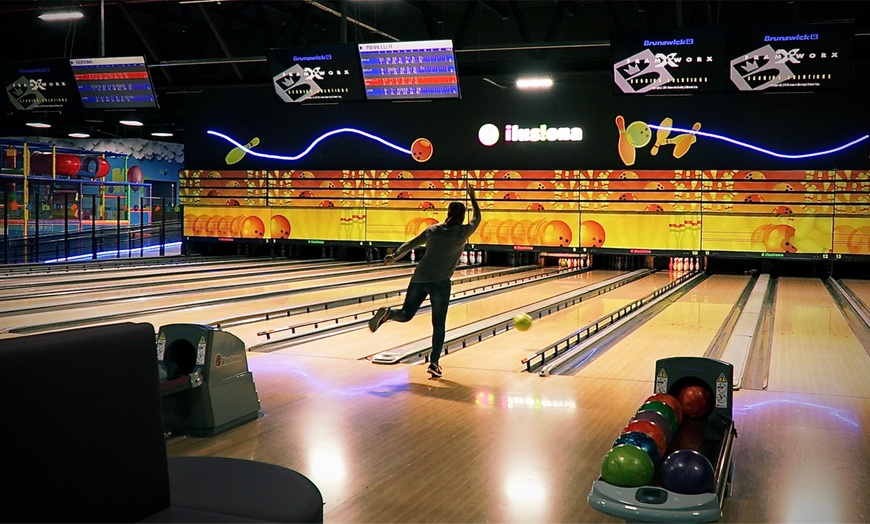 Last updated: 27th of April, 2023.