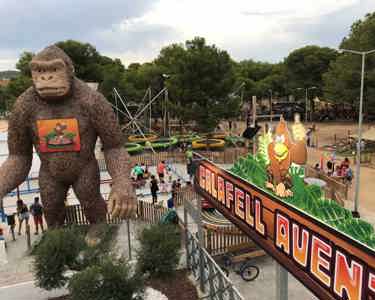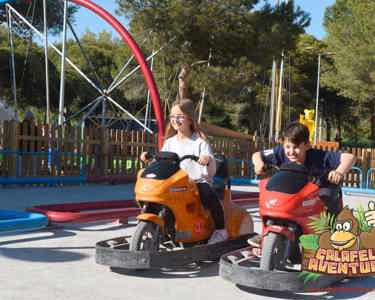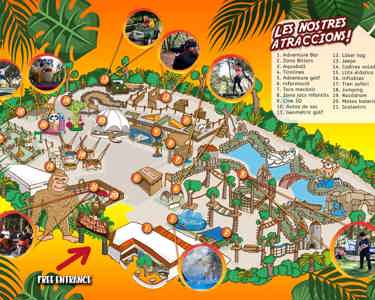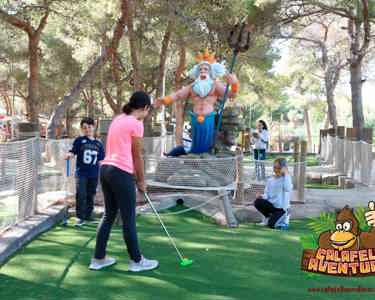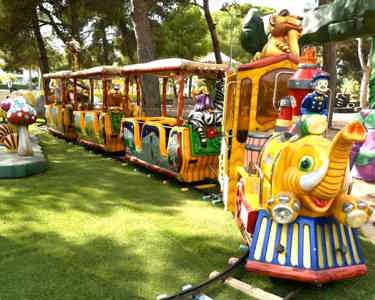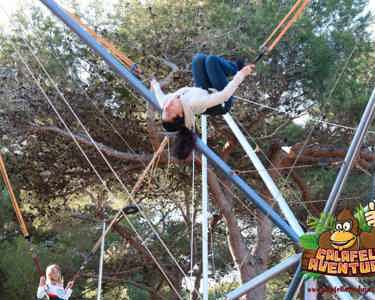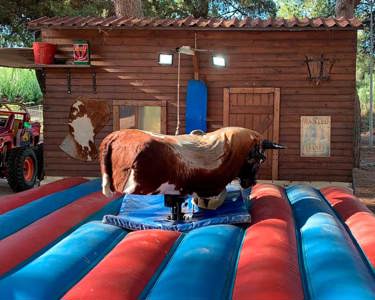 Calafell Aventura Park
Calafell Aventura Park
An exciting and adventurous park where your family will get to have an incredible time, located in the norther side of Costa Daurada.
All the activities are meant to be for families with kids, Calafell Aventura Park has lots of rides you can choose from depending on your preferences and your kids' age. All activities are Credits, so you can use a little or as much as you like, the more tickets you buy at the beginnig, the cheaper the tickets become.
For babies, toddlers and small children
Zona de Jocs Infantils or Kids' Playground Area is the perfect place within the park to hang out with the little ones and play to some kid-friendly games.
For kids aged 4-7
Many different activities for kids this age, such as Adventure and Geometric Golf. A fun area where they get to try their skill at this entertaining sport.
An exciting 5D cinema with interactive movies and an adventure on its own, the kids are always impressed by all of the projections held in here.
Penalty Kick, for those who love football! A small grass field where you and your kids can put your aim to the test, trying to get the ball into one of the wholes.
Scalextric is more traditional ride, with fun-coloured cars decorated in many ways. Kids can choose their favourite vehicle and go along the track at a fun but safe speed. There is also the train or motorcycle version where they can see the park in a fun-coloured train or race themselves with a kid-friendly motorcycle.
A simple yet exciting option is Sillas Voladoras, which directly translates to "Flying Chairs", a set of chairs held by chains that go around faster by the second providing a great and safe fun for the kids!
For the bigger kids (and grownups who still think they are kids!)
Bumper cars are always a great option and one that both kids and adults can enjoy. Choose your favourite vehicle and let's see if you can get away from your little ones before they bump into you!
Toro Mecánico or Mecanic Bull, to prove if you and your kids can hold on to it or if you will fall into the bouncing bed under it – put your strength to the test!
There is also a Climbing wall where you can put yourself to the test and try to reach the top with a safety harness.
Laser Tag is one of the kids' favourite activities, where they get to safely fight one another. Create your strategy, get cover, run and have fun while you get your team to victory.
Jumping is an area where kids and parents get to play in several jumping beds, making some pirouettes or trying to see how high you can go.
There is also a zip line circuit where kids can see how agile and fast they are, while trying to overcome the different difficulties set for them – all while wearing a safety harness.
Note: the ticket system works a little different than your regular amusement park. Calafell Aventura Park uses a rechargeable card and a system of points (Kong Credit). So the money you put in the card will be converted to these points that you can use inside the park to get into each ride - so the points will be deducted from your card everytime you go into an attraction. You can recharge it online. 
How to get there
If you are staying in the city of Tarragona, BUSGARRAF will take you directly to the park is located in about 40 minutes.
If your accommodation is outside of the city or you want to get to the park more comfortably, we recommend you to use a car rental. From the city it's a 30-minute ride.
Travel 4 Baby's top tips
You can't take your food into the park. There is a restaurant that serves hamburgers and a several good options for kids.
The activities can involve getting a bit dirty. We recommend you to bring a change of clothes and shoes.
Book online to secure your place, as during busy periods it may not be available on the day.
Book with us to pay through a reliable and trusted company.
Diamond (200 Kong Credits)