What to do in Benidorm for the best family trip
Published April 19 2023
A wonderful family-friendly holiday spot, especially during the summer time. There are many fun activities to do with kids and lots of relaxing spots for the parents as well. Enjoy the Mediterranean weather and view as a family!
But before getting into all there is to know about Benidorm, here are some Travel 4 baby tips to make your trip go smoothly: 
Being so close to the beach makes the city really humid, so make sure to carry enough water to stay hydrated throughout the day!
The Sun hits hard, so even if you are not heading to the beach, make sure to wear sunscreen (specially on the face).
Lots of activities will require booking prior to your visit, so make sure you check everything before your trip. That way you will have all ready to go and your only worry in Benidorm will be to have the best time.
It's a very touristic place, so be aware of your belongings.
This wonderful theme park opens the 1st of June and has many different activities for children and families. It has water slides, tall rollercoasters, a beautiful Ferris Wheel and much more. There are also spectacles and shows especially designed for families and kids that will make the experience even better. You can also eat inside the park at one of their nice restaurants.
Kids under 4 years old can enter for free. The general ticket can vary depending on the date and area of the park you want to visit, but it can be in-between 20 and 55€.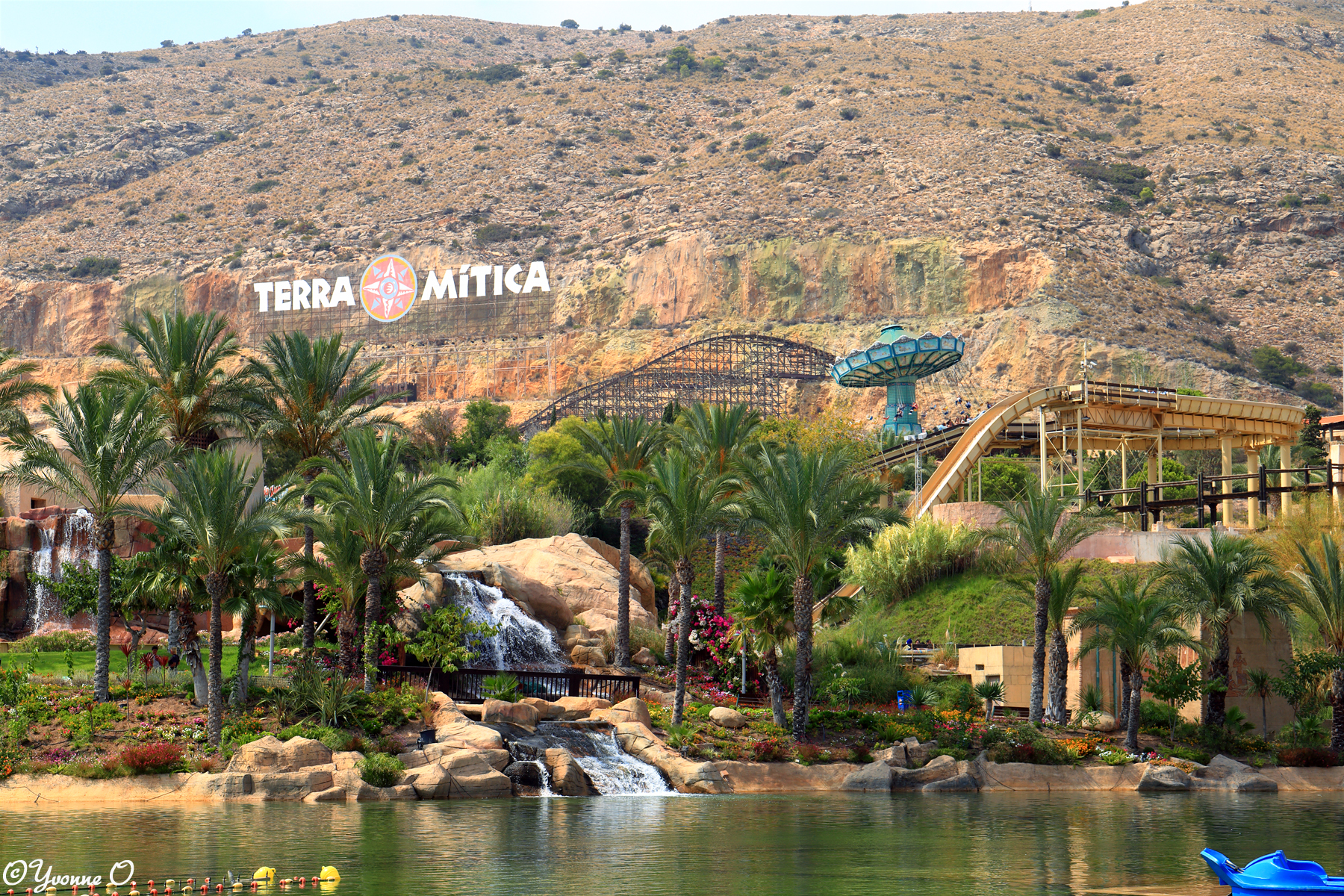 Casco Antiguo and El Castell (Historic neighbourhood and its Castle)
This neighbourhood is probably the area in Benidorm with many things to see: beautiful streets with many different stores and shops where to get nice souvenirs, the port that has a promenade that reaches Benidorm's lighthouse, Elche's Park and the castle. This last one has become the "Balcón del Mediterráneo" or "Mediterranean's balcony" thanks to its beautiful landscape – completely free to visit, perfect for a family trip on a budget. And during the summer time, inside the castle, there are many craftsmen little shops and even live music at night that gives the entire area an incredibly nice atmosphere.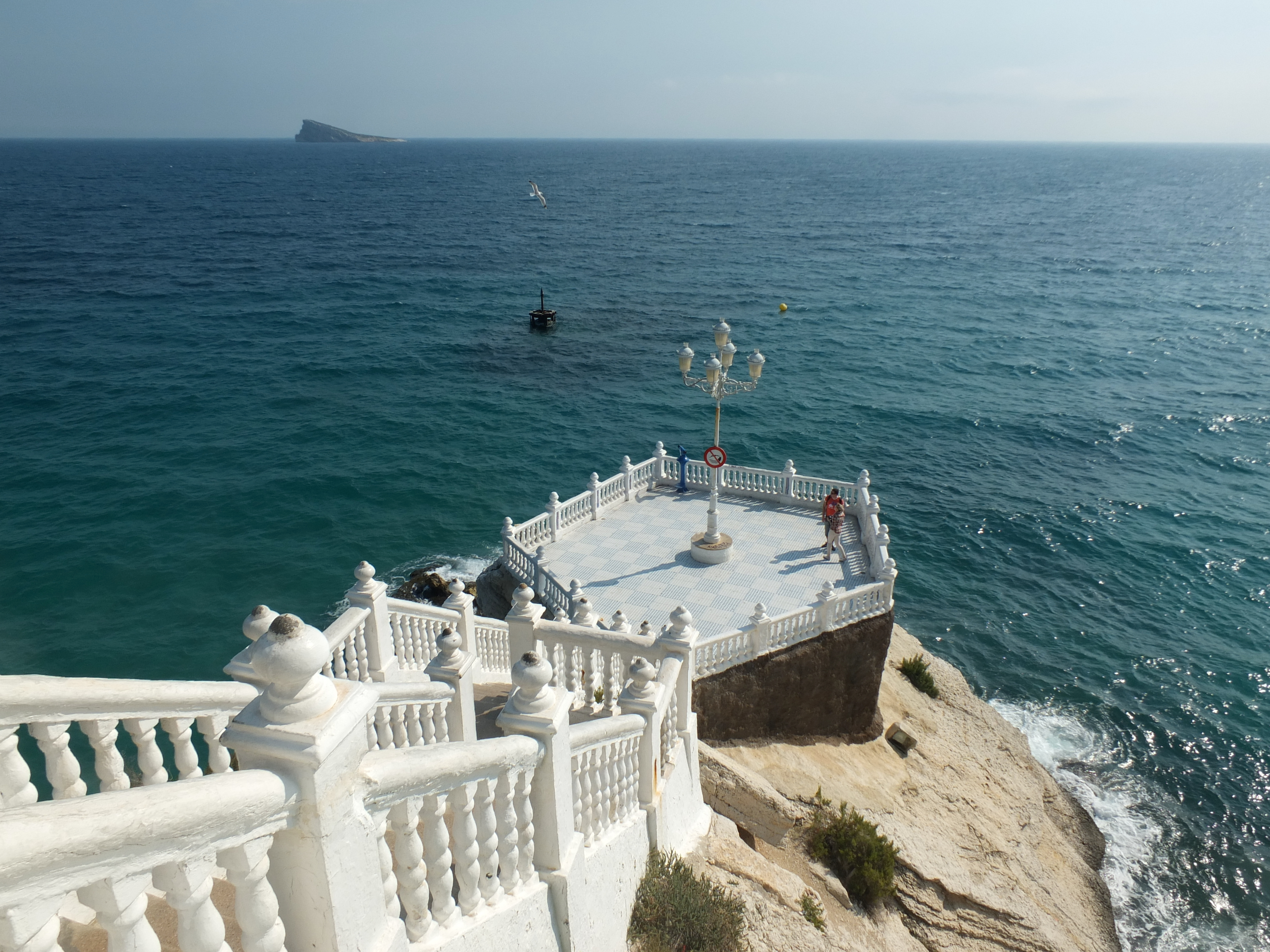 Platja de Ponent (West Beach)
One of the four beaches in Benidorm, with a wide and long sand area – perfect if you're going with your family and are bringing several towels and umbrellas for the sun. Bring some fresh fruit and cold beverages and enjoy the nicest relaxing day as a family under the sun by the Mediterranean Sea! Alongside the beach, there's a beautiful promenade to walk through and many bars and restaurants with great terraces to eat or have some nice tapas.

Fuentes de Álgar (Algar's fountains)
Only accessible if you have your own or rented car, but definitely worth visiting for the nicest family experience surrounded by nature. They are a continuous number of waterfalls that end in natural fountains or pools, making the most beautiful view and a great excursion to spend some quality time with your loved ones.
To regulate the people that can be in the area there's an entrance ticket of 5€ for adults and 2€ for kids, which is still great for a trip on a budget. Kids under 3 years old enter for free.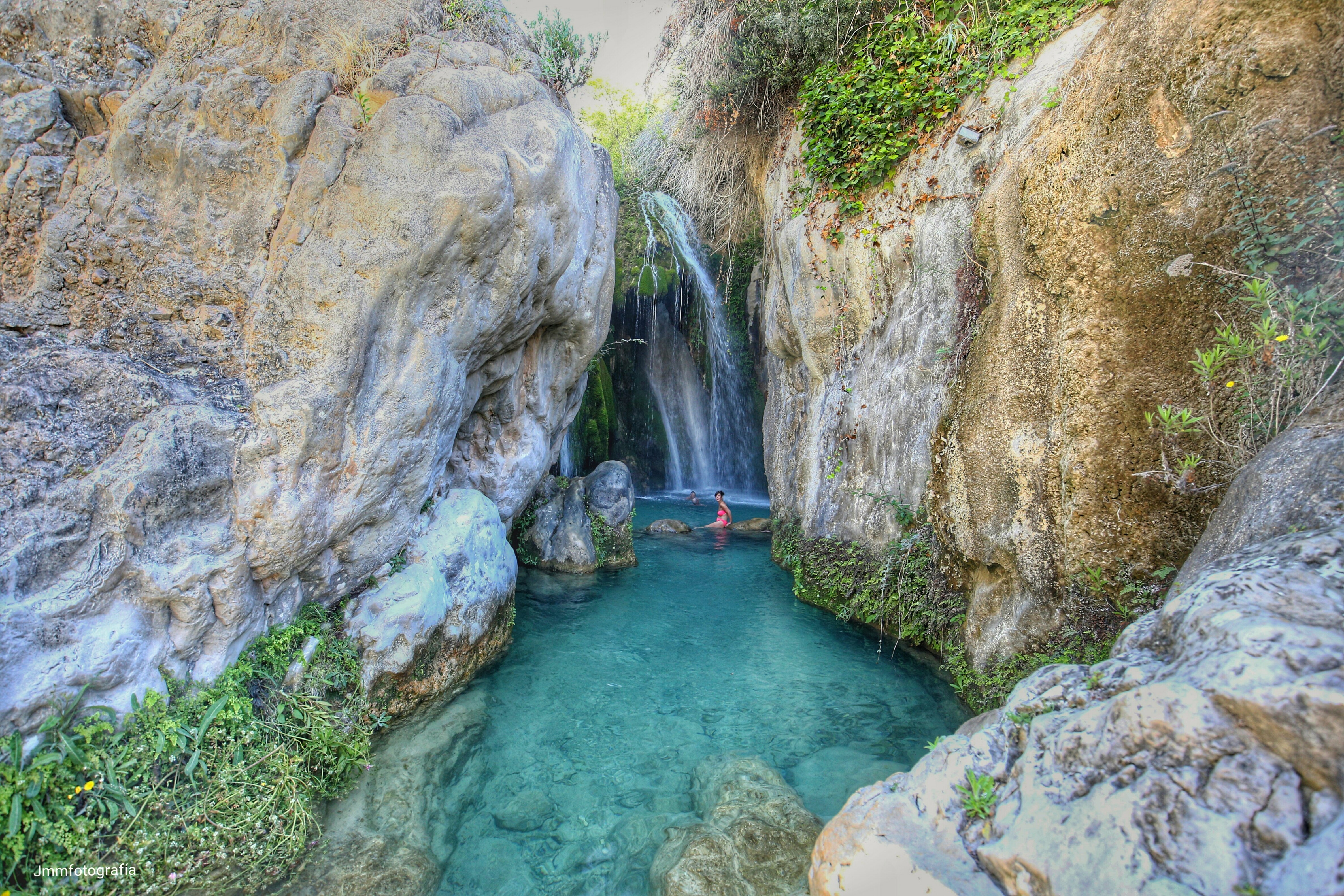 Cala Ti Ximo
If you are not a fan of big beaches or you are looking for a nice change of scenery, this creek is the perfect spot for you and your family! It has a very easy access and it's still within the city, just a bit on the outskirts. Crystalline water and a nice tranquil and isolating feeling as it's surrounded by rocks. It's also a great place for snorkelling!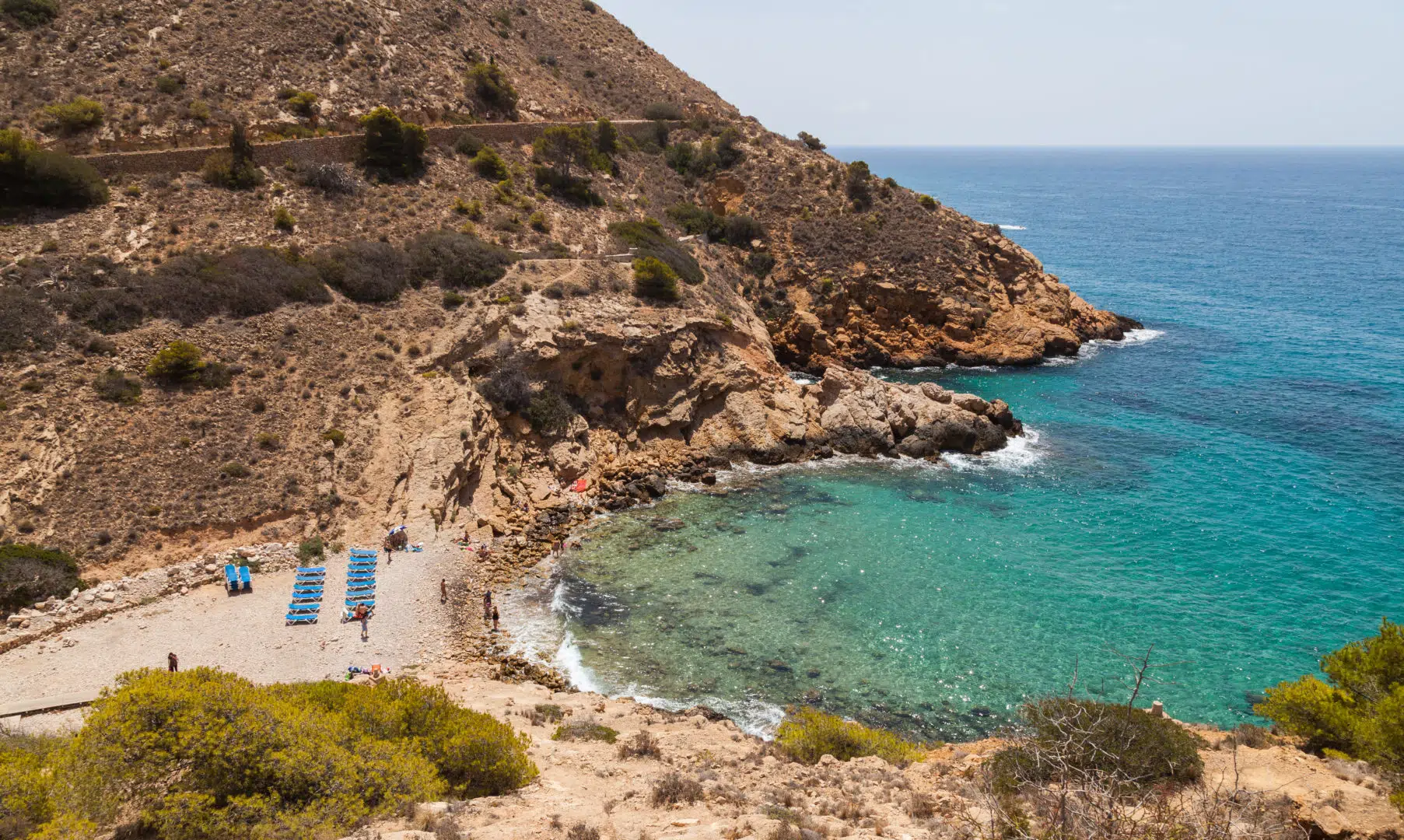 Last updated: 18th of April, 2023.