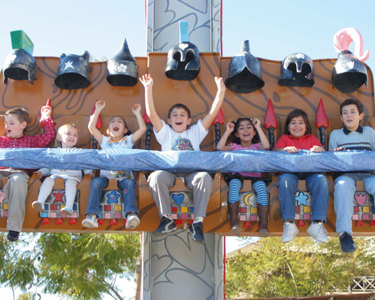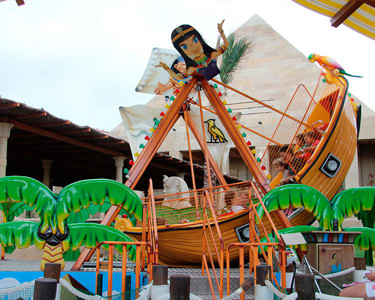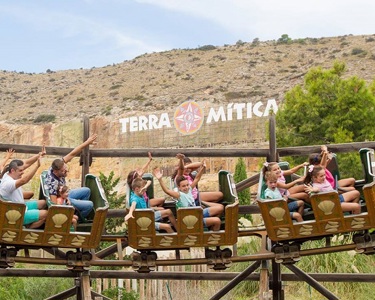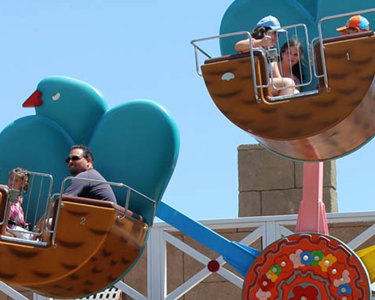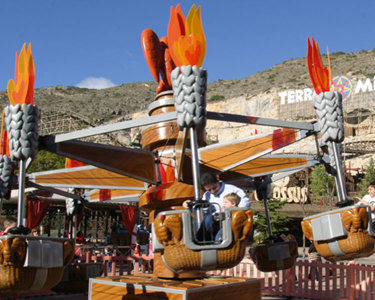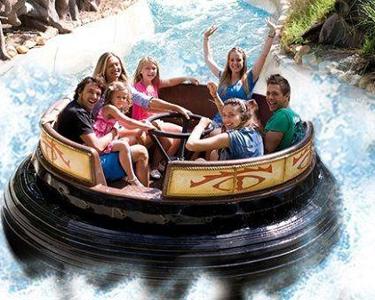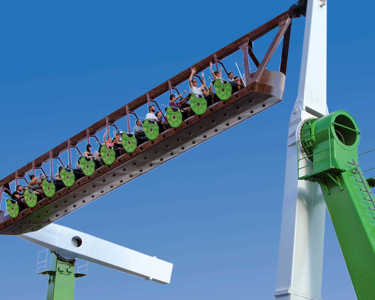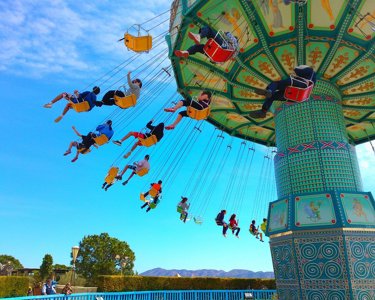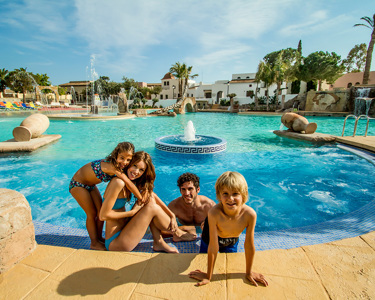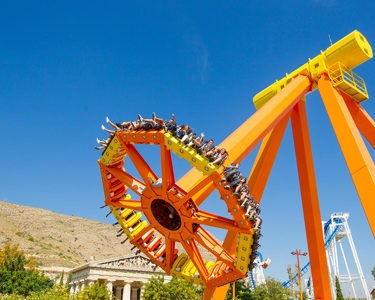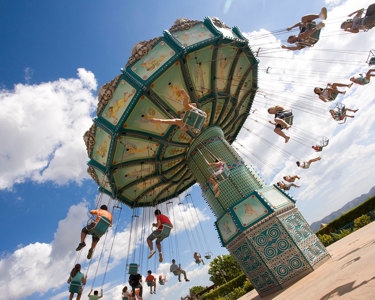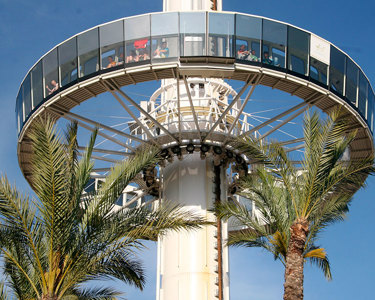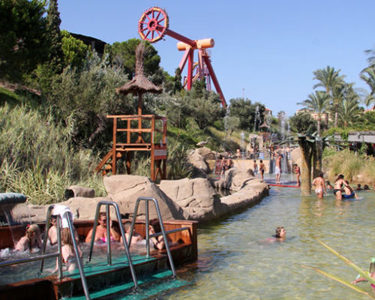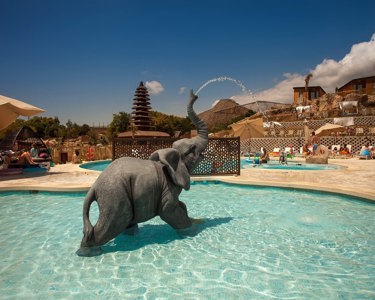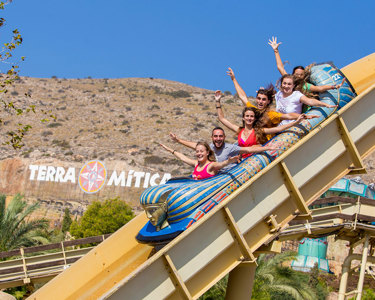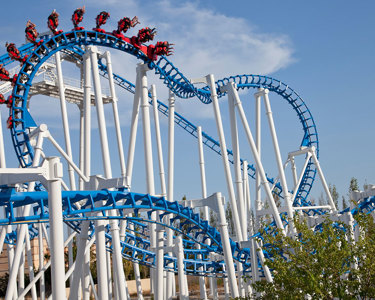 Terra Mitica Park Benidorm
The famous theme park of Benidorm, a wonderful activity for a family day out! It has attractions, spectacles and rides for kids of all ages and heights to make sure everyone has the best time.
For babies, toddlers and small children
There's the SPA area where you can relax and dive in the outdoor pool. The Templo de Kinetos a cinema that will put your 5 senses to the test. Río Nilo is a water area and a rive with lots of water falls that you can walk through for a fun and refreshing time. There are jacuzzis as well to have a proper holiday relaxation time with your toddler. Puerto de Alejandría is a way to enjoy the beautiful landscapes of Benidorm and the area as a family.
For kids aged 3-7 (height of 0.90cm-1.10m)
There are many different rides meant for the little kids, such as Rotundus which is a small Ferris wheel designed as little birds. The Ayquesustus which to translate to "Oh so scary" and it's a 6m freefall that will make the kids scream of excitement. Akuatiti and Alucinakis are two kid friendly rollercoasters that children always love. The Synkopín a platform that will spin and swing you around while moving up and down for a fast and adrenaline-rush ride. Jabato is a driving ride where kids can learn to drive at an early age. Tentaculus to fly above torches. There is Anilus, for a flying ship that will swing you around. 
For the bigger kids (and grownups who still think they are kids!)
There are many rides for those who are searching for an exhilarating time, such as La Furia de Tritón, a rollercoaster with a big water splash included to help you out with the summer heat. El Vuelo del Fénix is the tallest freefall in the park, 54 m high! Cataratas del Nilo is a fast rollercoaster that you will get to experience inside a pharaoh's coffin. Infierno and Titanide are for those who really want an adrenaline and excitement inducing ride – are you able to endure the speed?
These and more rides and spectacles, all inside Terra Mítica Amusement Park. Remember you can't take your food into the park. There are several restaurants inside.
How to get there
A taxi might be a good option as it's a 10-minute ride. Always check with your hotel on what options you have available as they will use reputable companies. Do you have or are you thinking of renting a car? You can use a rental car. There are parking facilities available within the park area.
Travel 4 Baby's top tips
Book online to secure your place, as during busy periods it may not be available on the day.
Book with us to pay through a reliable and trusted company.
We recommend you bring sunglasses and sunscreen as the Sun can get pretty hot around the area.
We recommend you bring comfortable footwear as well.
The floor can get very hot in summer, so pool shoes are advisable especially for the kids as there are water rides as well.
Afternoon Skip-the-line Entry Tickets
Adult Ticket

13 - 64 Years

Child Ticket

4 - 12 Years

Infant Ticket

0 - 3 Years
1 Day Skip-the-line Entry Tickets
Adult Ticket

13 - 64 Years

Child Ticket

4 - 12 Years

Infant Ticket

0 - 3 Years
Family Offer Skip-the-line Entry Tickets