Explore Mallorca
Published May 16 2023
We researched the best spots around the island of Mallorca for you, so during your trip you can focus on having the best time!
Camí des Correu (Post office route)
Don't worry, it's not a route of mail boxes! This beautiful route is located in Esporles, Serra de la Tramuntana. It's a very well-known place by locals due to its astonishing views and its tranquil and beautiful route.
It's very easy to do! Which is why it's great for a family day out in nature – it takes about 1:30-1:45h one way.

You can start the excursion at "Iglesia Parroquial de Esporles" which is their church or at "Granja de Esporles" which means "Esporles Farm".  
Travel 4 baby top tip: we don't recommend you this specific excursion if your kids are younger than 7 years old as the route is not adapted for strollers or baby carrier backpacks.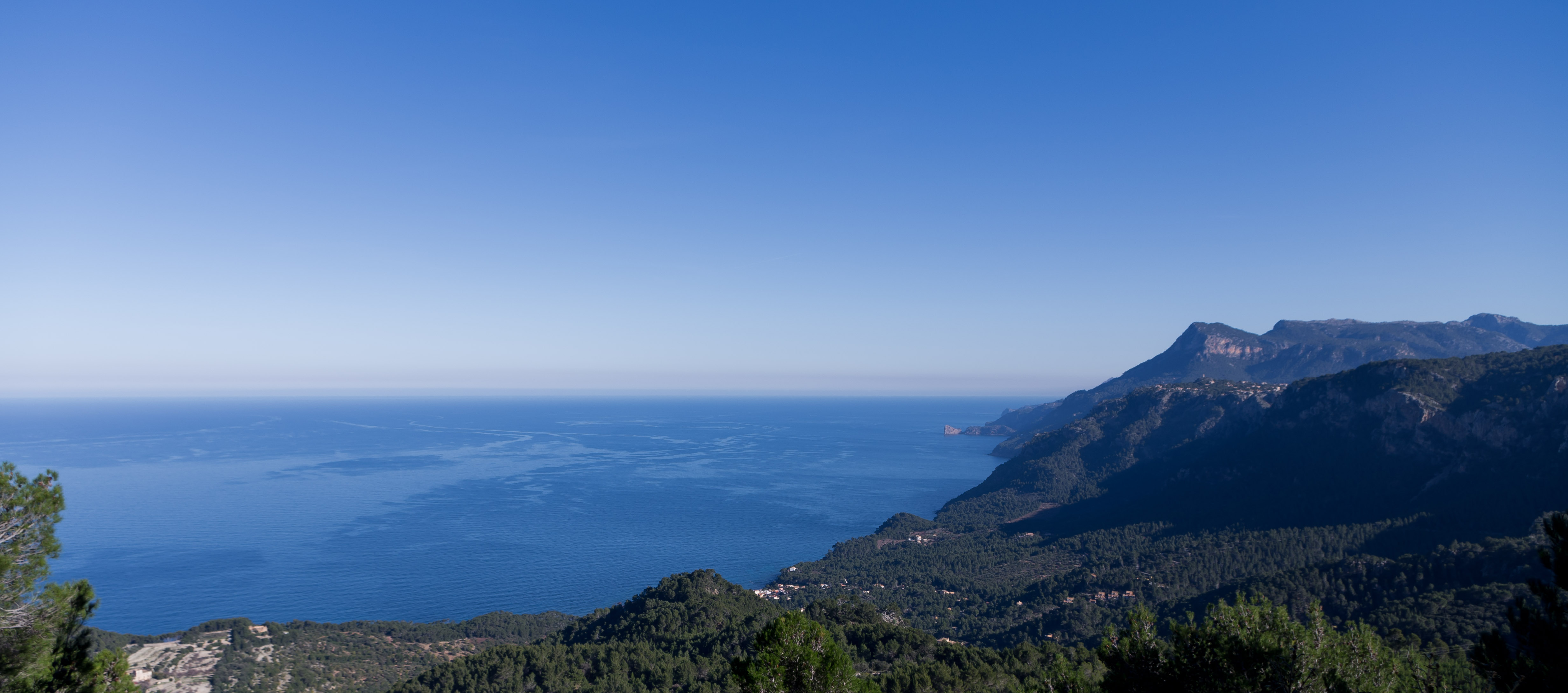 Ses Fonts d'Ufanes
Considered a Monumento Natural or Natural Monument, one of the most beautiful areas from the island – and it makes for the best family day out! A wonderful low-cost experience surrounded by nature.
The area opens from 10 to 17 every day and it takes about 40 minutes to make the entire round trip so it's a very easy route to do, even with the little ones. It can be done even with a stroller or baby carrier as well.

A beautiful and natural fountain surrounded by a tree path that provides both a cool shade and an incredible view. 
Travel 4 baby top tip: we recommend you to get there before 10 am to assure a good parking spot.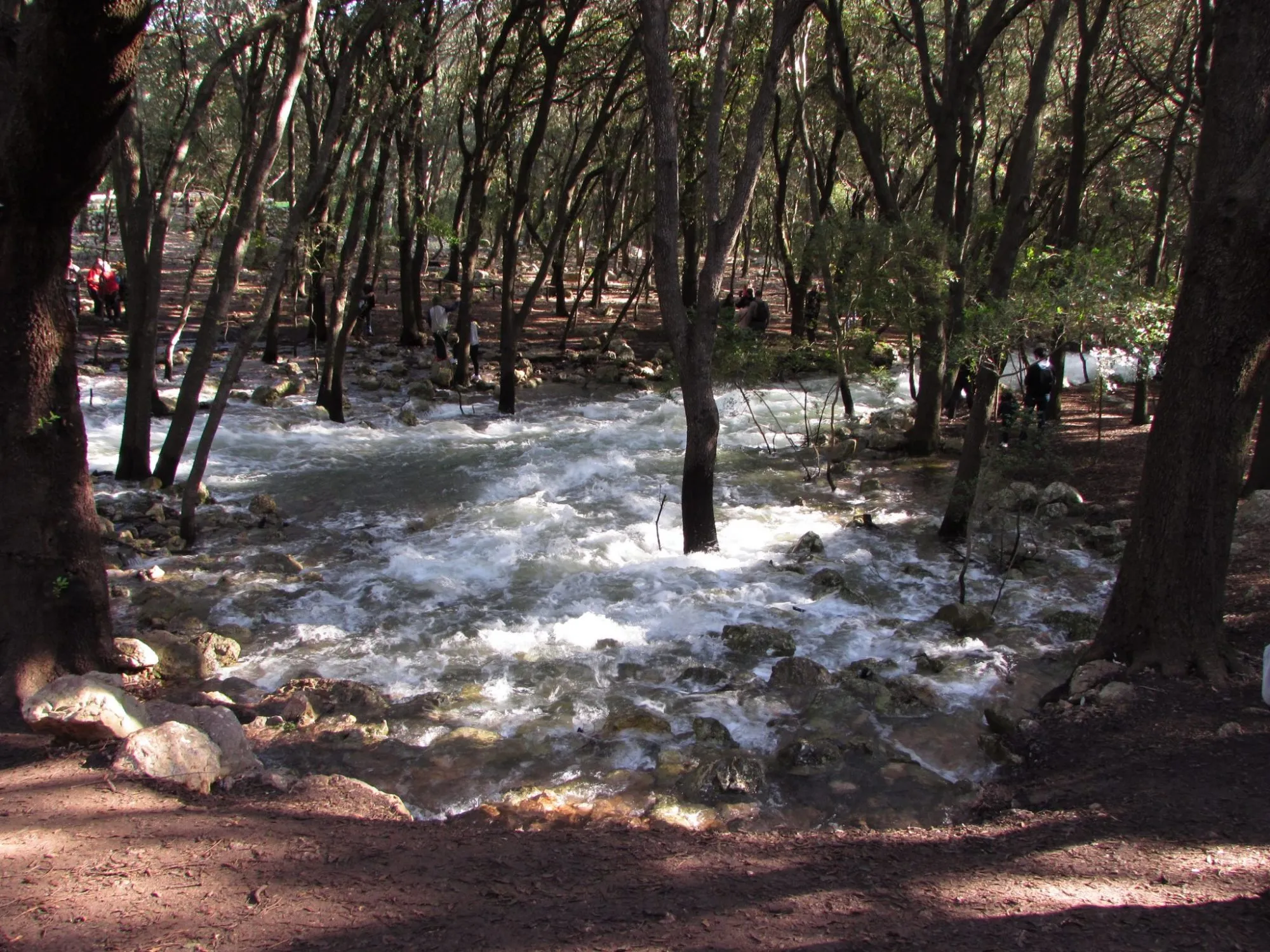 Coves de Hams (Ham's Caves)
If your family likes historic and archaeological experiences, this is a wonderful one! The different caves inside are incredibly beautiful and holds lots of interesting and historic facts that the guide will explain throughout the visit.
La Cueva Redonda or Round Cave: an opened space with a botanic garden, giving life and a habitat to many local species from the island.

La Cueva Azul or Blue Cave: in this blue-lighted cave you can find out about the history of Mallorca while admiring the incredible view.

La Cueva Clásica or Classic Cave: it has 12 different galleries and one of them even holds a musical show – truly a wonderful family-friendly experience.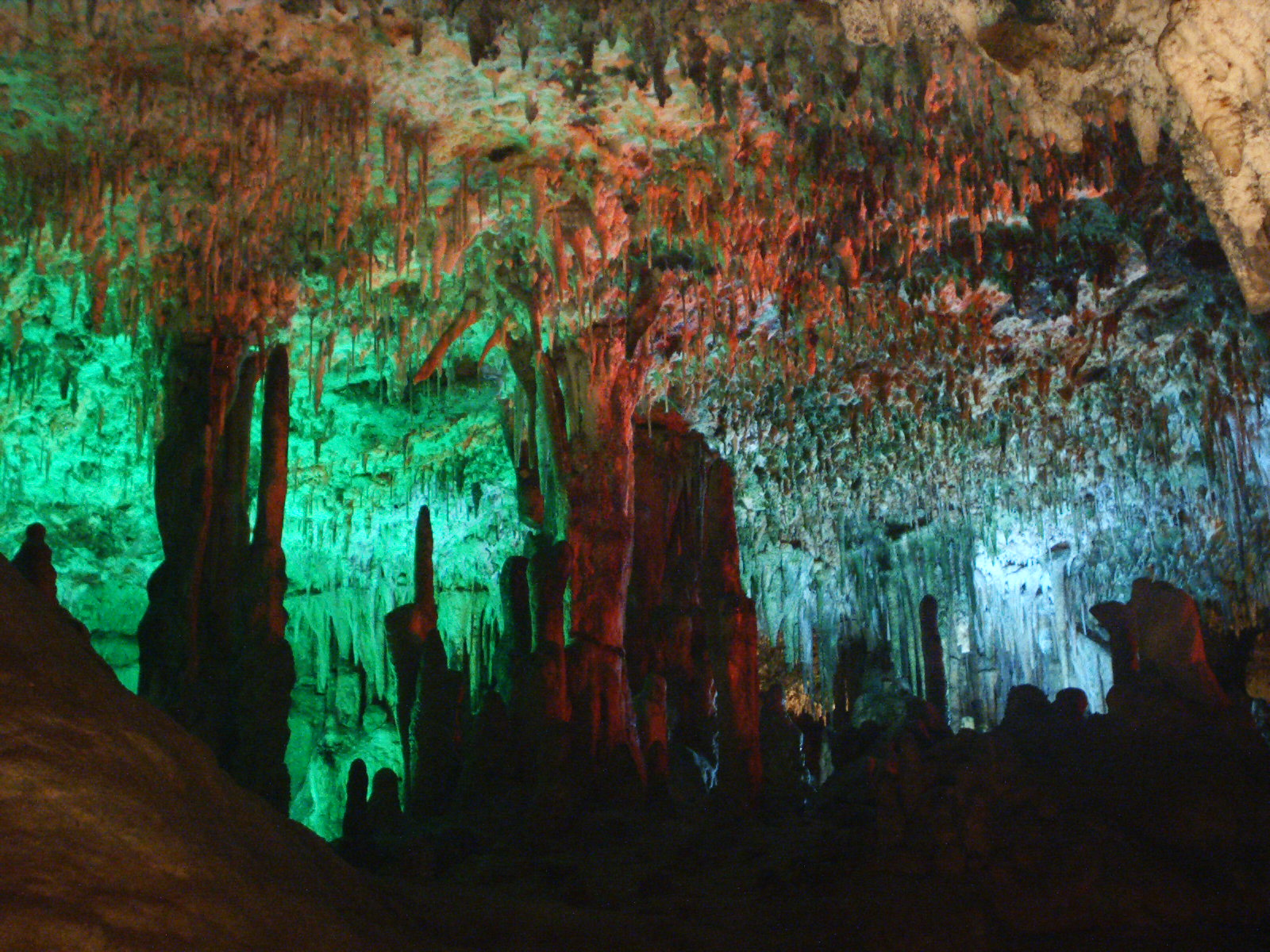 Reserva de Galatzó (Galatzó's Reserve)
Reserve means it's a protected area, to make sure we preserve its environment and the beauty it holds. This route is a wonderful family experience on a budget, while getting to see the natural and wilder side of the island just 30 minutes away from the capital.
Your family will get to see local species, that are actually saved animals that were moved to this safe area for protection and preservation.

Eat with Manolo, the friendly donkey! Kids always love this, getting to enjoy a nice lunch in the outdoors while feeding the animals.

Of course, the route within the mountain is an opportunity to explore the greenery scene of the island.
Travel 4 baby top tip: the area is not adapted for strollers, so we recommend this excursion if your kids are a bit older and can walk by themselves.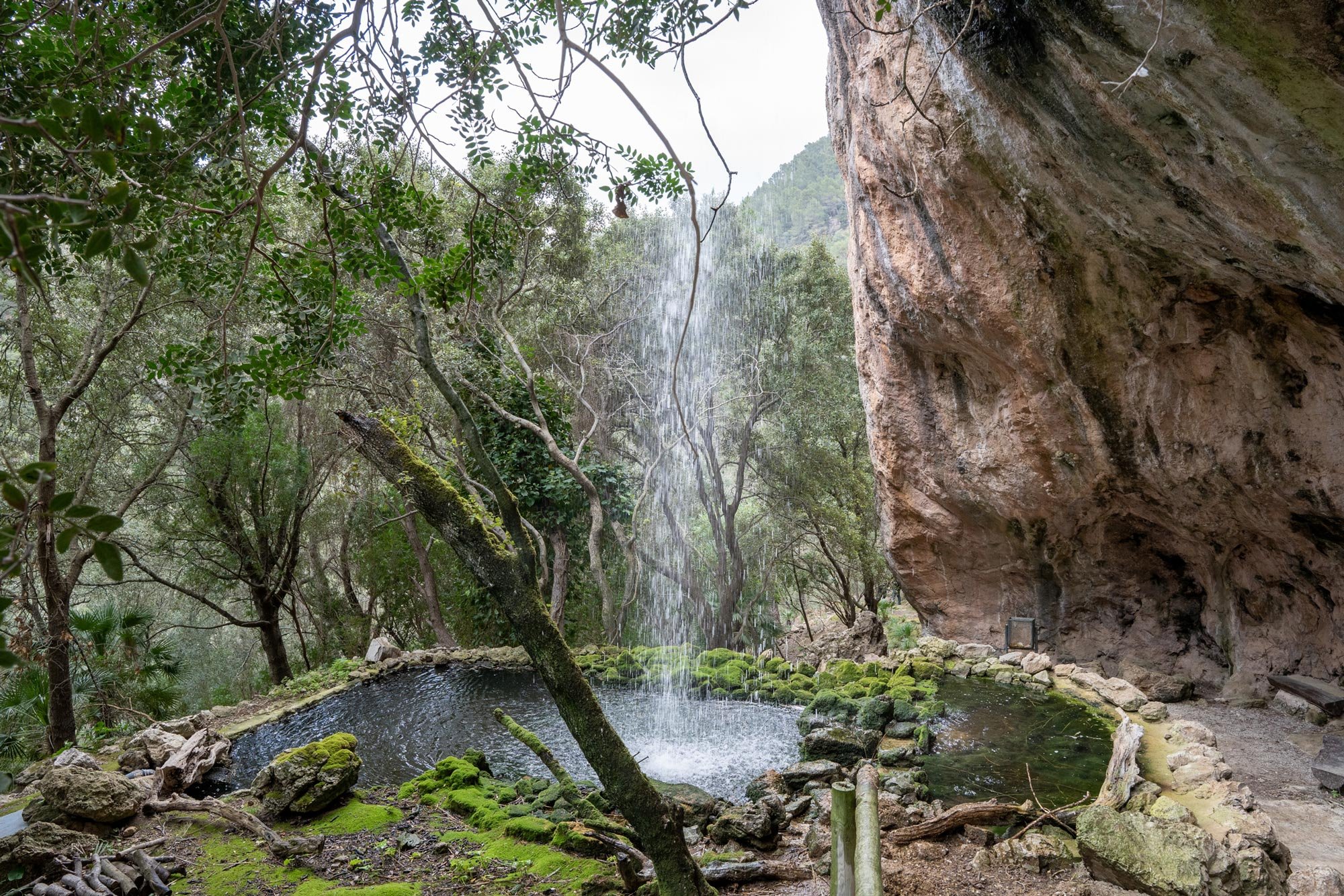 Ruta de pueblos (Town route)
A wonderful way of visiting the island throughout its small local towns – a great family experience on a budget. There are many different routes and beautiful towns to visit, but here is one that we love and will not disappoint!
Start in Deià (you can get there easily from Sóller), a town known for being a shelter or retreat for poets and writers – an inspiration on itself thanks to its particular beauty. From there, it's a 15 minutes' drive to the next town.
Valldemossa.

One of our favourite towns in the island, it holds a very unique atmosphere and warmth thanks to its location: right in-between the mountains. After the tranquillity of this town, you can head to:

Banyalbufar

(the name means "founded by the sea"), which takes about 30 minutes by car. You will see its unique essence quickly as the town is located in a cliff. It holds a lot of history, beautiful beaches and creeks to swim and sunbathe, and numerous terraces to admire the picturesque view.

Finally, head to Estellencs to visit a rustic village typical from Mallorca's culture - it's small and very cosy, we love to visit it to experience the heart and essence of the island. 
Travel 4 baby top tip: we recommend you leave this route for the end of your visit, as it takes less than an hour to get to the airport from the last village.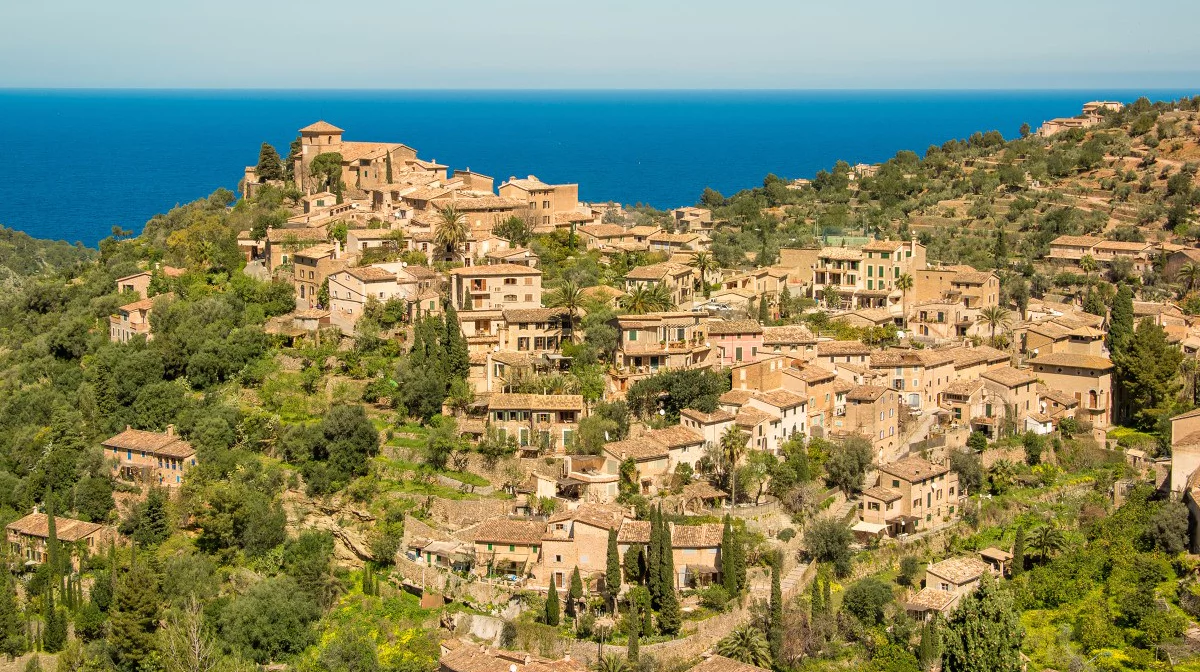 Paseo en barca hasta Sa Dragonera (Boat trip to Sa Dragonera)
What better way to explore an island than by Sea! The name Dragonera is believed to be latin for "crack in the ground". This small island is also protected to preserve its habitat. The boat leaves from Santa Ponsa's beach.
You will get to see this cave from the outside and inside, an astonishing and memorable view – we love this trip as a family experience as it makes for the best quality time with your loved ones.

Not only that, but you will also see the islets of Pantaleu and Mitjana!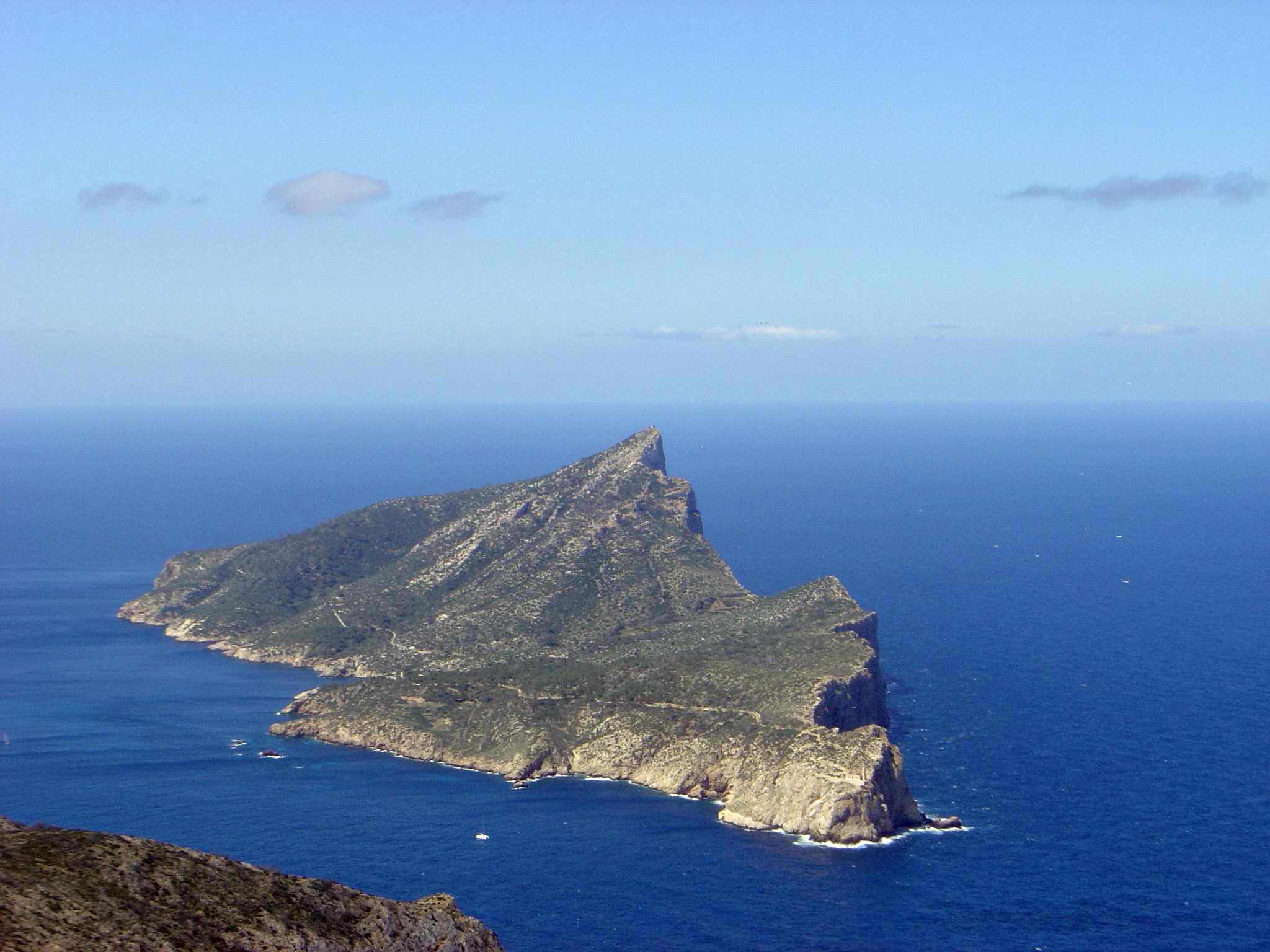 Last updated: 16th of May, 2023.