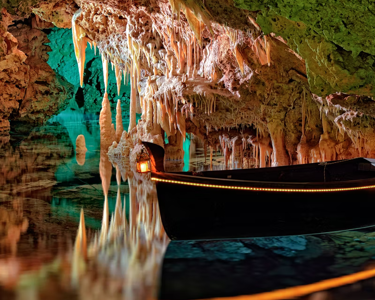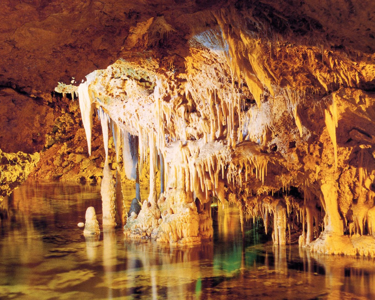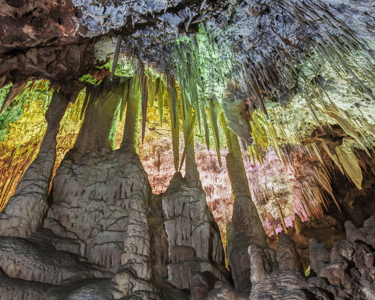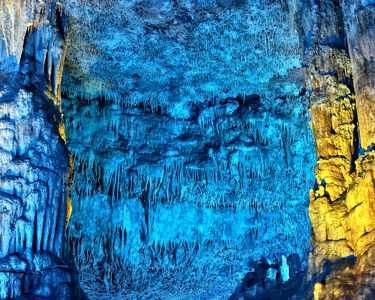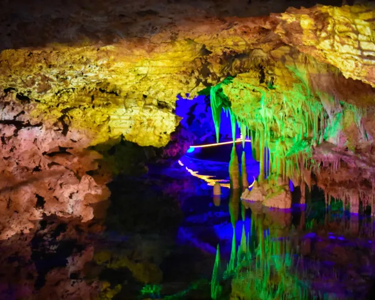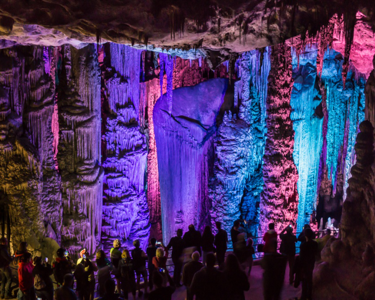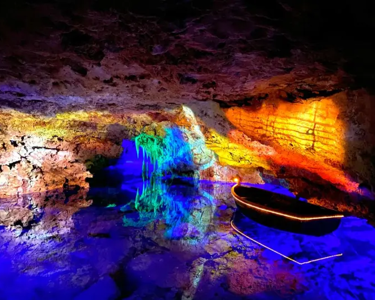 Cuevas del Hams
If your family likes historic and archaeological experiences, this is a wonderful one! The different caves inside are incredibly beautiful and holds lots of interesting and historic facts that the guide will explain throughout the visit.
What can you expect?
There are three different caves inside:
La Cueva Redonda or Round Cave: an opened space with a botanic garden, giving life and a habitat to many local species from the island.
La Cueva Azul or Blue Cave: in this blue-lighted cave you can find out about the history of Mallorca while admiring the incredible view.
La Cueva Clásica or Classic Cave: it has 12 different galleries and one of them even holds a musical show – truly a wonderful family-friendly experience.
How to get there
This excursion offers a Transfer to and from your hotel if you are staying in the north and east of Mallorca. You can select your pick up point on the reservation page. 
Want to use public transport? If you are staying in the city of Palma, there's the 401 bus that will leave you right next to the caves area.
Alternatively, a taxi might be quite expensive so always check with your hotel on what options you have available. Do you have or are you thinking of renting a car? This is your ideal time, you can use a rental car and it's about an hour drive from Palma. There are free parking facilities provided. 
Travel 4 Baby's top tips
Buy the tickets online for a cheaper price than on the day at the box office.

Get there early in the morning to assure a good parking spot.
Half-Day tour from The South
Child Ticket

2 - 10 Years

Infant Ticket

0 - 1 Years
Half-Day tour from The East
Child Ticket

2 - 10 Years

Infant Ticket

0 - 1 Years
Half-Day tour from The North
Child Ticket

2 - 10 Years

Infant Ticket

0 - 1 Years