What to do in Málaga for the best family trip
Published April 24 2023
No matter the season, Málaga will always have its special charm, delicious food and unique architecture. A rather small city, perfect to walk around with your family watching its monuments, incredible landscapes and enjoying some of the many parks within the city.
But before getting into the charms of Málaga, here are some Travel 4 baby tips to make your trip go smoothly:
This city is not as full of tourists as others from Spain, so it may be a good idea to learn some common and helpful Spanish words and expressions such as: Gracias (Thank you), Por favor (Please), ¿Dónde está…? (Where is…?), etc.
Wear casual footwear or sneakers, as the best way to go through Málaga is by foot.
Alcazaba & Castillo de Gibralfaro
Alcazaba is the name of the fortress and Gibralfaro's castle was built to so that soldiers of the age could live there and protect said fortress. The building holds a lot of history within its walls, which is why is always a great idea to visit it with a guide. Regardless, just walking around admiring its detailed architecture, the view from the city at the top of the castle and the beautiful design of the fortress and castle is just enough to be amazed.
The ticket to get inside the Alcazaba is 3.50€ and 5.50€ if you combine it with the castle and 1.50€ or 2.50€ for kids – affordable and great for a family trip on a budget. We recommend to get there at 9am, when they open, to find less people.
Travel 4 baby top tip: On Sundays from 2pm until they close (6pm and 8pm during the summer) you can enter and visit the monument for free.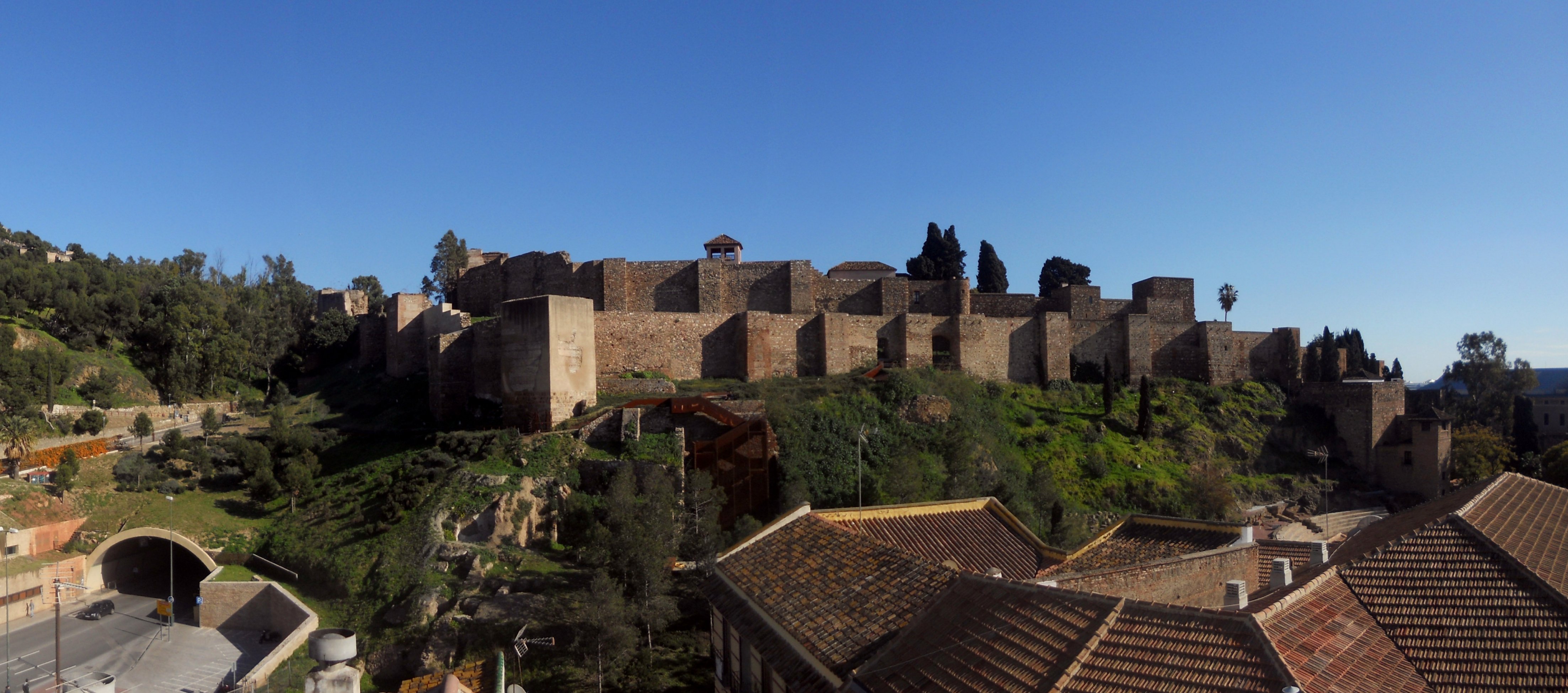 Playa de la Malagueta & Paseo marítimo (Malagueta's beach and its maritime promenade)
The beach is always a great option during Summer and Spring to spend a warm morning with your loved ones, playing with the sand and enjoying a nice and cool swim. Although the thing we love the most is the promenade surrounding the beach, a nice plane pavement that's great to walk on even with a stroller, with nice beach bar terraces to enjoy a cold beverage and some tapas when you want to sit down and relax for a bit.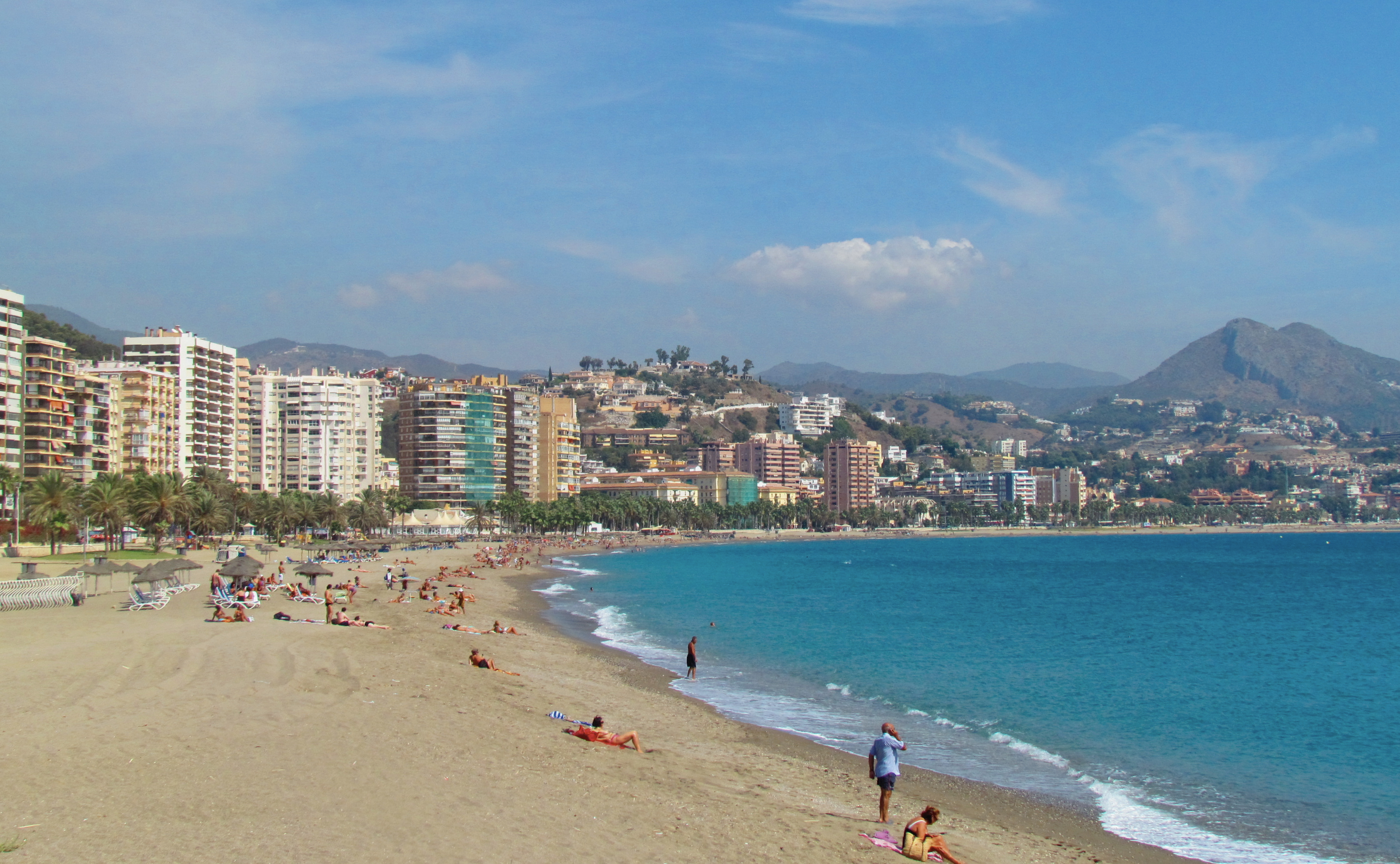 Catedral de la Encarnación y plaza del obispo (Incarnation's Cathedral and Bishop's Square) 
Another must when visiting the city as a family is Plaza del Obispo, where you can really appreciate Málaga's colourful architecture and local people's lifestyle. It's always nice to sit at one of the restaurant's terraces to enjoy a nice cold beverage with a delicious traditional tapa. And right in front of this beautiful plaza you can see Catedral de la Encarnación; it will definitely catch your attention. It took about 200 years to be built completely so it holds an incredibly interesting history while being a clear representation of the city's special architecture. You can visit it from the inside from 10am to 7pm during the week, until 6pm on Saturdays and from 2pm to 6pm on Sundays.  The ticket is 8€ and kids younger than 12 can enter for free – great for a low-cost family trip.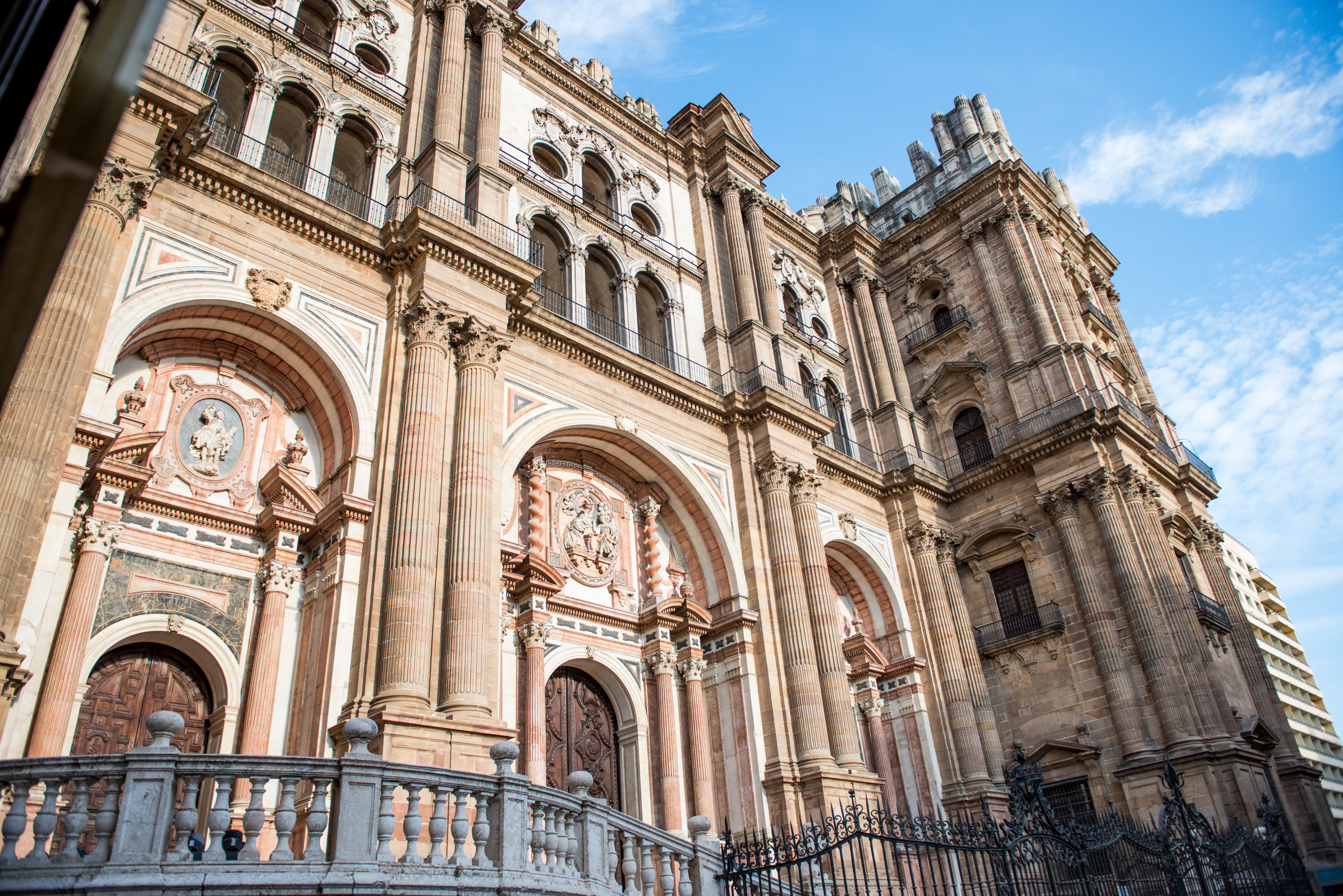 Calle Larios (Larios' Street)
One of the main pedestrian streets in Málaga, wide with a beautiful very particular style. A wonderful place to walk with your family and check the stores, do some shopping and appreciate the local's lifestyle as well.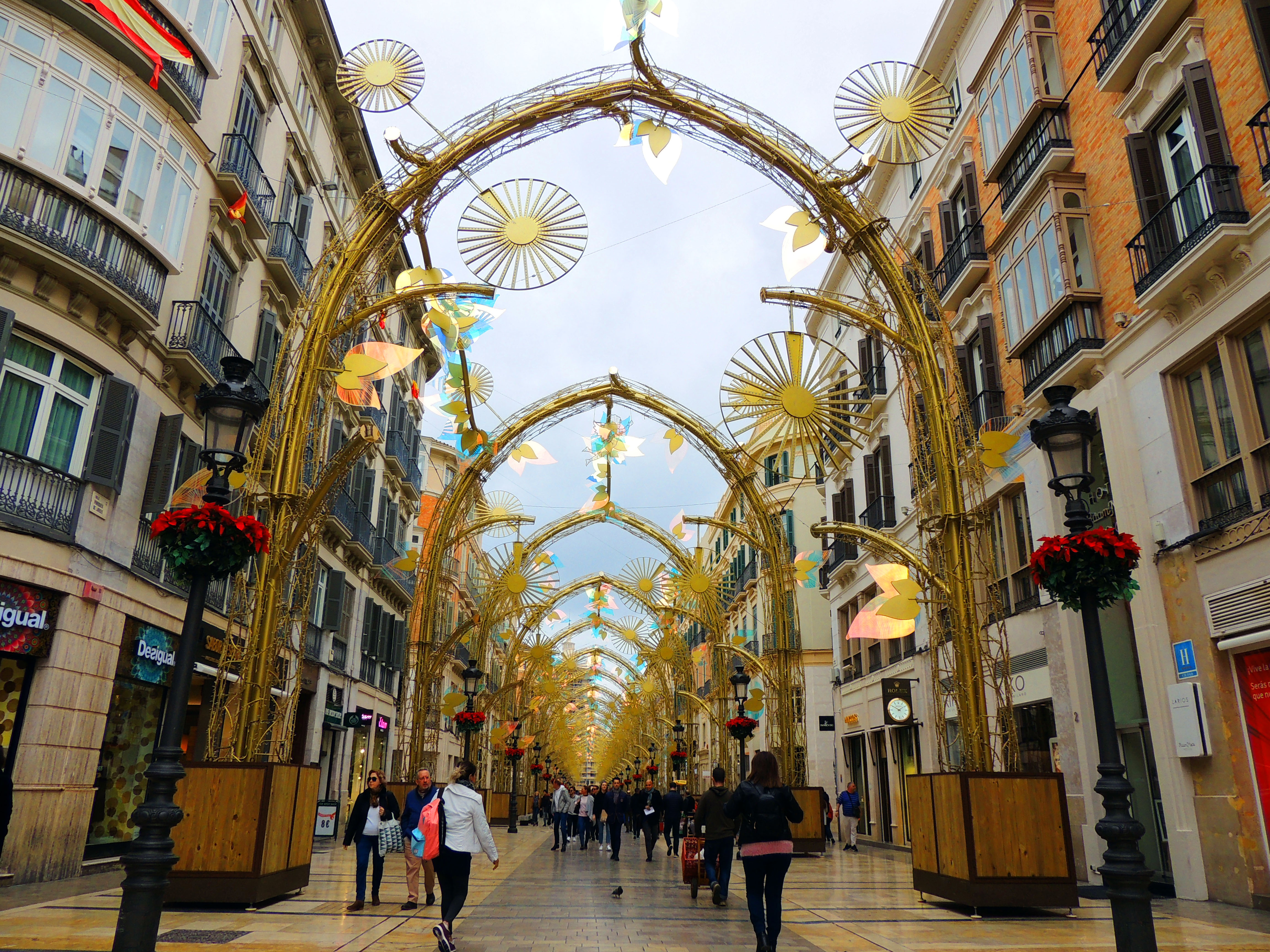 One of the most famous painters of Spain and the world, Pablo Ruíz Picasso, was born in Málaga and his house has now become a museum. You don't only get to see his childhood home and some of his incredible art, but on the weekends at 11 am they hold fun art activities for families and kids (older than 3 years old), the best place to experiment with art for sure! The general entrance is from 9:30 am to 8pm depending on the season and the ticket is 4€ for adults and 2.50€ for kids.
Travel 4 baby top tip: you can visit the museum for free on Sundays from 4pm to 8pm.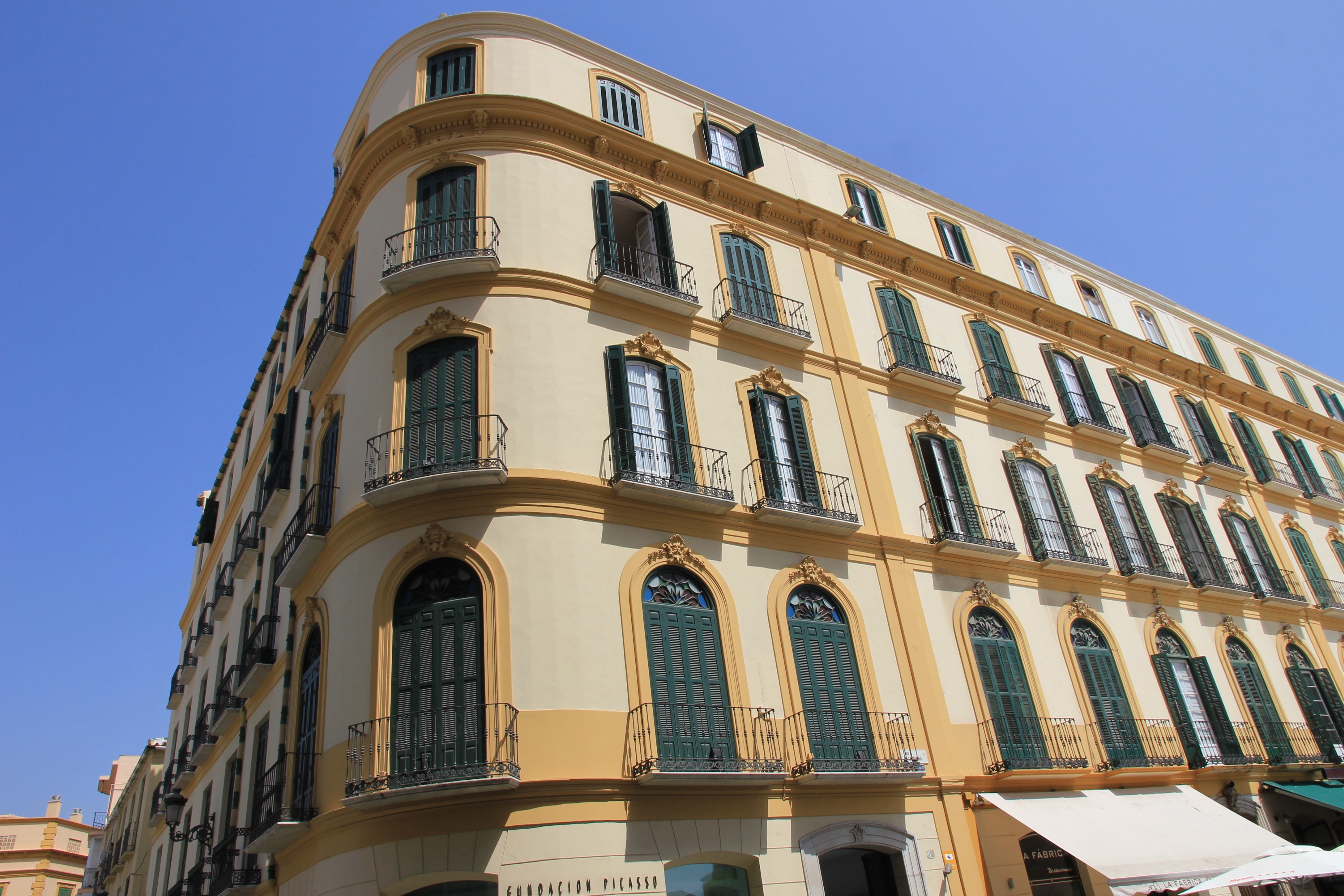 Last updated: 21st of April, 2023.