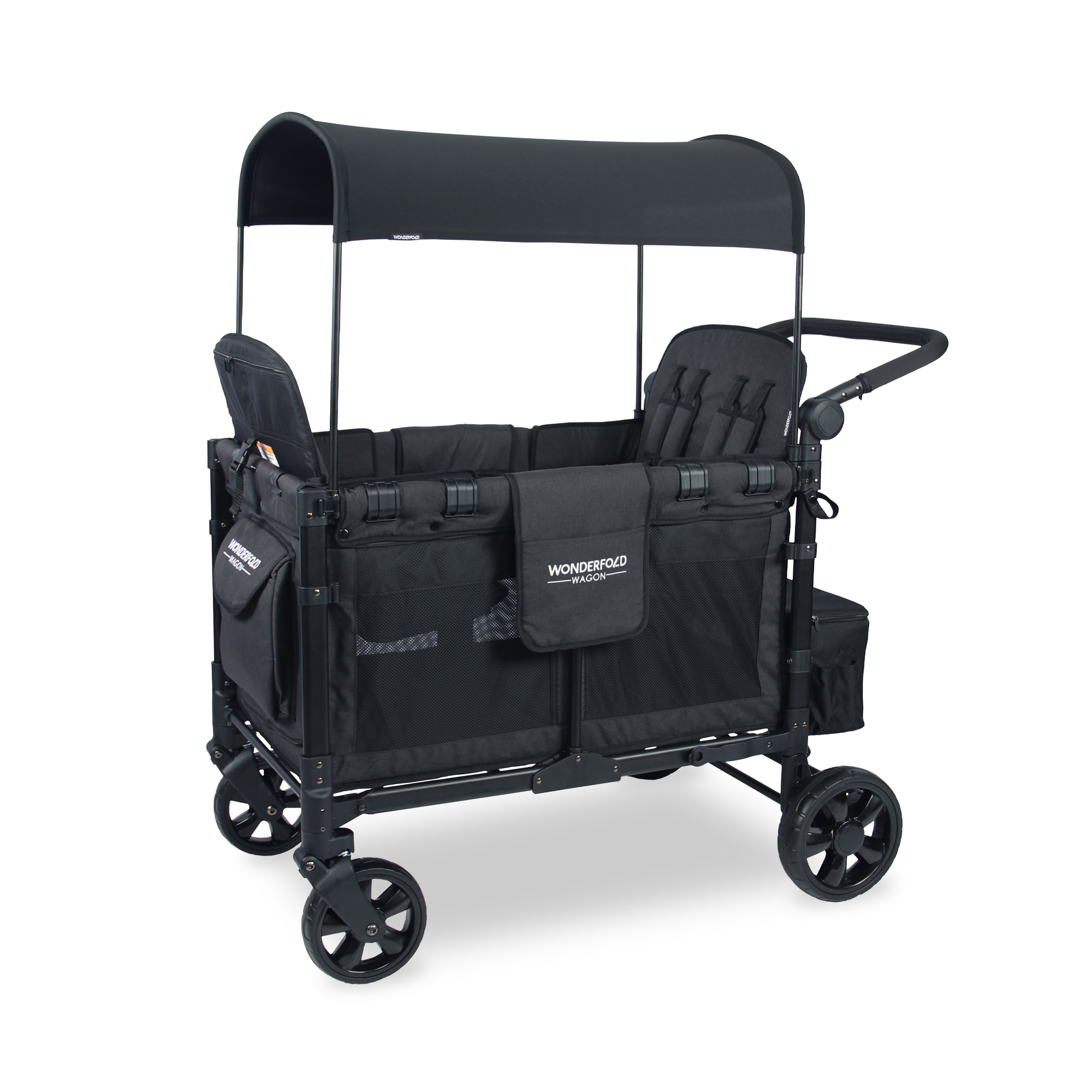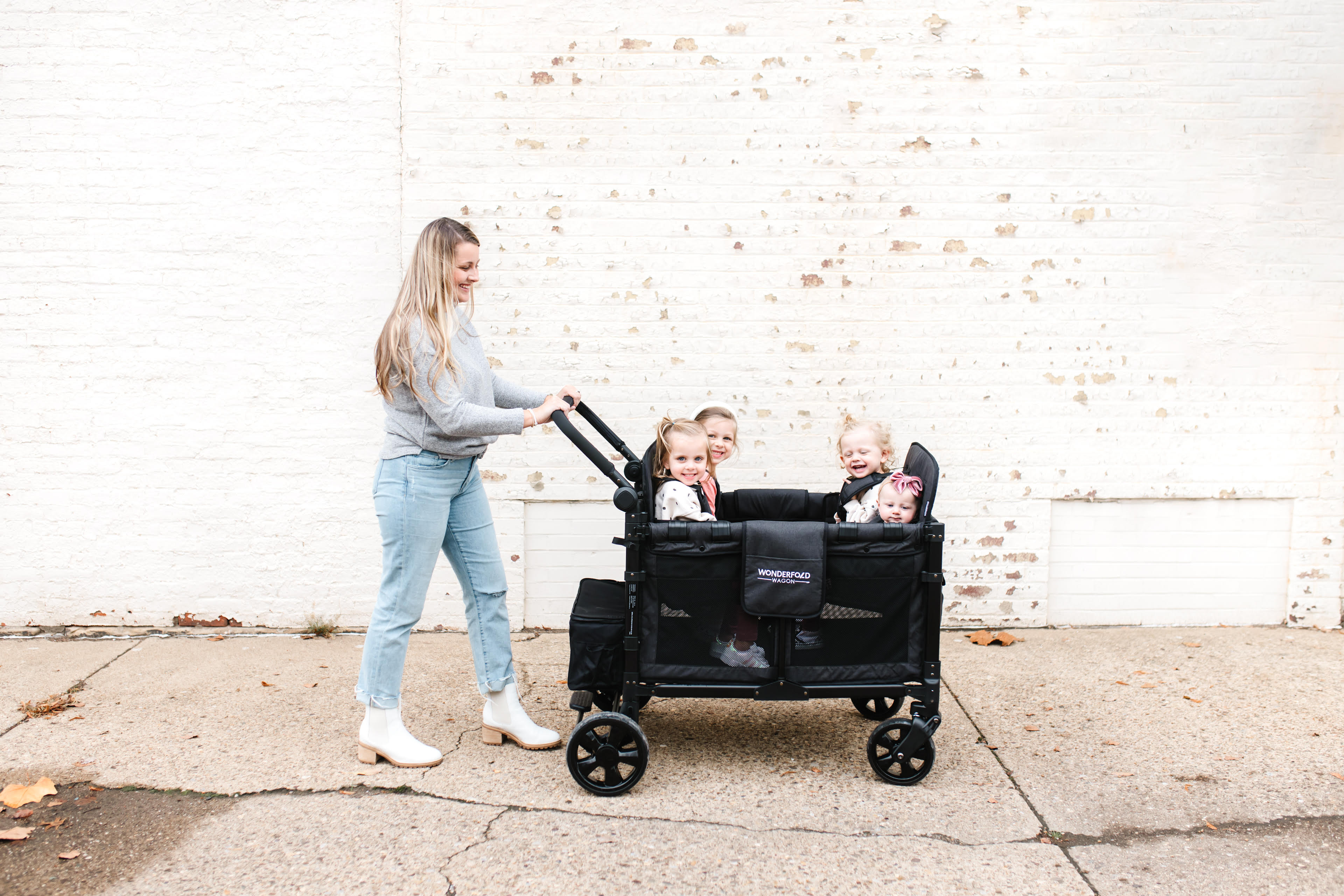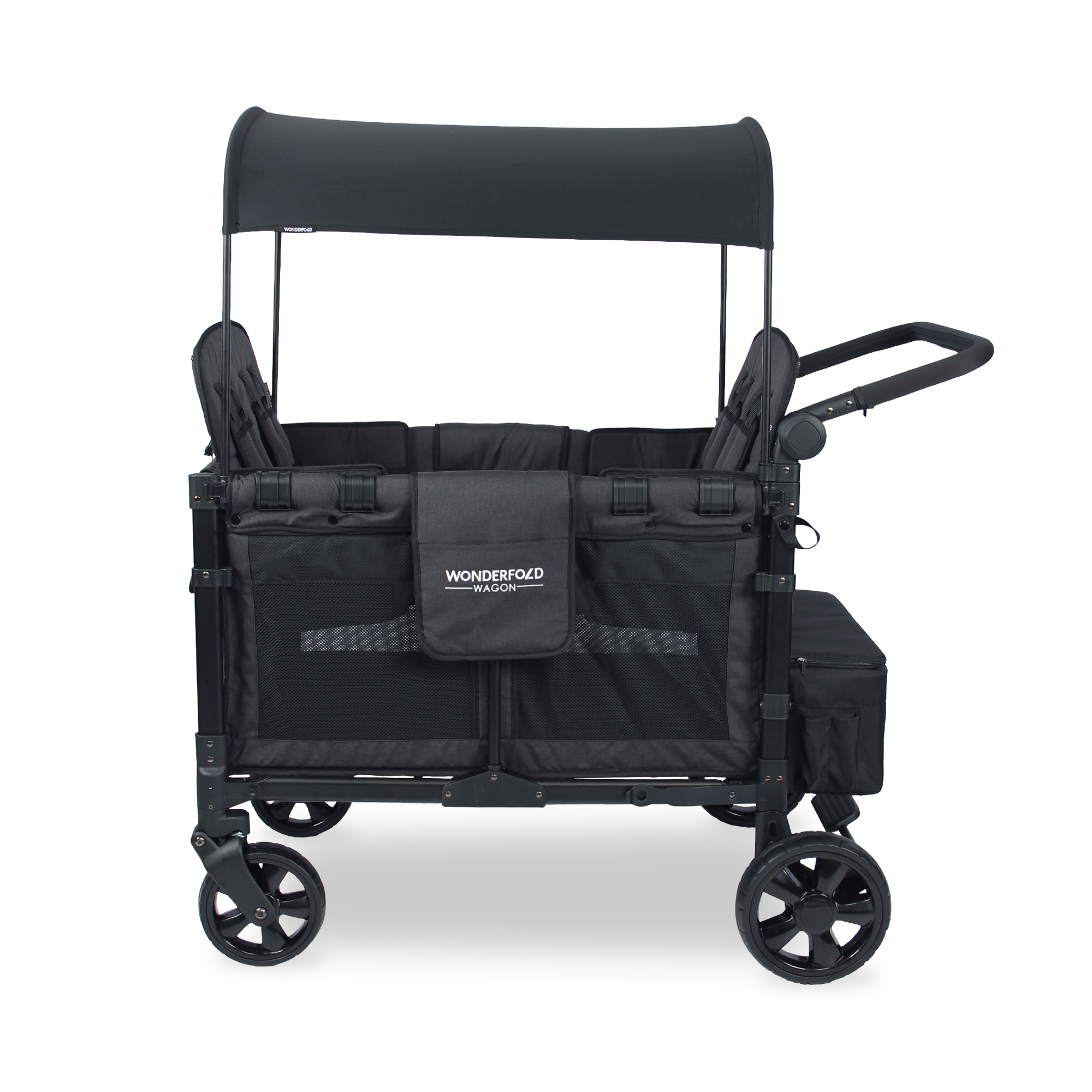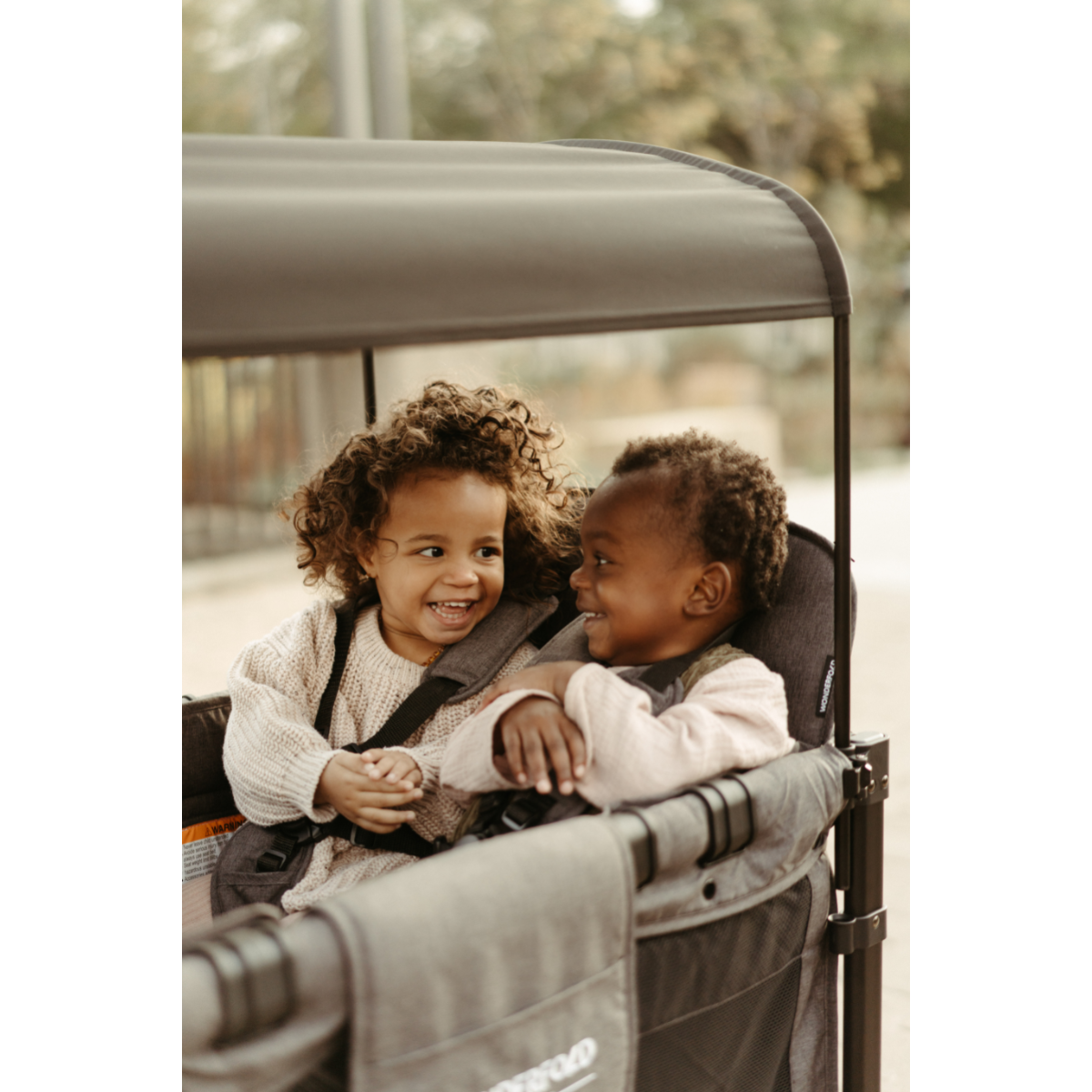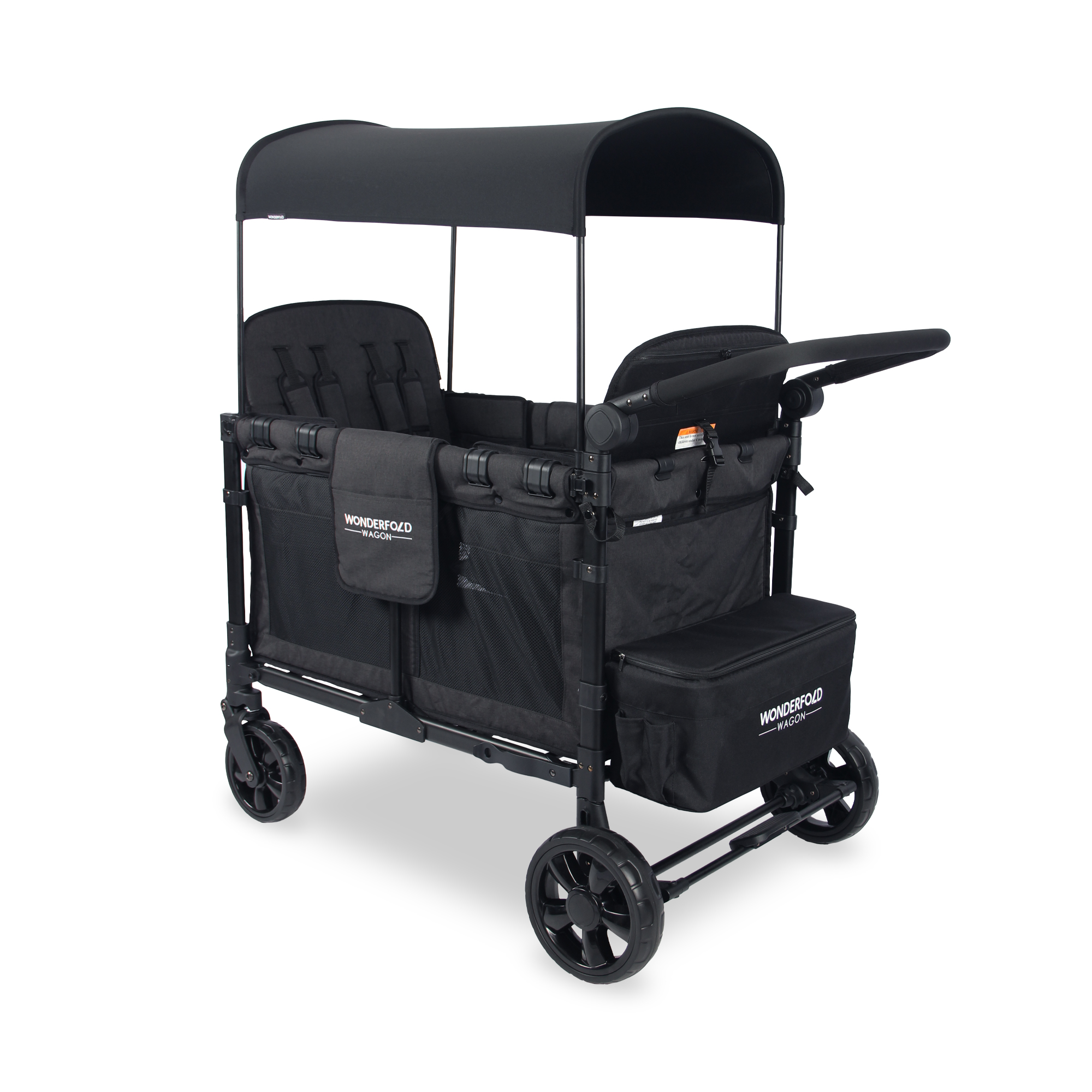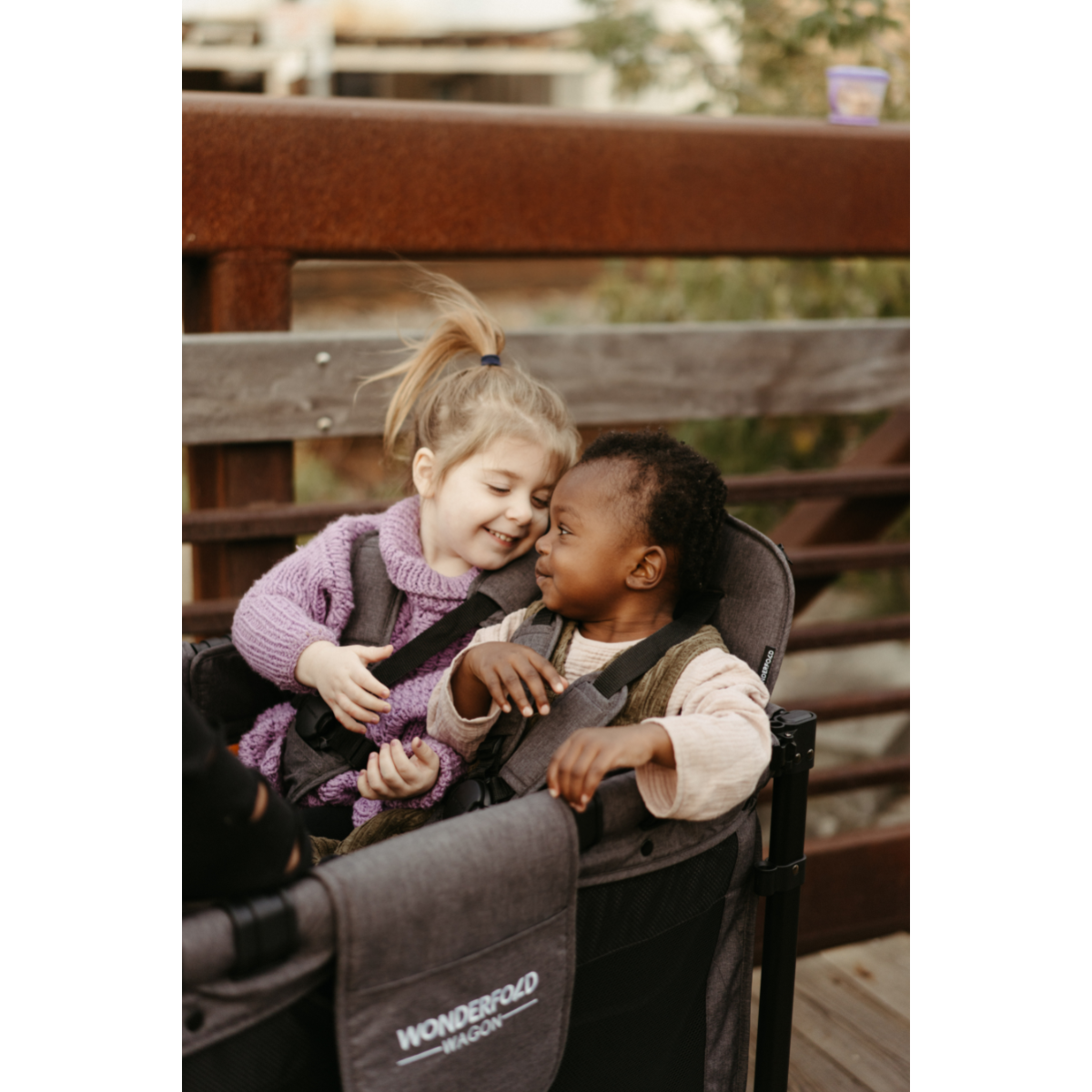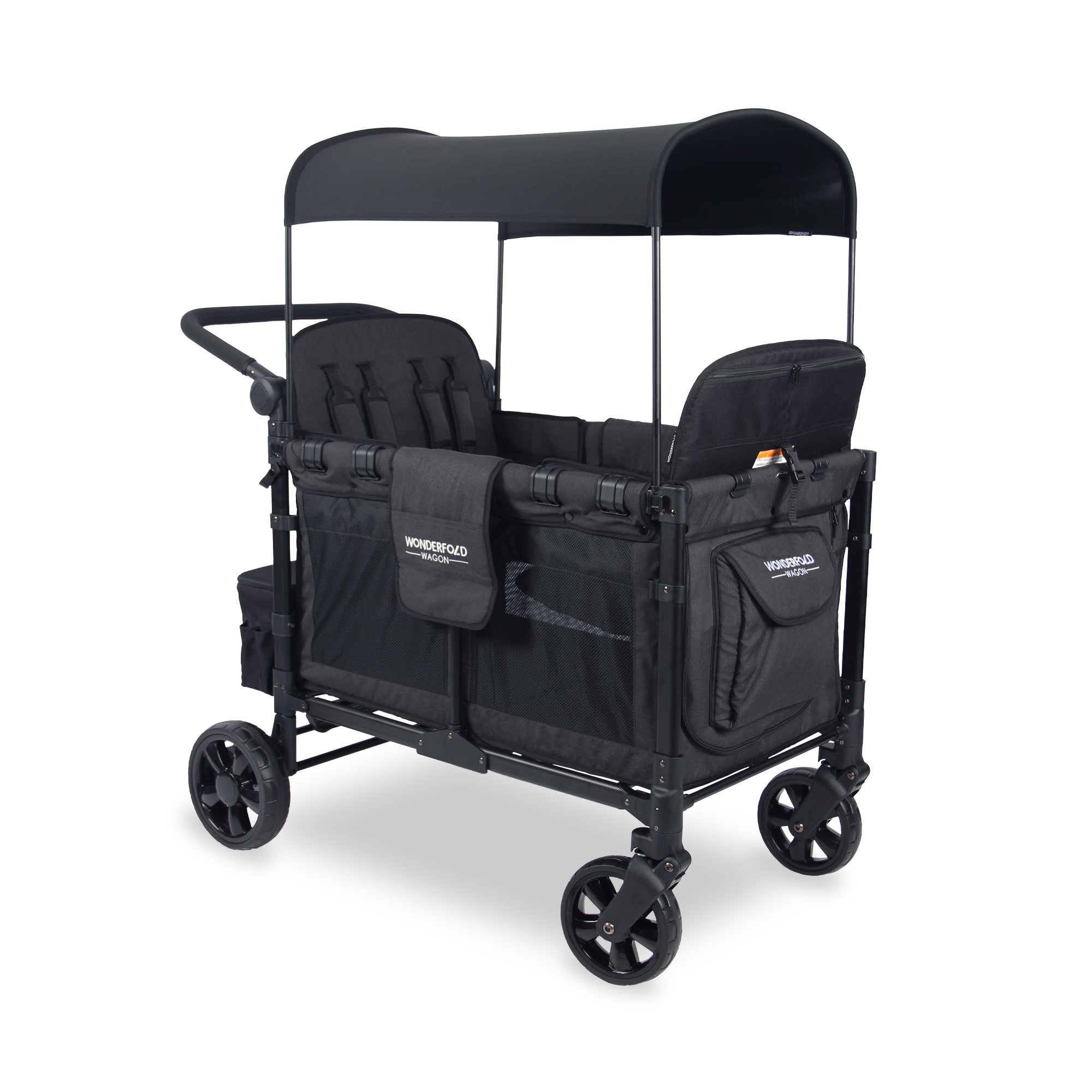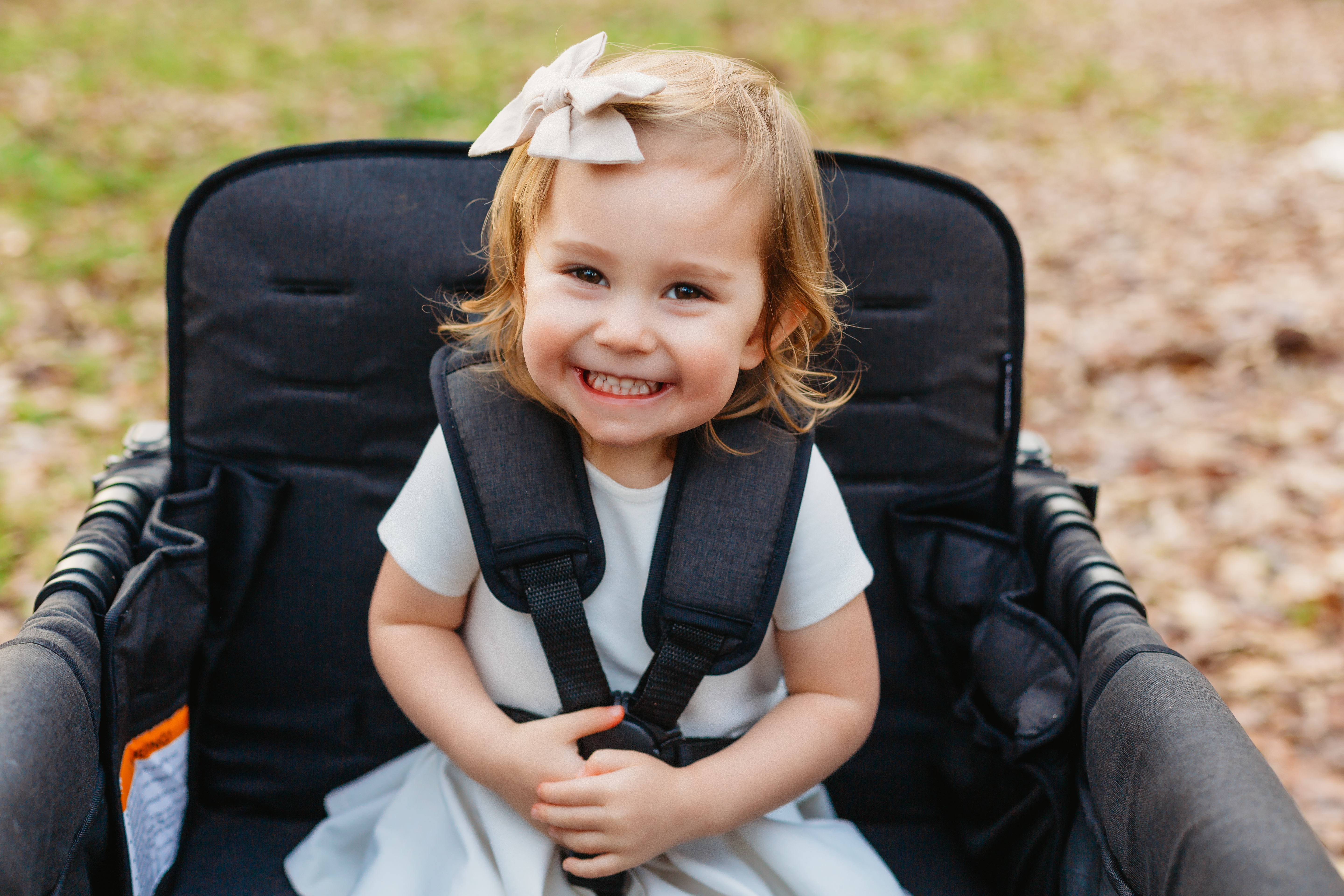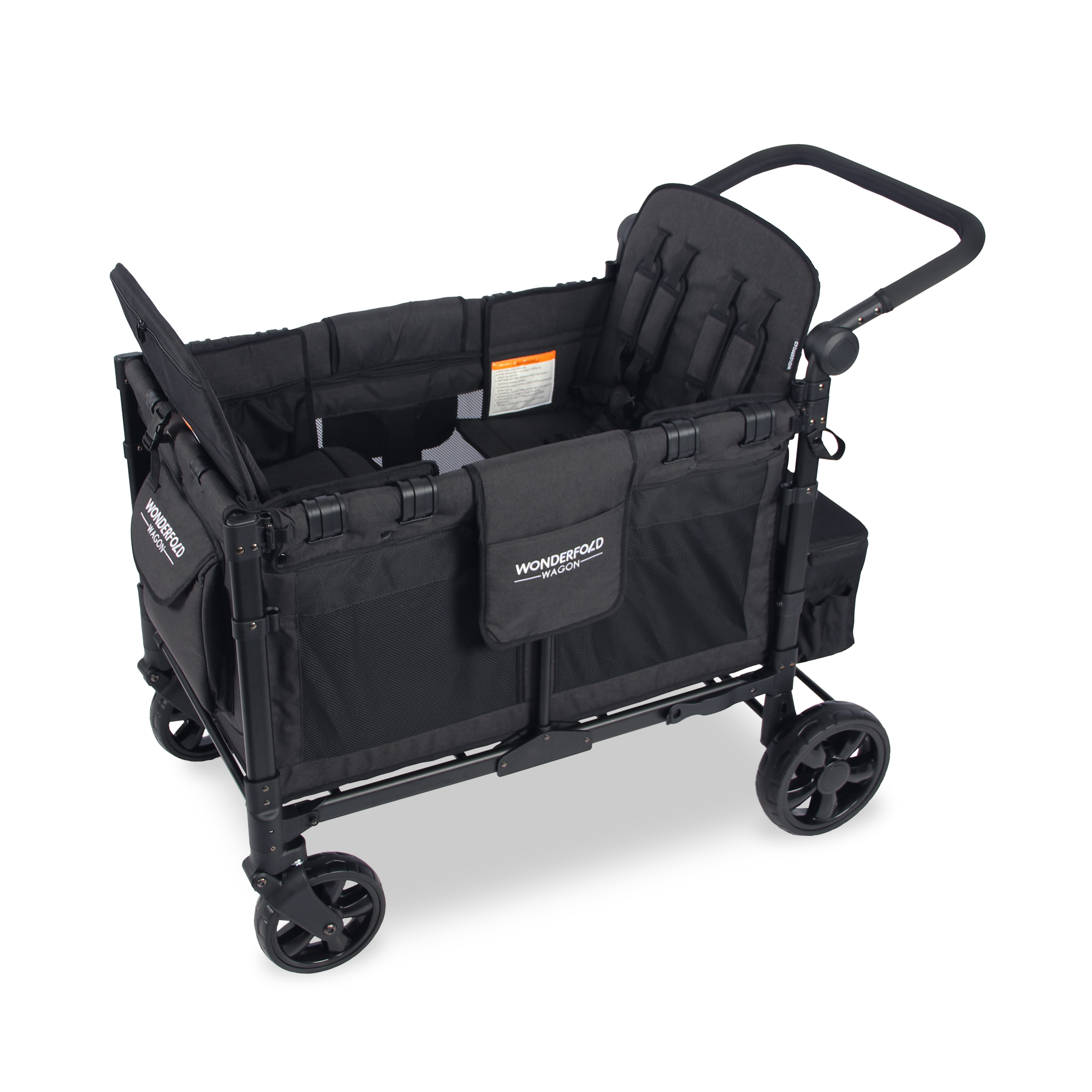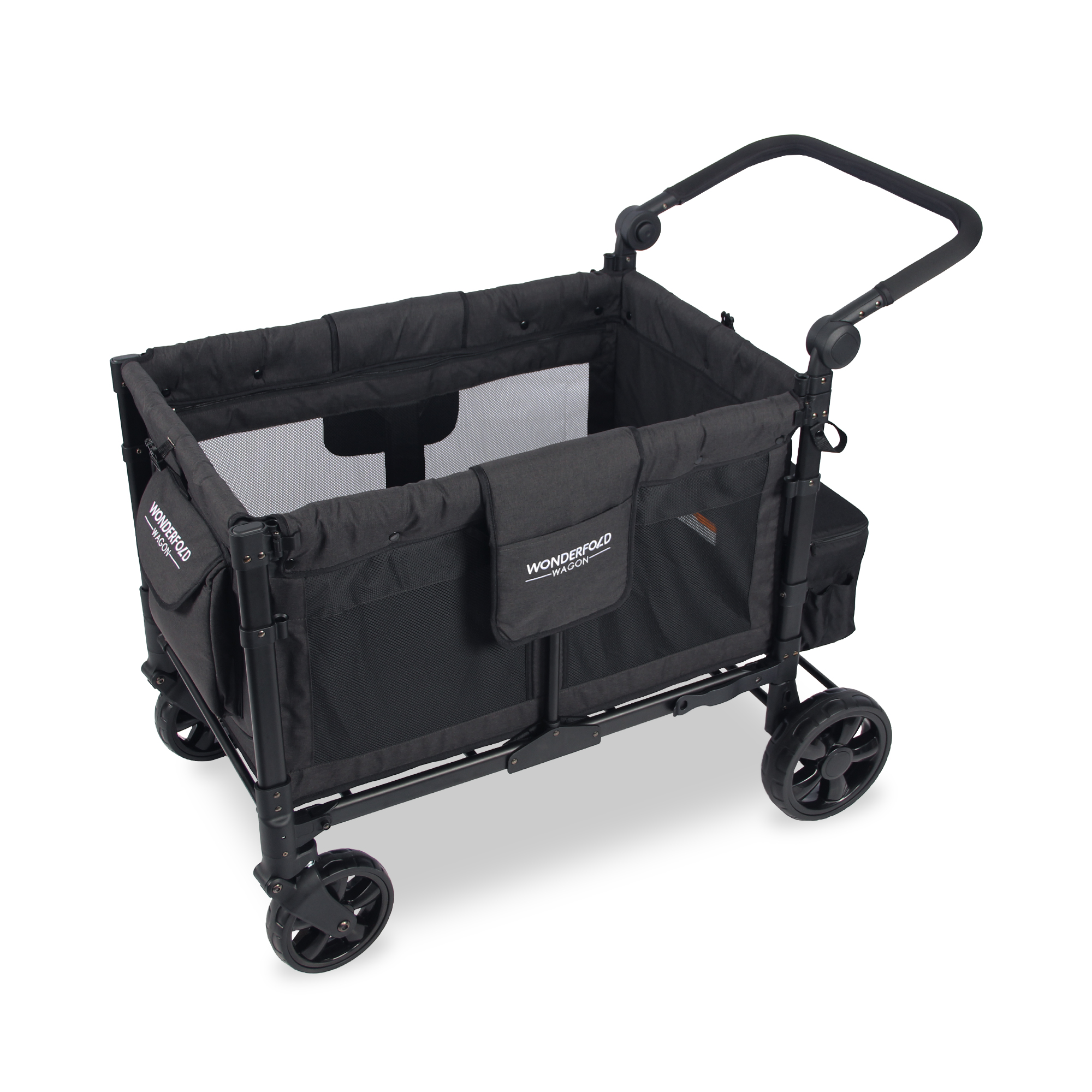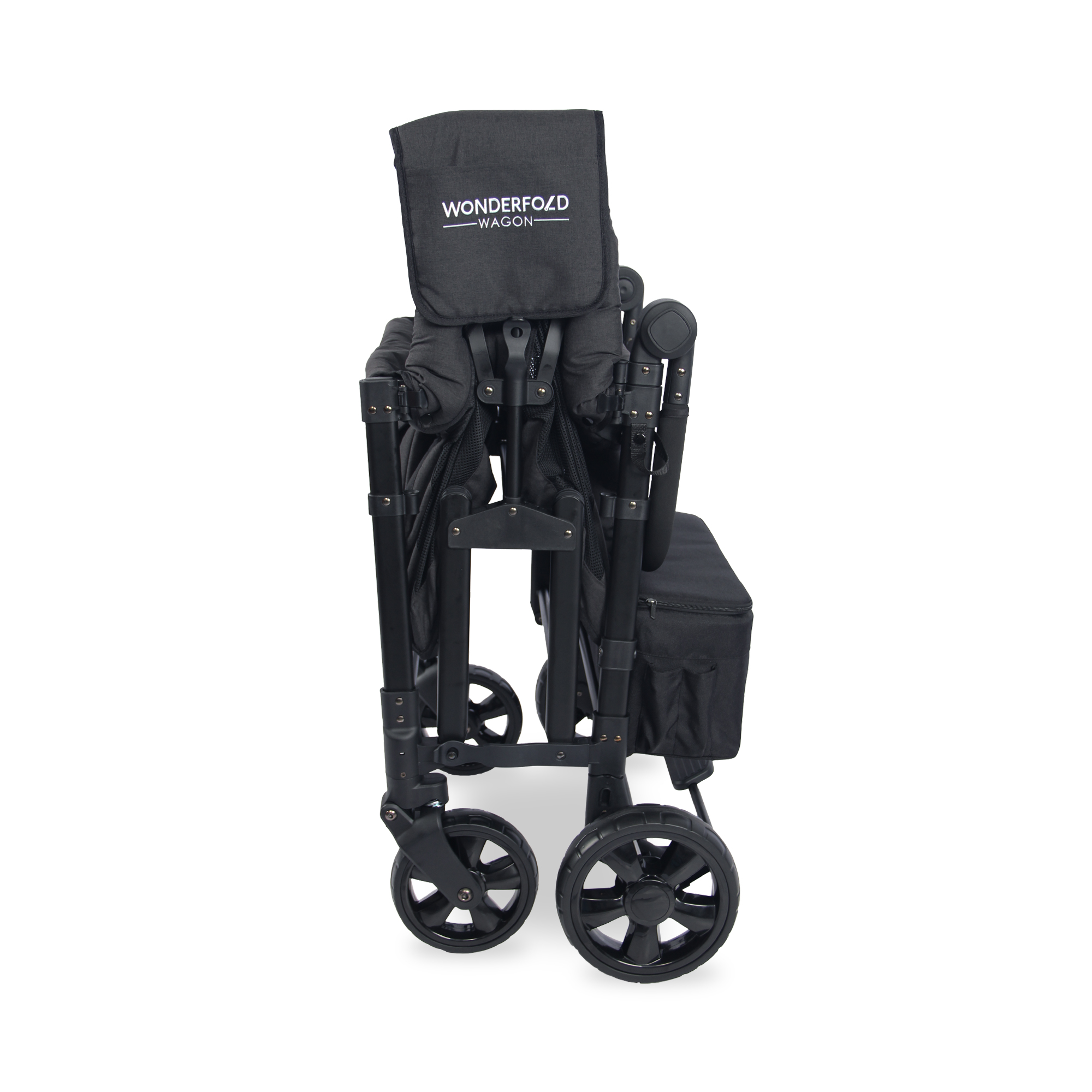 W4 Elite Stroller Wagon
Travel 4 Baby are pleased to offer our first every 4 seater option.
A new way for your little ones to travel on their holiday. The W4 Elite Stroller Wagon is our Luxury 4 Seater Wagon.
Our Wonderfold Wagons are a great option especially when heading out for the day, whether it is to the beach, or travelling around the shops for the day, you can use it for up to 4 children or even 1 child with the additional space to put everything you need for the day in the wagon.
Features
- Seats up to four children
- Removable, raised seats that recline, offering flexibility for your children's needs
- 5-point safety harnesses with pads for added comfort
- Removable canopy with adjustable canopy fabric for ultimate sun protection
- Adjustable canopy poles to accommodate growing children
- Adjustable handlebar for parents of varying heights
- Ample storage space includes pockets on all sides and a removable rear basket to hold all of your essentials
- All-terrain wheels with suspension and bearings for a smooth ride and easy maneuvering
- Easy to use, one-step foot brake
- Front zippered entrance for easy access to the carriage
- Deep carriage with mesh sides for optimal ventilation
- Roll-out wind/privacy shade for year-round comfort
- Optional pull strap for extra rough terrains
- 1-step foot brake system
- Easy to fold and stands when folded
PLEASE NOTE THAT THESE ARE CURRENTLY VERY LIMITED AVAILABILITY AND RECOMMENDED TO BOOK AS EARLY AS POSSIBLE
Loading...