Top Guide Tips for the best family trip to Sevilla
Published April 19 2023
We want to guide you through some specific parts of the city you may not know about or experiences you may haven't considered; that way your family can have the greatest experience in Sevilla!
Barrio de Triana 
Triana's neighbourhood is one of the spots in Sevilla with more personality and where lots of Flamenco shows are held – part of the tradition and culture of the city and Andalucía in general. It's located across San Telmo's bridge and walking around it will make you understand the saying "Sevilla has a special colour". Inside the neighbourhood you can also find the Mercado de Triana (Triana's Market), with many little shops where you can buy some traditional food as a little souvenir!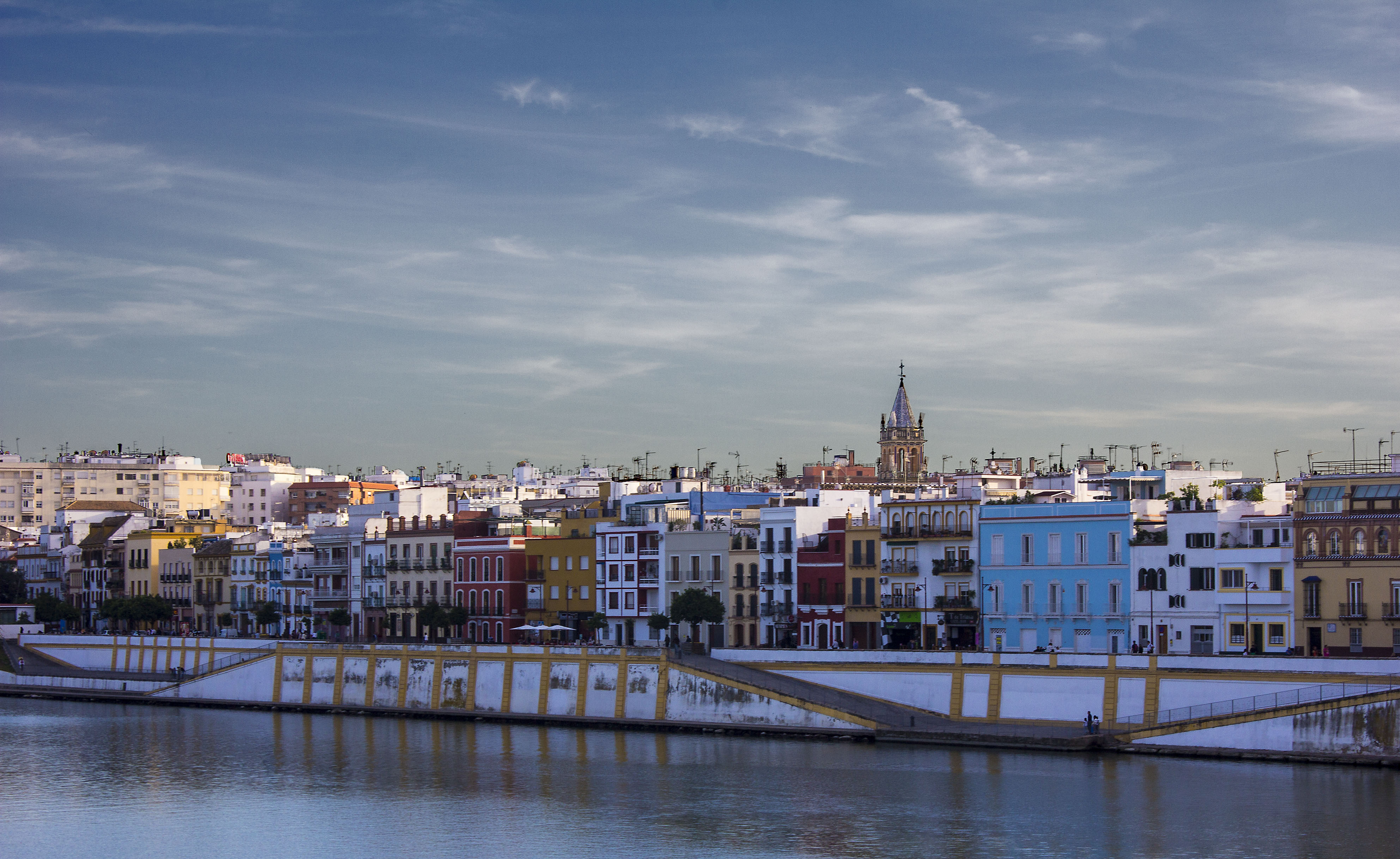 La Carbonería (the coal shop)
What people may not know is that it's no longer a coal shop, rather an establishment with an amazing flamenco show! The entrance is free, so it's great for a family trip on a budget – you will only have to order a beverage or tapa. They open at 6pm and it's a great way to experience the culture and tradition that is Flamenco, particularly in Sevilla.
Travel 4 baby top tip: the place can get very busy and crowded during the night time so we recommend you to go at their opening time for a more family-friendly and quieter atmosphere. 

Plaza de Cabildo
A quite hidden spot within the streets of Sevilla, which is why we want to let you know of this beautiful plaza. Thanks to where it is, it has this isolated and tranquil atmosphere that's great after walking through the hectic streets of the city.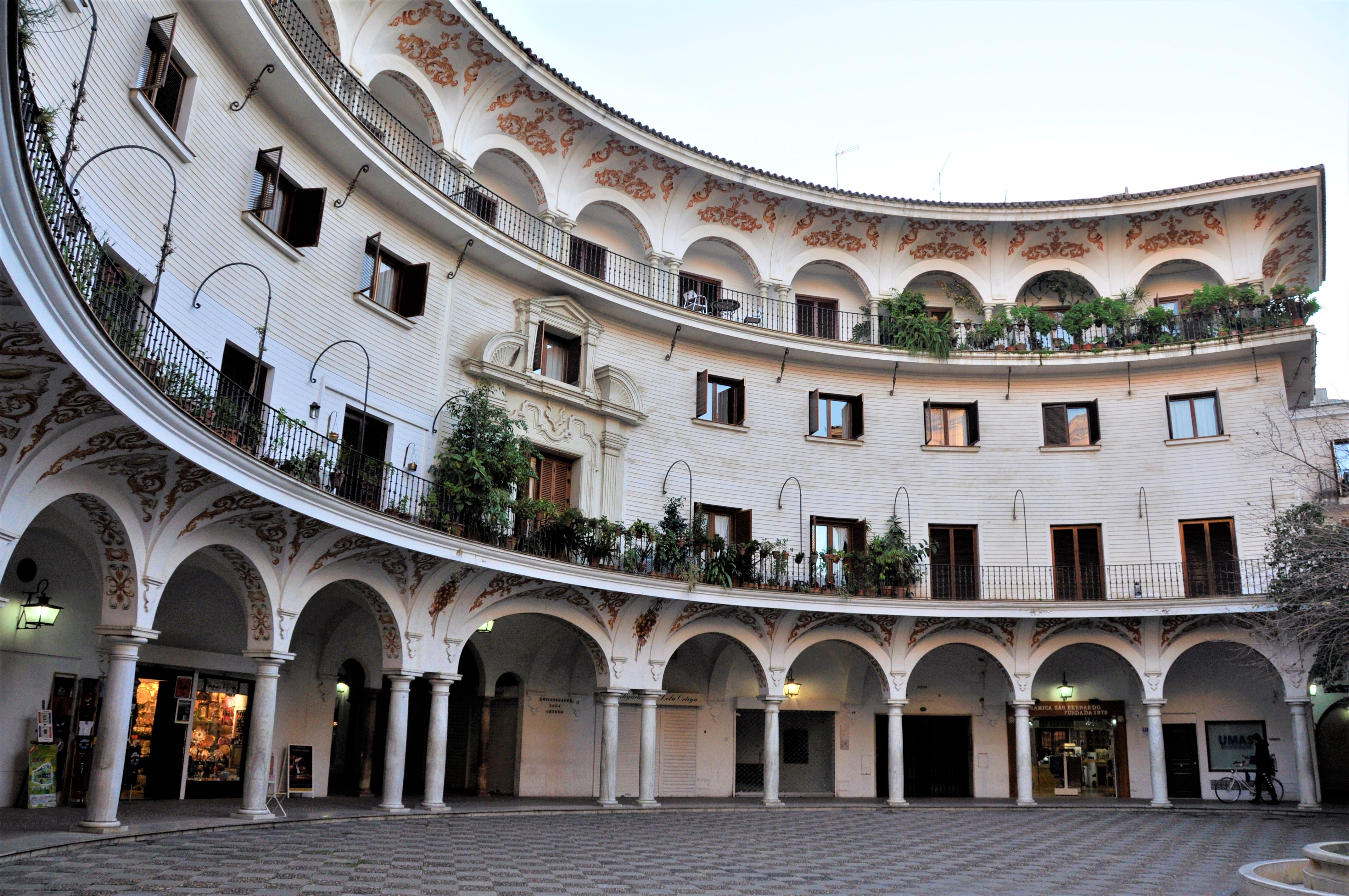 Guadalquivir Barquero de Triana
The river Guadalquivir is not just beautiful to see while walking through its promenade, you can make a great family experience out of it by booking the Barquero de Triana! You will get to see the city from an entire new perspective. This boat trip is especially designed for kids, as it's set just like a pirate adventure and the kids will have to find a hidden treasure while they learn fun facts and techniques about boats and sailing. It's a great experience for the entire family and a way to let your children experience the city in their own fun way.
If you are interested, to book the activity or ask for more information you will have to call the following number: + 34 666 687 584 or email them at angelachaves@elbarquerodetriana.com. The activity is only available for kids over 3 years old.

Metropol parasol (Parasol metropolis)
The biggest wooden structure in the world! The kids are always amazed by it and adults as well. It is commonly known as "Las setas de Sevilla" or "Sevilla's mushrooms" and it's one of the symbols of the city's modernism. It will definitely make an impression on you and your family and it's a beautiful way to see the contrast within the historic side of Sevilla versus its newer and modern side. Also, it's a great spot to watch the sunset!
The ticket is free for kids from 5 years old or younger. If you are a family of 4 (2 parents and 2 kids), there's a special ticket that will be cheaper and cost only 10€. If not, the general ticket is 15€, which is still affordable.

Last updated: 18th of April, 2023.