Explore Menorca
Published June 02 2023
We researched the best spots around the island of Menorca for you, so during your trip you can focus on having the best time!
Cala En Porter (Doorman's creek) & Cova d'en Xoroi (Xoroi's Cave)
In the same area there are these two amazing spots created by nature and definitely worth checking out during your Menorca visit.
Cala En Porter or Port's Creek is an isolated and crystal-clear water creek with a nice soft sand and a view of the small town on top. Definitely a great family-friendly spot to spend your morning enjoying the ocean and a nice sunbathing session.
From the first creek you can already see Xoroi's Cave, which is already an incredible view. But if you want to visit it from the inside as well, you can even enjoy a nice cold beverage at its nice terrace.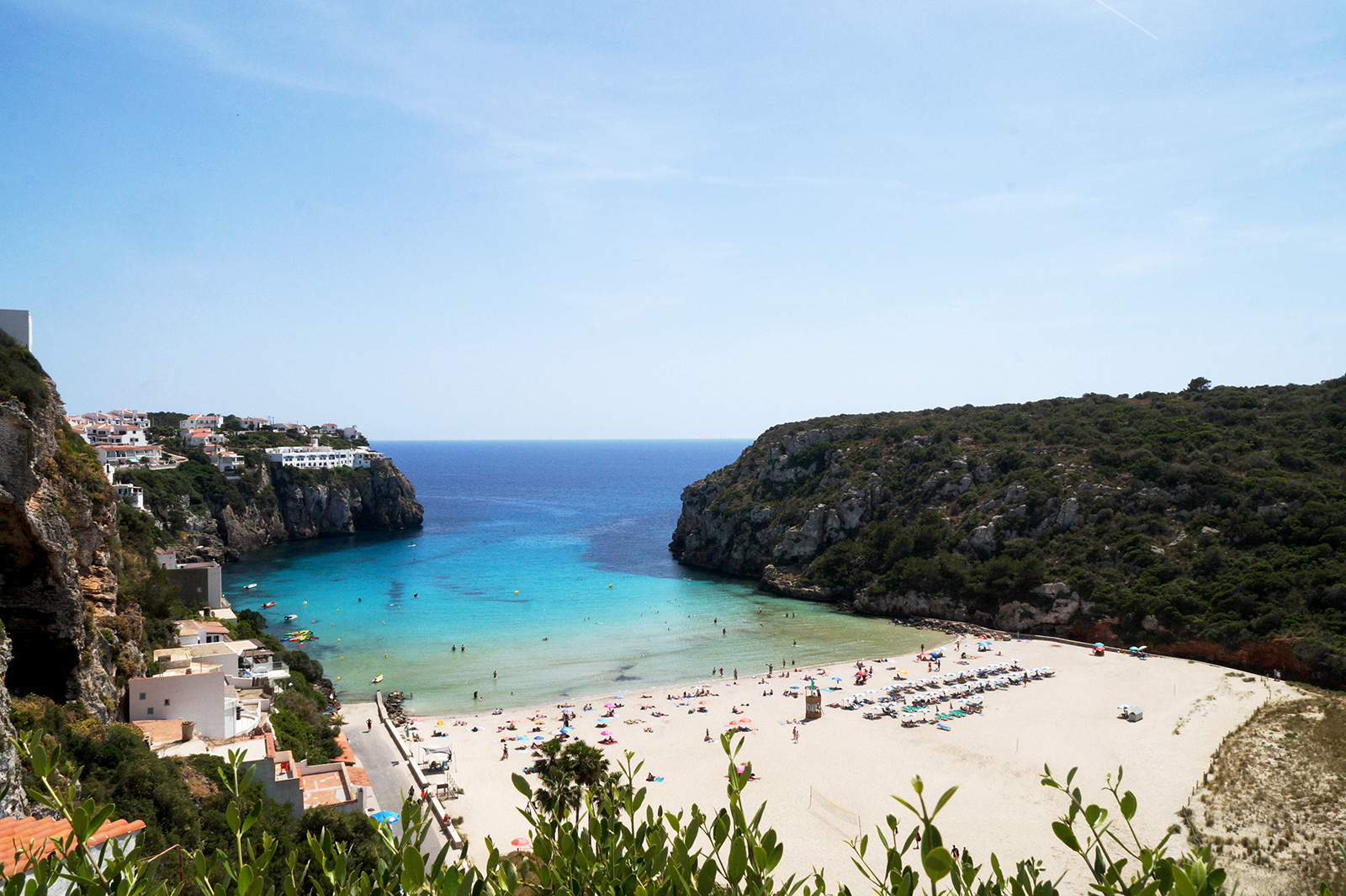 Ciutadella
A beautiful port city with a very family-friendly atmosphere and charm. It's a great place to walk around with kids admiring Menorca's culture, incredible landscapes and traditional architecture.
The port is beautiful to see, even during the night it has a charm and feeling of nostalgia quite unique.
Within the town there is also the Plaza del Borne, a great place for a nice stroll getting to see the town hall, fountain and the warm atmosphere of the locals passing by.
We recommend visiting the Castillo de San Nicolás, a castle situated right by the port and coast line area - a wonderful view, remember to bring your camera for the best family pictures.
Don't miss the chance to visit the outskirts of the town and see the Faro de Punta Nati, one of the most beautiful lighthouses in Menorca.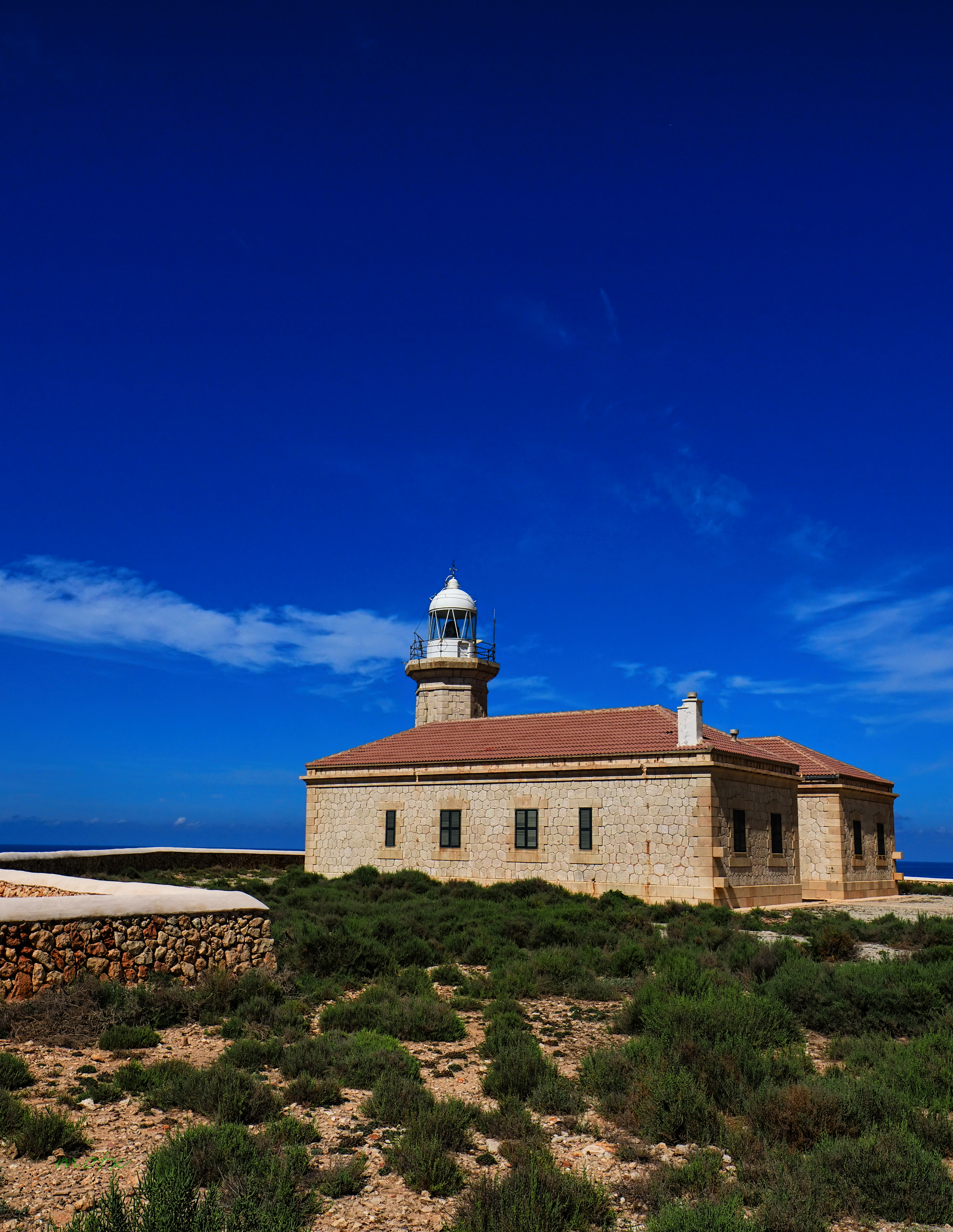 Cala Turqueta & Cala Galdana & Cala Mitjana
Make a route out of the beautiful creeks in Menorca, the best quality time with your loved ones while getting to explore the island and its unique landscapes.
"Turquesa" means turquoise in Catalan and Spanish, giving name to this first creek, Cala Turqueta, as it's a reminiscence of this colour in the most beautiful way. A virgin beach with a very family-friendly atmosphere – perfect to spend the day with kids. 
Cala Galdana

is especially tranquil, feeling more of a beach as it's quite big. Although it still has that isolation typical of a creek thanks to the hills that surround it and protect it from the waves as well – calm and crystal-clear water is the best for a family-friendly beach! 

Cala Mitjana or Medium Creek which is just a 20-minute walk from Galdana's creek, great for a fun family walk while admiring Menorca's view. Regardless, there's a parking to get to the creek as well. It's in a very nice location on the south of the island, with a particular view that will definitely make you want to stay there for hours.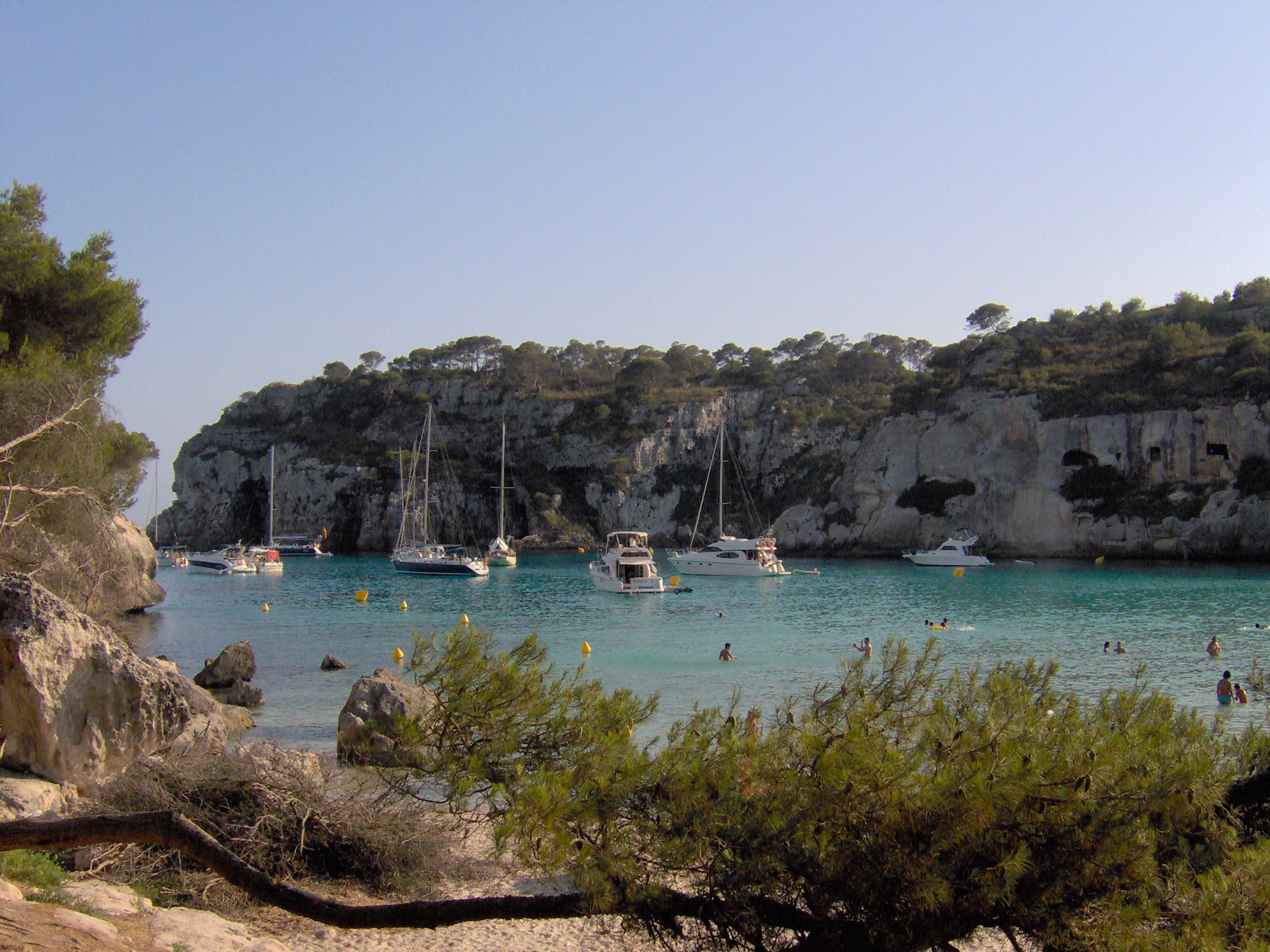 Platges de Algaiarens
"Algaiarens" is a combined Catalan word meaning seaweed and sand, giving name to this area of two consecutive beaches. It's a virgin beach, meaning there is no artificial construction around it. This makes it feel extra isolating and tranquil, great for a family-friendly day. The two beaches that form Algaiarens are: Platja des Tancat (Closed Beach) and Platja Des Bot (Boat's Beach).

Es Mercadal
This lovely town in Menorca has an amazing family-friendly atmosphere and incredibly charming white houses.
Take the chance to visit the highest spot in Menorca, providing one of the most astonishing views of the island. You can get easily there by car, just a quick drive from Es Mercadal. There's also a restaurant to have some nice tapas and a cold beverage with the incredible view.
"Ensaimadas" are the traditional sweet pastry from Menorca and Cas Sucrer sells probably some of the best from the island. Located in the centre of the town, you won't be sorry trying out this delicious pastry – very typical to bring some home to let all your friends and loved ones try this traditional Spanish delicacy.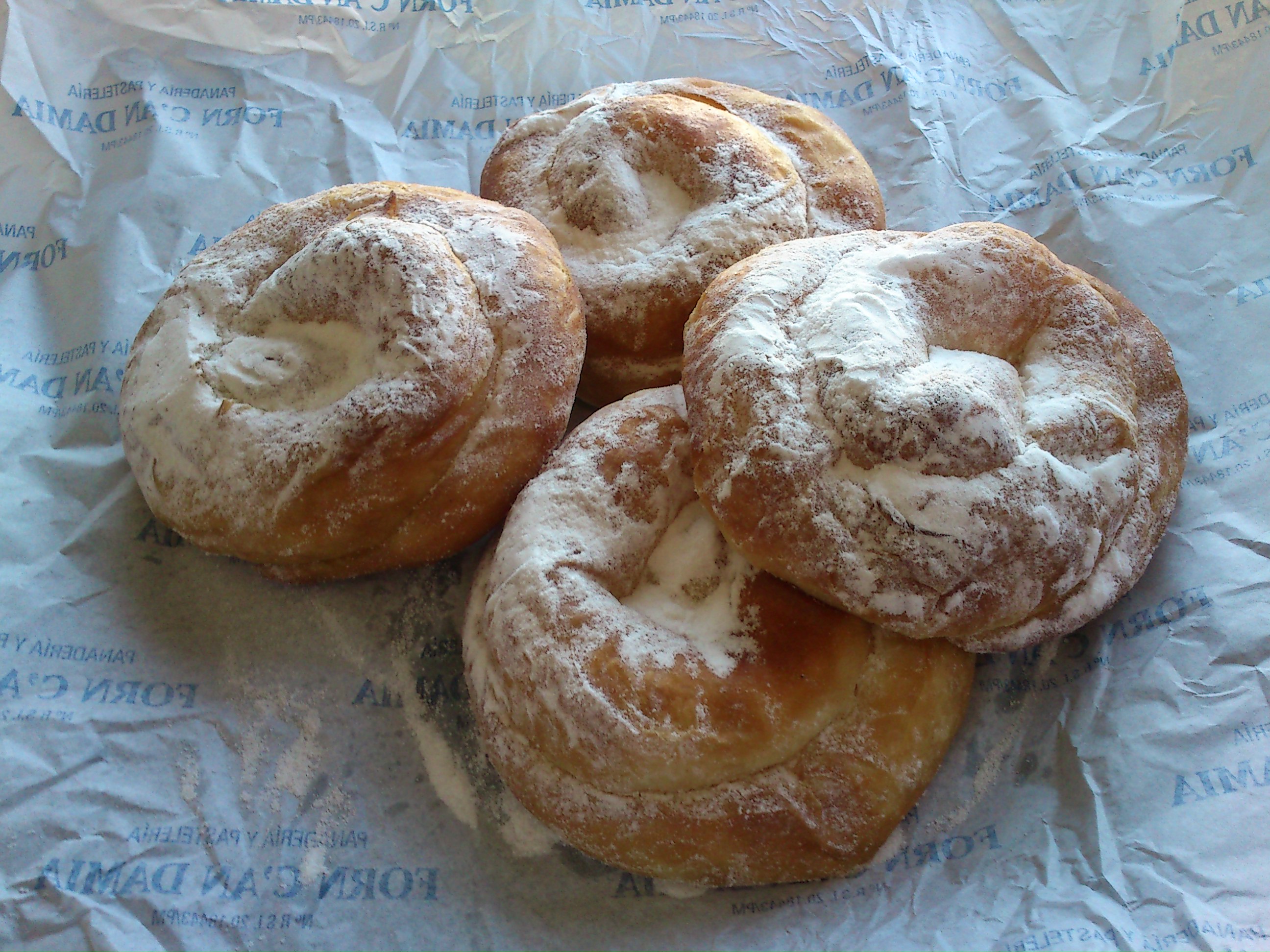 Camí de Cavalls (Horses' Path)
A historic path that was used in the past to defend the island and now is one of the most beautiful ways to experience Menorca. You can do the path as you like from many different spots and stop whenever you prefer; take your time, enjoy the astonishing view and feel the nice summer breeze while you walk with your family and kids. There are different stages depending on the area and difficulty you want to do; we recommend the easy ones for families with small kids, such as Cala Sant Esteve – Maó. Regardless, the majority of the paths are quite rocky so it's better to do them with a baby carrier backpack.
Travel 4 baby top tip: we know sandals will be your go-to while visiting Menorca, but for this path we recommend you to wear proper footwear such as sneakers. 

Fornells
Fornells is probably one of the most traditional towns in Menorca, a great place to feel the culture and true feeling of the island.
Enjoy a delicious meal, Fornells is known for having some of the best restaurants in Menorca. Don't miss the chance to try out their traditional cuisine!

The Fornells' Tower is also one of the most important landmarks in the island and definitely worth checking out, a beautiful port that will create the best family pictures!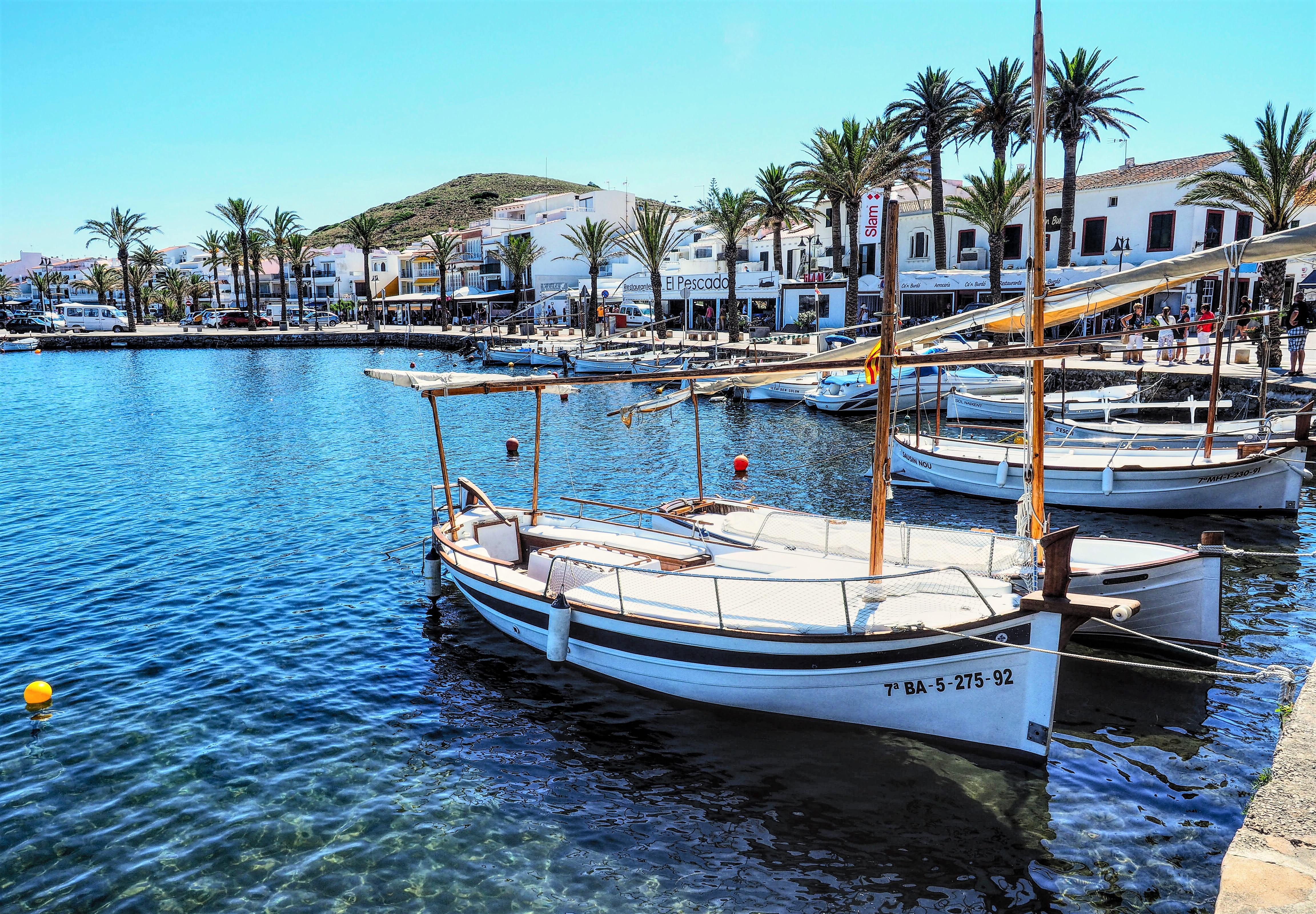 Binibeca
A traditional fishing village that was commonly visited by Spanish artists and writers to get inspired. You will understand why once you visit the town yourself, it definitely has a very particular atmosphere – as if you were alone in the world in the best sense possible. Binibeca makes for the best quality family time, with its salty smell and precious view.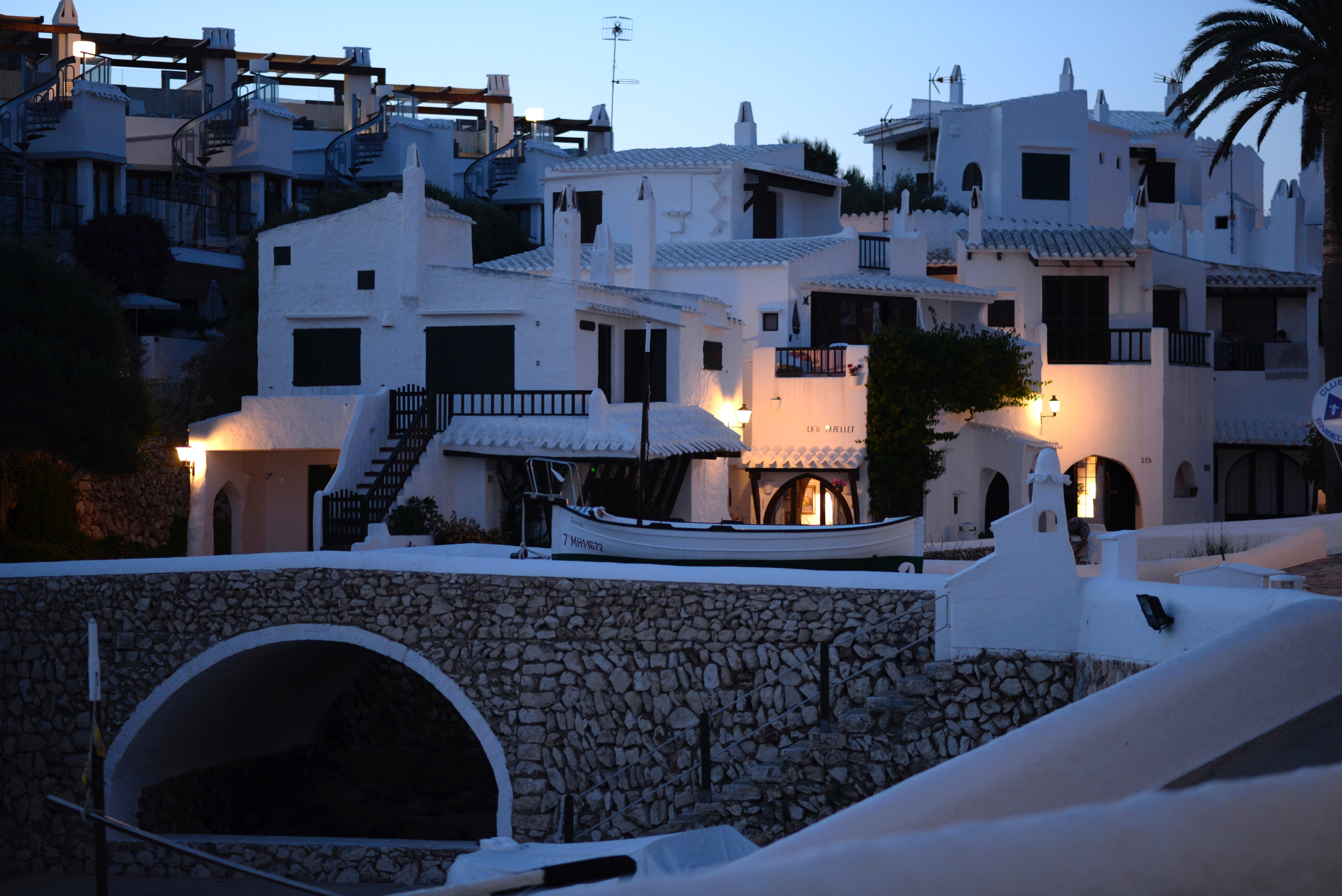 Last updated: 2nd of June, 2023.