Beach & Beach activities in Mallorca
Published May 16 2023
Mallorca is an island, what better way to visit it than through its beautiful creeks and beaches? Here you can find a great selection of the best and family-friendly ones! 
There are not many views as pretty as the one from Llombards' creek! A family-friendly spot, with soft sand and crystal-clear water. It's surrounded by rocks and trees, making it very isolated and tranquil. There are hammocks with sun umbrellas that you can rent and free parking – better to get there early to get a good spot! 
Travel 4 baby top tip: there's no public transportation that reaches this creek, so be aware that you will need a car to get there!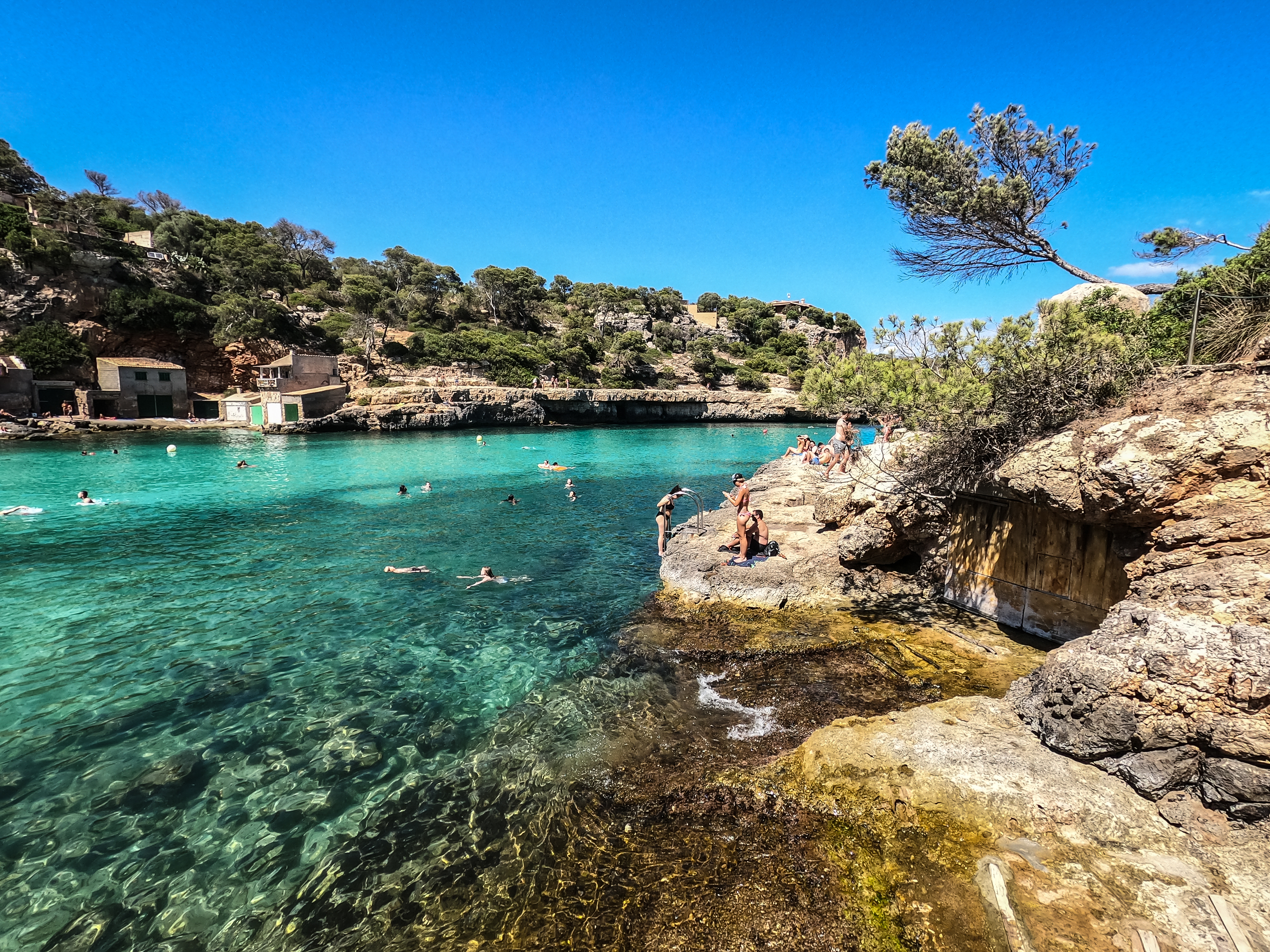 Located on the north side of the island, this beach is a wonderful spot for a family-friendly experience. It's a virgin beach, meaning there are almost no construction or buildings near it – great if you are looking for tranquillity and relaxation! It will feel like a small isolated paradise, so bring some snacks, fruit and cold beverages and enjoy the ocean and the Sun in the most perfect Mallorca spot.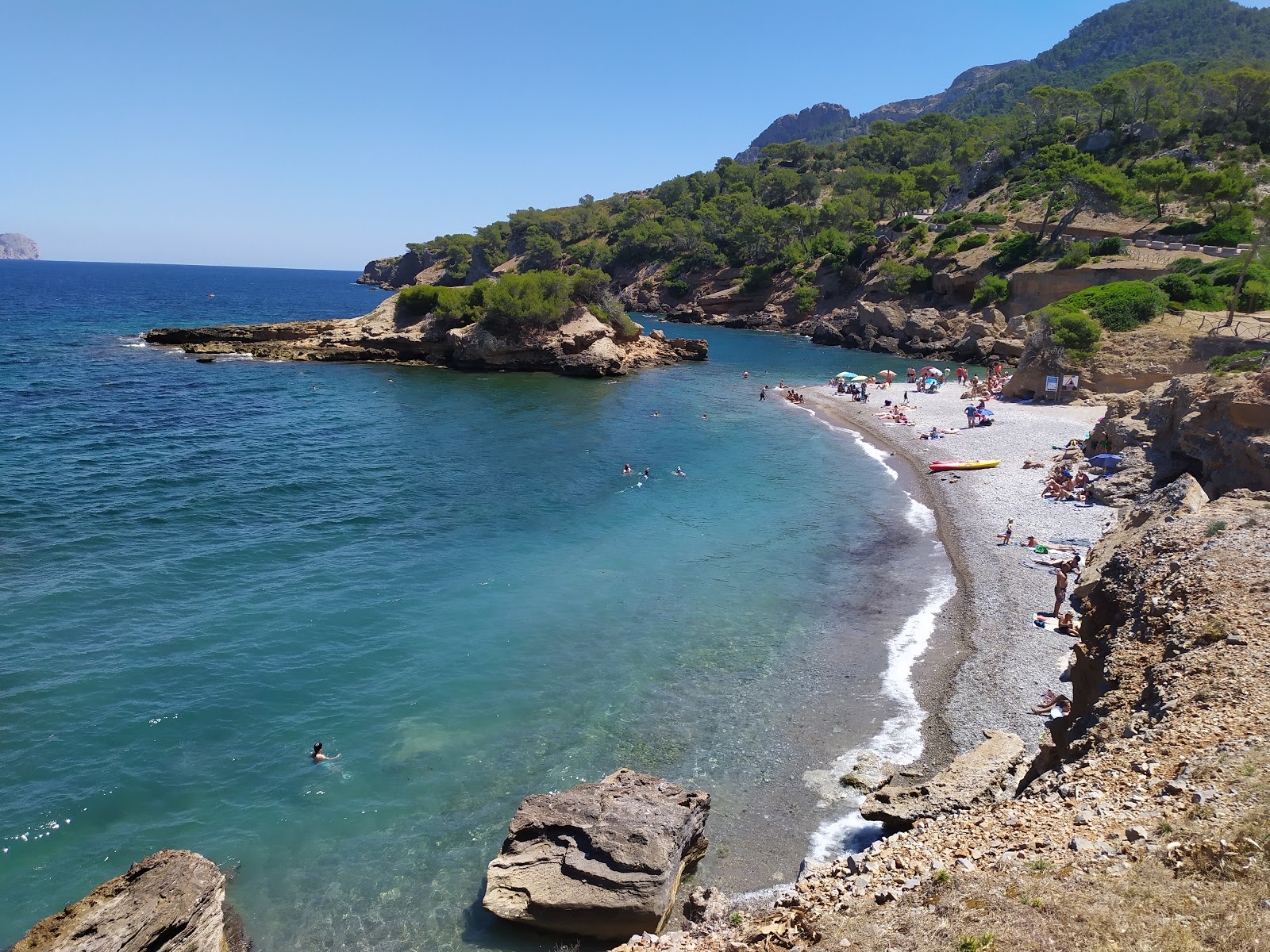 Playa de Muro (Wall's Beach)
The name comes from the town of its location called Muro, in the north of the island. A family-friendly beach, very large, with thin sand and clean water. There are also restaurants within the beach to eat lunch after a good swim or to grab some cold beverages while you and your family sunbathe.

Playa Es Trenc (Beach that breaks)
One of the most famous beaches of the island, due to its crystal-clear water, soft sand and beautiful location. You will find it in the south of the island, below Campos town.
Puesta de Sol en Cap Gros (Sunset at Cap Gros)
Cap Gros means big head in Catalan, which is the name giving to the lighthouse in the area. It's not in a beach exactly, but very close to one. One of the best spots to watch the sunset, with the sea as your landscape – it makes for a memorable family time.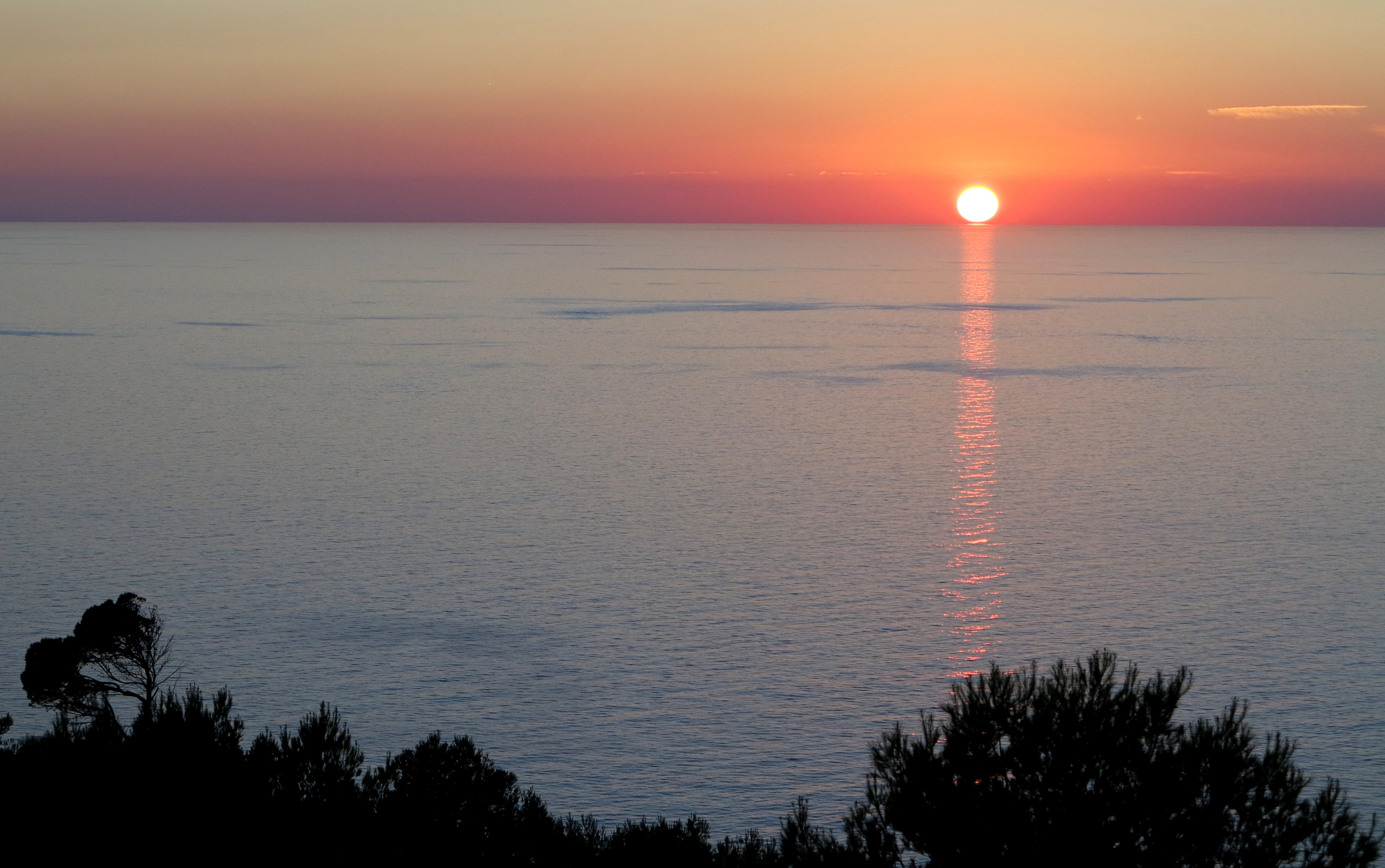 A soft and white sand beach! It has an extensive area, located in the main area of Alcúdia's town. We love to come here with kids as it has a very family-friendly atmosphere and the water is very calm and clean.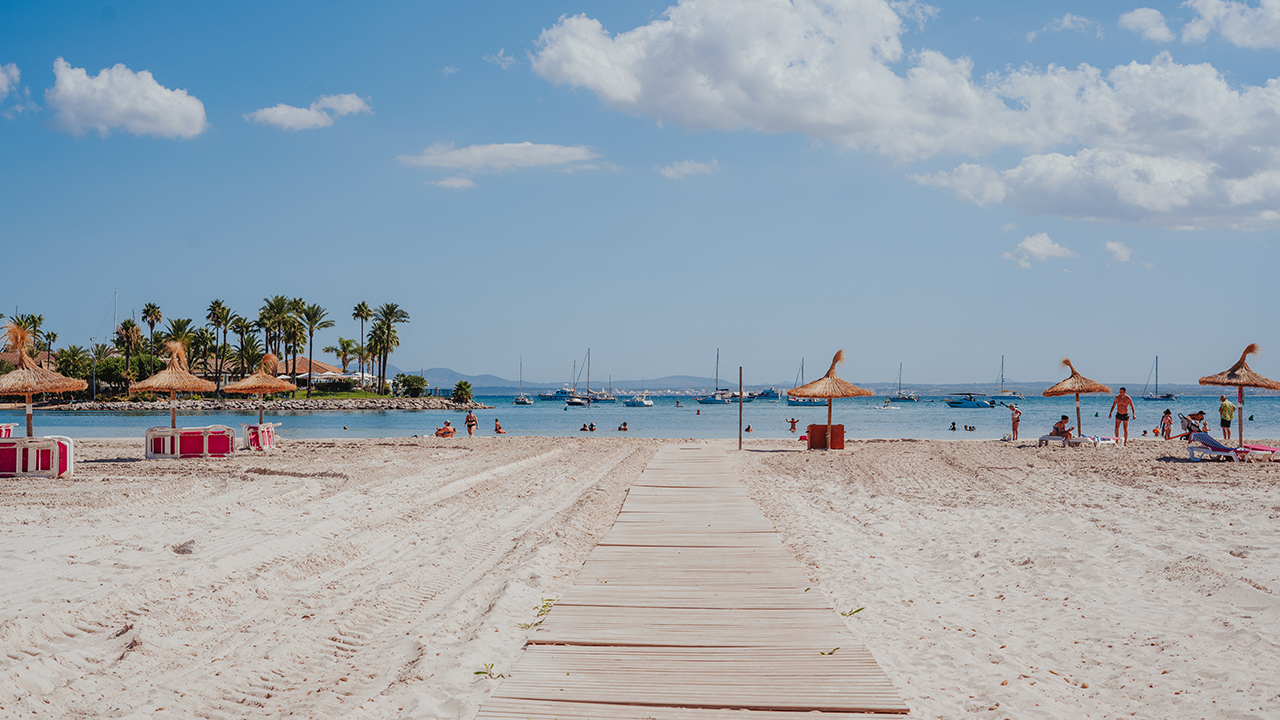 Playa de Camp de Mar en Andratx
A tranquil and family-friendly atmosphere with an incredibly nice view! This beach is a wonderful spot to come with small kids and it has a very particular islet that is reachable through an artificial path. There's a restaurant there where you can enjoy some nice cold beverages and food!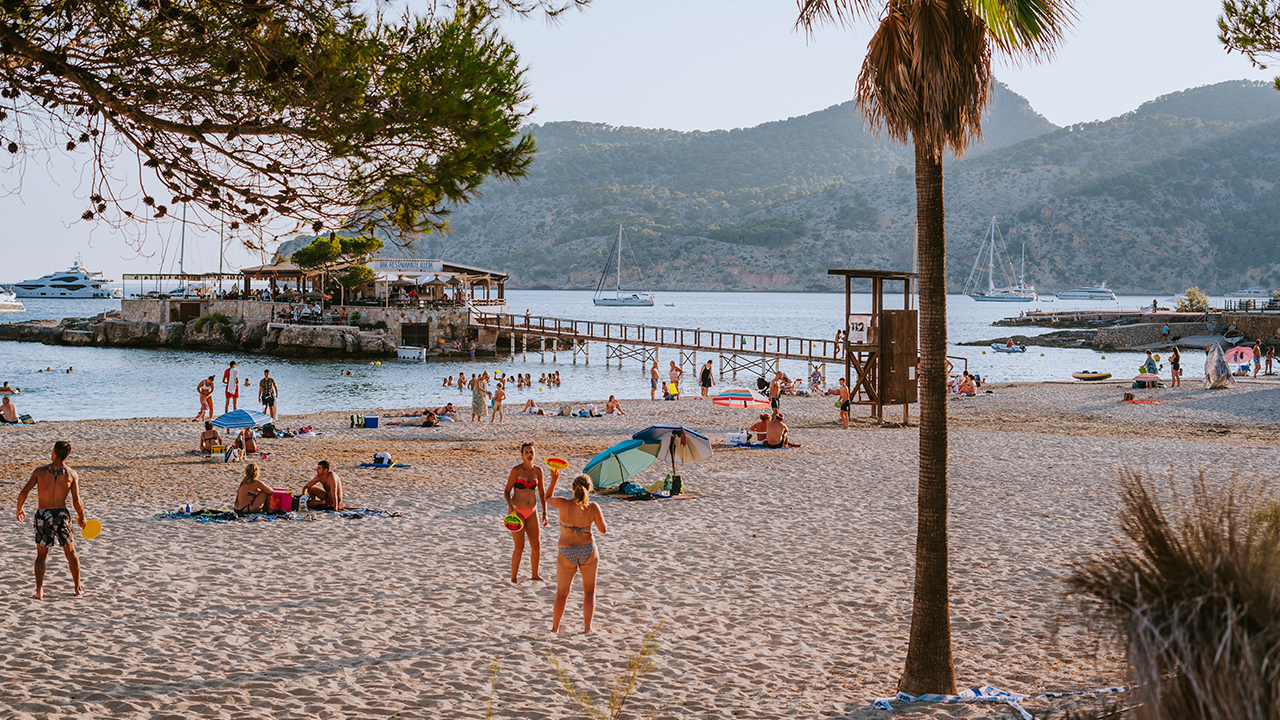 A very nice and tranquil beach located really close to Palma! Thanks to its location, it's a great place to head to after some sightseeing to relax and sunbathe for a bit.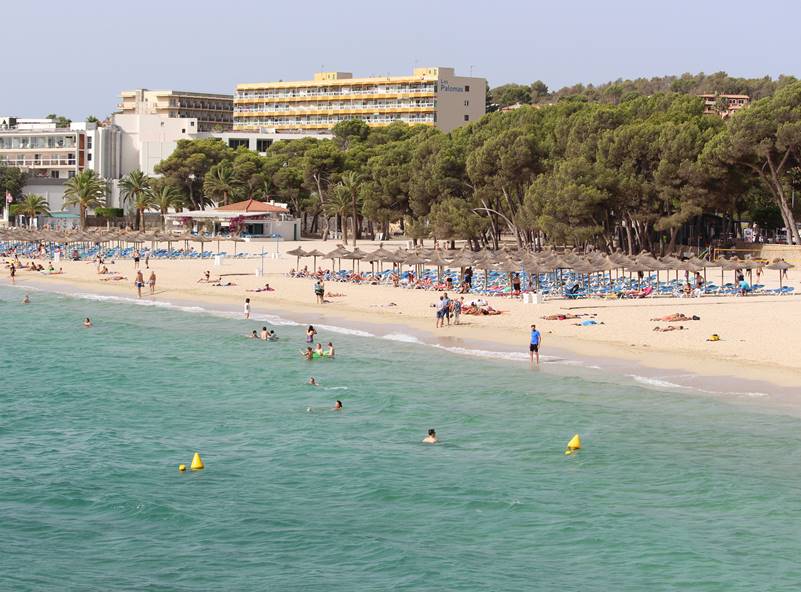 Source: Mallorca-TouristGuide
Playa de Canyamel en Capdepera
A sand and rock beach, located in Canyamel's urbanization. It's quite big, so there is usually enough space to lay down your towels and spend some nice time sunbathing and swimming.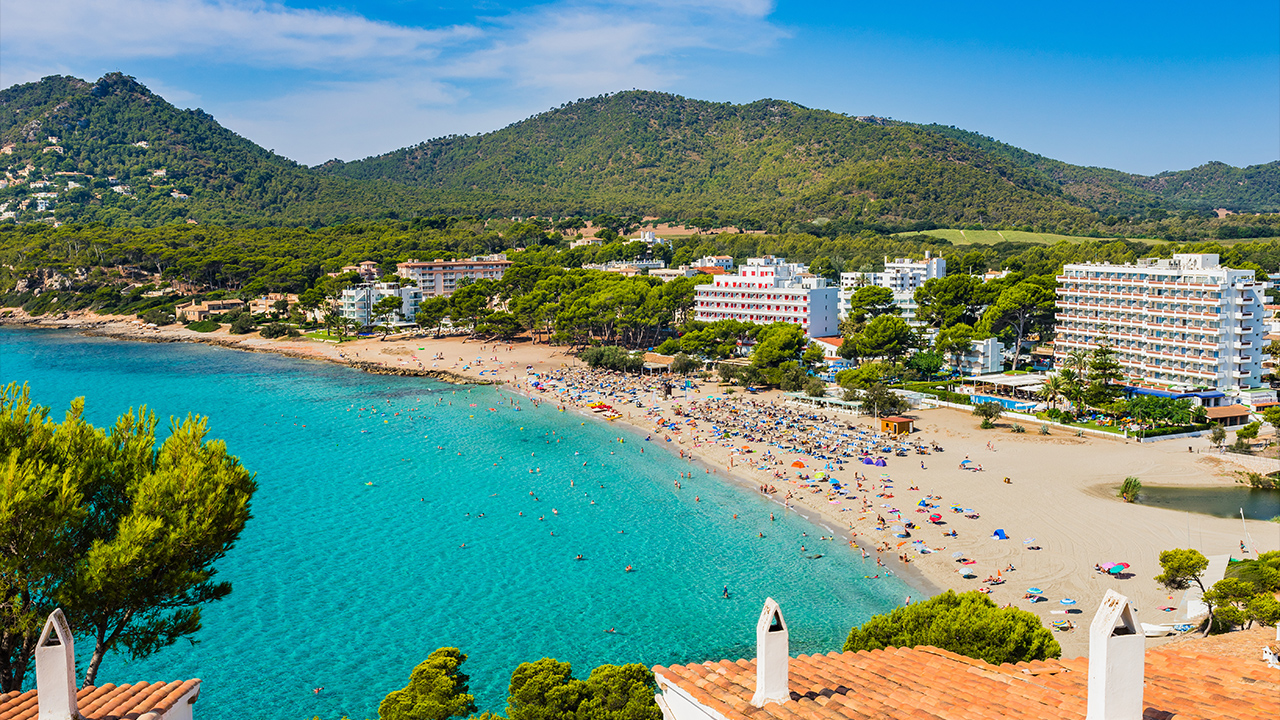 Playa de Albercuix en el Port de Pollença
This long beach is formed by smaller zones, some with nice cool shade areas! Great if you want a break from sunbathing and enjoy a picnic with your kids and family before heading back to the Sea for a refreshing swim.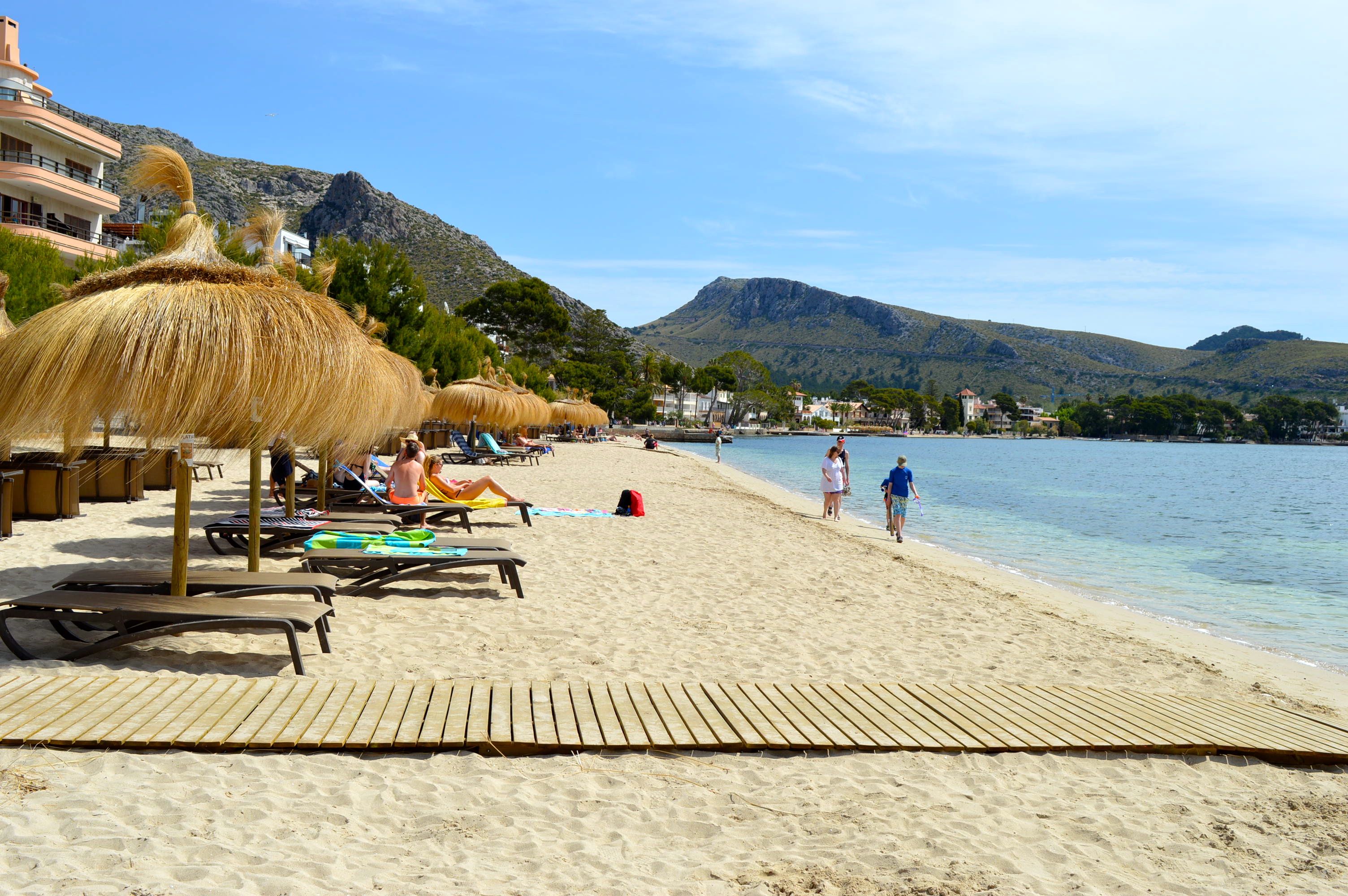 Source: Associació de Veïns del Port de Pollença
Last updated: 16th of May, 2023.