Play parks in Madrid
Published May 23 2023
As a family, it's always good to know where the city's play parks are! That's why we selected the best ones for your family trip.
We have made it easy to locate all these parks at a click of a button, just click on the parks name and you will get a link to its location.
Parque infantil de Plaza de España
Near the centre of Madrid, you will find this big playground area with a variety of games for the kids to play with. From nets to climb to long slides, this park is a wonderful place for your children to have some fun and a little break from all the sightseeing!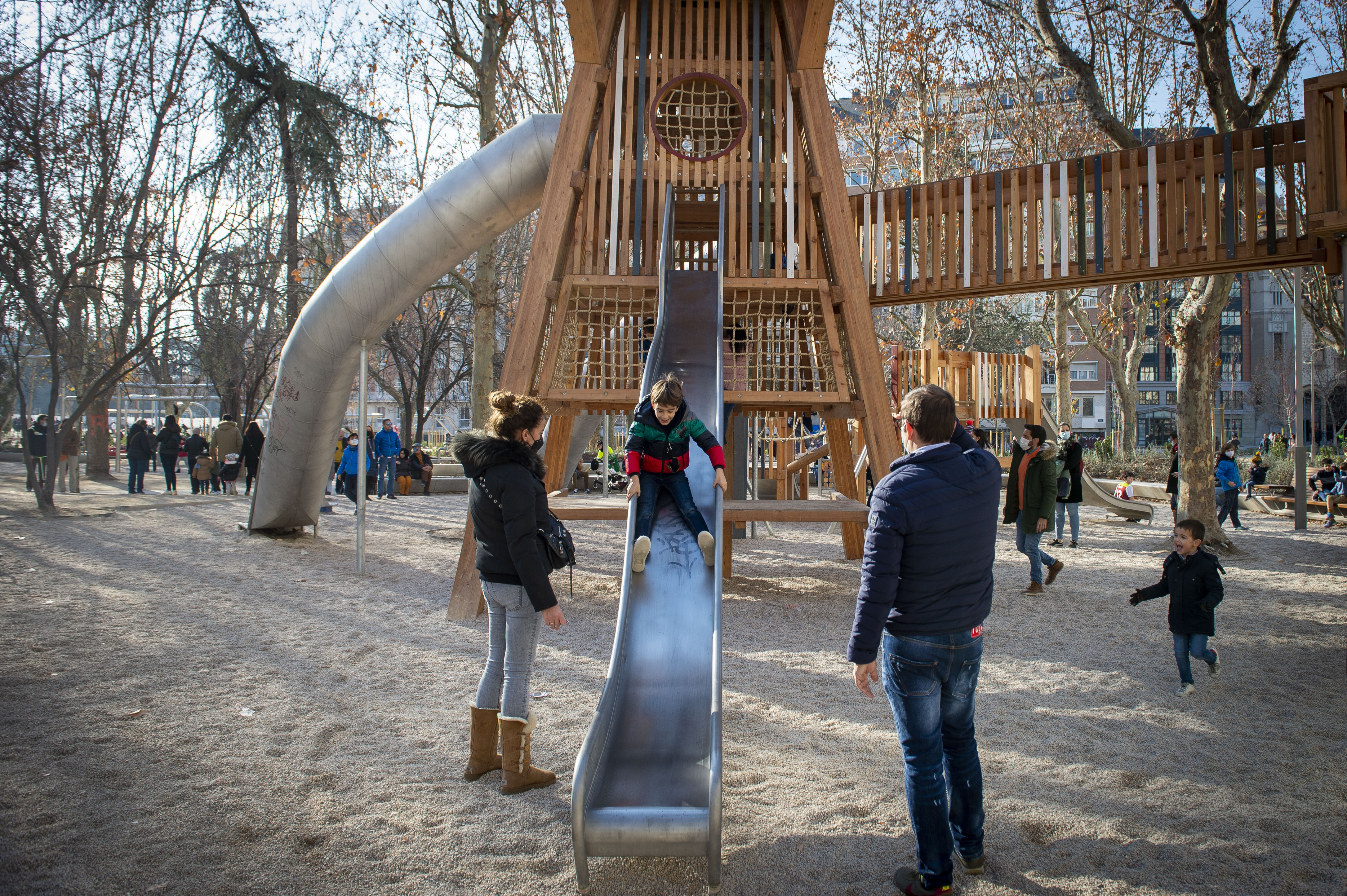 We like to visit this park after lunch, to bring the kids to the park's play zone so they can have some fun while you rest on a bench under the nice shade of the trees. A very family friendly park, with comfortable and wide promenades. 
A fun fact you might not know is that the name of this park comes from the few pieces of the Berlin Wall standing right in the middle of the park's fountain!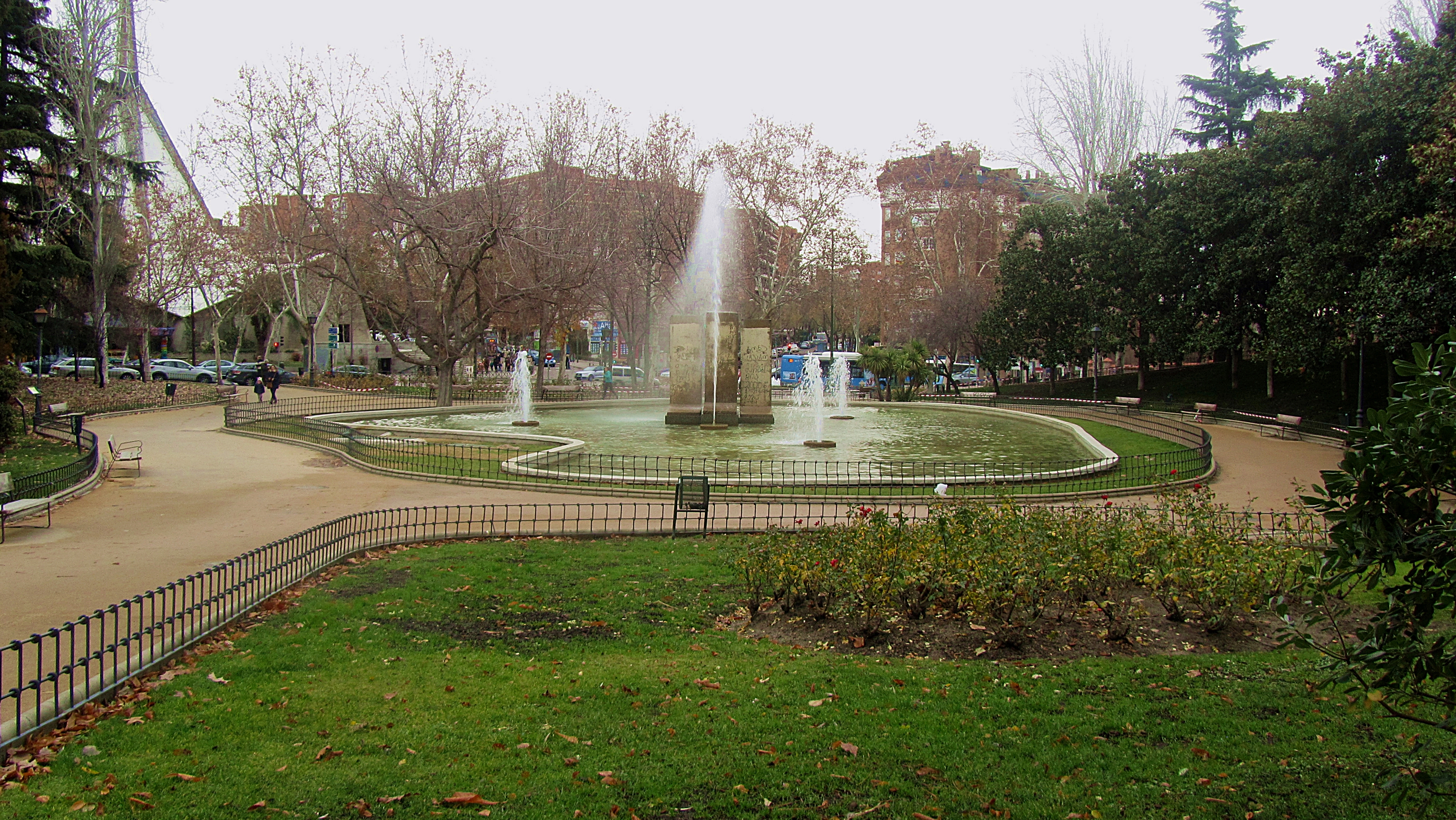 A 10 km long park alongside a beautiful river, a wonderful place for a nice family stroll and you can stop whenever you like to rest for a bit while your kids play in the playground areas with slides, zip-lines and swings.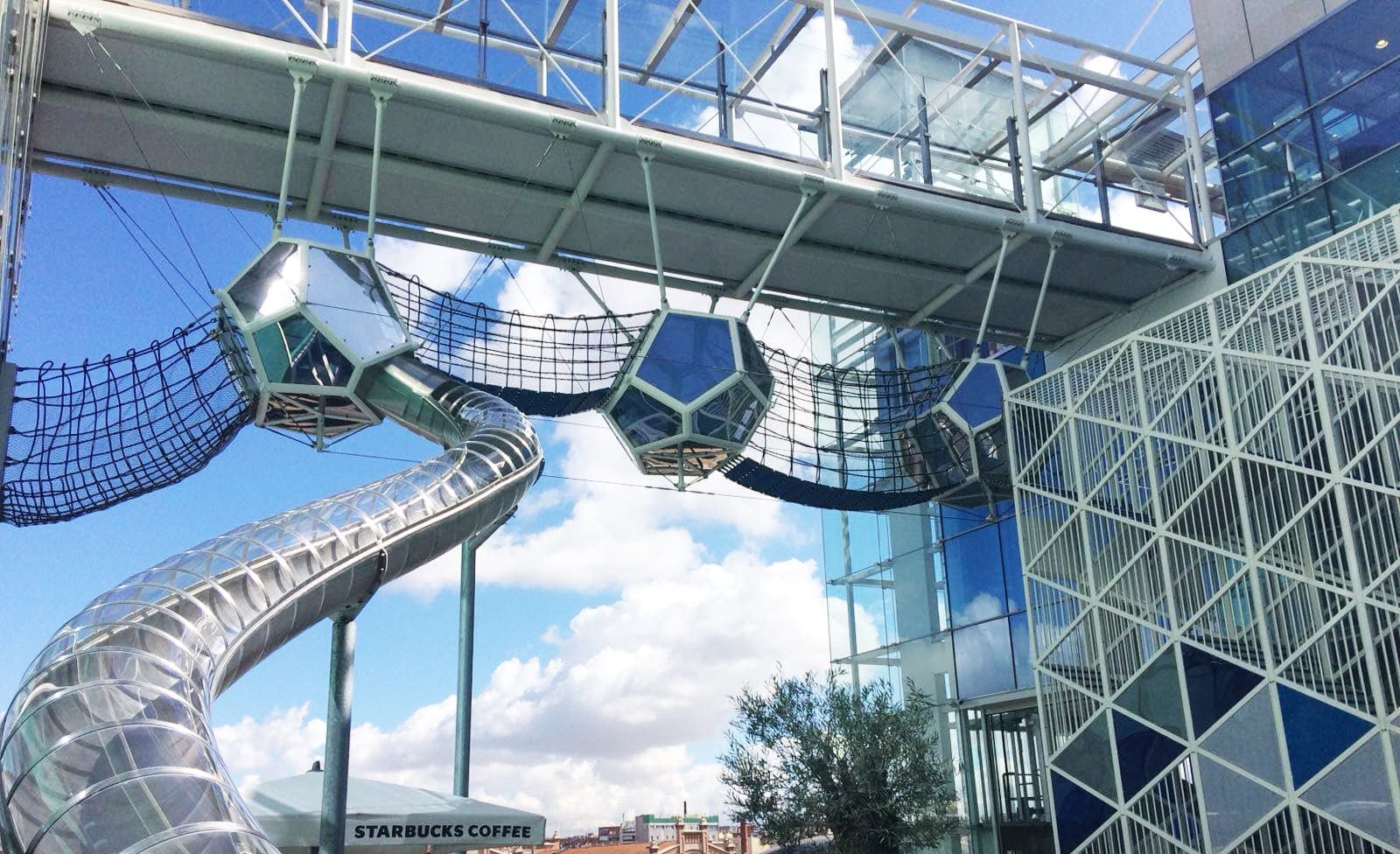 Located in the outskirts of Madrid, in a residential area, this park is perfect for families with small kids! This place is great if your accommodation is not in the centre or you are planning for a slow and more relaxed morning. It has a big playground area with different games and colourful decorations so the kids have the best time.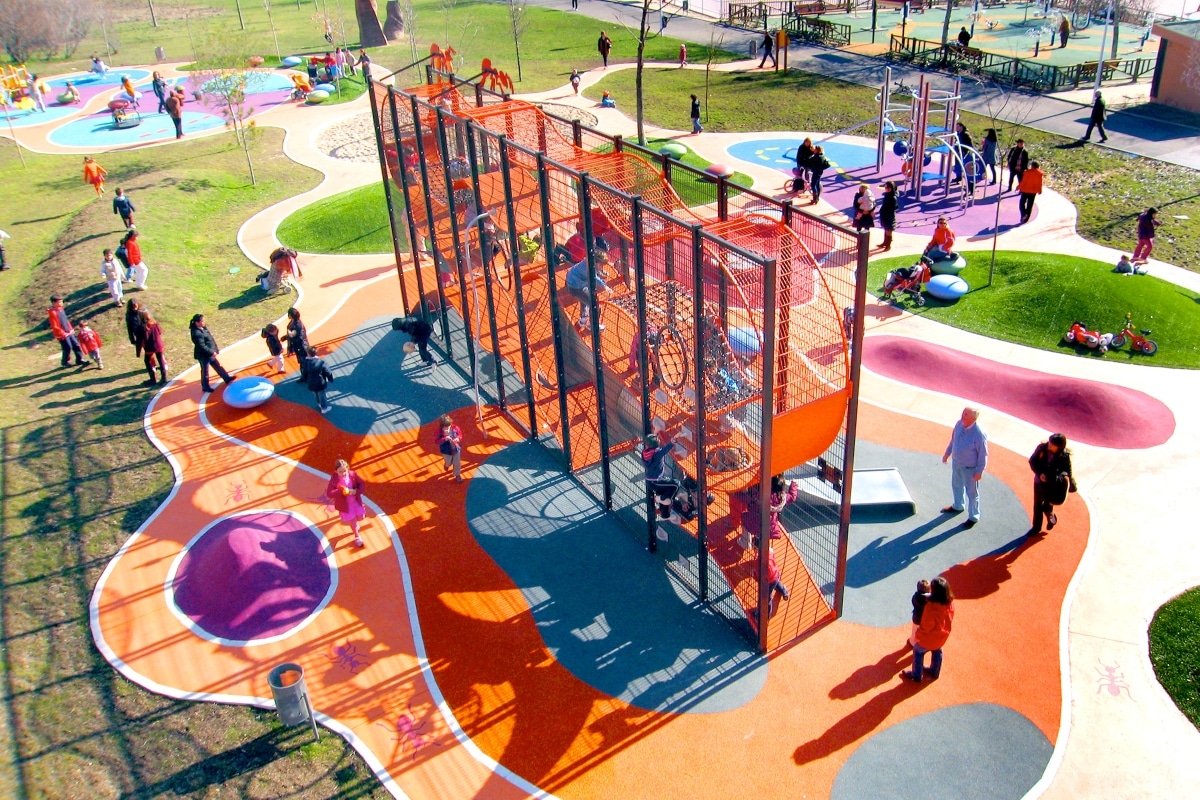 A small yet sufficient play park in the centre of Madrid, right next to a shopping mall. It's great for a fun time with the kids after some shopping and some sightseeing, with restaurants close by to have a traditional lunch.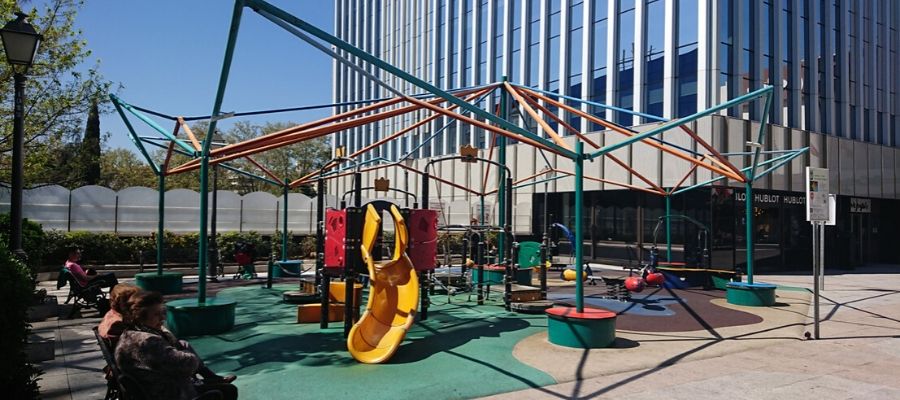 Last updated: 23rd of May, 2023.