From the airport to the centre of Madrid in no time!
Published April 19 2023
Madrid is a well-connected city when it comes to public transportation and car, so going from the airport to the city is easier than you might expect. You actually have different options depending on where you're staying and personal preferences.
Metro: L8 is the pink metro line that will take you to the centre of Madrid from any of its 4 terminals. With this line you can get to Nuevos Ministerios, from there you can take a train or other transport to different centric areas depending on where your accommodation is. The metro in Madrid works similar to the one in London or other European cities, a reusable plastic card that you can recharge with the amount you want. From the airport to the centre is about 5€, but within the city a normal metro ride is usually about 1.50€ - 2€.
Train: a great and easy way to get to the centre of Madrid. You would want to take the C1 to Chamartín which is about 2.50€ (using the same card as for the metro). It can also take you to Nuevos Ministerios, Atocha, etc. Check which one is closer to your accommodation and if you are located even closer to the centre of the city, you can take the C3 and C4 in Chamartín to Puerta del Sol. Take into account that you can only take the train in Terminal 4.
Bus: a cheaper option and still an easy and comfortable way to get to the centre of Madrid. The number 200 goes to all Terminals and gets to Avenida América for just 1.5€, it takes about half an hour. From there you can take the metro or another bus to get closer to the centre or to your accommodation.
Taxi: definitely a good and comfortable option for families. There is a fixed price of 30€ to get from the airport to the centre or directly to your hotel. Make sure to go to the official taxi stops (white cars with red stripes on them). The ride is about 30 minutes depending on where your accommodation is and, of course, the traffic.
Rental cars: If you want the freedom of moving in and out of the city, renting a car is a great option. There are many car rentals in the airport, but the most common ones and with great reviews are Firefly or Budget. They have a wide selection of vehicles, so you can find a big and comfortable one for your family. The price may vary depending on the vehicle, brand and dates of your trip. Remember that you have to return the car to the same place you got it from.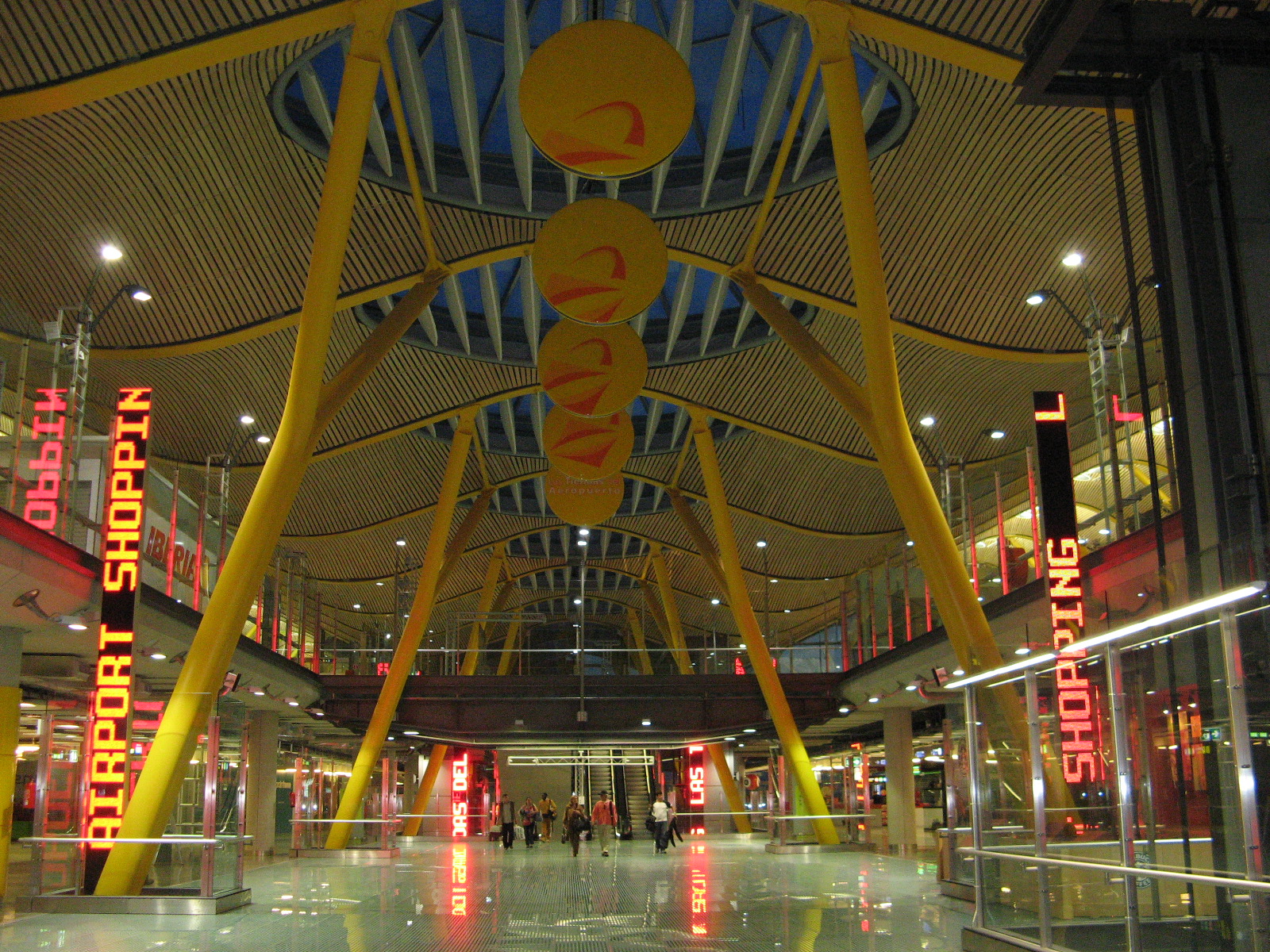 Last updated: 18th of April, 2023.