What to do in Granada for the best family trip
Published April 24 2023
Granada has nothing to envy from Spanish big cities, with its strong Arabic influence, a very unique personality and culture, it is definitely on the most beautiful places to visit from the country. It doesn't matter if it's Summer or the colder seasons, Granada has always something a special charm to it.
But before getting into the uniqueness of Granada, here are some Travel 4 baby tips to make your trip go smoothly:
Check and try to book everything before coming, such as tickets for Alhambra and so on. Lots of people, foreigners or from all around Spain, come to Granada to admire all it has to offer so it's better to have everything booked in advance.
This city is not as full of tourists as others from Spain, so it may be a good idea to learn some common and helpful Spanish words and expressions such as: Gracias (Thank you), Por favor (Please), ¿Dónde está…? (Where is…?), etc.
Wear casual footwear or sneakers, as the best way to go through Málaga is by foot.
Albaicín
 Definitely one of the most culturally strong neighbourhoods from Granada, with a history of Arabic influence and streets will catch your eye. An area meant for relaxation, your family can just walk around admiring the details on the buildings and the streets. There are lots of hills, so another great thing about this neighbourhood is that you can go on top to some nice viewer and see the city from a completely new and incredible perspective. In particular, there's the Mirador de San Nicolás (San Nicolás' Viewer). This viewer provides probably one of the best landscapes from Granada. From it you can see Alhambra and Sierra Nevada's mountain, definitely a memorable view that you will want to take a couple of pictures of. You can find it in San Nicolás' church.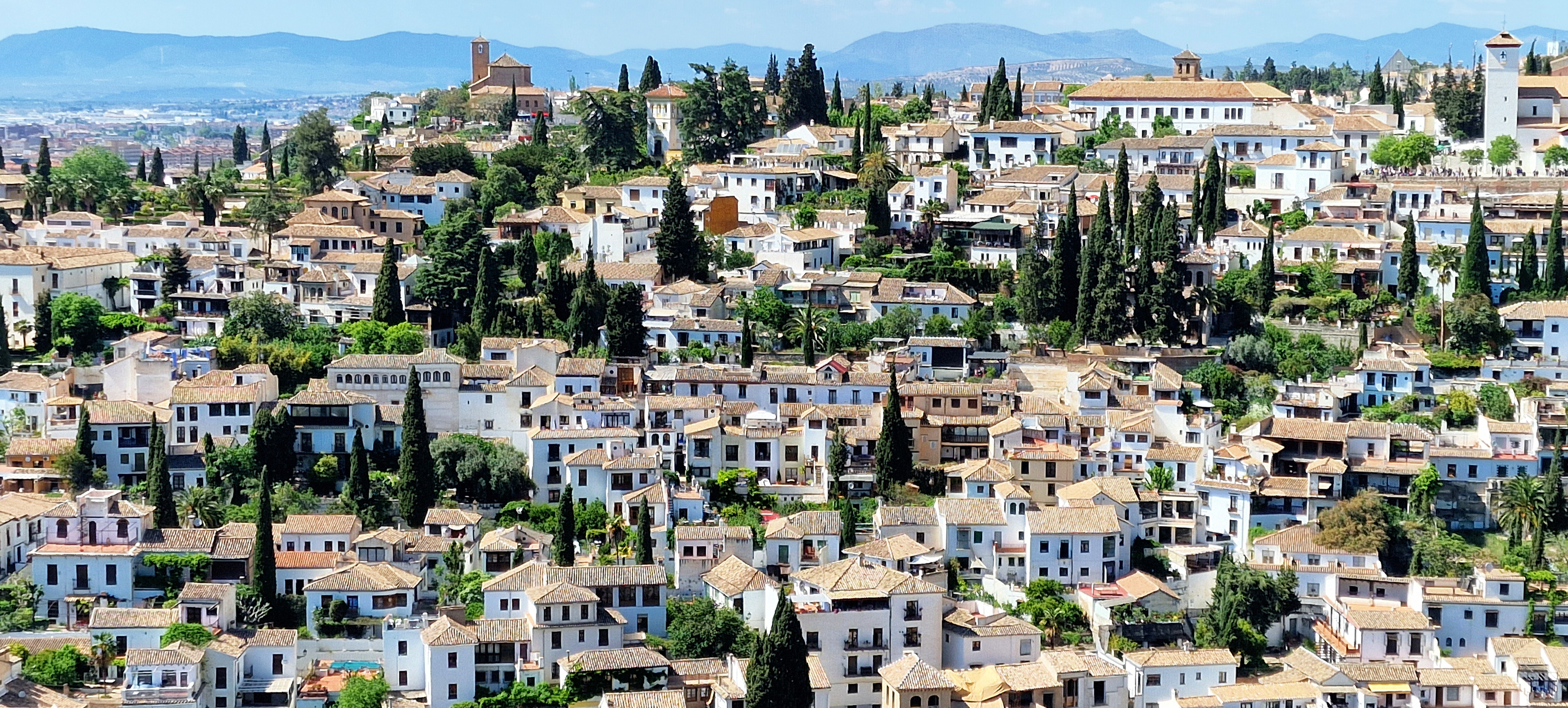 Alhambra & Generalife (tickets even one month in advance)
This beautiful Arabic palace and its gardens, the Generalife, are definitely something you can't miss out of when visiting Granada. They both have an incredible architectural value and are a wonderful experience as a family, just walking by its enclosures and admiring all the amazing details. You can get a general ticket to visit all the premises and it costs 19.09€ and for kids younger than 12 the entrance is free.
Travel 4 baby top tip: if your kid is in-between 3 and 11, know that you would still to book a ticket, although it will be free. We recommend booking your tickets even one or two months in advance your visit.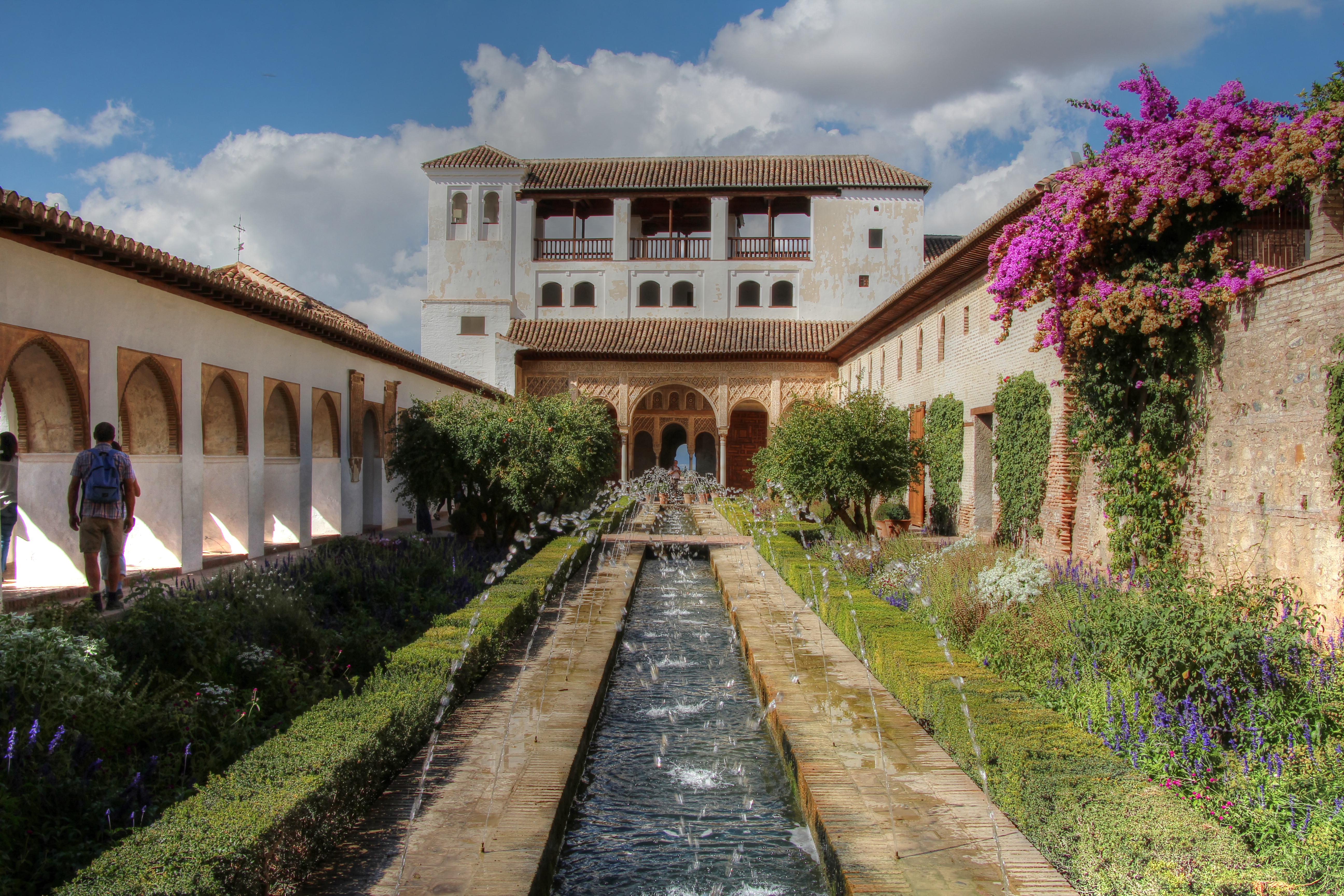 Carrera del Darro, Paseo de los Tristes (Path of the Sad Ones)
Carrera del Darro is a path alongside the river Darro, one of the most beautiful places to walk by in Granada – a great quality family time. By the locals it's known as Paseo de los Tristes though (Path of the Sad Ones), because it led to the cemetery. It has beautiful bridges that connect different parts of the city, eye-catching houses and buildings and just another perspective in which to admire Granada and all it has to offer.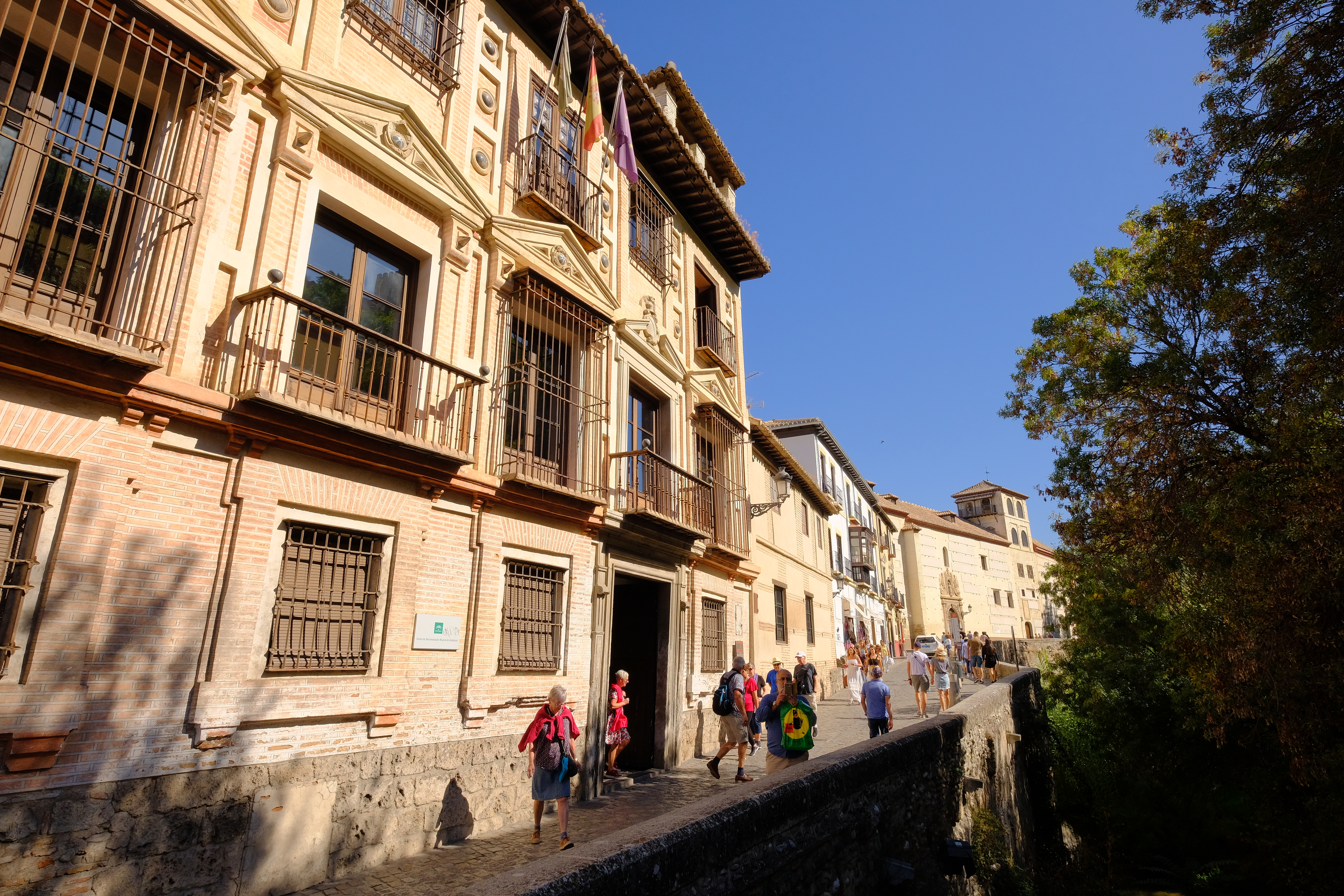 Cuevas Sacromonte (Sacromonte's Caves)
The Sacromonte neighbourhood is located right in front of the Alhambra and it's formed by different caves that were used as houses. It's definitely another side of the city that gives it that particular and strong personality – worth visiting in your family trip to get a complete view of all the aspects and culture that influenced the city.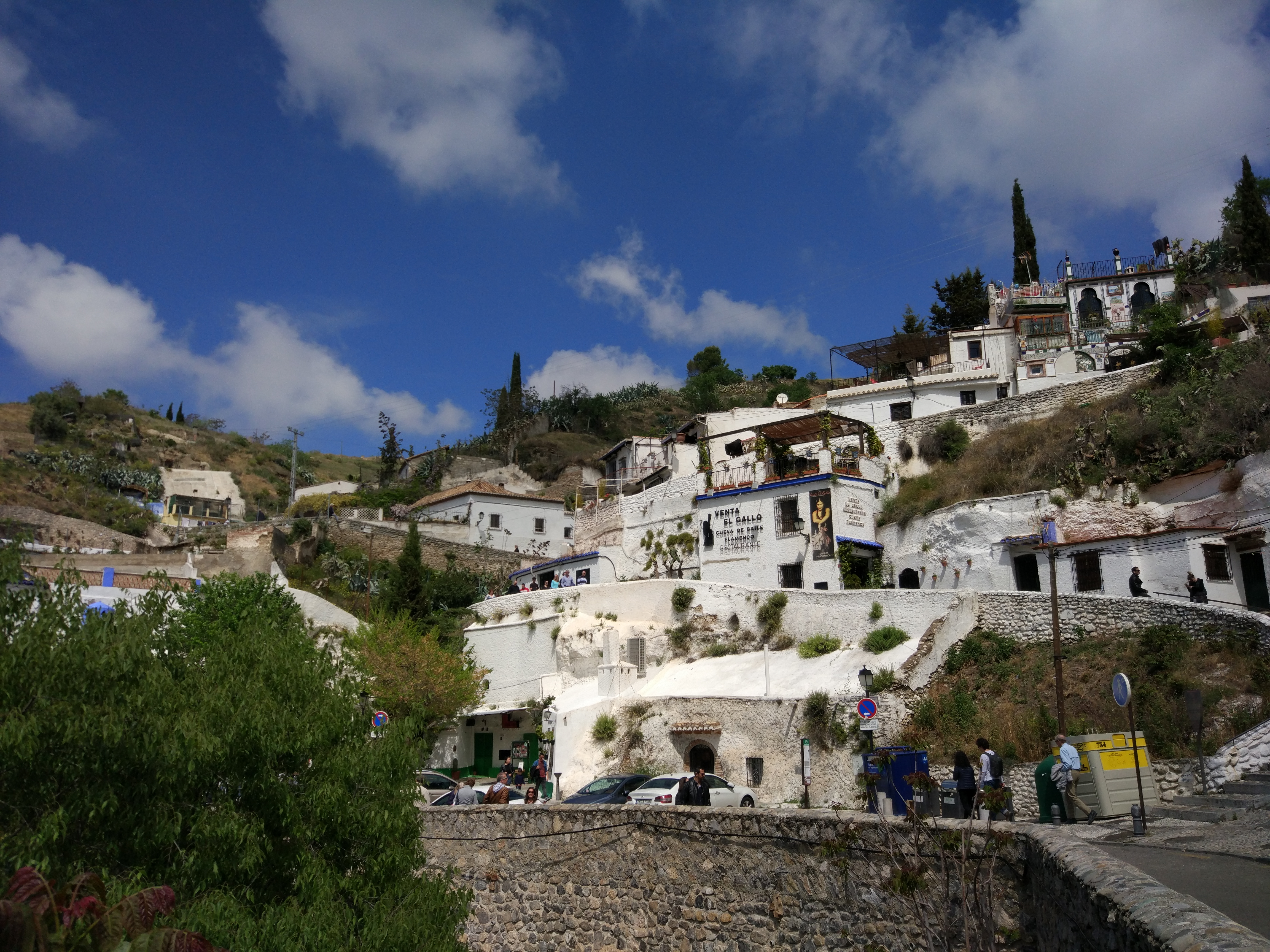 Last updated: 21st of April, 2023.