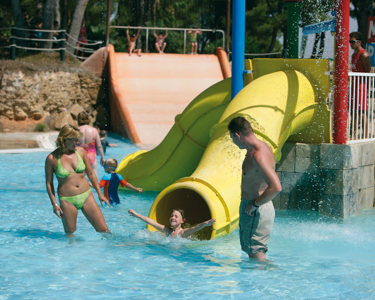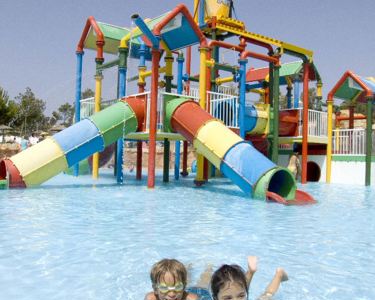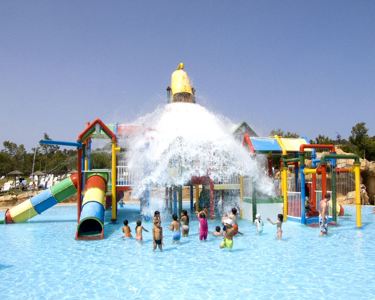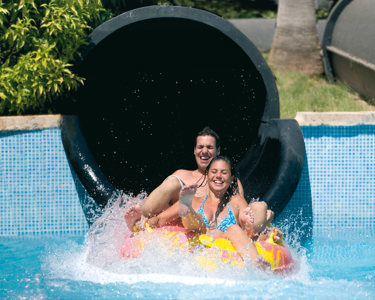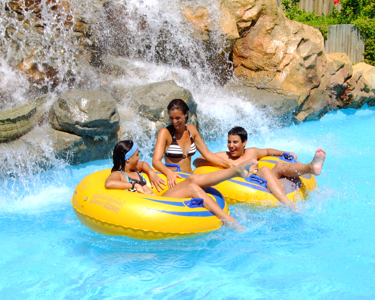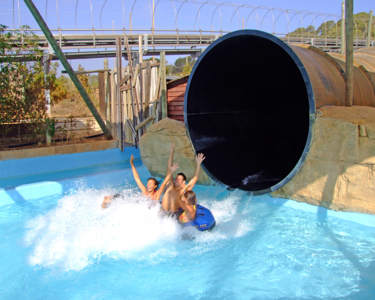 Western Park
A refreshing kind of fun for the entire family! All in this exciting water park in the outskirts of Magaluf, Mallorca.
It's especially built for families with small children and toddlers as it has great facilities, divided in three areas: Western Land, Indian Town and El Paso. All with areas available for kids of all ages and heights.
For babies, toddlers and small children
There are of course relaxing and more tranquil areas throughout the park with pools and waterfalls where you and your toddlers can happily play around with water.
For kids aged 3-7
An exciting colourful water slide called La Ponderosa is made in a kid-friendly length ending in a pool. There is also Daky Park with waterfalls, more slides and a kids' pool where your children can hop on top of a fun-designed bull that kids always love.
The Coyote Park is a mini theme park thought precisely for the younger members of the family where they will get to feel like cowboys and go down giant water slides. And to continue with the slides journey, there's El Álamo, an area with many different types of slides with some really fun designs where the entire family can go down together.
For the bigger kids (and grownups who still think they are kids!)
If you are looking for adrenaline, there is definitely a place for you in this park! There are taller and faster water rides such as The Beast, Crazy Horses, Boomerang or more where you and your older kids will get to have the most fun!  
How to get there
Want to use local transport? If you are staying in the city of Palma, there's the 106 bus that will leave you 10 minutes away from the park.
Alternatively, a taxi might be quite expensive so always check with your hotel on what options you have available. Do you have or are you thinking of renting a car? This is your ideal time, you can use a rental car as it's a 20-minute drive to the south from Palma. There are parking facilities available that cost 5€. 
Travel 4 Baby's top tips
You can't take your food into the park. There are several restaurants throughout the park.

The floor can get very hot in summer, so pool shoes are advisable especially for the kids.

Buy the tickets online for a cheaper price than on the day at the box office.

Remember to wear sunscreen to protect yourself from the heat.
Youth Ticket

5 - 10 Years

Infant Ticket

0 - 2 Years