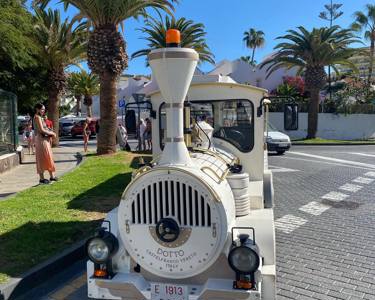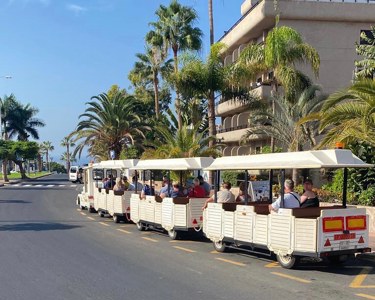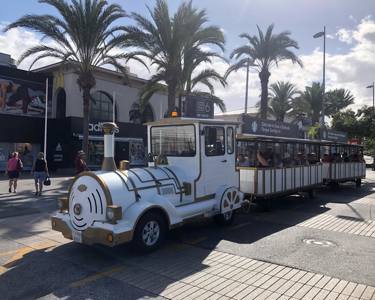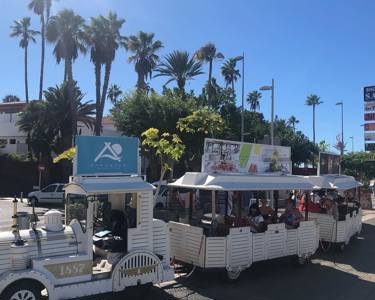 Touristic Train Tenerife
Most resorts in the world have "Noddy Trains" running through the local resorts and Tenerife is lucky enough to have 3 different ones!
Kids seem to love them and it's also a fun way to get around the resort.
The tour lasts about an hour and there are often 2 or 3 stops. They are circular routes which means they finish at the same point that you were picked up from.
You can jump off the train to sight see and hop on again later in the day to continue the rest of your circuit if you wish. The train passes by the same stops every hour during the day.
All Train Journeys start at these Stops on the hour, every hour betwenn 10:00 - 20:00
Here you can find where they start.

Av. Rafael Puig Lluvina, 2, 38650 Playa de la Américas, Santa Cruz de Tenerife


Av. de Bruselas, 13, 38660 Costa Adeje, Santa Cruz de Tenerife

 
Piramide de Arona, Av. Las Americas, s/n, 38660 Playa de las Americas, Santa Cruz de Tenerife
TICKETS ARE PURCHASED WHEN BOARDING.
Travel 4 baby's top tips
Take snacks and drinks for the kids
Suncream and sun hats recommended
Tour only lasts an hour so perfect for those with small children
Child Ticket

Ages 0 to 11