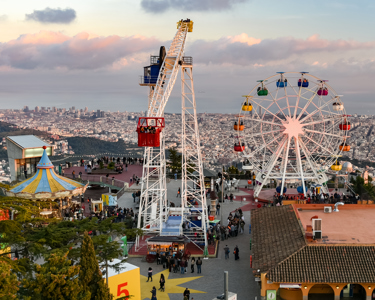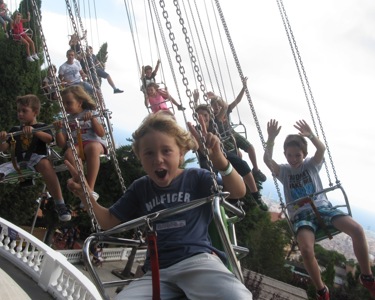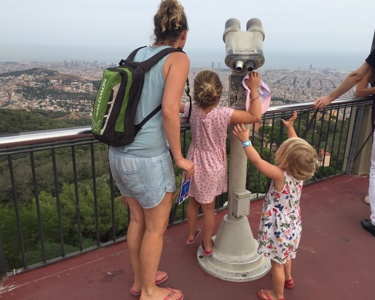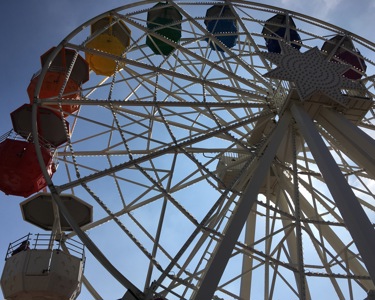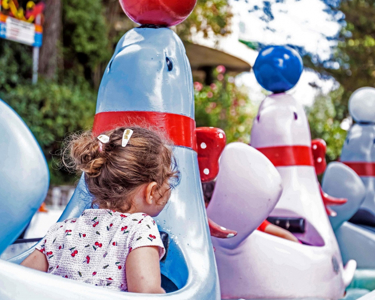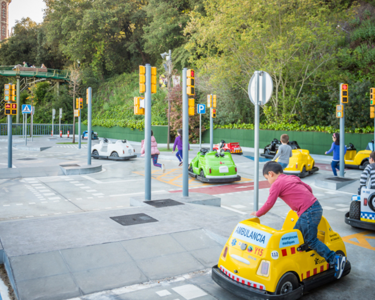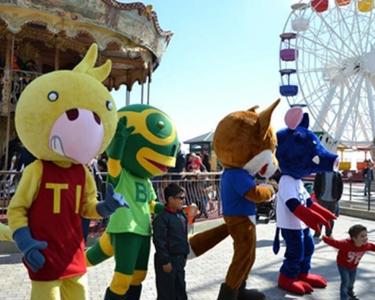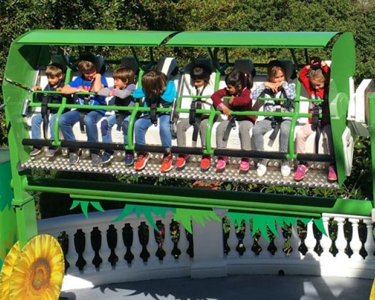 Tibidabo
A theme park for the little ones and the not so little ones, situated at the very top of the city. A wonderful way to spend the day as a family, with rides for every age group, from heights of 0-90 to higher than 120cm.
What can you expect?
The park is a mountain itself, as there are 6 different levels with a wide variety of rides, good family-friendly restaurants, incredible views of the city of Barcelona and even an observatory: definitely worth staying after the sun sets and paying a visit to watch the stars so your kids can also enjoy a nice astronomy lesson to complete the fun!
How to get there
To get there from the centre of Barcelona takes just about 30 to 40 minutes and there are several public transport options. We recommend you to take the L7 metro line to Av. Tibidabo, then the 196 bus and in 6 stops you will be in the surrounding areas where you can take the cable car.
Travel 4 Baby's top tips
You can't get water or food inside the park. There are stores and restaurants inside it.

Get there early in the morning for a much shorter queue.

A change of clothes is a good option as well as you can get wet from some rides.

We recommend you to bring sunglasses and sunscreen and even a hat to avoid getting sunburned.
Child Ticket

90 to 120 Cms