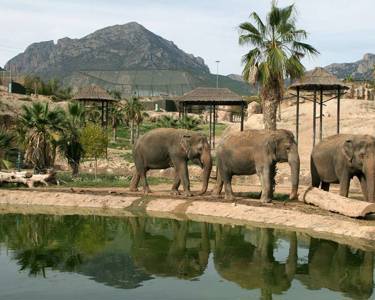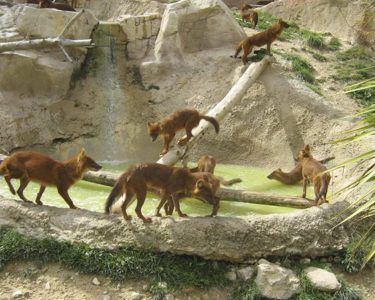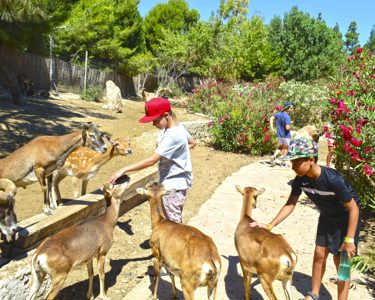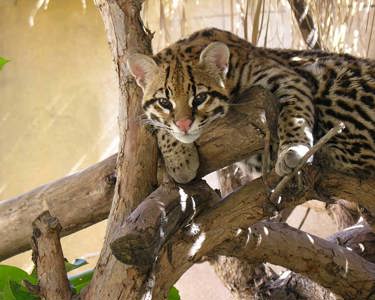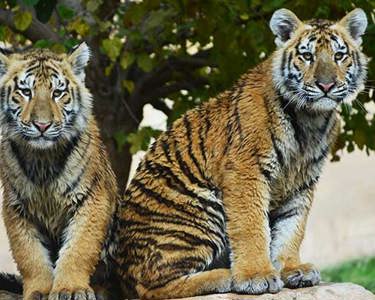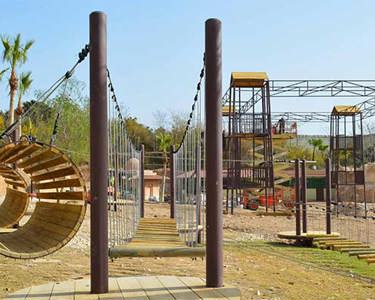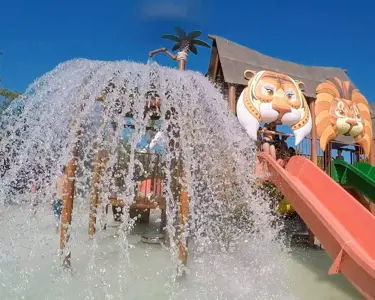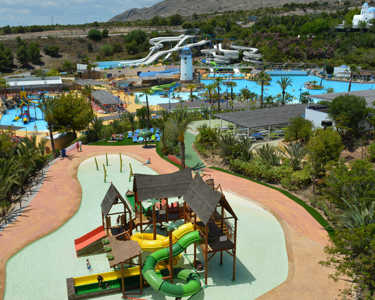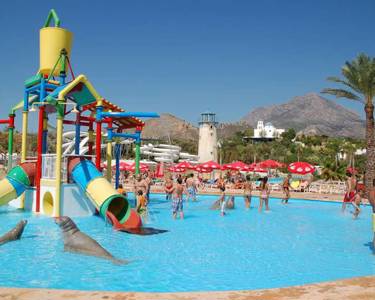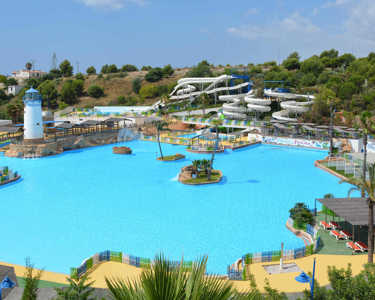 Terra Natura Zoo and Aqua Natura Benidorm
A wonderful water park to spend an amazing day out with your kids! There are rides thought for children of all ages and heights.  
The park is located in the outskirts of Benidorm, not that far away from the centre.
What can you expect?
1. Aqua Natura
There are many different activities designed especially for the little ones, such as: Mermaid School where they can turn themselves into actual mermaids or mermen, the Ohana Splash zone with different waterfalls and baby friendly slides, To Neró Kaló for a nice kids' pool with more slides and waterfalls and more!
There are other rides such as: Kamikaze, the fastest water slide in the park; La Cresta, a slide-rollercoaster that is 15 metres high and will get you down at a high speed; Speed Hole, another of the highest water slides inside the park that ends up in a pool. Find out all these wonderful rides and some more and have the best day out as a family!
2. Terra Natura Zoo
Many different species from all around the world, the most fun family day out with the kids! From friendly donkeys to incredible snakes, tigers, elephants and jaguars, the zoo holds lots of animals to entertain the little ones.
How to get there
A taxi might be a good option as it's a 10-minute ride. Always check with your hotel on what options you have available as they will use reputable companies. Do you have or are you thinking of renting a car? You can use a rental car. There are parking facilities available within the park area.
Travel 4 Baby's top tips
Book online to secure your place, as during busy periods it may not be available on the day.
Book with us to pay through a reliable and trusted company.
Buy the excursions combined at a cheaper price than separately. 
We recommend you bring sunglasses and sunscreen as the Sun can get pretty hot around the area.
The floor can get very hot in summer, so pool shoes are advisable especially for the kids as there are water rides as well.
1 Day Combined Entry Ticket
Adult Ticket

13 - 59 Years

Child Ticket

4 - 12 Years

Infant Ticket

0 - 3 Years
2 Days Combined Entry Ticket
Adult Ticket

13 - 59 Years

Child Ticket

4 - 12 Years

Infant Ticket

0 - 3 Years
1 Day Combined Entry Ticket with Meal
Adult Ticket

13 - 59 Years

Child Ticket

4 - 12 Years

Infant Ticket

0 - 3 Years