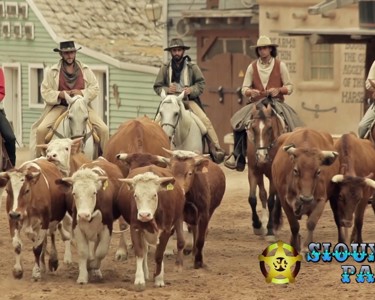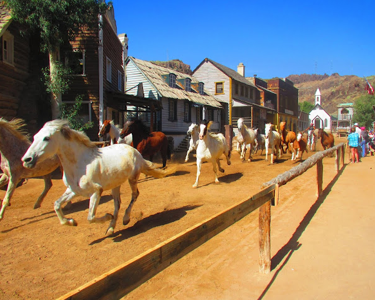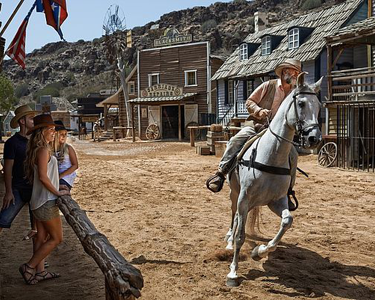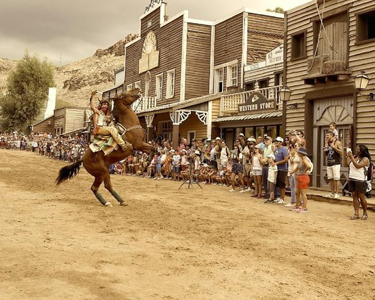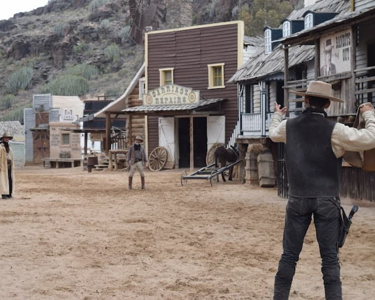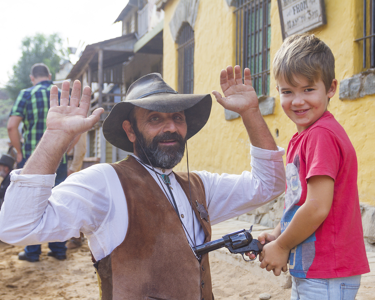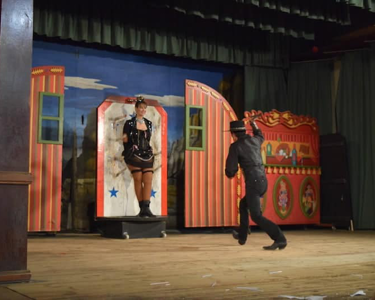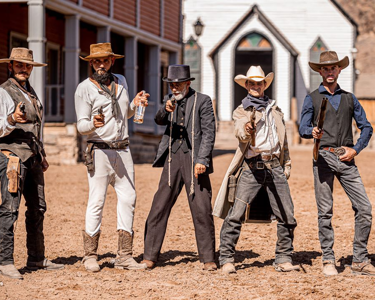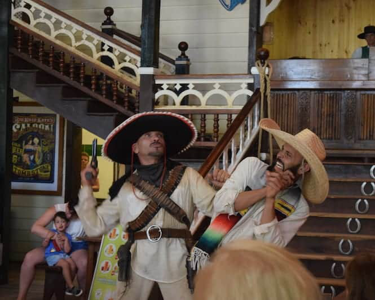 Sioux City Park
Sioux City
Scream Yeehah as you step back in time into your own Spaghetti Western at the action packed, exciting Sioux City!
With the dusty, sandy floors, old buildings and saloon doors you really feel as if you have been  transported back into the Wild West in 1857. What kid doesn't want to play cowboys and Indians? (Big kids probably even more so).
Sioux City was originally built in 1972 as a film set for Western Movies. Now, ordinary people can visit and be entertained and amazed. Walk down the dusty streets, through the saloon doors and watch out for exciting events happening around every corner.
The place is really interactive with great audience participation. Watch out for the bank robbery, the gun fights and the stand off between the local sherif and the bandits.
There is even a small zoo with cows, chickens, crocodiles and horses. Children can even have horse and pony rides inside the park.
Food is served at the venue for an additional charge. During the week it's burger time while over the weekend you can enjoy an authentic Western BBQ. Children's meals are also provided.
The good thing about Sioux City is that it isn't ginormous so you can get around the place in a few hours, which is a bonus when travelling with kids. Sioux City offers really good family fun and excitement with something to keep everyone happy.
Travel 4 baby's top tips:
Make sure you arrive before 11am so you don't miss any of the shows. The park opens at 10am
A bus transfer can be booked from some areas in the South of the Island.
You can get around the park within a couple of hours
Keep in mind, at times there may be loud bangs, so if you have children who are scared of loud noises, take sound blocking headphones or just be prepared
Taxis from the south are not too expensive or there is parking at the park
Take suncream, sun hats, water and some money for souvenirs
TOP TIP- because the floor is sandy it can be a little difficult to push a buggy. If this is the case, pull the buggy backwards instead. It's always easier pulling a buggy backwards in the sand!
Child Ticket

2 - 12 Years

Infant Ticket

0 - 1 Years