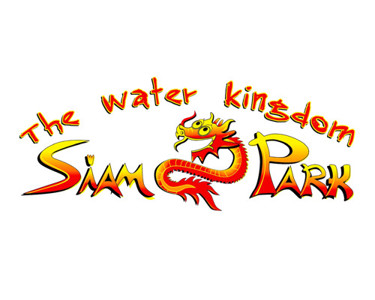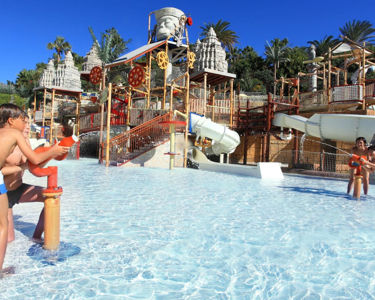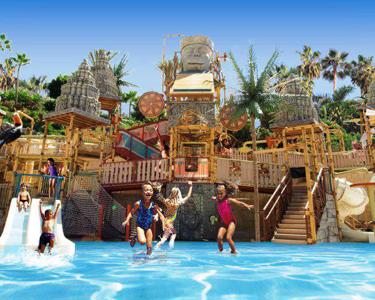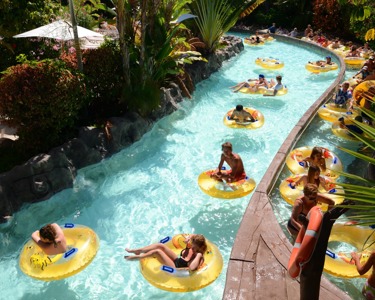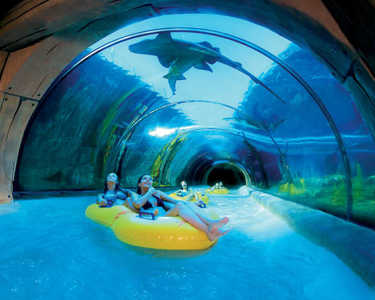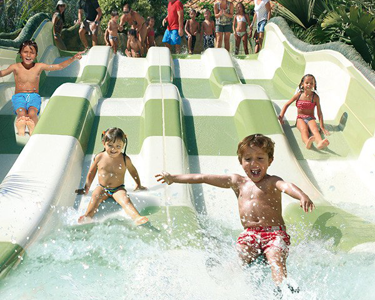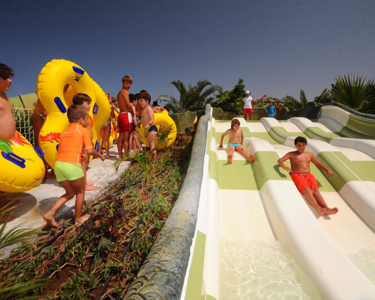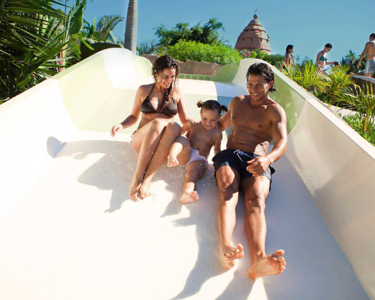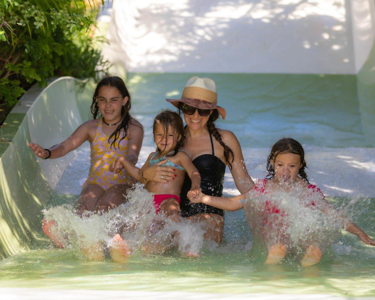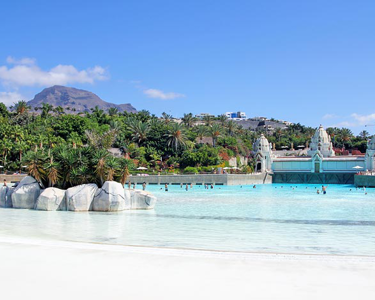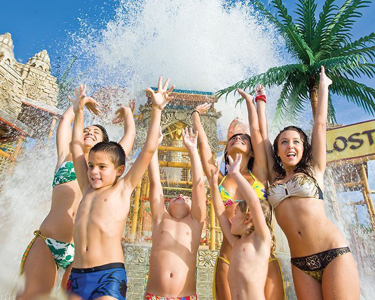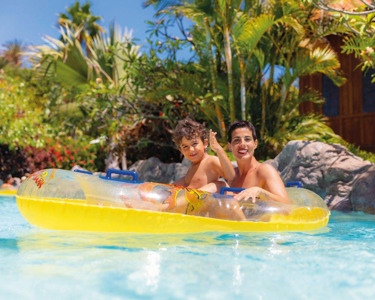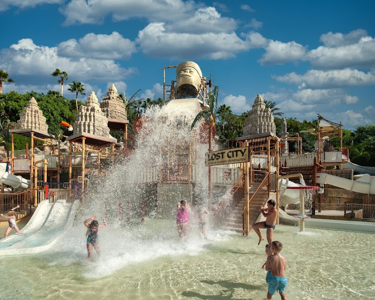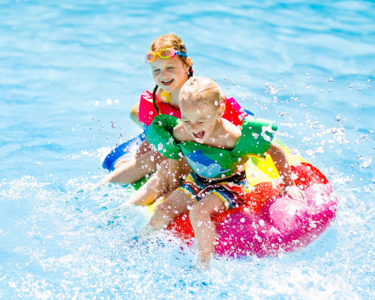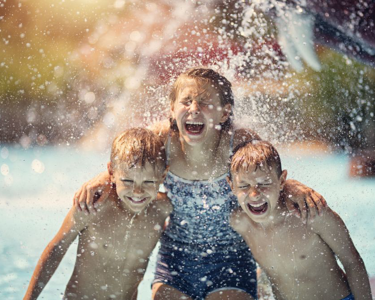 Siam Park The Water Kingdom
Siam Park - The Water Kingdom
Siam Park is the number one attraction for families in Tenerife!
With something to suit every age group, Siam Park creates holiday memories that will last a lifetime.
Siam Park has families in mind…
Plenty of shade with hundreds of free parasols throughout the park
Children's pools heated in the winter
Shallow waters
Several specific areas for children
Free life jackets included
You can take fruit, water and baby food into the park. If you need anything to be stored or refrigerated, they can for the small fee of 3 euros
Baby changing facilities throughout the park
For children aged 0-6
If you have babies, toddlers or small children, Coco Beach is absolute heaven! At the far-left hand side of the park you will find this family paradise. The water is so warm and shallow with gentle waves throughout the day. Toddlers can paddle while you relax on a sun lounger watching their little smiling faces. Take a bucket and spade so the kids can dig in the special non-stick sand while you chill out in a hammock or even one of the Balinese beds.
Right beside Coco Beach you will find the Bodhi Trail. A treetop adventure park with bridges, obstacles and spraying water fountains. Your children will feel like real life explorers!
There are 3 separate, specific areas for children within the park.
The Lost City - with 15 mini slides, towers, bridges, obstacles and much more, your children will disappear into a world of make-believe pirate adventures.
2 Baby Slides - located right next to the Lost City, you will find 2 slides and a small pool that is nice and warm where your little ones can go down on you knee. You are never too small to enjoy a slide at Siam Park.
Sawasdee - an area with mini versions of some of the park's bigger slides!
For those over 110 cm
Siam Park has many attractions that even small children can enjoy with their parents, such as the crazy, winding Jungle Snakes or the bumpy Mekong Rapids! Race against your family members on the fast Naga Racer or cruise down the Mai Thai River where several surprises await!
 For those Over 125cm
Siam Park doesn't forget about the parents! Sneak away and beat some of the queues as a single rider while the other parent watches the kids! Alternatively, treat the older children to amazing family thrills by whizzing down attractions such as the blood thirsty Dragon or the bubbling Volcano.
Experience the sensational Singha or the crazy Kinnaree, or for the truly brave, why not hurtle down the Tower Of Power at 80km per hour!!!!!
Siam Beach is another great place for families to gather with stunning white sands, bars and restaurants galore and the incredible Wave Palace with record breaking 3-metre-high waves!
With graduated waves, young children can paddle while the older kids can venture deep.
Siam Park is the kind of place that makes a family's dreams come true! With something to suit all ages and the exceptional way in which they cater for all the family's needs, Siam Park is without a doubt the number one attraction for families traveling to Tenerife!
Travel 4 Baby's top tips -
Turn left after entering the park for the quieter Coco Beach (perfect for young children) Also, the lines for the lockers are shorter there in high season.
The floor can get hot in the summer so pool shoes for kids are advisable
Free bus available from several destinations in the South of Tenerife several times a day.
Upgrade your tickets with both all-inclusive fast pass tickets and premium options including food vouchers, lockers and towels.
Book Loro Park at the same time as booking Siam Park (Twin Ticket) so you receive a €10 per person discount and also then children under 6 go free!!!