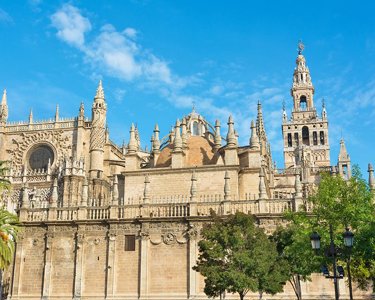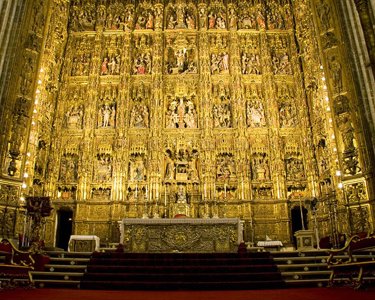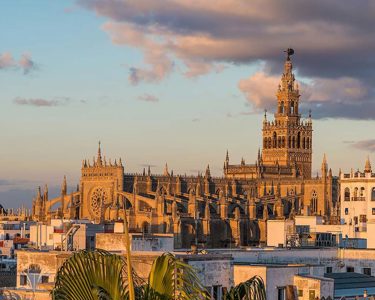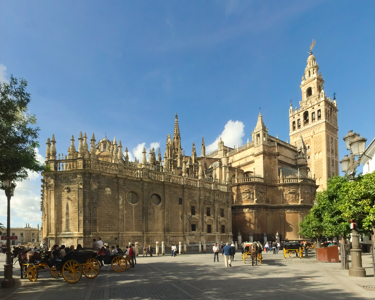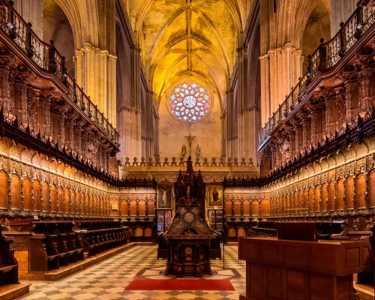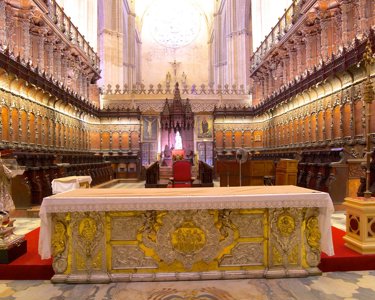 Seville Cathedral
Get an interesting and entertaining guided tour of one of the most important landmarks in Sevilla – what better way to visit the city as a family?
What can you expect?
Considered the biggest Gothic Cathedral in the world, Cathedral of Sevilla's Saint Maria is such an important monument within the city. It's where Cristobal Colon's grave lays (America's discoverer) and it also has La Giralda attached to it, the most emblematic building of Sevilla. On the top of it, you can see the entire city and its beautiful colours. With this guided tour you will get an in-depth view of the building's history and all the interesting facts that make this landmark incredible to see.
The Cathedral is located about 10 minutes away from the centre, a beautiful walk to experience the historic neighbourhood of Sevilla. You will find it at "Av. De la Constitución" street.
Travel 4 Baby's top tips
Book online to secure your place, as during busy periods it may not be available on the day.

Book with us to pay through a reliable and trusted company.
Skip-the-line Guided Tour
Youth Ticket

8 - 12 Years