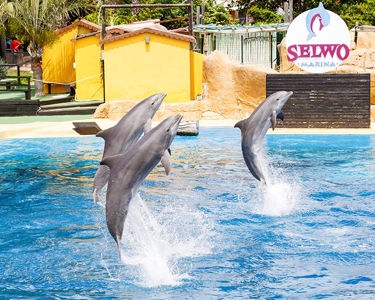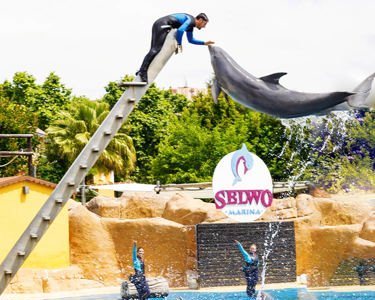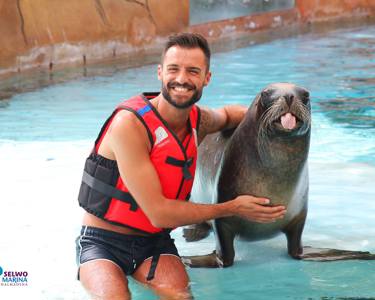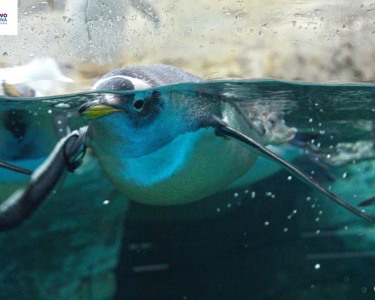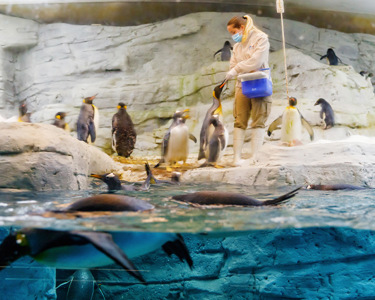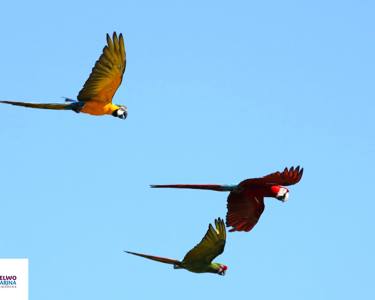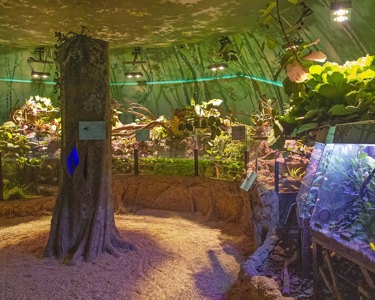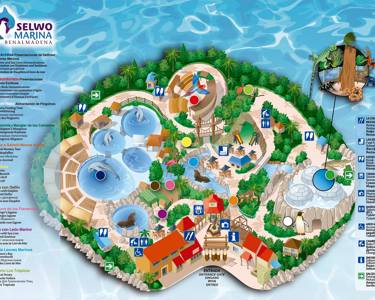 Selwo Marina
Spend the day in Costa del Sol, Benalmádena, admiring the beautiful dolphins and many other exotic species – the best family and kid friendly excursion!
What can you expect?
In Selwo Marina you and your kids will get the chance to meet some friendly Dolphins, Sea Lions, King and Magellanic Penguins, Red Flamingos, Caimans, Green Basilisk, Red Piranha, exotic birds as well and more. There are several areas, each with impressive and incredible species you can meet while exploring the different ecosystems they live in.
How to get there
The park is located next to "Parque de Paloma" in Benalmádena, one of the most beautiful towns in Costa del Sol. If your accommodation is there, it's a nice walk from the centre.
Want to use public transport? If you are staying in Málaga you can take the C1 train and stop at "Benalmádena – Arroyo de Miel", you will be 10 minutes away from Selwo Marina. From Marbella, you will need to take two transports, the Avanza L-531 bus to Fuengirola's Terminal and right there at the train station take the C1 train to the stop mentioned before "Benalmádena – Arroyo de Miel".
Alternatively, a taxi might be quite expensive if you are not staying in Benalmádena. Always check with your hotel on what options you have available as they will use reputable companies. Do you have or are you thinking of renting a car? This is your ideal time; you can use a rental car. There are public parking spots around the area.
Travel 4 Baby's top tips
Book online to secure your place, as during busy periods it may not be available on the day.
Book with us to pay through a reliable and trusted company.
Don't wait in line and enjoy this incredible family adventure right away!
Adult Ticket

11 - 65 Years

Child Ticket

3 - 10 Years

Infant Ticket

0 - 2 Years