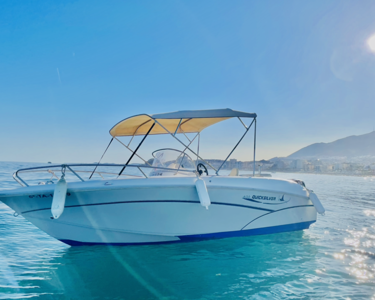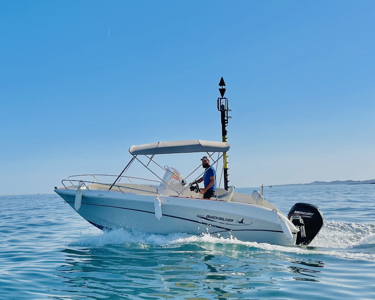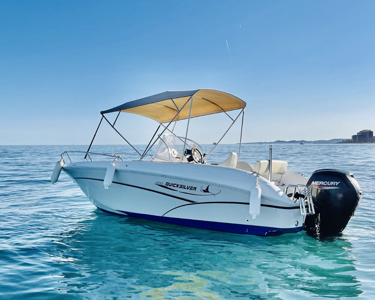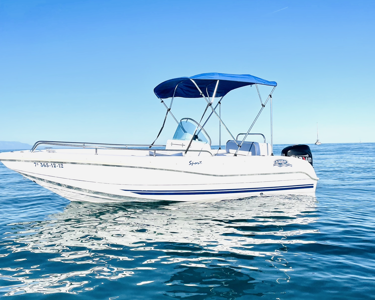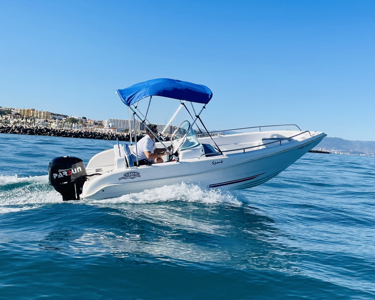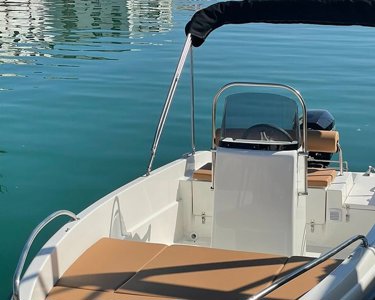 Rent a Boat without a License
Set sail and feel the freedom on navigating alongside your loved ones through the gorgeous sea of Costa del Sol and Málaga, feel the breeze in your face and make the most magical memories with your kids!
What can you expect?
You can select the time you want from 30 minutes to 4 hours. Get away from the city and meet the friendly family of dolphins swimming at sea, experience the sunset from an amazing point of view and live this wonderful adventure as a family. There is a music system included in the boat, bring your food and drinks and have the most magical picnic ever!
How to get there
The meeting point may vary depending on the option (time of activity) you choose, but they are all located in Benalmádena's port area.
To get to Benalmádena you can take the public transport, the Avanza L-302 and L-304 will leave you near the port and it will take about 45 minutes from the centre of Málaga.
Alternatively, a taxi might be quite expensive. Always check with your hotel on what options you have available as they will use reputable companies. Do you have or are you thinking of renting a car? This is your ideal time; you can use a rental car. It will take you about 30 minutes to get to the port of Benalmádena. There are parking facilities available around the area.
Travel 4 Baby's top tips
Buy the tickets online for a cheaper price than on the day at the box office.
Price is based on 5 people sharing
Boat Rental

1 to 5 Passengers
Price is based on 5 people sharing
Boat Rental

1 to 5 Passengers
Price is based on 5 people sharing
Boat Rental

1 to 5 Passengers
Price is based on 5 people sharing
Boat Rental

1 to 5 Passengers