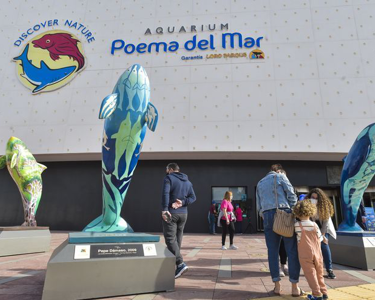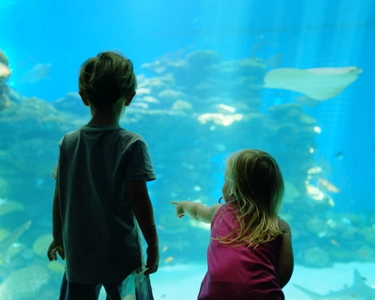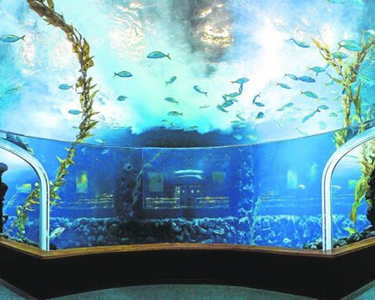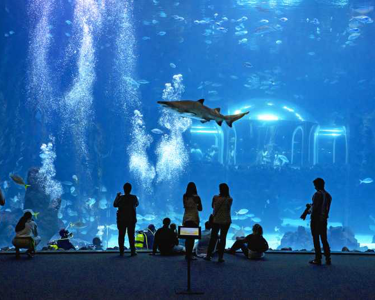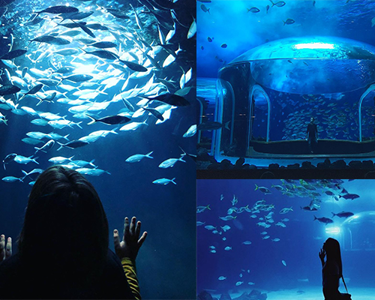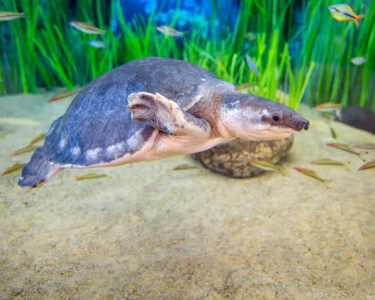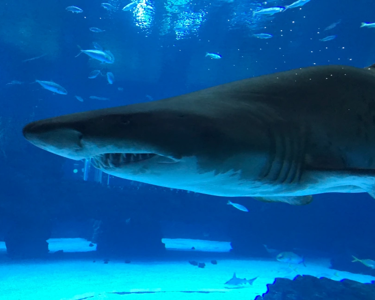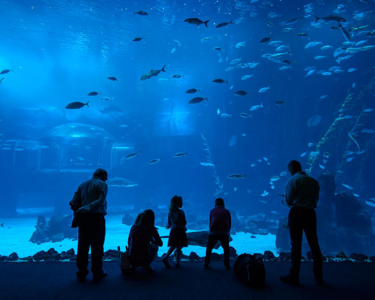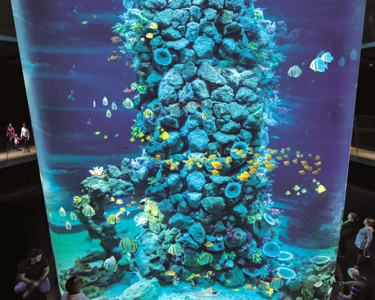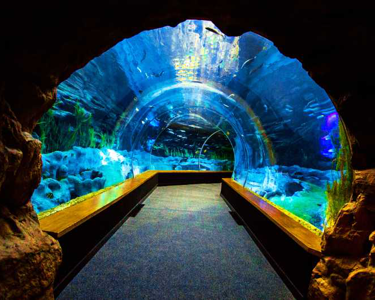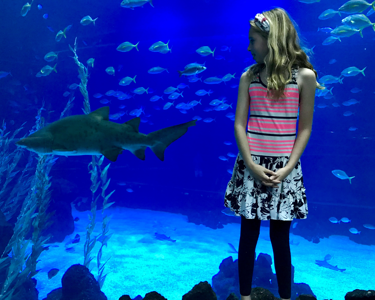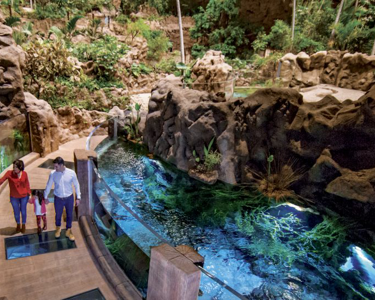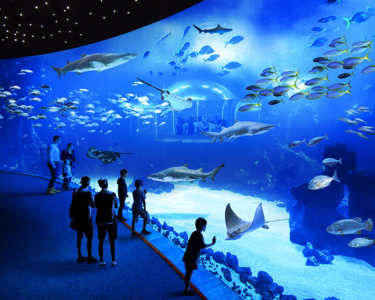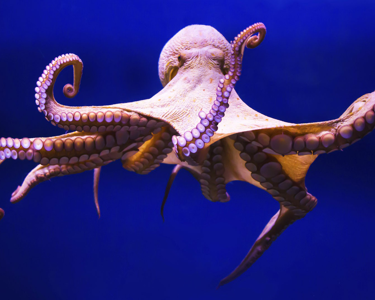 Poema Del Mar Aquarium
Poema Del Mar
Who will find Nemo in this incredible underwater adventure land?
Visitors are calling this spectacular new aquarium one of the best they have ever seen.
The literal translation of Poema Del Mar is 'Poem of the sea'. It's easy to see why as you get lost in the verses and transported into an amazing underwater experience.
The aquarium is divided into 3 main areas;
The Jungle is exotic and enables you to come face to face with creatures such as turtles and crocodiles.
The Deep Ocean is home to the largest viewing window in the world. An incredible 36 metres wide. The whole family will be mesmerized for hours. Keep your eyes peeled for the scary sharks!
The Reef Beach is beautiful and really transports kids into the magical world of 'Finding Nemo'. They can even crawl through a tunnel and feel as though they are side by side with the fish.
You will find over 300 species of marine life, feel like you are passing through several continents and discover some of the most fascinating ecosystems the world has to offer. All under one roof! Audio guides are also available.
Poema Del Mar is the perfect choice for people with young children. You don't need to spend a whole day there, a few hours will be fine. It's easy to fit in around your child's sleeping patterns and also handy for children with a low attention span. There are ramps all around with easy access for push chairs. There are baby changing facilities throughout as well.
You will find a snack bar and cafe inside and for an extra treat you could book a table in the Nestor Restaurant. The tables are situated right next to the large viewing window so you can watch all the marine life whilst you eat. It's a great way to occupy your little ones during a mealtime!
Travel For Baby's top tips:
Under 3's are free of charge
You can get 3 hours free parking at the nearby shopping centre or you can pay 4 euros for the entire day.
The aquarium is located very close to both the Port and the Science Museum,so if you wanted to visit more places in the same day it is easy to do so.
The aquarium is owned by the same people that own Siam Park and Loro Parque on the neighboring island of Tenerife, so if you are planning on Island hopping at all, look into buying Combi Tickets. This may save you quite a bit of money.
Skip-the-line Entry Tickets
Child Ticket

4 - 11 Years

Infant Ticket

0 - 3 Years