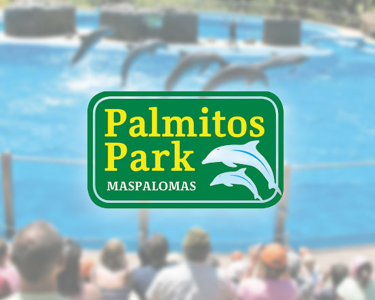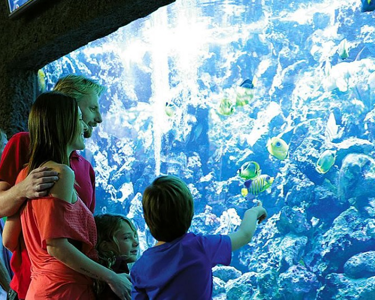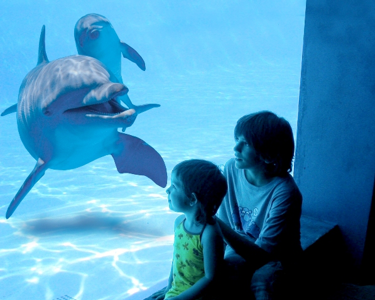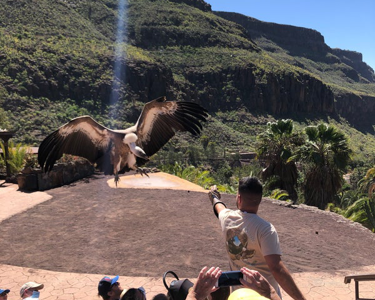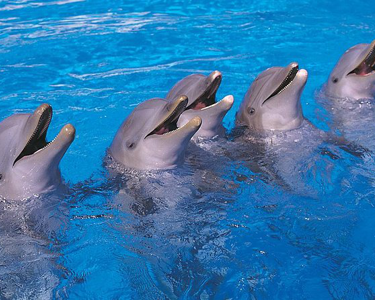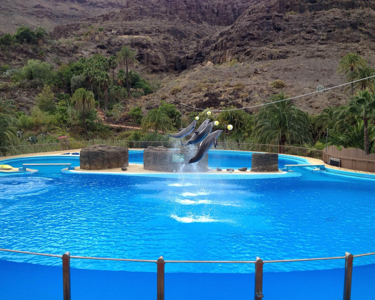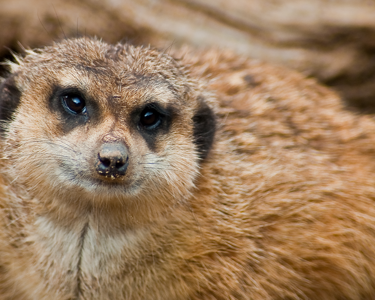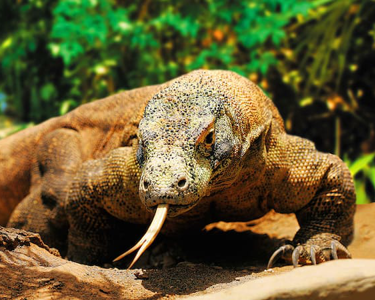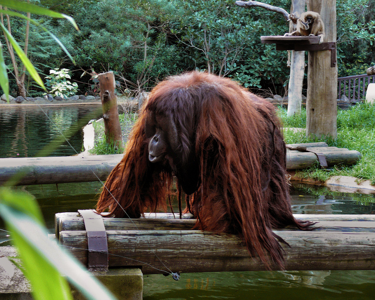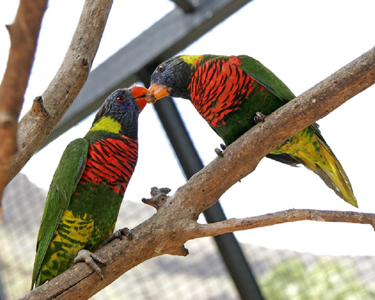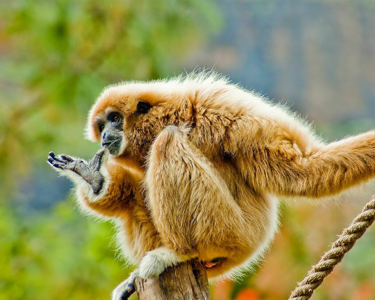 Palmitos Park
Palmitos Park, Maspalomas
Set in a beautiful location surrounded by palm trees, exotic plant life and stunning views, Palmitos Park is not only a great place to visit animals in Gran Canaria, it is also a tranquil space to enjoy the surrounding nature. There are beautiful gardens and also a tropical lake inside the park which is home to some surprising creatures.
Palmitos Park is a great place for families to visit. Let your little zoologists loose to discover surprises around every corner.
Some of our favourites include; The Komodo Dragon that stands at an incredible 3 metres long, weighing around 90kg, the giant turtles and the spectacular feathery peacock!
The Dolphin Show
The dolphin show is exciting and thrilling to watch. They perform some incredible tricks such as dancing, jumping and playing with balls. You can cheer and clap away whilst you sit back and enjoy.
The Bird of Prey Show
Be sure to duck down as these amazing birds fly right above your heads. Their wing spans are breathtaking and a real sight to witness.
There are also lots of exotic birds around the park and even a fun parrot show.
The Aquarium
Find Nemo, Dory and friends in the beautiful aquarium inside the park. You will see vast marine life here and have fun naming the different fish that you see.
The Reptile House
A strong favourite at the park with giant turtles and huge scary snakes hiding within.
The Island of Primates
This is a must see with animals such as meerkats, wallabies and aardvarks roaming around.
The Butterfly Park
Butterflies are always a favourite with kids, especially babies. Watching them flutter away can be a mesmerising experience. All the different colours are also a good stimulation for baby's brains.
The park is a great experience for families and as it isn't that big, you don't need a whole day there. This is great if you have children with a low attention span or children that need an afternoon siesta.
Travel 4 baby's top tips
Make sure you take sunscreen and caps as when you are watching the shows there is little shade
The food inside can be a little pricy but good news, you are allowed to take in your own food and drink and there are little picnic areas dotted around.
There is free parking at the park
Why not combine your ticket with an Aqualand ticket  to save a little money and have two great family days out
Look at family tickets to save a few pennies.
Child Ticket

5 - 10 Years

Toddler Ticket

3 - 4 Years