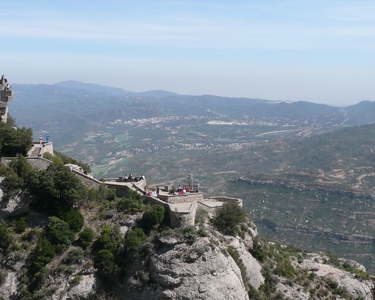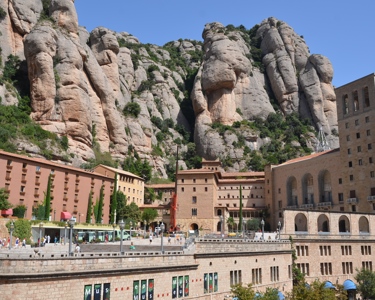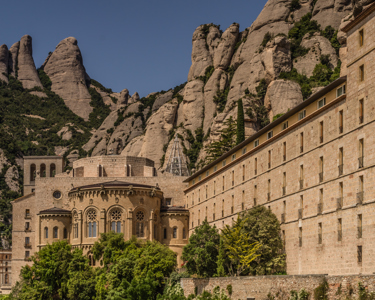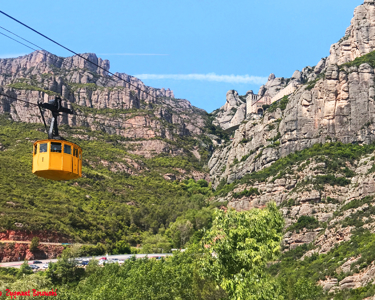 Montserrat Tour
This mountain is known all over the world for its unique shape and the monastery located inside the mountain itself.
We love to visit it as a family for a nice day out in nature, seeing one of the most magical views of Barcelona's region. Accessible for toddlers and kids of all ages. 
What will you see?
Once you get out of the cable car, the picturesque tour begins! First you will get to see the monastery and the surrounding area and it won't leave you indifferent – its details, history and architecture are incredible. Then, there's a walking route to see all the beautiful spots where you can appreciate the view and amazing landscape – you will definitely want pictures!
The tour ends with one of the oldest children's choirs in Europe, but we also love to go to the outside area afterwards to the nice stands where they sell some typical and organic cheeses from the region – a nice and delicious souvenir.
If you get the full-day tour you will get to see more picturesque spots and a more in-depth tour of the monastery and all of its history.
How to get there
From the city of Barcelona, take the R5 in Plaça Espanya to Manresa-Baixador. It's about an hour trip. There you just need to take a 15-minute cable car.
Travel 4 Baby's top tips
Wear casual footwear or sneakers as it is a walking tour.

There are water fountains in the area if you want to fill your water bottle and stores to get snacks as well.

We recommend you bring sunglasses and sunscreen as the sun can get pretty intense.