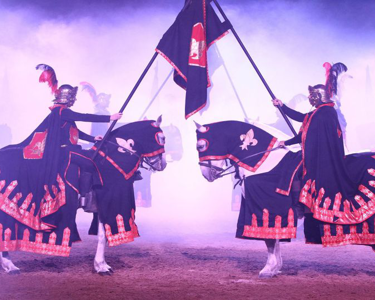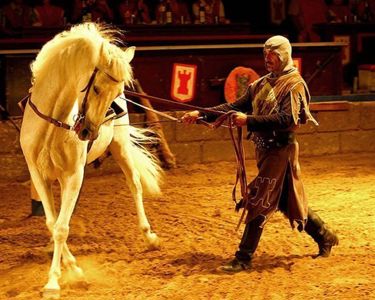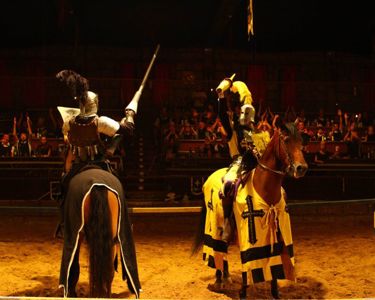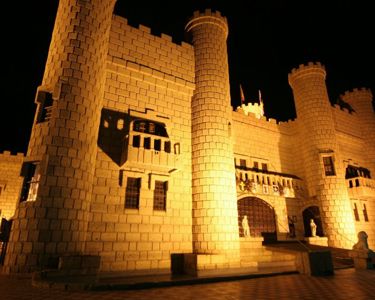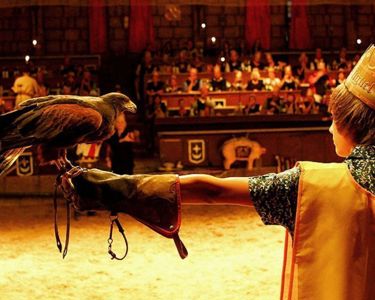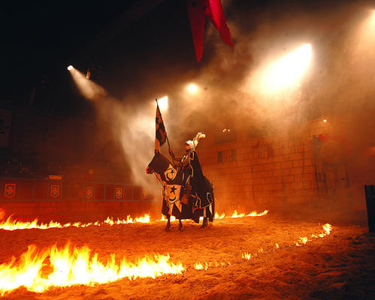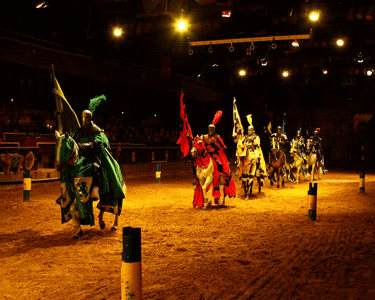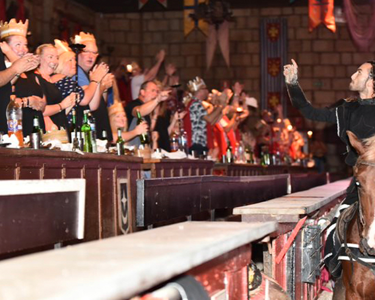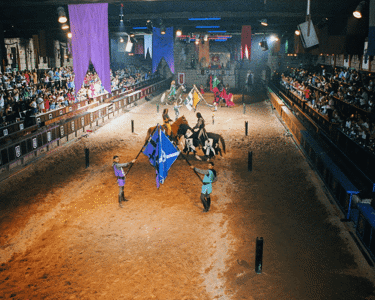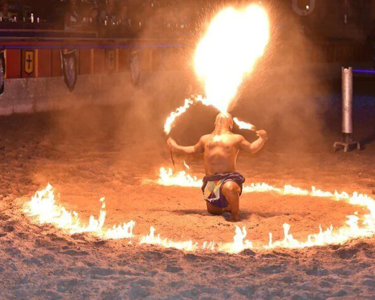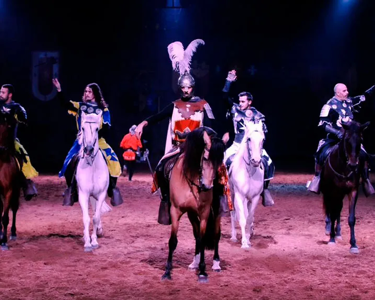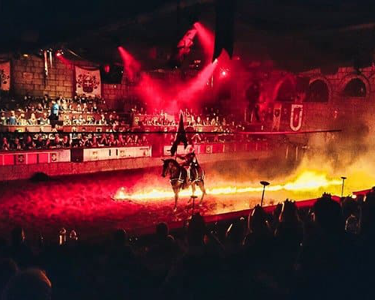 Medieval Night
Medieval Night
The number one-night show for Families in Tenerife!
Step back in time into a world of knights, jousting, feasting and cheering at Tenerife's famous Medieval Castle!
As you arrive at the huge, grand castle you are met by the knights on horseback. They hand you a coloured bib and that colour will represent the knight you will be supporting during the show.
As you move through the incredible castle halls you will be met by Kings, Queens, Jesters and Knights. Make your way into the main arena where the atmosphere builds. With bright lights and loud music, you know something special is about to occur. The excitement builds as bounding knights on horses appear!
The show itself is an impressive spectacle to witness with your family members by your side. Join together and cheer for your Knight as he competes in jousting battles and sword fights against his mortal enemies. The horses are amazing to see with their tricks and skills. Boo and hiss at the other knights and really get into the spirit of the old Medieval times.
A Medieval style banquet is included in the price along with soft drinks and wine. All seats in the stands have a great view of the show so even young family members can enjoy the performance.
Suitable For…
The whole family! It's a great bonding experience between family and friends.
Children under 2 go free & under 15's go for a child price
The music is quite loud and the show ends at 10:15pm, so if your children need an early night or don't like loud noise, it may not be for them.
Travel 4 Baby's Top Tips
A bus transfer can be included however, if you want a quicker transfer with kids, taxis or car hire may be a better option
The meal is served at around 8pm so if your children like to eat earlier, be aware of this and maybe pre- feed them or take snacks
Tell the kids this is the one opportunity they have on holiday to shout and cheer at the top of their lungs as loud as they can!
Child Ticket

Ages 3 to 13

Infant Ticket

Ages 0 to 2