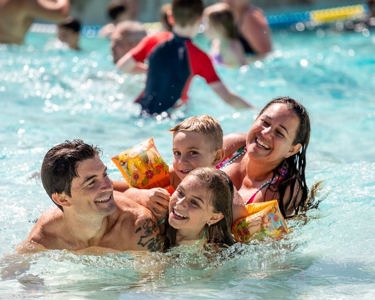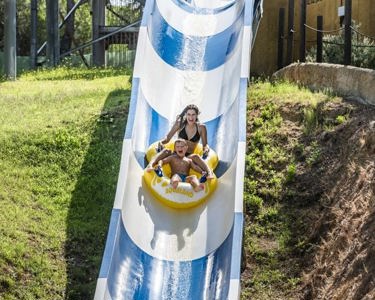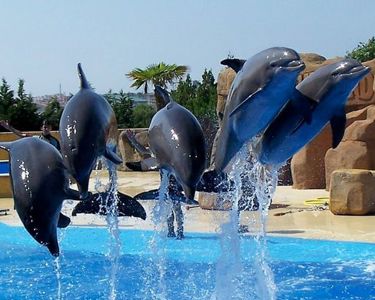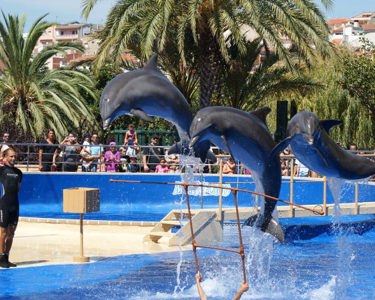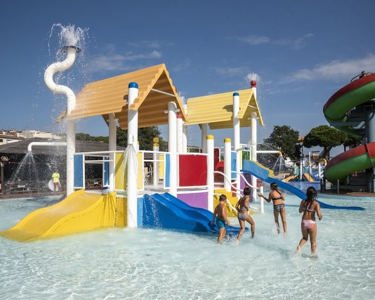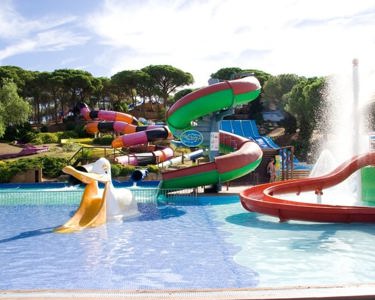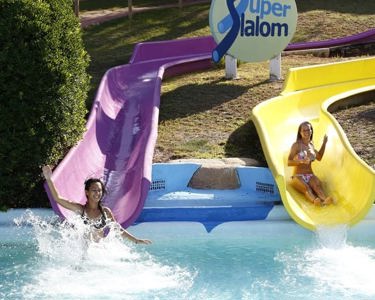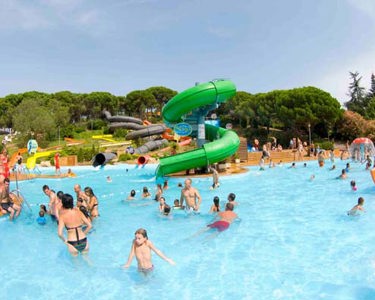 Marineland Catalunya
A water park and dolphin aquarium – the finest place to spend some fun family time!
For babies, toddlers and small children & kids aged 3-7
The Chill Out & Play Pool is a nice area for families and toddlers to swim around and have some relaxing time.
The Children Paradise is also a wonderful area for kids of all ages and heights, with colourful slides, refreshing waterfalls and entertaining games.
For the bigger kids (and grownups who still think they are kids!)
Magic Falls are a set of 4 big covered water slides with curves, waterfalls for an amazing rush. The Boomerang is one of the most exciting rides, a half pipe of 15 metres that will for sure make you scream out of excitement!
Speed Boats, a fast water slide you can ride with your kid on top of the same float. Tornado is also an adrenaline-inducing ride, a tube of 60 metres that will spin you around!
Crazy Race and Super Salom, water slides to compete with your family to see who gets faster to the end. Andaconda and Black Hole for some exciting covered water slides.
These, nice restaurants and an amazing Dolphin Aquarium – with performance and shows with the dolphins and trained staff - is waiting for you in Marineland!
How to get there
This excursion offers transfer to and from your hotel. You can select your pick-up point on the reservation page.
Travel 4 Baby's top tips
You can take your food into the park

as there are picnic areas.

The floor can get very hot in summer, so pool shoes are advisable especially for the kids.

Book online to secure your place, as during busy periods it may not be available on the day.

·

         

Book with us to pay through a reliable and trusted company.
Child Ticket

5 - 10 Years

Toddler Ticket

3 - 4 Years

Infant Ticket

0 - 2 Years
Entry Tickets with Transport
This ticket offers transfer to and from your hotel as well as a general entrance ticket. 
Child Ticket

5 - 10 Years

Toddler Ticket

3 - 4 Years

Infant Ticket

0 - 2 Years