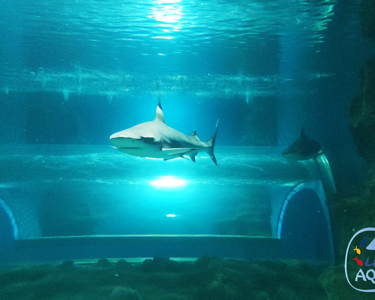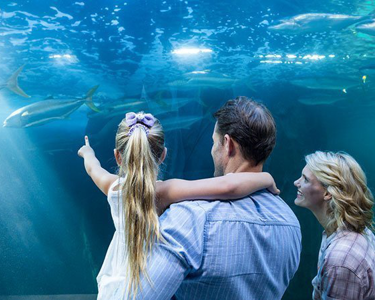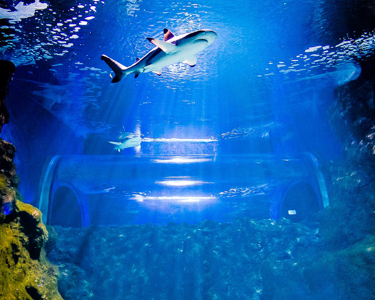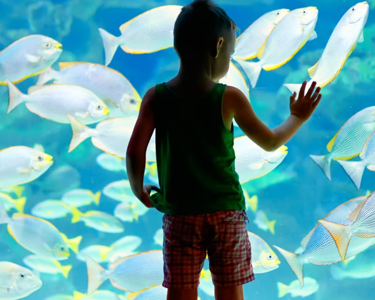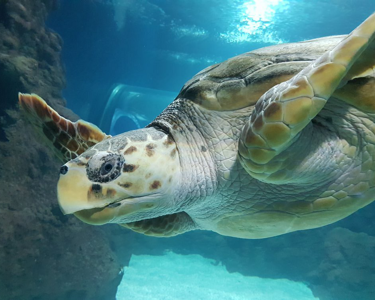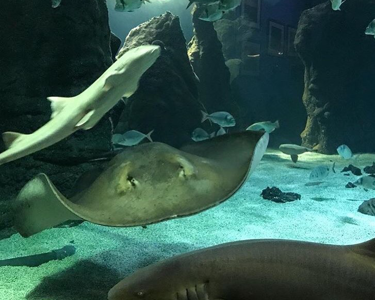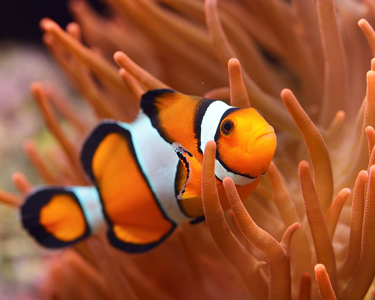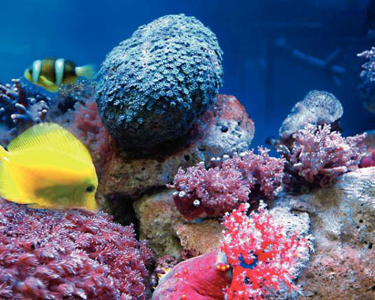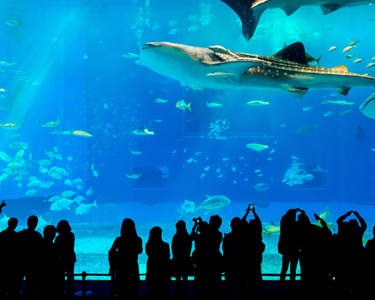 Lanzarote Aquarium
Lanzarote Aquarium
This is a small but very interesting, interactive aquarium based in the resort of Costa Teguise. 
Inside you will find 33 aquariums with over a million litres of water where you can see hundreds of species of different fish and marine life. You can truly immerse yourself in this beautiful underwater experience.
In the Aquarium you will find typical Canarian fish such as Moray Eels and Breams. You will also find tropical species such as Clown Fish and Dragon Fish with incredible, striking colours. The turtles and sting rays are some of our favourites.
You can venture through the amazing shark tunnel and if you are super brave and looking for something really different, you can book diving experiences with the sharks! 
The interactive area in the Aquarium is really good fun. In the Tactile Area you can touch species such as sea urchins and sea creatures.
The main objective of the Aquarium is to bring people closer to the marine world, to learn about different species and to learn about the conservation and protection of our oceans.
They have created The Garbage Aquarium which is a small recreation of some of the most polluted areas of the ocean in order to promote environmental awareness.
Travel 4 Baby's Top Tips:
     

It doesn't take long to get around the Aquarium so it's perfect for children with a short attention span

       

Under 4's are free of charge

       

It's a great escape from the sun for an hour

       

Try go around feeding time which is normally around midday

       

To book any of the diving sessions, contact the Aquarium directly. Also, you must be over 8 years old and medically fit to dive.

       

There is free parking by the Aquarium and there are lots of shops, bars, restaurants and supermarkets close by.
Adult Ticket

12 - 64 Yeard

Child Ticket

4 - 11 Years

Infant Ticket

0 - 3 Years
Resident ID card required as proof.
Canarian Resident Adult Ticket

12 - 64 Years

Canarian Resident Senior Ticket

Age 65+

Canarian Resident Child Ticket

4 - 11 Years

Canarian Resident Infant

0 - 3 Yeard