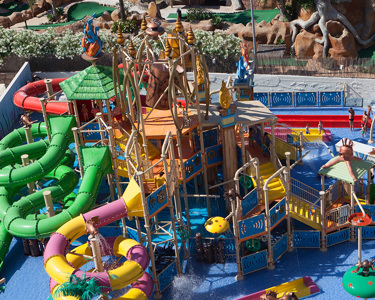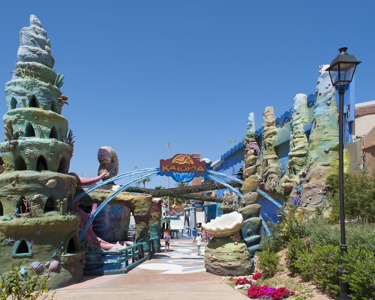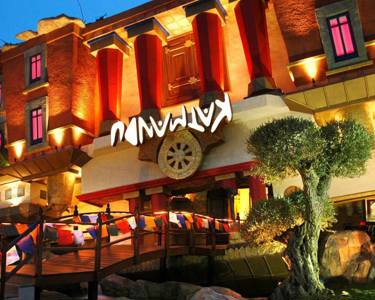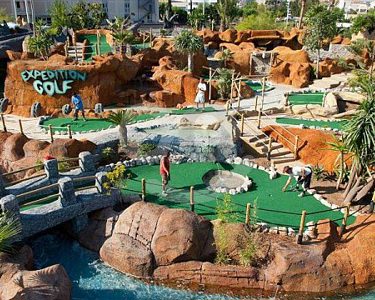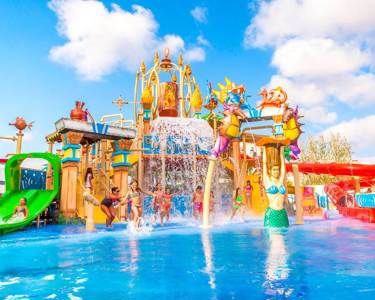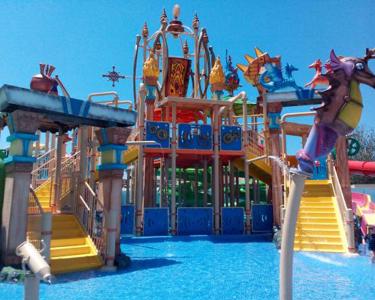 Katmandu Park
A theme park and water park all in one! A very exciting family experience in Magaluf, Mallorca.
There are a wide variety of activities for families with small children, kids and toddlers. All with areas available for kids of all ages and heights.
For babies, toddlers and small children
Of course, there are chill out and relaxing areas around the park where you and your toddlers can enjoy a nice time. There is also a Zombies' and Banditos theatre for a fun and excitingly scary time. A Little Prince 4D cinema movie as well, perfect for the little ones.
For kids aged 3-7 and the bigger kids (and grownups who still think they are kids!)
The theatre shows are a good option as well for 3 to 7 year-old kids! But, if you are looking for a more exciting and active fun, there's Katopia Soft Play area where they can climb, slide down and play around a colourful castle. A fun Mini Golf and Water Park area especially for a kid-friendly fun. If they want to feel like spies, there's also the Laser Challenge where they can try and get out of a dark area by going through a laser barrier.
How to get there
This excursion offers Transfer if you are staying in Alcúdia or near it. Get to the meeting point and don't worry about transportation!
Prefer to use public transport? If you are staying in the city of Palma, there's the 104/105 bus that will leave you right in front of the park.
Alternatively, a taxi might be quite expensive so always check with your hotel on what options you have available. Do you have or are you thinking of renting a car? This is your ideal time, you can use a rental car as it's a 20-minute drive from Palma to the where the park is in Magaluf. There are no parking facilities provided, but there's a parking area right beside the park. 
Travel 4 Baby's top tips
You can't take your food into the park. There are several restaurants throughout the park.

If you go into the water park area the floor can get very hot in summer, so pool shoes are advisable especially for the kids.

Buy the tickets online for a cheaper price than on the day at the box office.

Remember to wear sunscreen to protect yourself from the heat.