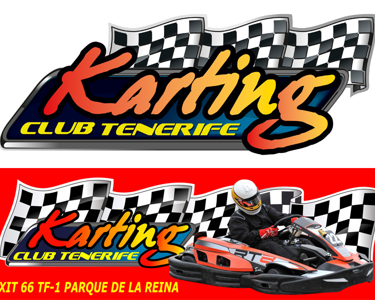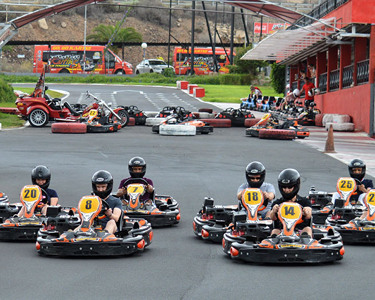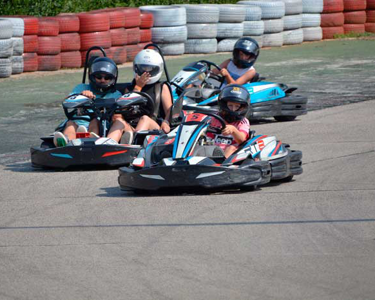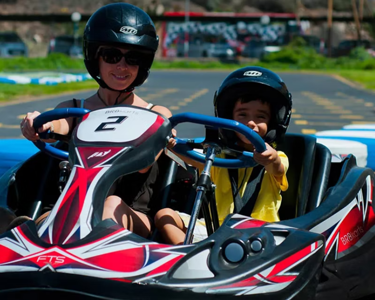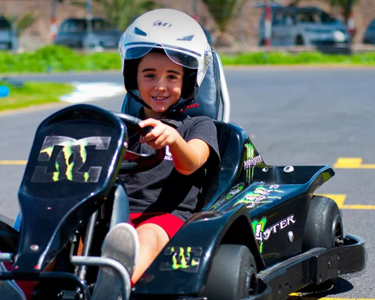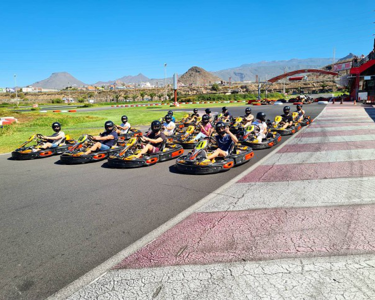 Karting Tenerife
Karting Tenerife is based in Parque De La Reina, in the south of the Island, offers family fun for all! It is the biggest karting track in Tenerife. There you will find both a children's track as well as an adult track.
The Junior Track is 25 metres long with maximum security and helmets provided for all. You can choose between 3 different carts.
The Biplaza is recommended for children aged 3-5. It's a double cart where a grown-up can sit along side.
The Pony Cart is recommended for children aged 6-9. This cart doesn't go too fast but offers young children the opportunity to drive independently.
The Cadette Cart goes faster and is best for older kids age 10-14.
These age groups are all recommendations and if you prefer, you can sign a disclaimer and get a more powerful cart.
If some family members don't wish to partake in the karting, there is a large viewing gallery where you can watch and cheer along. There's a cafe that serves food and drink as well as a few kids arcade machines too.
If the big kids, i.e. mums and dads would like to play as well , the adult track is 1200 metres in length and 8 metres wide, offering pure adrenaline with loads of bends and turns. There are several choices of carts too.
The rest of the family can watch in the viewing gallery, keeping an eye on the big screen to see what position their parents are in.
Travel 4 Baby's top tips
A free bus can be arranged from several venues in the south
If you have a car hire, there is free parking.
In Parque De La Reina there is a large children's play park
It is very close to Monkey Park & Rancho Del Nino if the kids want to see animals too in the same day
A taxi is around 10 euros from Los Cristianos
Super Kart Especial

Age 18+
Cadete Junior

Ages 10 to 14

Cadete Senior

Ages 15 to 17
Two Seater: Child (Ages 3 to 5) + Adult
Two Seater: Child + Adult

Child Ages 3 to 5