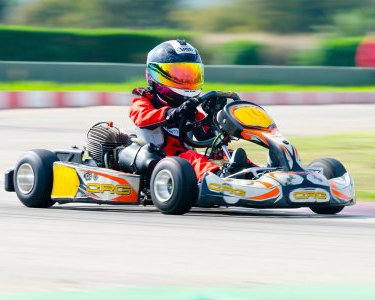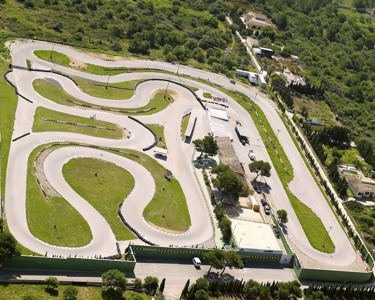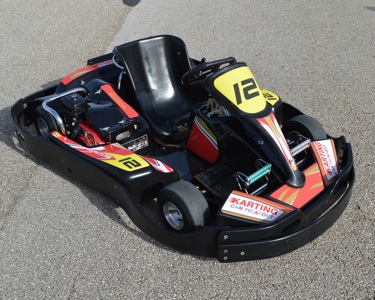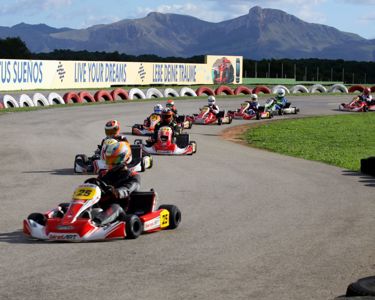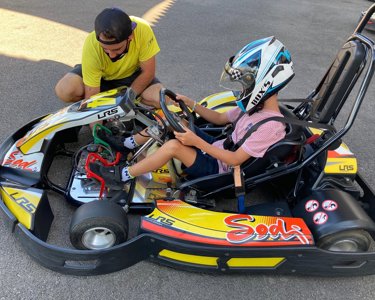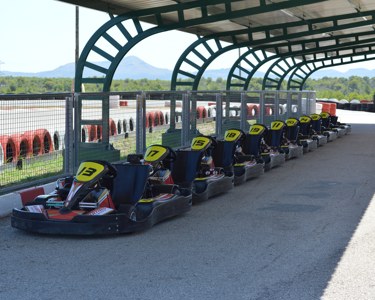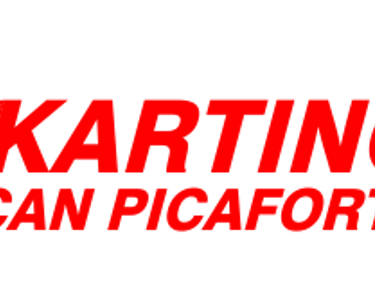 Karting Can Picafort
Compete with your kids in a friendly race! This activity is perfect for children aged 6 or older and parents always have the best time as well.  
What can you expect?
Different karts depending on your age, so there are some especially designed for small kids. Safety measures are included, such as helmets and a professional staff prepared to help you out in anything you need.
There is also a snack bar inside the area if you want to take a break.
How to get there
Want to use public transport? If you are staying in the city of Palma, there's the 302 bus that will leave you 20 minutes away from the karting field. The total trip is about 1h and 40 minutes.
Alternatively, a taxi might be quite expensive so always check with your hotel on what options you have available. Do you have or are you thinking of renting a car? This is your ideal time, you can use a rental car. The ride is about an hour long from Palma. There are parking facilities provided.
Travel 4 Baby's top tips
You can't take your food inside.

Buy the tickets online for a cheaper price than on the day at the box office.
Kiddy Kart (Beginner)

6+ Years
Cadet Kart (Driven a Kart a few Times)

7+ Years
Adult Kart (Beginner)

14+ Years
Kiddy Kart (Beginner)

16+ Years
Bi-Plaza (2 x Adults or 1 x Adult and 1 x Child)

18+ Years