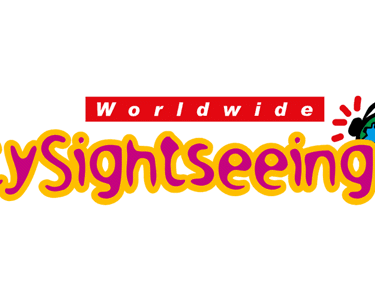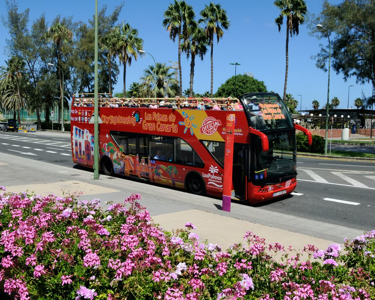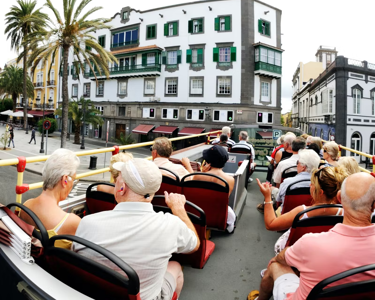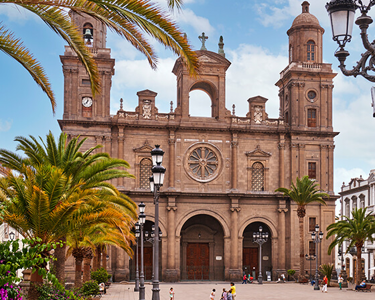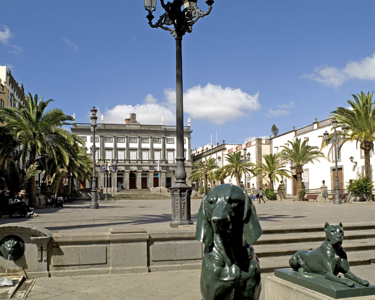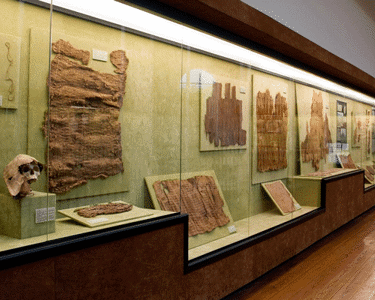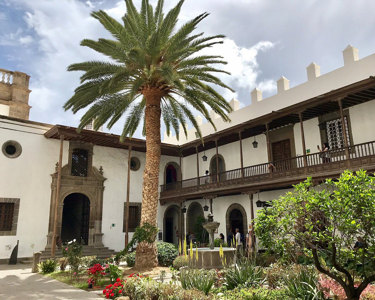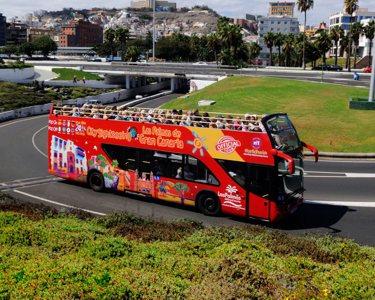 Hop-on Hop-off Sightseeing Bus
Las Palmas 24 hour Hop-on Hop-off Sightseeing bus tour
An easy, stress free way to explore the city of Las Palmas without too much walking. Here at Travel 4 Baby, we understand that little legs do tire easily!
The city of Las Palmas is stunning and diverse and well worth a visit during your trip to Gran Canaria. The open top bus tour offers a fun and unique way of viewing the city.
The bus has 10 main stops around the city and you can hop on and off in a 24 hour period at your own leisure.
The bus is big and red which is exciting for kids. It is open top, offering 360 degree panoramic views and it is pushchair friendly.
There is multilingual commentary, the first tour starts at 10:30am and the last is 16:30. The full tour last 75 minutes with busses going every 30 minutes until 14:00 and once an hour after 14:00.
The first stop is at the Parque Santa Catalina but you can start or end the tour at any of the allocated tour stops.
The bus ticket also includes access to the Museo Perez Galdos. (Closed Mondays)
The 10 stops are;
1. Parque Santa Catalina
2. El Corte Inglés
2a. Auditorio Alfredo Kraus
3. Paseo de la Cornisa
4. Pueblo Canario
5. Vegueta/Catedral
6. Teatro Perez Galdós
7. Estacion de San Telmo
8. Muelle Deportivo
9. Muelle de Santa Catalina
10. Playa de Las Canteras
Travel 4 baby's top tips:
Take plenty of sunscreen, sun hats and water
The bus tour is great fun, however you can sometimes be waiting a while for a bus to come and it can be cheaper or quicker to use public busses or taxis to get around the city
Children under the age of 4 are free of charge
The bus is pushchair friendly
Child Ticket

5 - 15 Years

Infant Ticket

0 - 4 Years