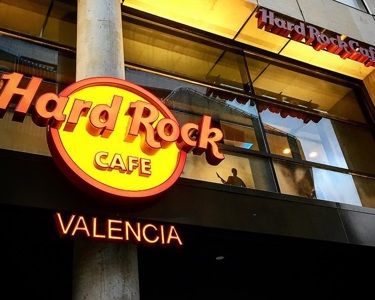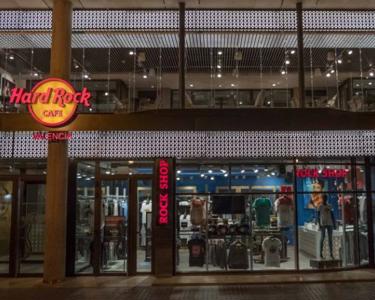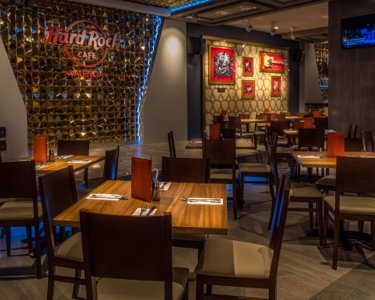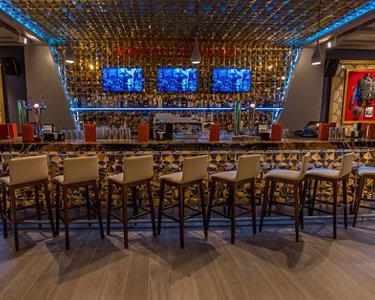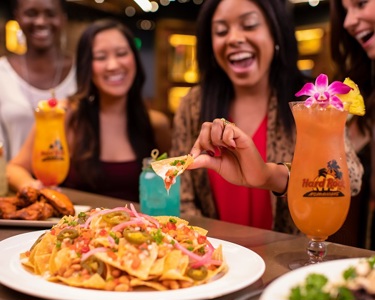 Hard Rock Cafe Valencia Entrance with Lunch or Dinner
Enjoy a delicious meal inside the beautiful restaurant of hard Rock Café with great options for the kids!
What can you expect?
A wonderful spot inside the restaurant and a tasty lunch or dinner with a very nice menu you can choose from. It also includes a free welcome drink.
First dish:
Big cheeseburger: three slices of cheese on top of a cow burger with lettuce, tomatoes and red onion. It comes with seasoned french fries.

Chicken Sandwich: 227g of grilled chicken with melted Monterrey Jack cheese, bacon, lettuce and tomatoes. All served with a toasted bread with mustard and honey and seasoned fries.

Ceasar Salad: 227g grilled chicken, roman lettuce, César sauce, parmesan cheese, toasted breadcrumbs and more parmesan grated cheese.

"Moving Mountains" burger: 100% vegan, with chedar cheese, onion

rings, lettuce and tomatoes. It comes with seasoned fries.

Mac and cheese with chicken.

Grilled chicken with cheesy pasta and red peppers. It comes with garlic bread.
All with 1 beverage per person.
Dessert:
Chocolate brownie
Coffee/tea
It's located right in the centre of Valencia, very easy to find – right next to the city hall!
Travel 4 Baby's top tips
Book online to secure your place, as during busy periods it may not be available on the day.

Book with us to pay through a reliable and trusted company.