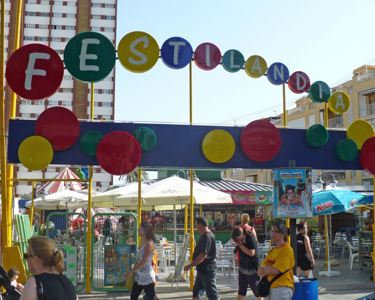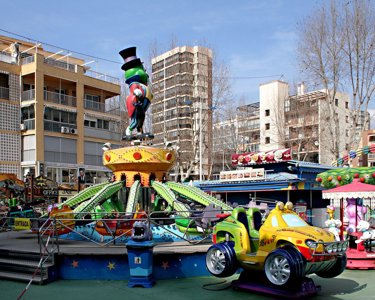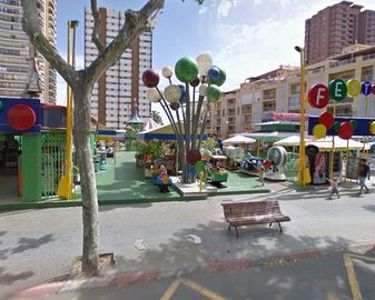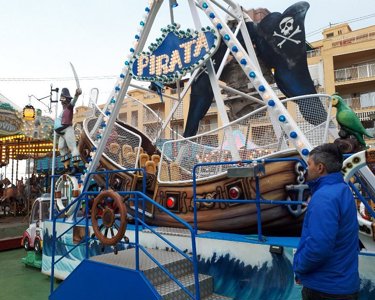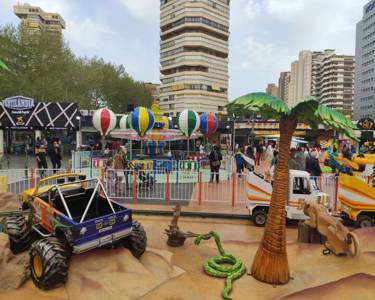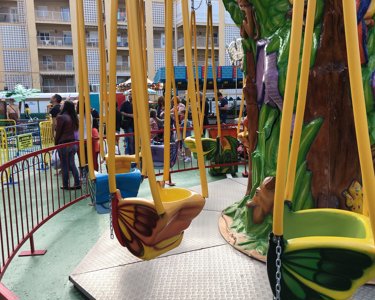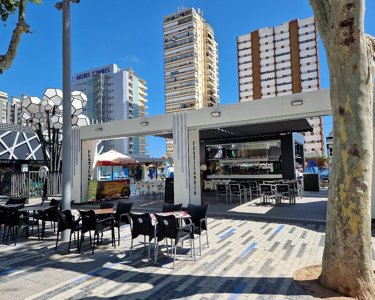 Festilandia
A small, wonderful and family friendly amusement park that will feel more like a carnival! It's thought especially for kids and small children, making sure everyone has fun.
What can you expect?
There are different rides and attractions: chairs that spin around going up and down, trampolines to jump and see how high you can get and more! There are also nice restaurants with terraces to take a break with some cold beverages and tasty food.
Important: Instead of paying for a regular ticket, the park works with a rechargable card that can be used by more than one kid. The money you charge into the card will be converted to points that are the "money" used inside the park. Each ride has a card reader you will use to get inside the attraction and the cost of the ride will get discounted from your card. You can recharge it online again or at the ticket office inside the park. 
It opens in the afternoon from Monday to Thursday, from 17:30 to 22:30 and earlier on the weekends, from 12:30 am.
How to get there
The facilities are located an easy 5 to 10 minute walk from the centre of Benidorm, in "Avenida del Mediterráneo".
Travel 4 Baby's top tips
Book online to secure your place, as during busy periods it may not be available on the day.
Book with us to pay through a reliable and trusted company.