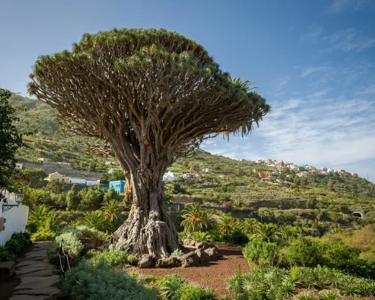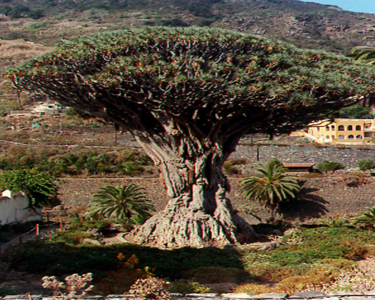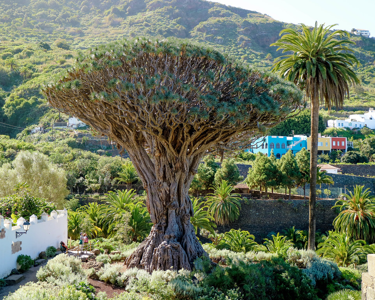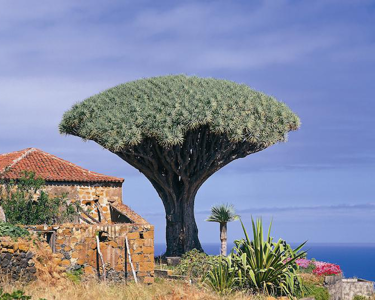 Dragon Tree & Botanical Gardens
Dragon Tree and Botanical Gardens
If you are venturing into the traditional, North West town of Icod De Los Vinos during your stay, a visit to the famous Dragon Tree is a must.
The Dragon Tree is the oldest tree of it's kind in the world! It is beautiful. With a huge trunk, winding branches resembling giant swords and luscious green leaves it is an incredible sight to behold.
The tree is set in beautiful botanical gardens, the perfect place for young children to explore and step into a magical, enchanted land.
The tree is situated right next to the church square. There you will find a cafe and a small children's play park. There is underground parking in this area and as an added bonus, it is right next to both the main high street of Icod and also opposite the butterfly park.
Travel 4 Baby's top tips
Shops in the high street close on a Sunday and some also close during siesta times too during the week
It can be a little cooler in the North of the Island so keep this in mind
Create a fairytale story about the tree and the gardens for extra fun and excitement for the kids. For example, tell them pixies and fairies live there!
Senior Ticket (65+)

ID card required as proof

Student Ticket

Student card required as proof

Child Ticket

Ages 6 to 11