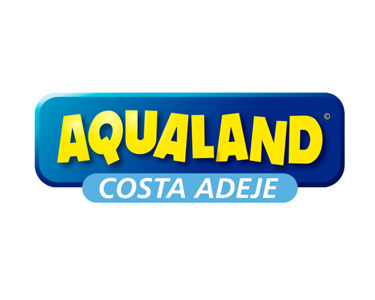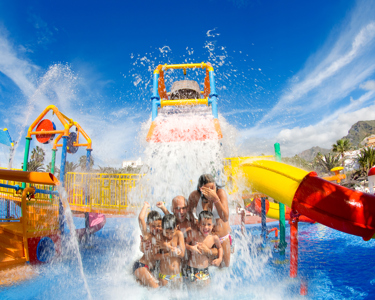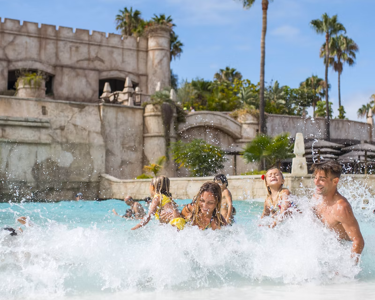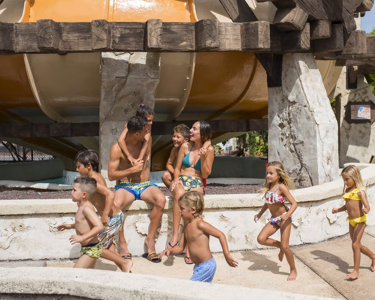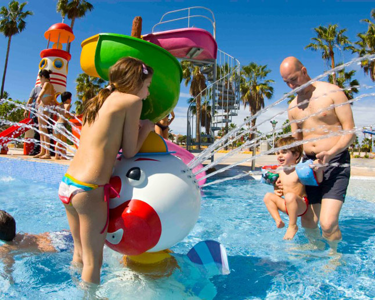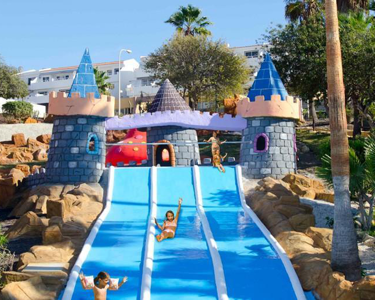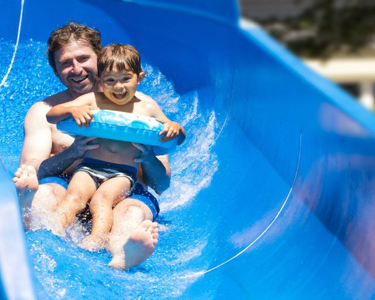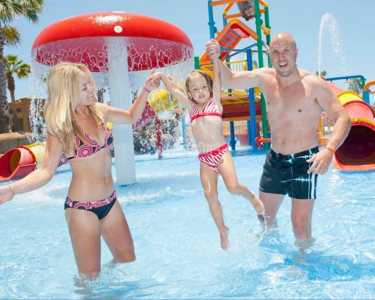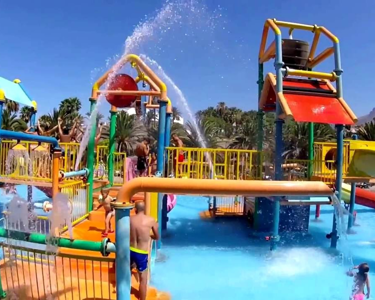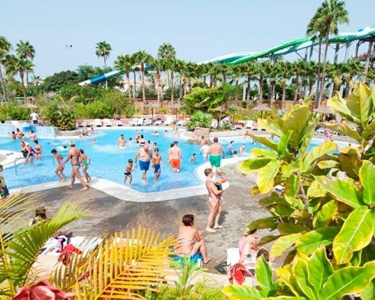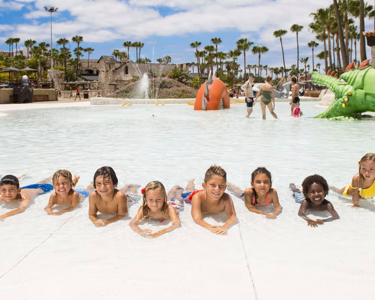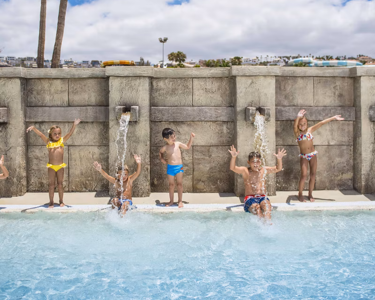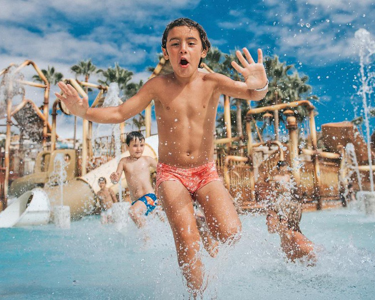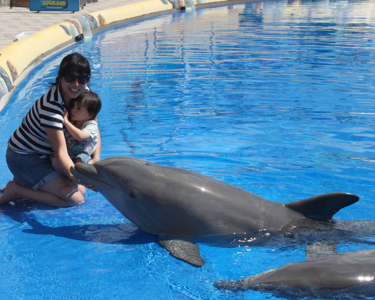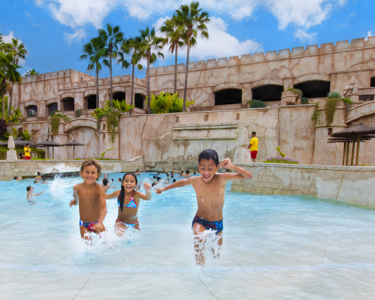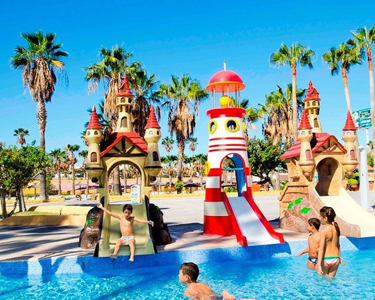 Aqualand Costa Adeje
Aqualand & Dolphin Show
There's fun and thrills to be had for the whole family at this action-packed water park situated in the southern resort of Costa Adeje.
With families in mind, Aqualand has amazing facilities available for kids of all ages and heights.
For babies, toddlers and small children.
The kid's pool is perfect for babies and toddlers as the water is incredibly shallow with colourful baby slides throughout.
For the braver toddlers and small kids, there is also Puerto Pirata, a pirate themed adventure park with different trails, slides, tunnels, water taps and even a ticking bucket of water that tips up when you least expect it!
Adventure Island also has 4 slightly bigger slides for small children through tunnels, small winding turns and a bigger fast one in the middle.
There are plenty of sun loungers in this area so you can sit close by while the kids play.
The family & child wave pool. This pool is heated with small waves from 0-1.8 metres high. It's perfect for the whole family to enjoy.
The Lazy River is a great way to ride around the park at a calm, slower pace. Small children can sit on your knee or bigger kids can join you in a double ring.
For kids aged 3-7
Mega Adventure Land has 6 amazing slides with different shapes and speeds. Young children get their first taster of what grown up slides are like with these awesome mini versions.
They get to go down on mats or rubber rings by themselves if they can muster up the courage.
An added bonus for families visiting Aqualand is the phenomenal Dolphin Show. Every afternoon the Dolphins and their trainers perform to music whilst families clap along. You can even book a Dolphin Encounter for that extra special memory making moment!
For the bigger kids (and grownups who still think they are kids!)
Aqualand doesn't forget about big kids either as those who are 125cm and above can experience the adrenaline packed thrills of rides such as the terrifying Tsunami, the gigantic, jaw dropping Kamikazes or the long, winding Cyclones, plus many more!
How to get there
If you are staying in the South of Tenerife, a taxi or Aqualand's free bus service is a good option.
Staying further away we recommend hiring a car or perhaps one of the islands cheaper local green Titsa busses.
Travel 4 Baby's top tips -
You can take your own food and drink into the park, even a massive cool box! We highly recommend you do take your own picnic to the park as food prices are a little high as they are in most theme parks in the world.
Sun beds in the park cost 2 euro each, again we recommend this so you can get shade under a parasol
The floor can get very hot in summer, so pool shoes are advisable especially for the kids
Under 2's go free and they also do a reduced price for small children which is nice
Get to the Dolphin Show early in high season to ensure a good seat
Why not buy a 'combi ticket' with Jungle Park to save more money and have 2 enjoyable family days out instead of just 1?
Child Ticket

Ages 5 to 10