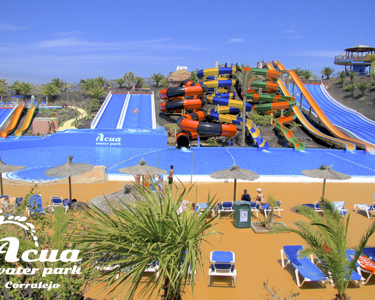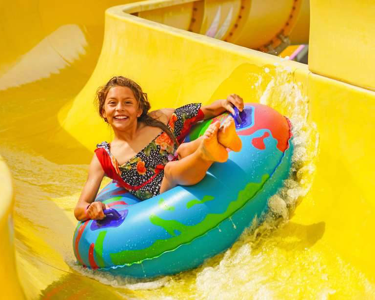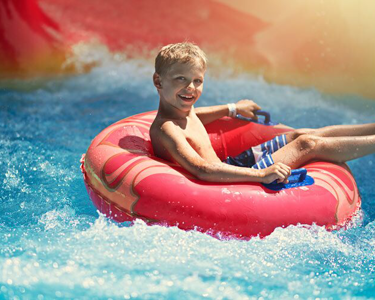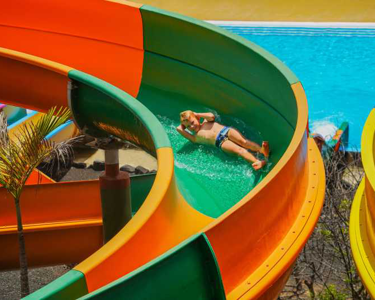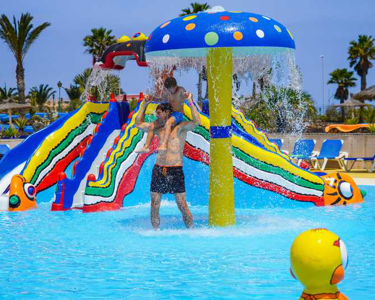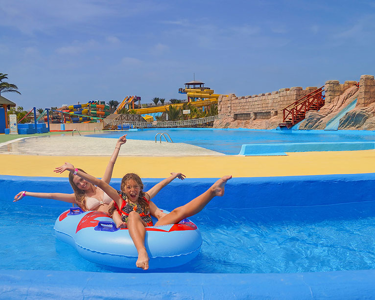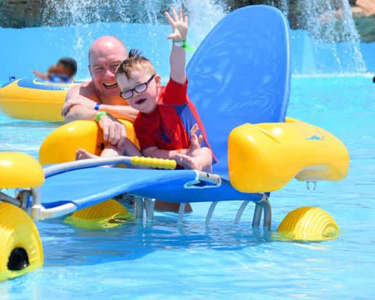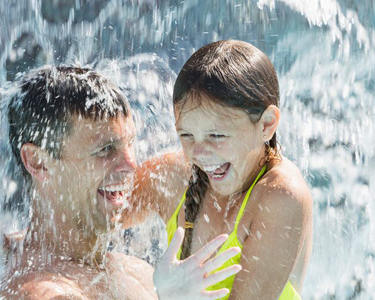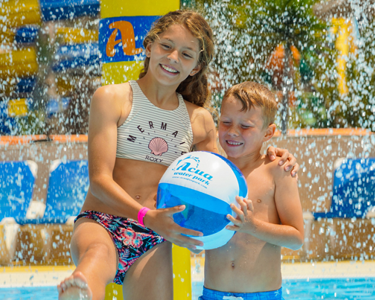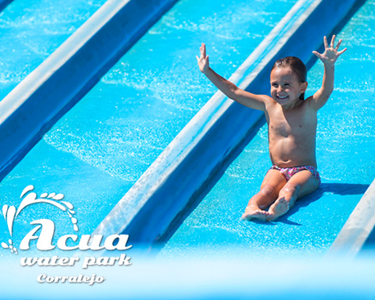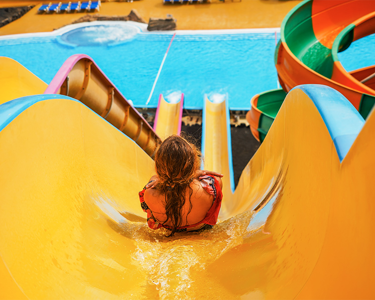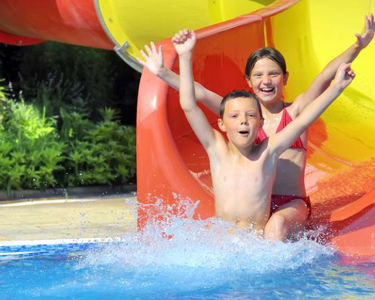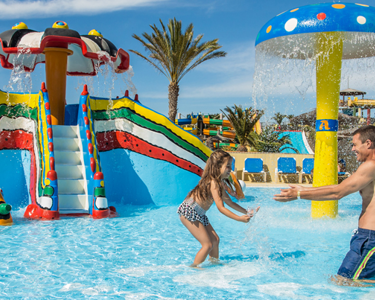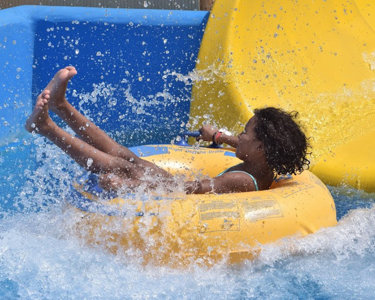 Acua Park
If you want to cool down a little during your stay and try somewhere a bit different, why not head to the Acua Waterpark in Corralejo?
The water park isn't huge so it's a good option for people with young children. Don't worry though, there's more than enough to keep the whole family happy. With over 25,000 square metres surface area and over 14 attractions available, you will be sure to enjoy a fun filled family day out.
The attractions
There are only three slides in the park that small children can't go on. The three biggest slides are only for people over 120cm tall.
There are bigger slides such as The Kamikaze, The Fast River and The Splash Race for the big kids and there are mini versions of these slides for the little kids! The Mini Kamikaze and the Mini Splash Race are our favourites.
You will find fun, family slides such as the Family Race and the Zig-Zags as well as specific splash zones for small children.
There is a Big Jacuzzi for bubbly fun and a relaxing Lazy River for everyone to enjoy.
There are even specific areas for small children with splash pools and kid's zones.
One thing we really like about this park is that it isn't just your ordinary, run of the mill waterpark.. They have a fun entertainment team that organise activities such as aqua gym, basketball and water polo. As an added bonus you will find a Kids Club where your little ones can escape from the sun for a while and make balloon art, drawings and enjoy getting their face's painted.
The park has changing rooms, baby changing facilities, sun beds and parasols. It is worth noting that you do pay extra for some things inside the park such as lockers and rubber rings for some of the slides. 
Food and drink can be purchased inside the park and is reasonably priced. You can take baby food and milk inside no problem however, full picnics, snacks etc cannot be taken inside. You don't necessarily need a full day at the park so you could always go early and leave early then eat at one of the cafes or restaurants nearby in the beautiful resort of Corralejo. 
There is free parking available at the water park. Another option you have available is a bus service from Jandia and Caleta De Fuste. This must be booked in advance and you must have purchased your entrance ticket beforehand. 
Travel 4 Baby's Top Tips:
·       Under 4's are free of charge!
·       Pool shoes are advisable in case the floor is hot or slippery
·       The water may be cold especially in the winter months so make sure you take big towels and warm clothes to change into
·       Take lots of sun cream, sun hats and and keep well hydrated in the heat
Adult Ticket

12 - 60 Years

Child Ticket

4 - 11 Years

Infant Ticket

0 - 3 Years