Beach & Beach activities in Costa Daurada
Published April 27 2023
Costa Daurada is a rich habitat of beautiful creeks and beaches, here you can find a great selection of the best and family-friendly ones! 
Within the region of Tarragona, you have a beautiful area known as Las Tres Cales or The Three Creeks. As its name indicates, they are three creeks one next to the other – each with a particular beauty and astonishing scenery, a real Mediterranean dream. We recommend Cala Sant Jordi, a paradisiac creek surrounded by rocks, with a beautiful clear water and even an open-air restaurant right on the sand to enjoy some refreshing beverages by the sea. Within the area you can even find more than these three creeks, smaller ones with rocks instead of sands – so quiet and tranquil that it will feel as though you are there alone!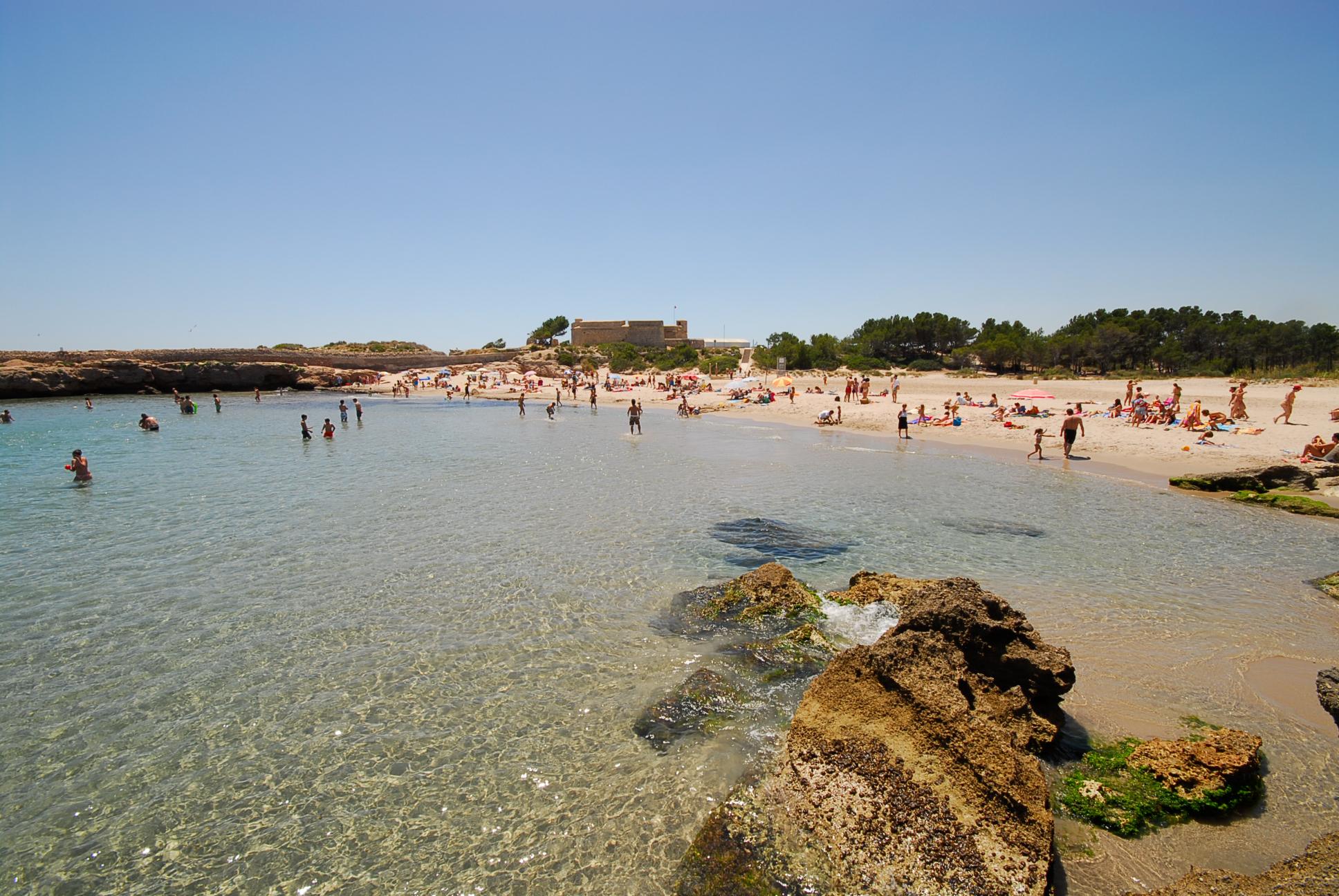 In Hospitalet de l'Infant you will find this beautiful soft-sand beach. During the summer, there are endless activities for kids around the area: a bounce castle in the water, a carnival near the port where you can also find really good restaurants to end your day with delicious food and the sound of waves as your background music.
Travel 4 baby tip: Stay for the sunset, the sky and view get beautiful there!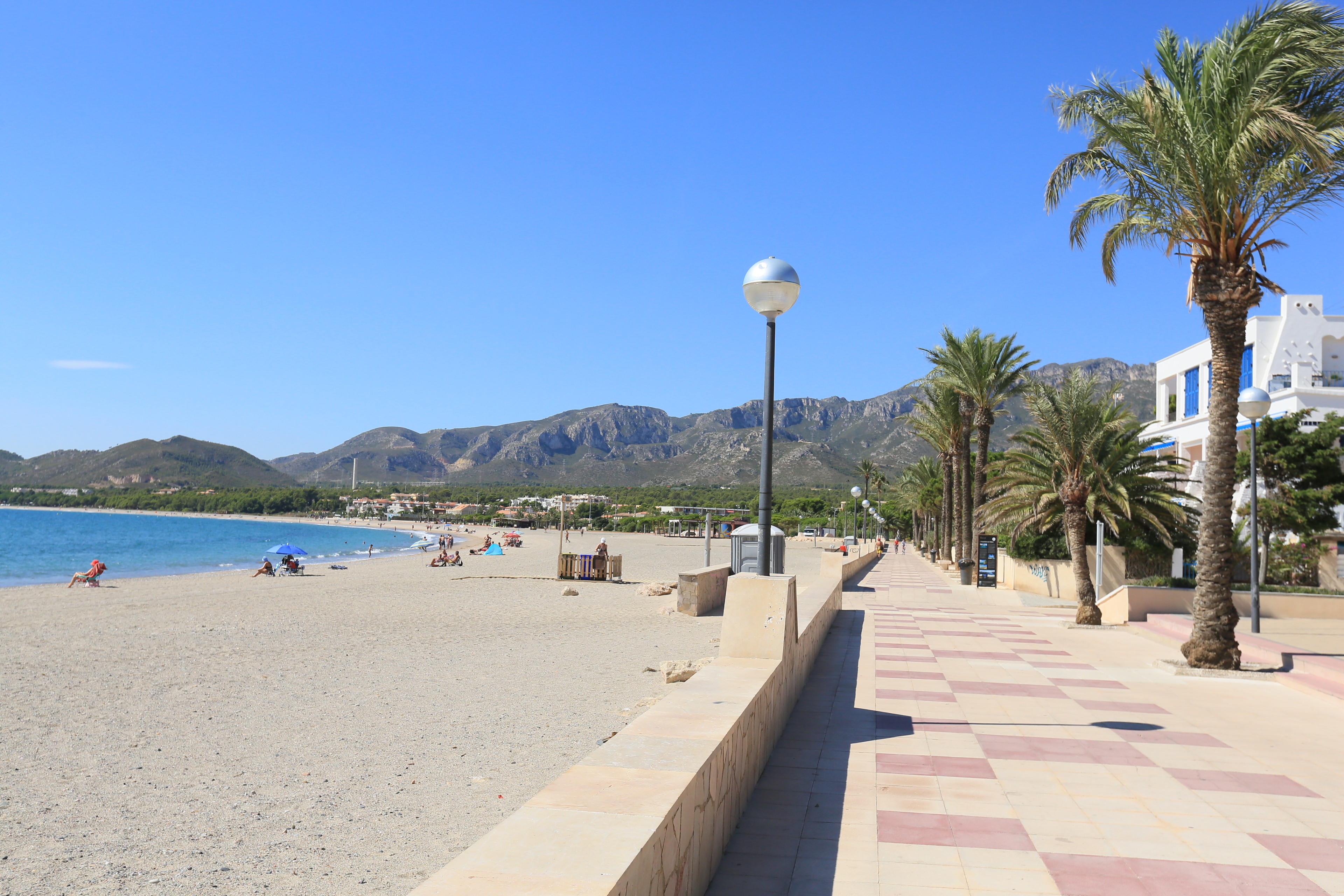 This Mediterranean beach is worth visiting because it holds the last sand dunes of Delta del Ebro, many people don't know it and it's actually inside a protected area of Torredembarra. We recommend you to take a look at the Muntanyans route as it's perfect to do as a family as it takes less than two hours to finish the entire rout and it's great to check out the nature surrounding the area.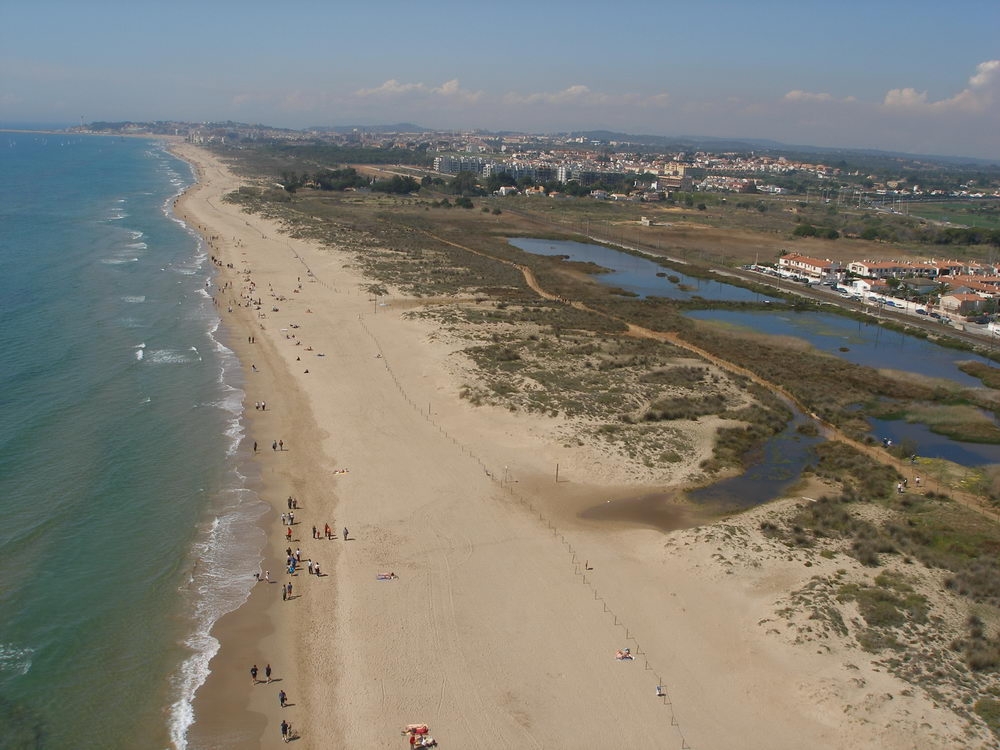 Tarragona's main tranquil and relaxing beach! With a nice soft sand and that unique Mediterranean feeling. It's a perfect spot for your family to enjoy the Sun and the sea before or after visiting the beauty of the city, as the beach is located right in front of one of the Roman ruins that give Tarragona its very own particular personality.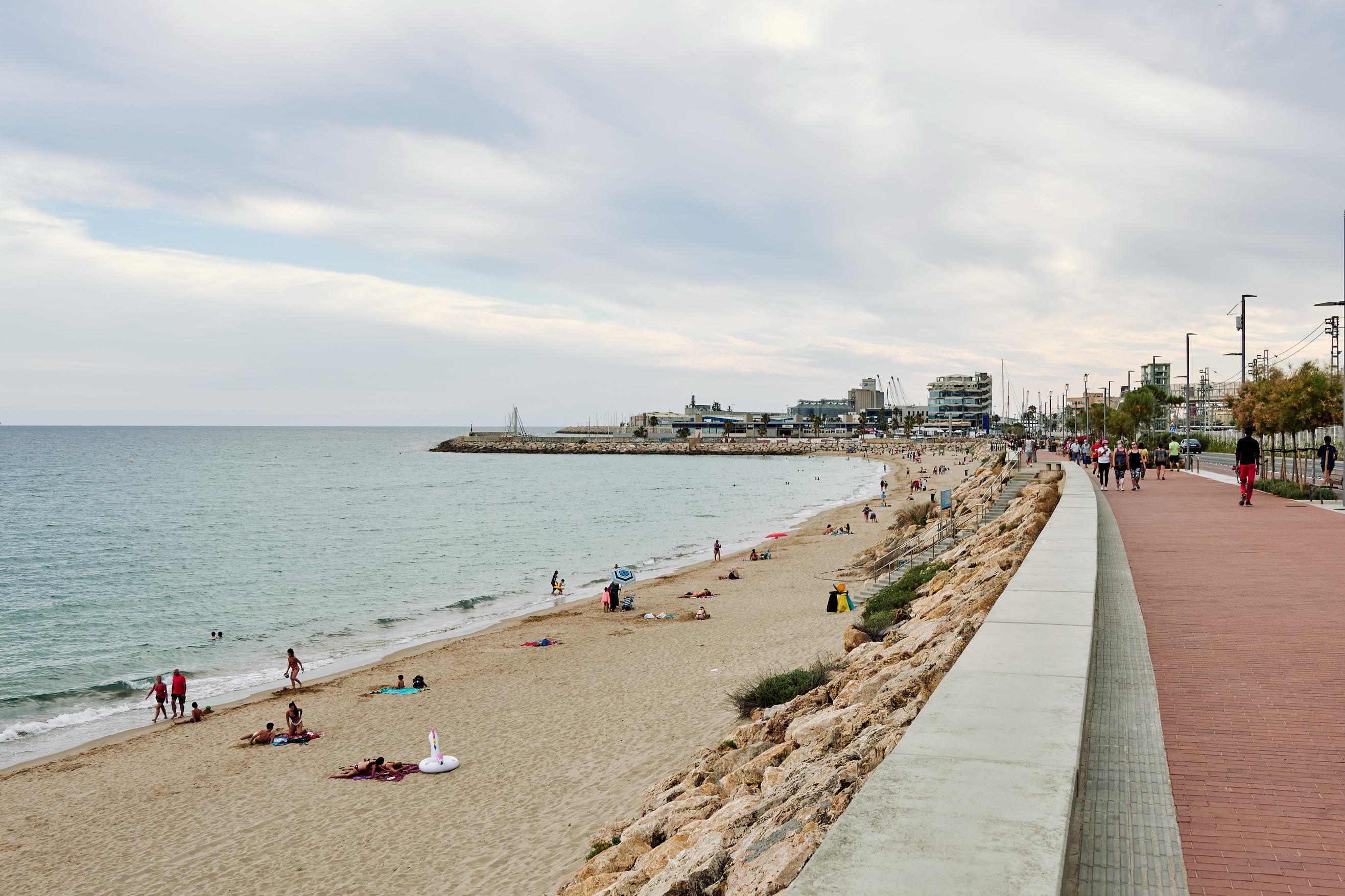 When we tell you there's nothing that the kids will adore more – the most fun! The park, located in Calafell, is the water version of a bouncing castle. It's an area near the sea coast with inflatable trampolines. The ticket is 10€ per hour with a life jacket included and a life guard in the park to assure safety.

Get all your accessories and snacks ready for the best day as a family in the Mediterranean Sea! This beach is a wonderful family-friendly spot, located further from the centre of the city for a quieter and more relaxed atmosphere while still being close to everything that you might want to visit after or to find a nice restaurant for some traditional and delicious food.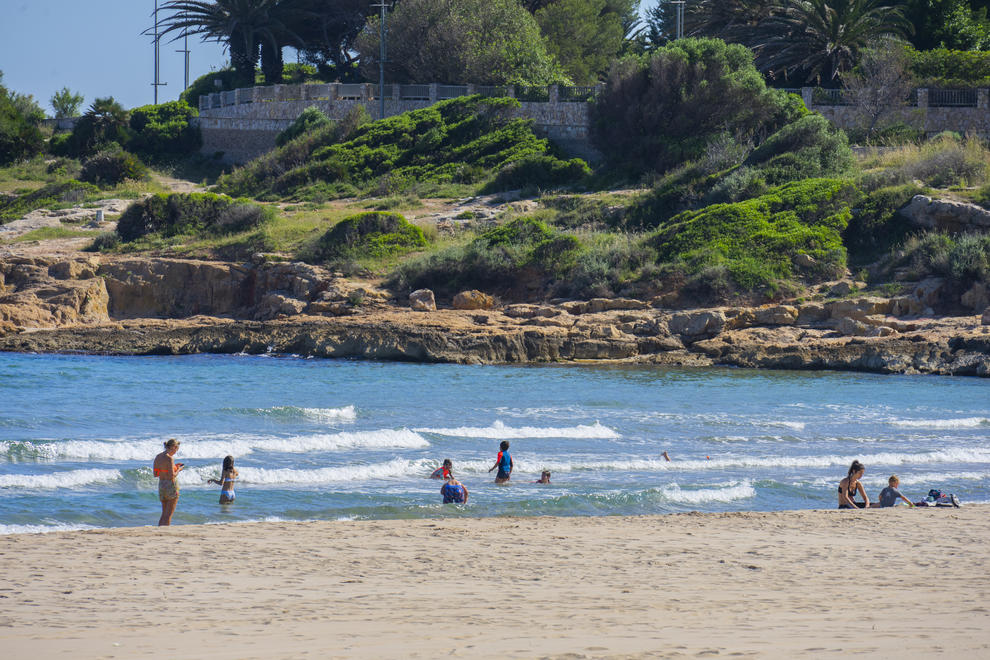 Last updated: 27th of April, 2023.