Things to do in Costa Brava for the best family trip
Published March 07 2023
Costa Brava is filled with breath-taking Mediterranean landscapes, tranquil towns and delicious food – very close to paradise! It makes for the best family trip on a budget and we want to guide you through its best spots and family friendly beaches so you don't miss out on anything.
But before getting into the beauty of Costa Brava, here are some Travel 4 baby tips to make your trip go smoothly:
When at the beach, be careful with the sand or rocks as they get very hot from the Sun. Be sure to wear sandals or other footwear when you're not in the water.
Beaches and creeks are less crowded early in the morning (8-9 am) and midday (2-3 pm). 
Because of where you are, the sun hits hard and there's lots of humidity so make sure to carry enough water to stay hydrated throughout the day! We recommend you wear sunscreen, hats and sunglasses as well. 
If you are not sure of what to eat, fish dishes are the speciality around the area - it will not disappoint you!
Cadaqués
Anyone from Catalonia will tell you that it's the most beautiful town in the Mediterranean coast, Cadaqués is the perfect family trip destination! A small beach-town, tranquil atmosphere and a scenery that will take your breath away. You have Portlligat, the first spot to consider on your visit and where Salvador Dalí's house and museum is located. The entrance is 15€ per person. But, even if you don't go into the museum, the landscape will be enough art as it is. The port, sea and Sun makes it a paradise on Earth.
The whole town is full of different family friendly beaches, there's Platja Gran right down the main street. You can sunbathe and eat some packed snacks with your family and swim in the water. And after, head to one of the many restaurants around the area for a traditional Paella or Fideuà right beside the coastline.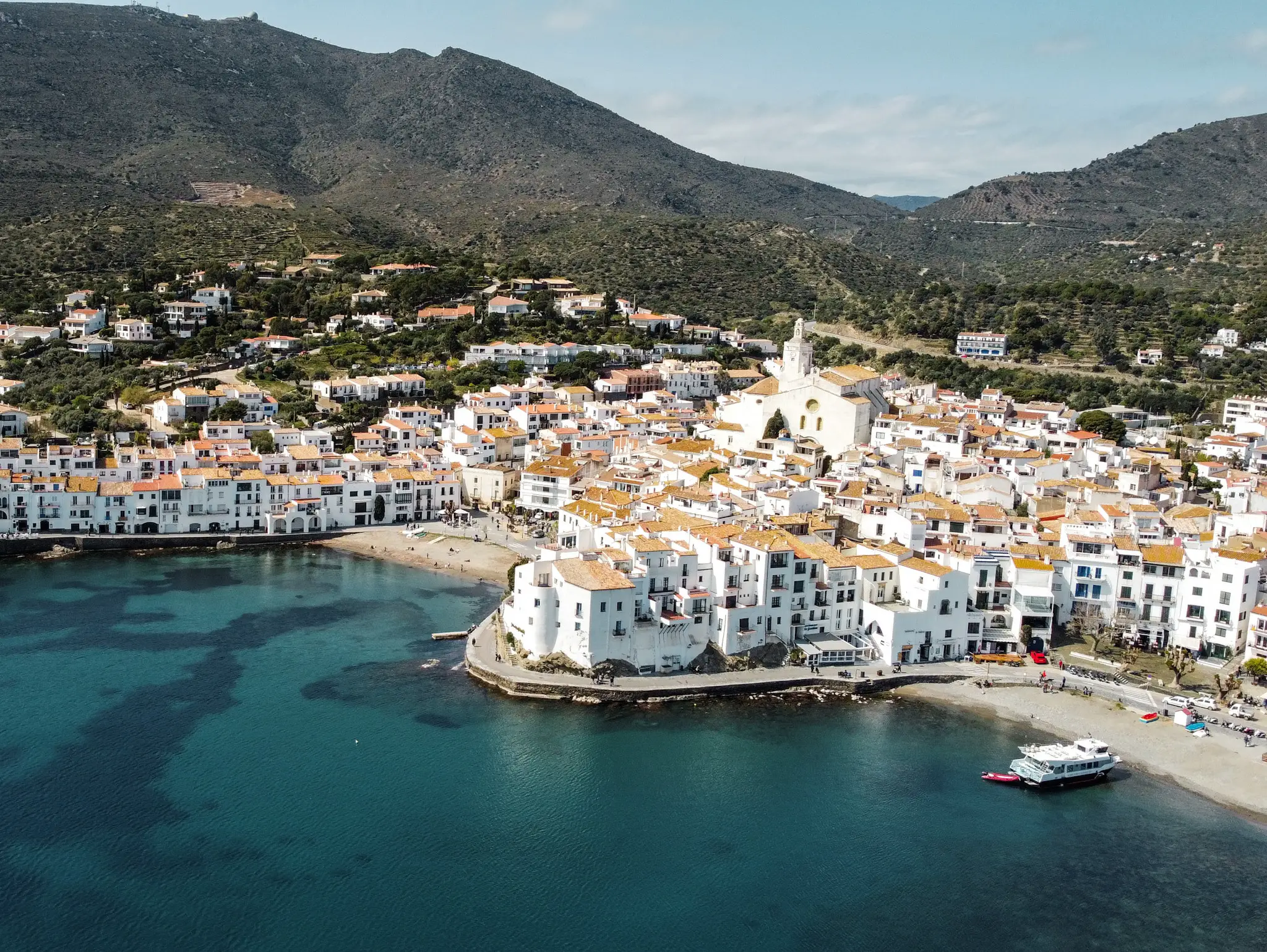 Begur
This town looks like it's in the country side while being right beside the coast. It has a very particular beauty and has a very tranquil and familiar atmosphere. It's great to walk around its streets with your family after enjoying the Sun at Cala Malaret (a small beach near the town).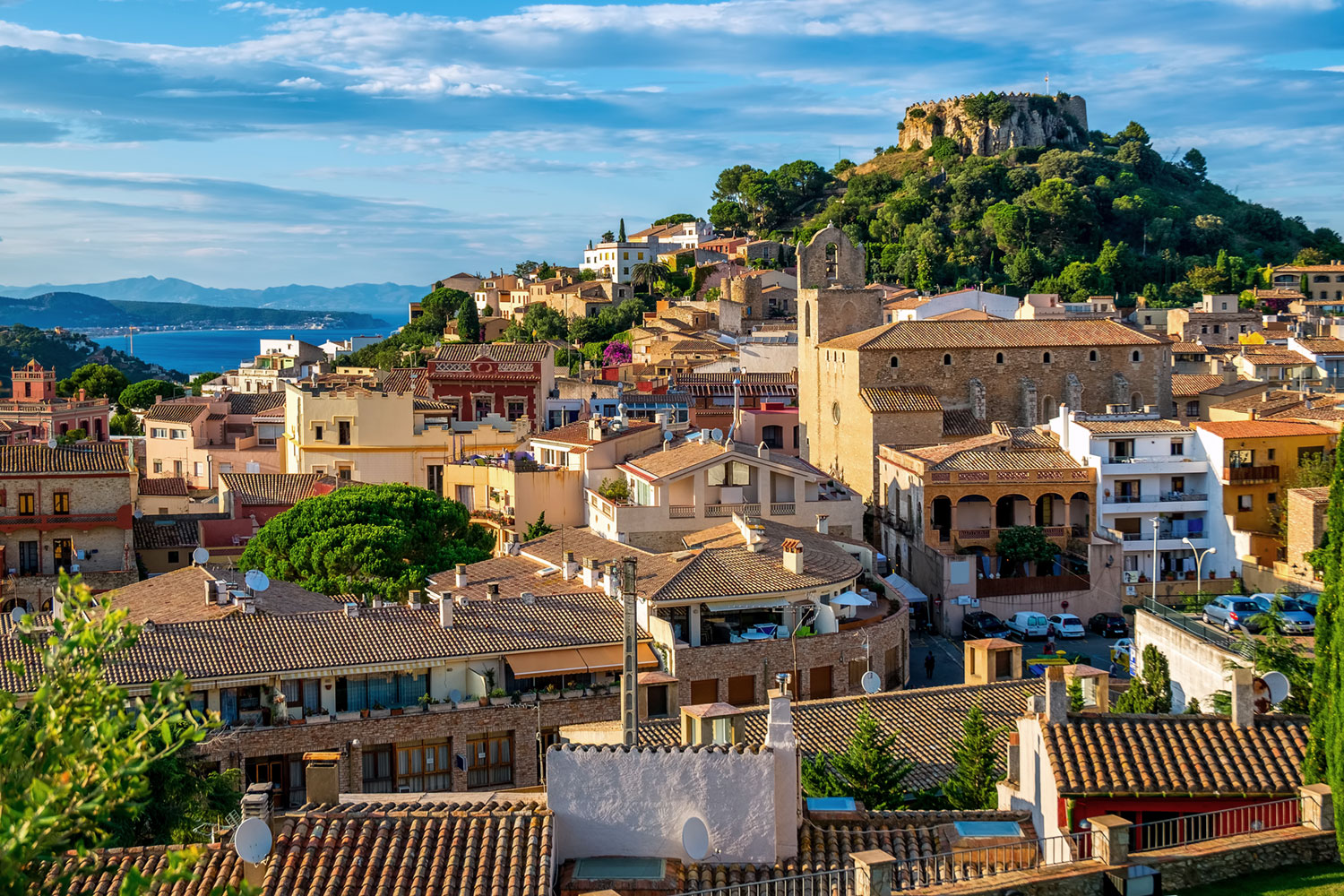 Palafrugell & Cala Palafrugell
Right beside Begur, there's Palafrugell with its own particular scenery and beauty. You can wonder around its streets for a typical Catalan town, go to Jardins de Cap Roig for a tranquil park full of flowers and trees. Or head to its particular creek where you can sunbathe, enjoy the Mediterranean water and spend the perfect day as a family.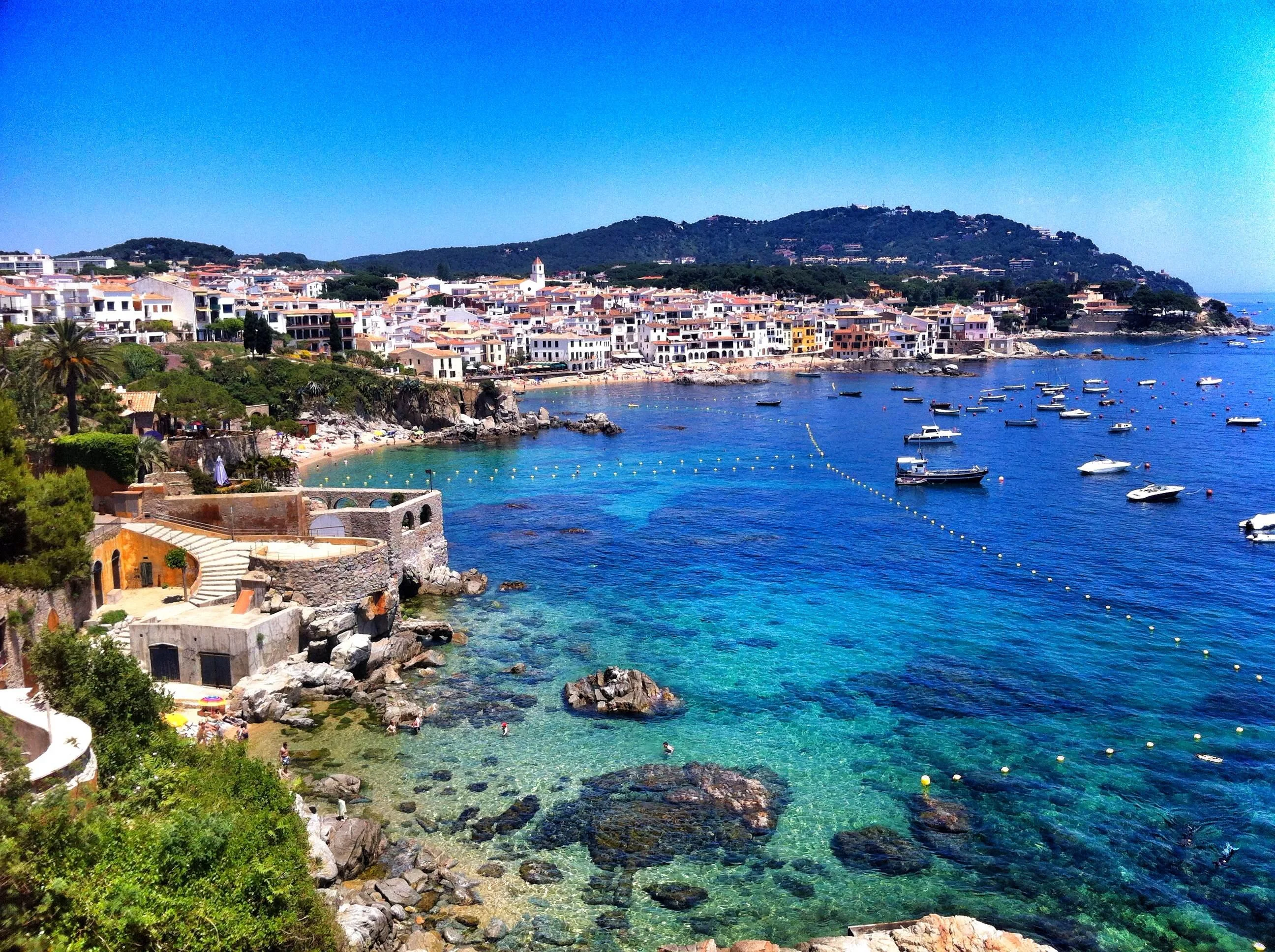 Calella
Closer to Barcelona, easier access if you're traveling to El Prat – Barcelona airport and using public transportation. Calella holds that Mediterranean particular beauty and it's a bigger and very family-friendly town. You can spend the day at a traditional Mediterranean beach, eat at one of its coastline restaurants and – if you're staying in Barcelona - head back to the city in the afternoon back to your accommodation. There's also Parque Dalmau if your kids want a fun time with slides under the nice shade of the trees.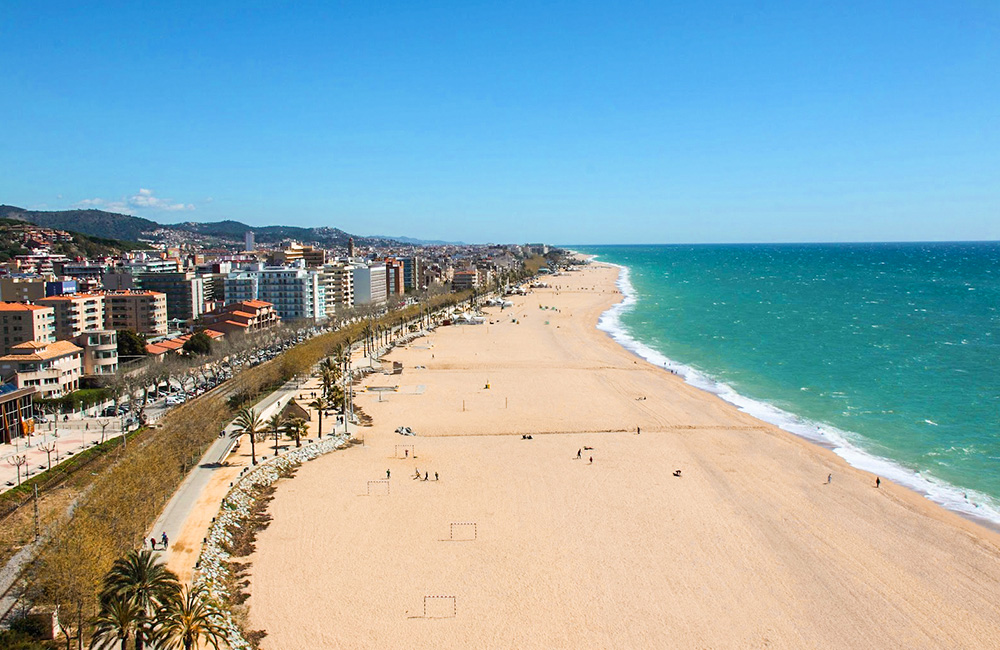 Blanes
It has the feeling of a small city and a vacation paradise at the same time. Blanes is great for family trips as there is everything you would need in the centre while still having a beautiful beach to spend your day sunbathing and swimming on the water with your kids. You also have Jardín Botánico Marimurtra to take a break from the sand and visit a beautiful park with an amazing view of the Sea from above.
Travel 4 baby tip: If you are staying in Barcelona, you have a train that will take you to and from the city centre (The R1, Blanes)!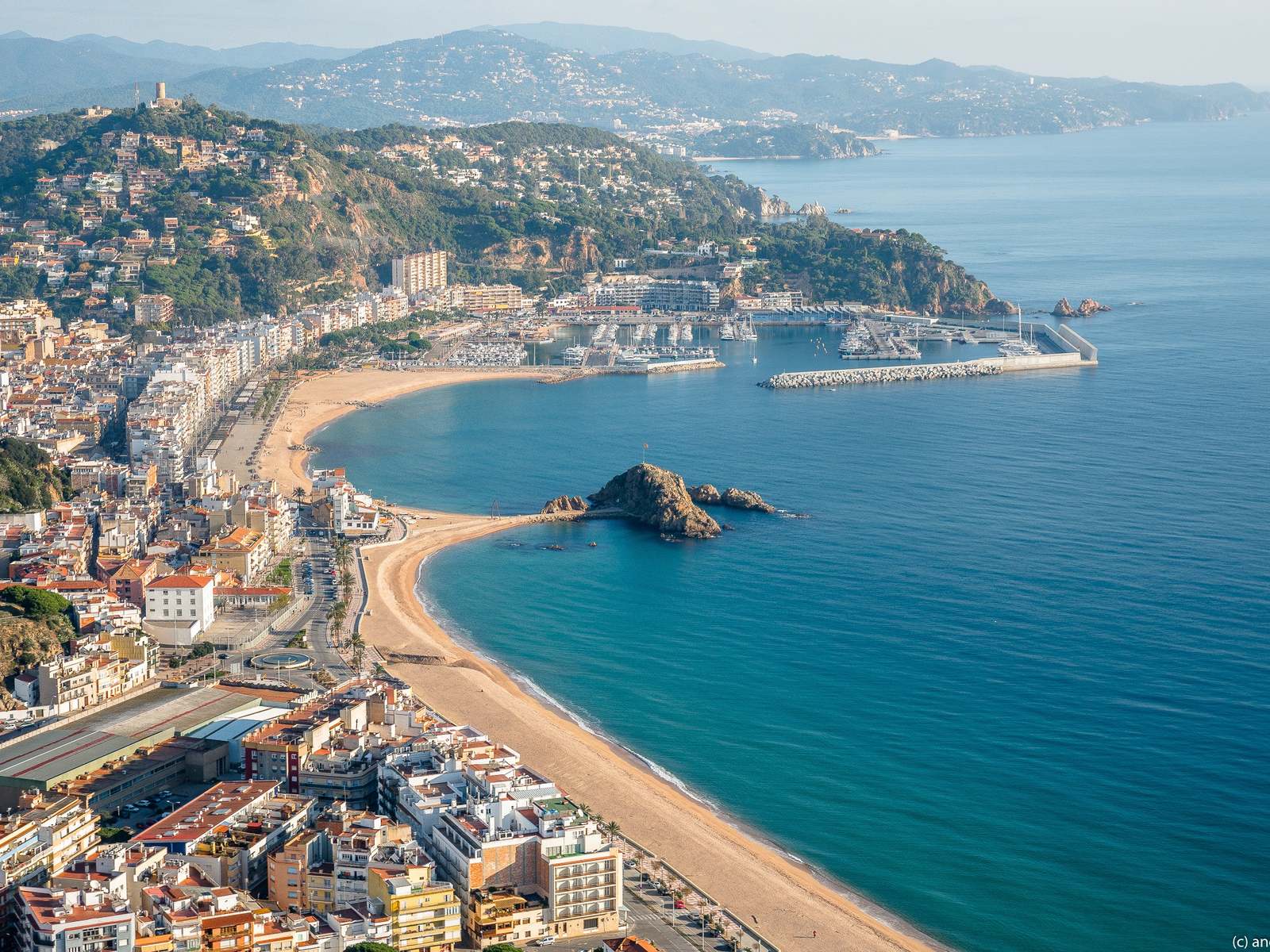 Last updated: 31st of March, 2023.