What you need to know to move around Barcelona easily
Published February 28 2023
Barcelona's public transportation is very well connected, but it can get confusing sometimes as there are so many options. That is why here we will explain all you need to know to move easily through Barcelona!
What's great about Barcelona's public transportation is that you can use the same card or ticket for every transport: metro, bus, tram and local trains.
The different types of cards for you
Billet Senzill or Single Ticket: costs 2.40€.
T-casual: a card with 10 available journeys. The price is 11.40€.
T-dia: it holds an unlimited number of journeys for an entire day. The price is 10.50€.
T-mes: in case you are in Barcelona for a long trip, this card lasts 30 days and its cost will be cheaper than buying several T-casual or Single tickets. The price is 20€.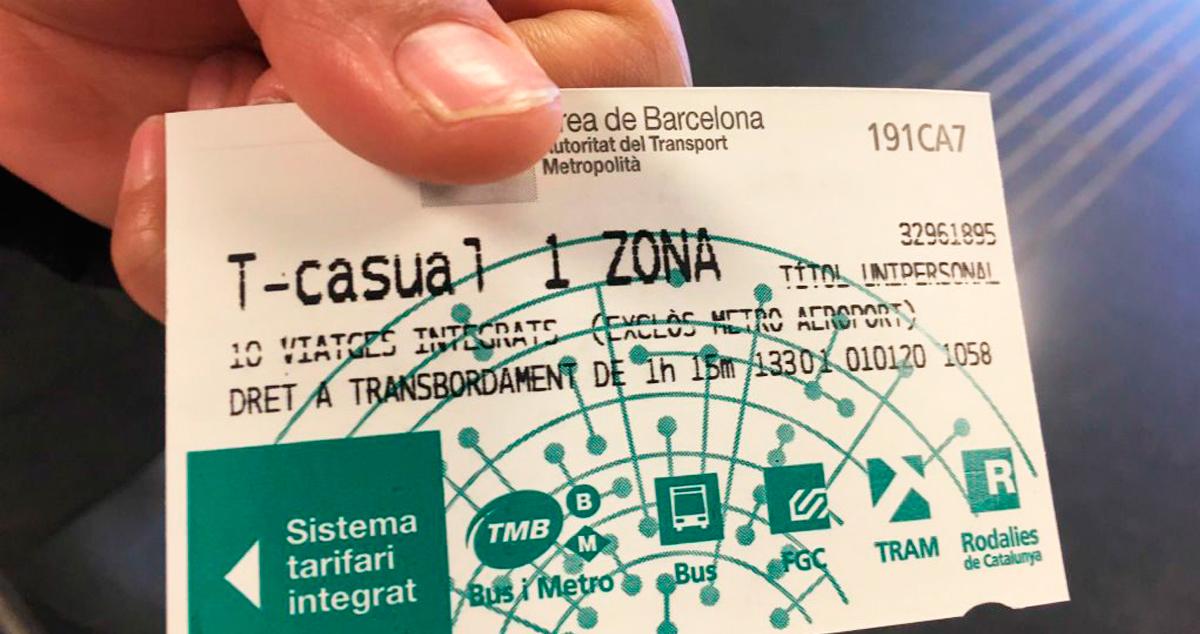 Important things you should know
You have 1 hour and 15 minutes once you use your ticket or card to make any transhipment, you can change from one transport to another as well (from the metro to the bus for example). It usually takes way less time to make any type of transhipment, but it's always good to have it in mind!
Kids under 4 years old don't have to pay to use the public transportation.
Every card or ticket is individual. This means you cannot share your card or ticket even if it holds more than 1 journey.
Make sure your tickets are for Zone 1 (it is set like this by default, but you can never be too careful). If you stay inside the city, you will always be in Zone 1. If you are thinking about making a short trip outside of Barcelona, there are maps beside the ticket machines that explain the Zone system. Or you can directly select your destination on your machine so you are 100% sure you are getting the right ticket.
There are apps and websites that can guide you through all public transportation options, times and schedules! Our personal favourite is citymapper. You can select the transport you want or your destination and easily check how to get there through its interactive map.
If you forgot to buy your ticket or you prefer not to get one, you can still take the bus and pay to the driver in cash (they do not accept credit cards).
Last updated: 31st of March, 2023.