Family friendly restaurants in Barcelona
Published February 28 2023
Catalan cuisine is one of the reasons the city of Barcelona is so well-known. There are endless options, depending on your cravings or diet preferences, and definitely lots of family-friendly ones. But we gathered 12 of our favourites so you already know some that you will love!
Travel 4 baby tip: Spanish people eat rather late compared to the rest of Europe, so take it into consideration when planning for your lunch and dinner! Lunch is typically from 1pm to 3pm and dinner from 8pm to 10pm. Which means the majority of restaurants won't open until 1pm or 8pm, so plan your day accordingly!
The best croquetas! A Catalan cuisine family-friendly restaurant. The chicken is amazingly good as well or the tomato bread with Iberic ham! There is a menu for the kids as well, with mac and cheese, omelettes, burgers and more.
There are several Mussol restaurants all over the city and they are usually frequented by Catalan families – so you will get to experience Barcelona like a local. We recommend you the one in Plaça Espanya, located right on top of the Arenas mall. Right across from the mall there's the Joan Miró (a famous catalan artist) park, so you can walk under the trees with your kids after lunch.
As of today, the medium price per person is around 20€.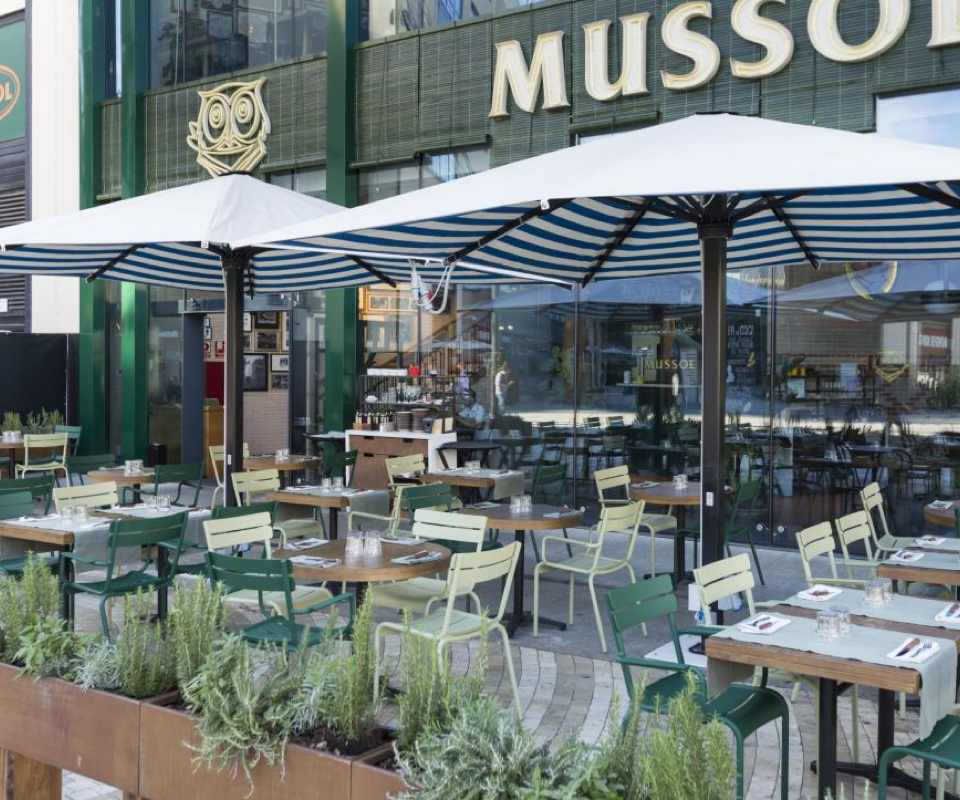 The most delicious Patatas Bravas and Chipirones in the city!
Ciutat Comtal is definitely one of the most-known tapa restaurants in Barcelona! It is commonly frequented by older people from the neighbourhood or families, so we personally love it.
As of today, the medium price per person is around 15-20€.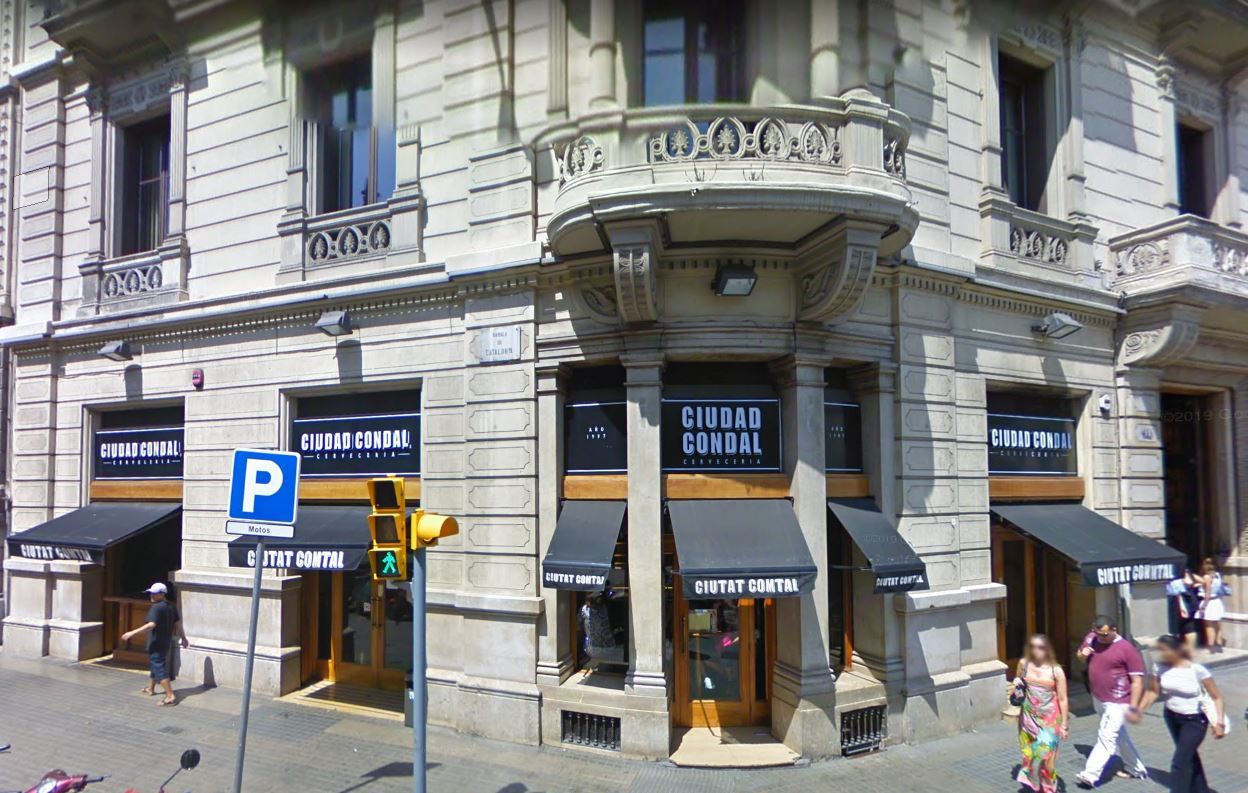 Organic and delicious! We love how they make their Cannelloni or their traditionally cooked beef.
Another traditional Catalan cuisine restaurant, and everything is cooked with organic ingredients. Located in the heart of Eixample, one of the neighbourhoods with more historic buildings of the city. If you go during the summer, we recommend you try out the beautiful terrace.
As of today, the medium price per person is around 20€.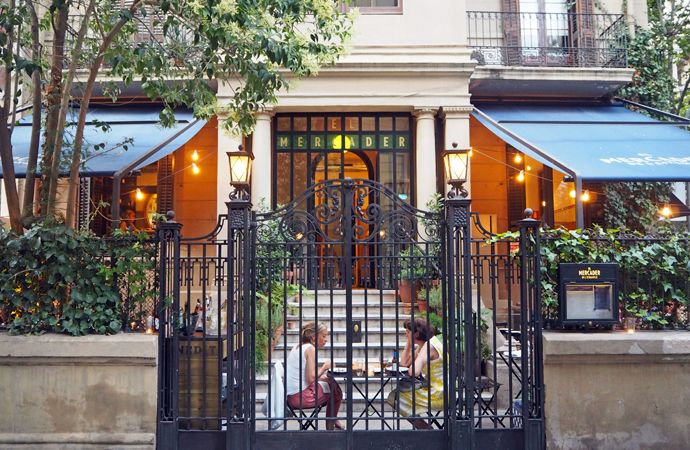 Homemade foccacia and pizzas that are to die for. 
There are two within the city, but we recommend the one located in El Born. You will eat next to Parc de la Ciutadella and the Zoo – the perfect location for a family meal!
Italian cuisine is very typical in Spain as well, and we believe it's one of the finest options for the kids. The Bronzo restaurant will not disappoint. 
As of today, the medium price per person is around 15€.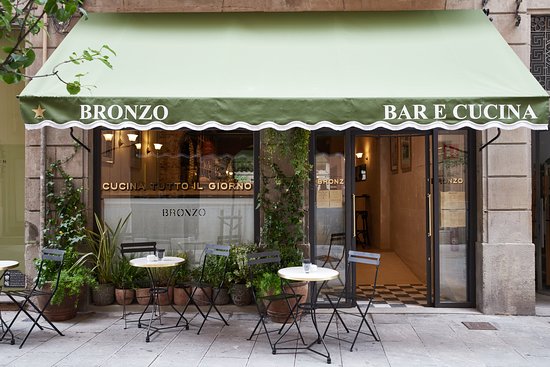 What's better than Spanish tapas? This restaurant speciales in this very typical food in Spain, and definitely worth trying. Try the ensaladilla rusa or potato omelette for some delicious experience!  
The Tapa Tapa is very family focused and their places are spacious and tranquil. We recommend the one right in Passeig de Gràcia or Plaça Espanya.
As of today, the medium price per person is around 10€.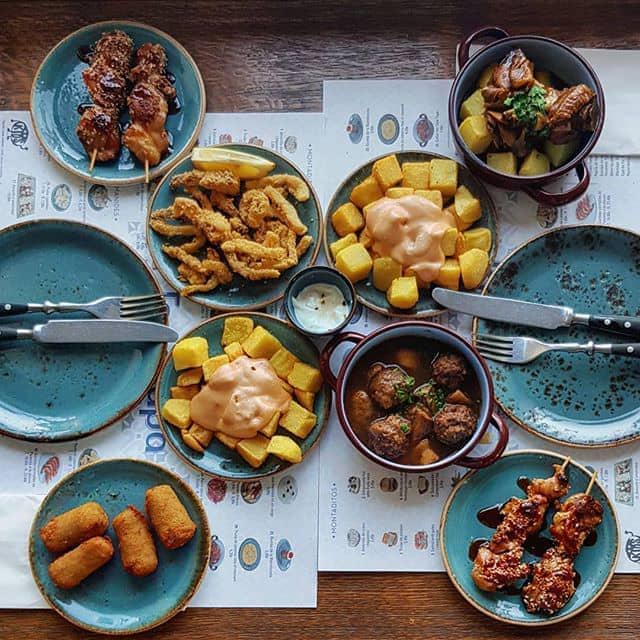 A fun and magical time while enjoying a nice meal! A wonderful way to eat as a family in Barcelona with affordable prices and located near the centre. The kids have a gigantic area to play and even the parents can join. 
As of today, the menu for adults is 20€, 15€ for kids from 3 to 12 years old and 8€ for kids from 1 to 2 years old. The price includes both the entrance to the kids' play area and lunch, a fun low-cost family experience.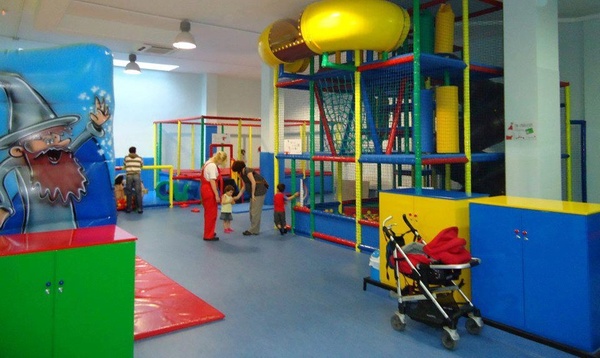 Sweet and delicious, try their crema catalana! A traditional Catalan dessert that will definitely not disappoint you. For the kids there's a nicely cooked sausage with fries. 
Gràcia is one of our favourite neighbourhoods from the city, a very local and residential area – perfect for families! That's where you can find El Disbarat. Frequented mainly by local people.
As of today, the medium price per person is around 15-20€.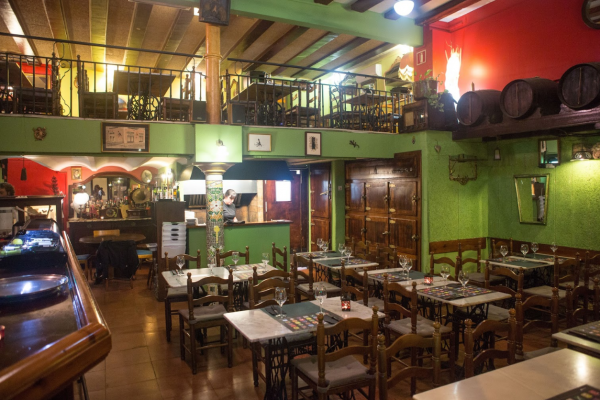 Lunch can be fun too! This italian-based buffet restaurant is one of the best options for a family-friendly meal. 
They have a great kid's buffet option and a playground for the small ones where they can have fun before and after lunch. For adults, they have a wide selection of Italian food.
As of today, the medium price per person is around 13-16€.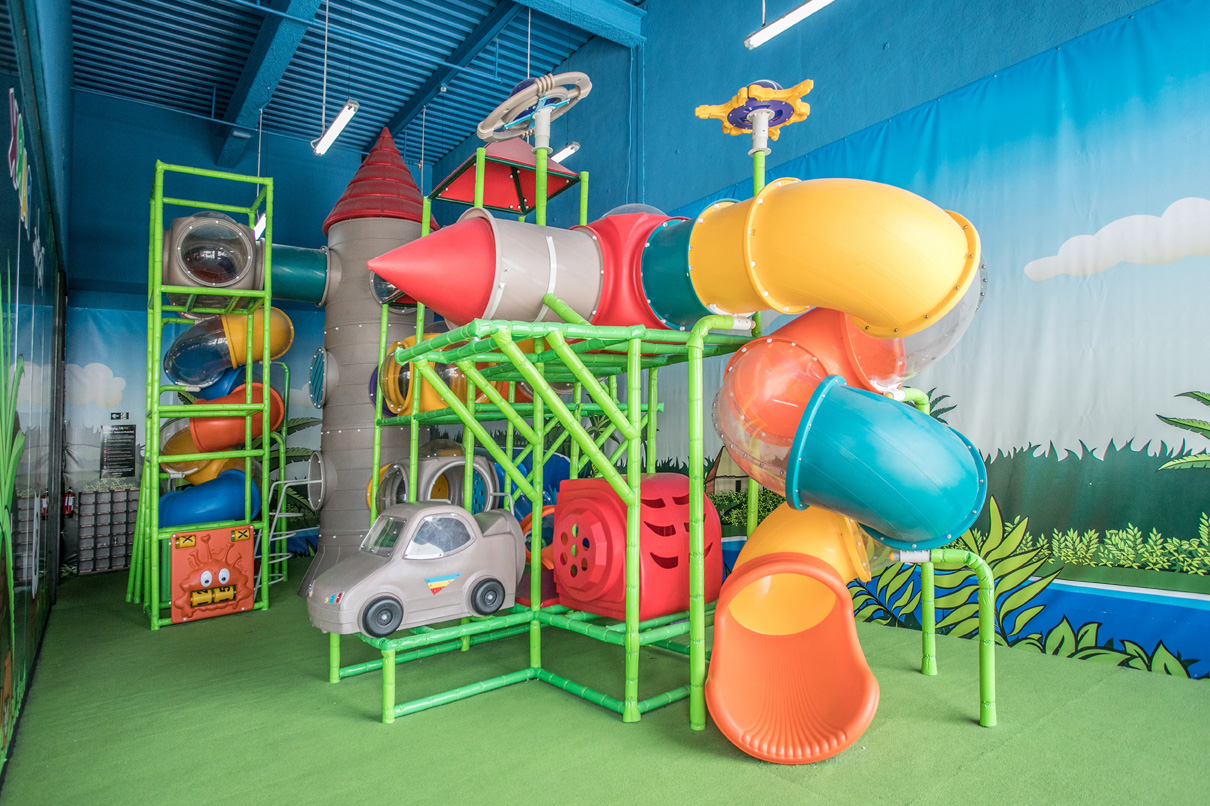 Nachos, hummus and all sorts of delicious vegetarian food!
This restaurant is a great option for a vegetarian and vegan diet. They have a wide variety of dishes, so it's perfect for children as well – the pizza and pasta are very good!
As of today, the medium price per person is around 15€.
Traditionally cooked meat and delicious cannelloni for the kids! 
Opened since 1890, this restaurant has an amazing history! They prepare delicious traditional Catalan meals and it has a very homy feeling. The cod fritters are incredible, and if you want to get out of your comfort zone try some traditional Catalan cooked snails.
As of today, the medium price per person is around 20€.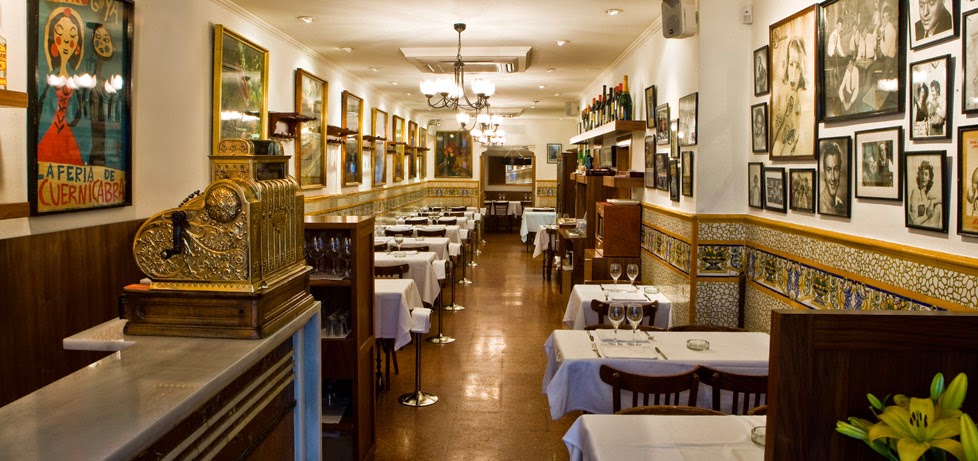 Breakfast is the most important meal of the day! Which is why we wanted to recommend some good breakfast place for your family. From sweet to salty, the "Granja Petitbo" has it all. Fluffy pancakes, French toast, a variety of egg recipes, fresh juices – and, of course, very good coffee!
It's located very close to Parc de la Ciutadella (a beautiful and tranquil park and a landmark of the city).
As of today, the medium price is less than 10€ per person.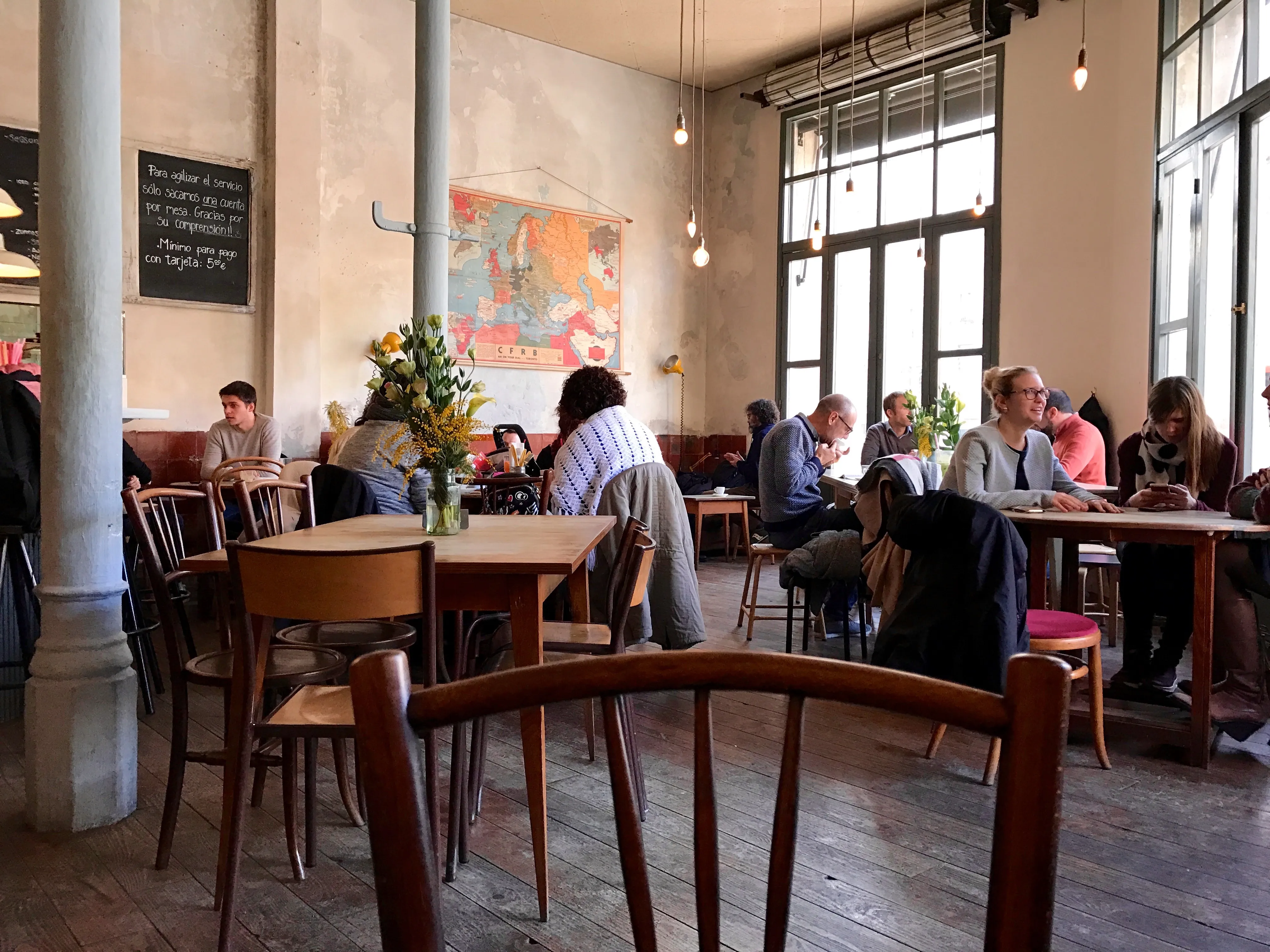 Drink your morning coffee with some arts & crafts! Enjoy a nice croissant while your kids play on the kids' play area, do some arts & crafts and start off the day being creative.
This café is thought exclusively for families with kids, as the café itself is a play zone for kids with some tables so parents can have their breakfast. As of today, an hour costs 7€ and 5€ for an additional hour. It is located in a beautiful residential area of Barcelona, perfect for families!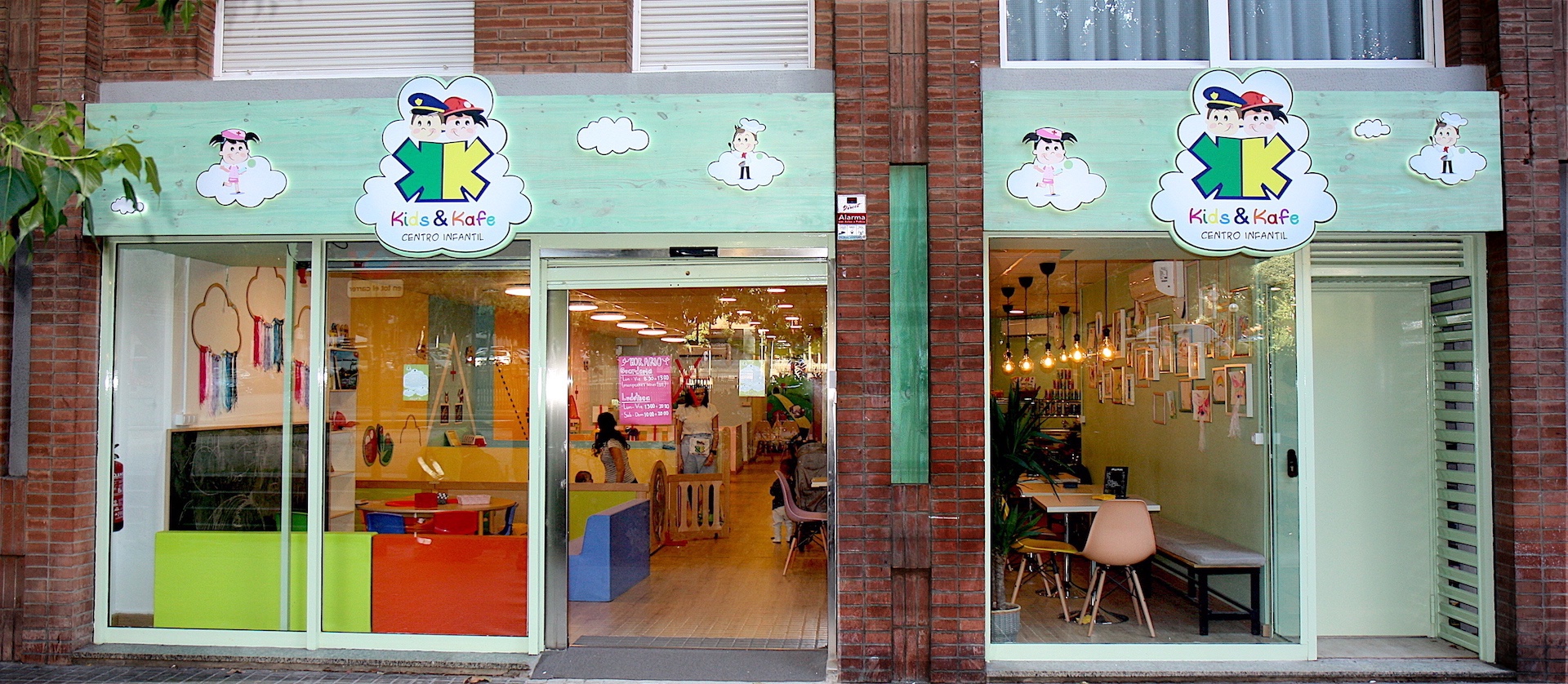 Last updated: 31st of March, 2023.